Has Kim Won Hong Sung His Swan Song?
South Korea's Ministry of Unification (MOU) recently announced that General Kim Won Hong was dismissed from his position as North Korea's Minister of State Security (sometimes called Director of the State Security Department). The announcement is relatively anomalous for Seoul's standard treatment of North Korean political affairs because the MOU held publicly corroborated anonymous-sourced media reporting about General Kim's status; usually the anonymous leaks are left to speak for themselves, or a report emerges from leaked confidential parliamentary testimony by senior South Korean government officials.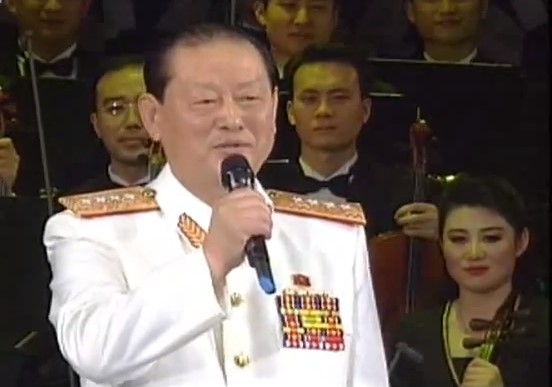 The announcement is a relatively cautious assessment because while it purports that General Kim has been removed from office, it also claims that he had been reduced in rank (from four-star general to one-star major general). This essentially rules out rumors that Kim Won Hong has been executed and raises the possibility that he is undergoing re-education or might return in a different position, albeit in a diminished capacity.
If General Kim has actually been removed from his position and is eventually replaced, it would represent a departure in how Kim Jong Un treats his most loyal aides and supporters. While several members of the elite have fallen by the wayside during the last five years, Kim Jong Un has not demoted, dismissed or "disappeared" this small cohort.

If he has fired Kim Won Hong, it would mean that he has now turned on "his people" in the leadership. Interpretations of this are subjective. To some Pyongyang watchers this will only reaffirm their view that Kim Jong Un's leadership of the DPRK is unstable and that Kim himself might be mentally unstable. Other Pyongyang watchers will interpret this as a sign that Kim Jong Un has cemented his power and dominance in the country's political system; in this view, by dismissing someone so closely tied to his own rise to power he feels sufficiently secure to send a message to other DPRK elites that none of them should feel safe in their jobs.
Who is Kim Won Hong?
General Kim Won Hong is (or was) the Minister of State Security.[1] When his appointment was publicized in April 2012, he was the first person to hold this position since the 1987 death of Ri Chun Su.[2] He was one of the DPRK's top officials holding positions as a member of the country's supreme power organization, the State Affairs Commission, the Workers' Party of Korea (WPK) Political Bureau, and the WPK Central Military Commission (CMC). General Kim was also a leading official of Group 109, which coordinates the activities of the joint task forces that monitor and crackdown on the illicit use, transfer and exchange of cell phones, media players, media content and imported foreign goods.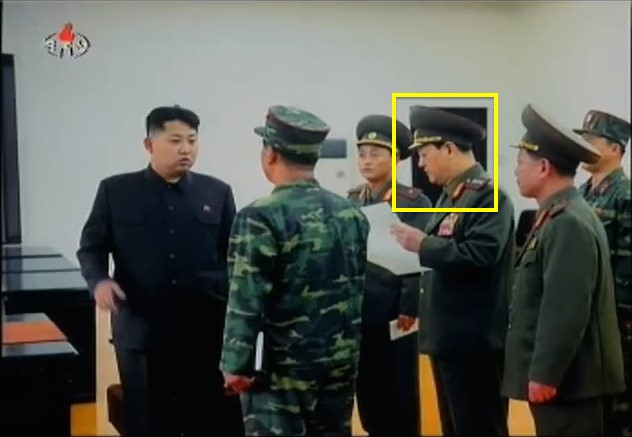 Kim Won Hong has also held a variety of key command positions in the North Korea's national security community. Unlike other senior North Korean military and internal security officials who are generally assigned to either substantive command (i.e., operations, policy or strategy) or political management, General Kim has effortlessly worked in both. The one commonality is that his area of responsibility has always been surveillance and intelligence gathering. He served as a political commissar in the Pyongyang Defense Command (PDC),[3] a corps-sized unit that protects Pyongyang and its immediate vicinity primarily from a direct challenge by other elements of North Korea's armed forces. He was also a deputy director of the KPA General Political Department, which is involved in both monitoring the activities and behavior of KPA officers and service members as well as indoctrination and political education. From 2004 to 2010 he served as Director of the Military Security Command, the internal security agency tasked with monitoring the activities, communications and private lives of KPA officers through a combination of surveillance and investigations. One can only conclude, based on these positions and his tenure at the head of State Security, that General Kim has been privy to myriad state secrets and possesses a capacious knowledge about the private lives of many DPRK citizens.
Reasons for His Dismissal
General Kim Won Hong's last observed appearances were in mid-December 2016 when he attended events commemorating the fifth anniversary of the death of Kim Jong Il. According to South Korea's MOU, it was around the same time that the WPK Organization Guidance Department, which oversees operations[4] of State Security personnel, intensified its investigation of Kim. Given his career history, and the fact that as head of State Security Kim Won Hong had a direct role in investigating, dismissing, incarcerating and even executing numerous party, state and security officials, he certainly incurred the enmity and wrath of a number of powerful people in Pyongyang.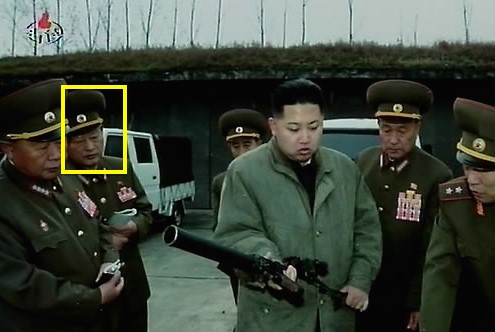 That said, the MOU claimed that General Kim was removed because of "abuse of power and corruption," along with "human rights violations." These reasons are ambiguous, amorphous and even laughable, given State Security's mission, but may indicate that the MOU has only a moderate degree of confidence in its own intelligence.
From the perspective of core North Korean leadership, there are several factors specific to the Ministry of State Security's mandate that would be cause for dismissal or suspension. These include:
Several accounts of DPRK nationals working in China who have disappeared—not necessarily to defect—and the failure of State Security officers to find or repatriate these individuals;
Defections and disappearances by DPRK nationals working as contract labor in foreign countries;
Incidents between 2013-2015 of employees of foreign trading corporations absconding with monies;
Failure to repatriate from China and the subsequent defection of over a dozen workers at DPRK-owned restaurants during the summer of 2016; or
Defections of several DPRK diplomats, the most prominent of which was Thae Yong Ho, the former senior deputy to the DPRK Ambassador to the UK.
One or all of these reasons would have placed General Kim Won Hong's position and career in jeopardy. If he has been suspended and is undergoing re-education, then it means he assumed responsibility for these problems. Conversely, amid all the investigations and personnel attrition under Kim Jong Un during the last five years, Kim Won Hong may have proven overzealous in incarcerating or executing dozens of senior and mid-level DPRK officials. Kim Jong Un may even hold General Kim responsible for being sanctioned by the US government for human rights violations. If Kim Won Hong has been dismissed, the problem for Kim Jong Un going forward is that he may find the next head of State Security reluctant to carry out future purge orders.
And Then There Were Four
Kim Won Hong is part of an exclusive, albeit informal, group of senior elites who developed close ties to Kim Jong Un when he began his career in 2007. Since then, these men have seen their careers advance and their power in the country's political culture expand, and they have emerged largely unscathed from Kim Jong Un's purges. This group differs from such fallen elites like Jang Song Thaek and Vice Marshal Ri Yong Ho, who were holdovers that Kim Jong Un inherited.
Other than General Kim, this group[5] consists of: Choe Ryong Hae,[6] Kim Yong Chol,[7] General Jo Kyong Chol[8] and Kim Kyong Ok[9]. This cohort represents a specific subset of the DPRK national security community. All are involved in social and population control (particularly, Choe) but more importantly these are men are senior managers of North Korea's intelligence community. Along with General Kim, two of them are involved in surveillance, investigations and enforcement measures on DPRK officials. Essentially, they police elites in Pyongyang and in the provinces.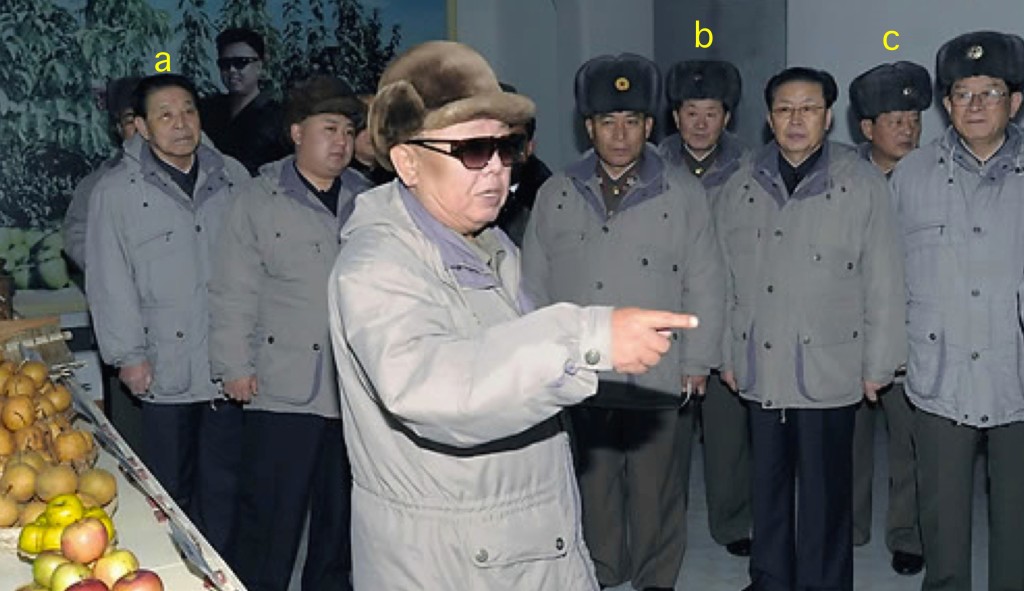 If Kim Won Hong has been dismissed, it means that Kim Jong Un is now laying into a group of previously untouchable loyalists. Internally, it signals to other senior elites that their jobs may not be as safe as they thought. It would indicate that Kim Jong Un is more isolated from North Korea's power structure[10] than it seems, and works through a group of largely unnamed and unknown close aides[11] in the Personal Secretariat. While his father may have been physically distant from various officials, cadres and functionaries, Kim Jong Il maintained a flurry of contacts and communications with subordinates of varying ranks and stations. Kim Jong Un has a berth to reinvent the reporting and control channels in the regime, but it isn't a wide berth.
More fundamentally, the Gang of Five (or Four) bears close watching over the next months and even years. The loss of one member to dismissal or demotion is not necessarily symptomatic of an instable political regime or shaky elite support. However, should any of these officials fail to appear in public, are rumored to have been removed from office or pass away under circumstances other than terminal illness or natural causes, then the current debate among Korea watchers incited by recent elite defections about stability or instability in the DPRK's leadership will no longer be academic.
And Yet
As always, reports of a senior North Korean official's dismissal or death come with caveats. In contrast to previous occasions, the South Korean government has been rather candid about Kim Won Hong's dismissal. Rather than let something float in the ether of anonymous sources and a competitive media market, they clarified and contextualized the available intelligence. And yet, one cannot ignore the correlation between the ROK President's Office refusing to honor a search warrant at the Blue House and the MOU's announcement on Kim Won Hong; to deflect attention from an ongoing corruption investigation, perhaps someone in Seoul decided to officially leak a bit of intelligence on North Korea's internal political affairs. It could take weeks, or even months, before other information about Kim Won Hong's status becomes available—whether through a statement or North Korean action, or through additional reports in South Korea. There are very good reasons, from Kim Jong Un's perspective, to nip would-be alternate power centers in the bud. However, there is no evidence of Kim Won Hong having engaged in faction forming. Based on his political loyalty, close ties to Kim Jong Un and the best current available information, it is more likely General Kim is under suspension and will eventually resurface.
---
---