A Familiar Story: The New UN Report on North Korean Sanctions Implementation
Two weeks ago, the United Nations Panel of Experts tasked with monitoring DPRK sanctions implementation, issued its latest annual report. These reports remain essential reading for anyone working on North Korea, nonproliferation or sanctions evasion. Advance coverage in the press focused on the scale, sophistication, and widespread success of North Korean sanctions evasion, and highlighted the lack of political will to implement and enforce sanctions on the part of many member states. The South China Morning Post shone a spotlight on North Korean sanctions-busting activities in Africa, which have been a consistent feature of UN reporting. Foreign Policy concluded "that China has proved a fickle partner at best in Washington's effort to stymie Pyongyang's nuclear ambitions."
While all these characterizations are accurate, they are not revelations. This in itself is an important point: by and large, the Panel's report tells a strikingly familiar story. This year's report contains a myriad of new details, but many of the characters are North Korean individuals and entities that had been identified by the Panel when the sanctions regime was narrowly focused on restricting Pyongyang's military-linked activities. In addition to these North Korean-linked networks, the countries that they use to facilitate their business deals and their foreign customers are similarly well-known.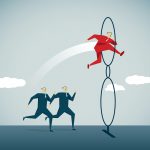 The reappearance of familiar names in 2016 is noteworthy for two reasons. First, it means that the sanctions regime's design and implementation is failing to create a wide and enduring disruption effect on North Korea's illicit activity overseas, driven by the fact that state implementation remains poor. Second, it means that the North Korean actors in the Panel's previous proliferation-focused investigations also engage in more recently sanctioned activities, such as trade in minerals. Directly or indirectly, much of North Korea's commercial activity is therefore sanctionable. In short, the report shows the sanctions regime to be a blunt instrument that few countries have so far been willing to use.
Known Actors
One of the ways in which the sanctions regime aims to undermine North Korean prohibited activities is by disrupting the operations of North Korean-linked networks engaged in illicit trade and finance overseas. Ideally, the sanctions regime would direct such intense scrutiny on them—their commercial interests, daily activities and associates—that they would be unable to operate entirely. However, given the sophistication of North Korea's evasive abilities, honed over decades, and the wildly uneven state of global sanctions implementation by governments, this outcome was never probable. Consequently, disruptive efforts are commonly likened to a game of 'whack-a-mole,' where a player hits a mole on the head, only to watch it bury underground and later resurface elsewhere. Success is measured in degrees and using individual cases, as disruptions are usually temporary.
The latest Panel report speaks to how brief the break in North Korea's regularly scheduled programming sometimes is, even when the cases are high-profile. In the report, the most significant interdiction in 2016 was carried out by Egypt, which seized the vessel Jie Shun and found 30,000 rocket-propelled grenades and launchers (RPG-7s) on board.[1] The individuals and companies involved are familiar names in North Korea's sanctions evading networks:
Fan Mintian, who held the Jie Shun's documents of compliance, is a director of several Chinese and Hong Kong companies involved in previous DPRK proliferation cases,[2] namely the MV Light (arms trade with Myanmar) and the Chong Chon Gang (arms trade with Cuba)[3];
Zhang Qiao performed several functions of the Jie Shun either directly, or through his company Bene Star Shipping, which the Panel alleges to be a 'key node' in networks linked to the sanctioned North Korean firm Ocean Maritime Management.[4] Anna Fifield at the Washington Post has followed the company closely, including its suspiciously quick purchase of the Dawnlight after that ship was sanctioned by the US in 2015 for its connections to North Korean illicit networks in Singapore.
In other words, the largest interdiction of ammunition in the history of the DPRK sanctions regime concerned individuals and entities that had been on the radar for some time. Perhaps that is part of the reason it was caught. Either way, it demonstrates how few hurdles the individuals involved in some of the most notorious DPRK proliferation cases and networks have continued operations.
The Panel's report has countless additional examples in its report. Having been caught setting up arms-related deals in Namibia, and engaged in illegal wildlife trade, the staff at the North Korean Embassy in South Africa have now also been revealed as facilitators for DPRK military contracts in Mozambique. The $6 million deal for work on Mozambique's T-55 tanks, man-portable air defence weapons, Pechora surface-to-air missile systems, and early warning radar, was signed off by the Embassy's third secretary.[5]
Similarly, Pan Systems, a Pyongyang-based company mentioned in the 2016 Panel report and sanctioned by South Korea, was recently exposed by Reuters and the Panel as being behind an ongoing, North Korean intelligence-controlled military communications business operating via front companies in Malaysia and Singapore. In January 2017, the company claimed it earns $10 million in revenue annually from business in "over fifty markets,"[6] which if true, speaks to the volume of countries still shirking their UN obligations.
Havens and Customers
One of the changes in the latest report was the Panel's approach to the lack of cooperation by UN Member States in its investigations. The Panel clearly notes when it has "yet to receive a reply" to its enquiries, denying uncooperative countries the ability to feign ignorance. This is a welcome amendment to the report's style. Amongst others, Namibia, Angola, Uganda, Tanzania, the Democratic Republic of the Congo, Malaysia and China were called out in this fashion, though the report shows the last was responsive to some requests.
These countries form part of a larger contingent of well-known customers of prohibited North Korean goods or services, or 'havens' for North Korean networks overseas. The Democratic Republic of Congo—a client of North Korean arms and training since the Cold War—is still brushing off its UN obligations and inviting its counterparts from North Korea's Korean People's Army to Kinshasa.[7] Uganda refuses to sever a deal with Pyongyang for pilot training, which is set to run until 2018.[8] This confirms the fear expressed previously on 38 North that Uganda would try to claim it was complying with UN sanctions and South Korean demands whilst trying to preserve its relationship with the DPRK. Namibia has failed to provide details about whether ongoing construction work (including on military facilities) by North Korea's Mansudae Overseas Group—a sanctioned entity—will end as pledged.[9]
Egypt, for its part, is the subject of both applause and criticism in the Panel report. Its cooperation in the Jie Shun interdiction successfully (and no doubt intentionally) overshadows the continuing investigation into its purchase of ballistic missile-related goods from North Korea. Cairo is Pyongyang's original ballistic missile partner, having supplied in the early 1980s with the "Scud" missiles that have come to form the backbone of the North Korean missile arsenal. In exchange, Egypt has benefitted from North Korean assistance with its own Scud manufacturing ever since.
Havens for North Korean illicit operations overseas are an important theme of the Panel's report as well. China, Malaysia and Singapore are repeatedly referenced as being home to major nodes in illicit North Korean networks, which have enjoyed relative freedom in these countries. Investigations requested by the UN or foreign governments into the activities of North Korean-linked individuals and entities in these jurisdictions have historically proceeded slowly, reluctantly, and sometimes not at all. This assessment is borne out by the Panel's latest report, which shows that North Korean networks there have experienced few systematic disruptions.
Admittedly, the timing of the report means this assessment could soon change. In late July 2016, Singapore announced that it would phase in visa requirements for North Korean nationals, to more effectively implement Security Council Resolution 2270 (2016) and mitigate the possibility that it would be involved in a proliferation incident like the Chong Chon Gang case.
The Malaysia-North Korea relationship is imploding as this article goes to publication. Malaysia has a significant North Korean diaspora community and corresponding North Korean-controlled firms, a large North Korean embassy, and was a frequent transit route for North Korean nationals. Perhaps partly facilitated by this ease of operations, North Korea recently assassinated Kim Jong Nam in the Kuala Lumpur airport. Combined with the Reuters and UN revelations of other North Korean illicit activity occurring in country, the incident has created a "perfect storm" for Malaysia.[10] In reaction, it has rescinded visa-free travel for North Koreans and declared the North Korean Ambassador persona non grata—the highest form of diplomatic disapproval.
These policy changes are not victories of the sanctions regime per se. Rather, they are in part a product of the headaches and public embarrassment incurred by a decade of these countries neglecting the DPRK sanctions regime. Should these jurisdictions no longer be a relatively easy and unscrutinised place for North Korea to do business, we could see these networks move elsewhere. Any consolidation would put even greater pressure on remaining havens, like China. Though it has recently announced it is suspending imports of coal from North Korea for the remainder of 2017, Beijing has expressed no intention to systematically enforce wider restrictions on North Korean networks operating from its territory. Some reports show continued Chinese imports of sanctioned commodities, including coal, even after the new UN resolution and Beijing's cut-off announcement.[11]
Newly Sanctioned Activities
While most of the actors may not be new, the Panel rightly notes that the scale and sophistication of their sanctions-evading activities is growing. The sanctions regime has expanded rapidly in the past year. The greater the number of restrictions in place, the more there is for Pyongyang to evade. The familiarity of the names and faces in the Panel's report shows how individuals, entities and countries previously involved in breaching sanctions against proliferation-sensitive trade, are now involved in breaches of newer sanctions on North Korea's major export commodities and logistical sector.
Tanzania, which was suspected in 2014 of involving North Korea in its jet aircraft maintenance in violation of Resolution 1718 (2006), was revealed in the latest Panel report to have granted a significant number of North Korean-controlled vessels the use of its flag of convenience in breach of resolutions passed in 2016.[12] The military cargo onboard the Jie Shun was hidden under over 2,000 tonnes of iron ore that had not been exempted under the provisions of UNSCR 2270. Entities involved in arranging the consignment are also active in coal and iron ore trade.[13]
A suspected front company for Pan Systems, which orchestrates North Korea's sales of military communications technology out of Malaysia, is a lead exporter of North Korean coal.[14] In a similar vein, China-based front companies for KOMID, North Korea's primary arms dealer, are listed as suppliers for restricted anthracite, iron ore and other minerals.[15] Korea Kumsan Trading, believed to be controlled by the Ministry of Atomic Energy Industry, exports a range of prohibited metals and minerals and operates mines and chemical factories in the DPRK.[16]
The implications are difficult to overlook. The fact that the Panel was able to give a range of options for why Kumsan should be designated, from its relationship to the Ministry of Atomic Energy Agency Industry, to its dealings in prohibited commodities, speaks to the convergence of North Korea's illicit activities.[17] Though it is difficult to precisely assess the extent to which North Korea's proliferators were involved in metal or mineral trade before those commodities were sanctioned, there is little daylight between forms of North Korean prohibited activities now. Indeed, it may dwindle further as sanctions encourage North Korean networks overseas to collude in order to mitigate the potential effect of expanded UN measures.
A Blunt Instrument
US officials and many of their like-minded partners will likely see the merging of North Korean illicit activities as a welcome, and probably intended development. In practice, the net cast by the sanctions regime now catches a wider range of individuals, entities and activities than is immediately apparent. In many cases, a North Korean networks overseas will directly or indirectly touch illicit commodities, include sanctioned end uses or methods of facilitation, or involve a designated party.
As the Panel's Kumsan Trading recommendation demonstrates, countries that have the political will to take action against a particular entity or individual—whether through a designation, interdiction, expulsion, or closing of a bank account—now have multiple options as to the legal grounds they can provide to justify taking action. Open-source evidence supporting a country's conclusion that a sanctions violation will have occurred or been attempted will be more plentiful—a hurdle that EU courts have struggled with in the past when fending off legal challenges to designations. It is much easier to prove through open sources that a target of a designation is engaged in trading restricted metals or minerals, or in the evasion of logistical restrictions, than it is to prove they are involved in much more shadowy proliferation deals. Yet, none of this will matter if few use the instrument that the UN Security Council has made available, and indeed have bound them to employ.
Seeing so many familiar faces and names in the UN Panel of Experts report, 11 years after the sanctions were first introduced on North Korea, is not a positive reflection of the sanctions regime's track record to date. Looking forward, however, it may present an opportunity to more meaningfully disrupt North Korean operations overseas. More countries could join the likes of Malaysia and Singapore, frustrated with the public embarrassment that inaction on UN sanctions has enabled.
___________
[1] 'Report of the Panel of Experts Established Pursuant to Resolution 1874 (2009)', S/2017/150, March 5, 2017, paragraphs 61-63.
[2] Ibid, paragraph 66.
[3] For a summary of Fan Mintian's past exploits, see "In China's Shadow," C4ADS and the Asan Institute for Policy Studies, August 2016, https://static1.squarespace.com/static/566ef8b4d8af107232d5358a/t/57dfe74acd0f68d629357306/1474291539480/In+China%27s+Shadow.pdf.
[4] S/2017/150, paragraph 67.
[5] Ibid, paragraph 101.
[6] 2017 Glocom Product Brochure, accessed March 1, 2017, since removed from the Glocom website.
[7] S/2017/150, paragraphs 104-105.
[8] Ibid, paragraph 121.
[9] Ibid, paragraph 112.
[10] James Pearson and Andrea Berger, "Glocom and DPRK fronts," the Arms Control Wonk Podcast, March 10, 2017, http://armscontrolwonk.libsyn.com/glocom-and-dprk-fronts.
[11] It is unclear whether this is because China's coal cut-off order permits the filling of orders that had already been placed at the time of the announcement. Leo Byrne, "North Korean Ship Arrives at Chinese Coal Terminal," NK News, https://www.nknews.org/pro/north-korean-ship-arrives-at-chinese-coal-terminal/.
[12] Ibid, paragraph 142.
[13] Ibid, see footnotes for paragraphs 67-68.
[14] Ibid, paragraph 85.
[15] Ibid, see for example paragraph 165.
[16] Ibid, paragraphs 18-22.
[17] Ibid, paragraph 22.