The BBC Launches Korean Language News: A New Option for North Korean Radio Listeners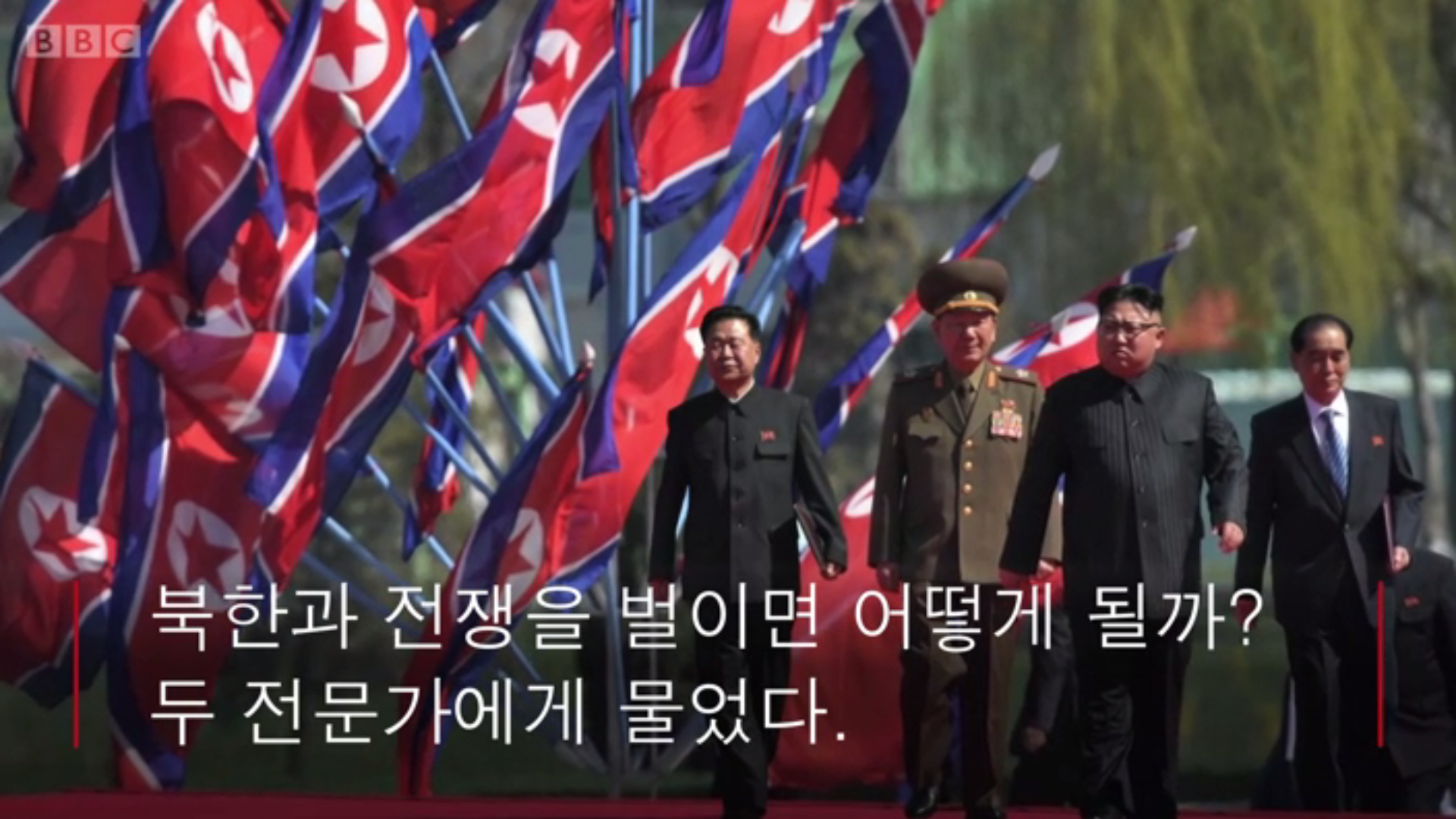 On September 25, the BBC launched its Korean-language service, adding another voice to radio stations already targeting North Koreans with news and information.
BBC Korea is part of a major expansion of BBC language services and comes after a grassroots campaign to get the BBC on air alongside South Korea's KBS and two US networks: Voice of America and Radio Free Asia. A handful of religious broadcasters also target North Korea as does South Korea's National Intelligence Service.
Officially, the BBC says its broadcasts are intended for the "Korean peninsula"—no doubt an attempt to partially deflect complaints from the North Korean government—but there is little doubt of who the real target is.
So, will anyone listen and will it do any good?
There's no reliable way to measure radio audiences in the country and the authorities aggressively attempt to jam foreign broadcasts, but there is evidence that North Koreans are tuning in to broadcasts from overseas.
Defectors have talked of listening to overseas broadcasts, some crediting the programs with helping them make up their minds whether to defect. As with any data based on defector interviews, the sample is skewed to people who were dissatisfied with their government and, in many cases, lived near the border where overseas radio reception is easier, but that is the best data we have.
Much of the listening happens late at night, when atmospheric propagation helps radio signals travel further distances and when people can secretly listen at home with less chance of being discovered.
A 2010 survey carried out by the Broadcasting Board of Governors, which oversees Voice of America and Radio Free Asia, found audiences began climbing at 9:00 PM local time and spiked in the 11:00 PM to midnight hour.[1] More than half of the entire survey group reported listening each hour between 11:00 PM and 1:00 AM.
And so the BBC's Korean service is broadcasting from midnight until 3 AM Pyongyang time. The full broadcast is carried on two shortwave frequencies, from Taiwan and Tashkent, and the middle hour is relayed on mediumwave, from Mongolia.
Mediumwave is more common than shortwave on North Korean radios, so it's a smart choice, but the signal from Mongolia will be weak by the time it reaches Pyongyang. Shortwave signals will be stronger, but the BBC still faces a battle in getting a good signal into North Korea.
As listening to foreign radio is illegal, the government makes a great effort to prevent people from doing so. At the most basic level, it modifies radios so they cannot be tuned into anything but state-run channels, although that can be later reverse engineered.
A much bigger problem is radio jamming, where loud noise is deliberately broadcast over a foreign station to make it difficult or impossible to listen to.
On its first evening of broadcasts to North Korea, both BBC shortwave channels were aggressively targeted.
It wasn't possible to evaluate whether the mediumwave channel was also targeted.
Despite the jamming, foreign broadcasters think it's worth continuing. Radio, while not as sexy as smuggled soap operas on USB sticks, remains the only way that up-to-date news can be quickly sent into North Korea. While broadcasters have shifted to satellite TV and the Internet in targeting other countries, North Korea remains stuck in the 1980s in terms of options.
North Koreans that do listen to foreign radio are keen consumers of information.
A 2012 study by InterMedia found elite listeners relied on foreign broadcasts as a key source of external information and analytical reporting.
In its first night on air, BBC Korea carried news and sports that was more broadly focused than the fare found on U.S.-broadcasters. The Korean service has its own team of reporters but also draws on the global newsgathering resources of the BBC, so alongside an interview with Ban Ki Moon, there was a report on the German elections, the Kurdish independence vote and a possible eruption of a volcano in Indonesia. The news ended with a weather forecast for North Korea.
There's also an "essential English conversation" language learning program, offering lessons such as: "Hi, my name is Phil. Nice to meet you." Such educational programming could help differentiate the BBC from other broadcasters that are more focused on news or North-South issues.
Beyond the people tuning in, the information carried on such broadcasts can also have a second life when it is relayed to others. The 2010 BBG study found just over two out of five people said they passed on news and information from foreign broadcasts to their friends and neighbors. Just over a quarter confessed to sharing it with family members and a third of people, illustrating the risk involved, said they shared it with no-one.
InterMedia's report found that more than three quarters of all foreign radio listeners were in their 30s and 40s. Two thirds lived in urban areas and counted South Korean stations as their most-trusted source of information (32%), followed by foreign stations in Korean (16%).
Some of the BBC's Korean language output is also available on the Internet: bbc.com/korean.
Broadcast frequencies for the radio programs are 5810 kHz and 9940 kHz shortwave and 1431 kHz mediumwave. From October 28, 2017, until March 24, 2018, the shortwave broadcasts will be carried on 5810 kHz and 5830 kHz.
---
[1]
---