The Party Roundup: Preliminary Look at North Korea's October 7 Central Committee Plenum
The 7th Workers' Party of Korea (WPK) Central Committee held its second plenary meeting on October 7, 2017. Although the gathering had no major policy implications, it was most likely the DPRK's most significant domestic political event in 2017 because of a series of notable personnel appointments to the WPK's power organizations and to the Central Committee itself. The most significant changes were the elevation of economic officials to more influential positions in the party hierarchy, demonstrating Kim Jong Un's commitment to economic development. It is also significant that the status of the new North Korean Foreign Minister, has been elevated within the party structure, giving him a more direct role in key decision-making bodies.
Steady As She Goes
Kim Jong Un's report to the plenum, which focused on domestic economic development, signaled no major policy changes. From Pyongyang's perspective, what they are doing now, and what they've done since the 7th Party Congress (and even before that), is working for them. There is no logical reason to change course now. Moreover, any major policy proposals are more likely to emerge during the next meeting of the Supreme People's Assembly, where substantive follow-up to policy and personnel announcements publicized during a party gathering usually occur.[1]

Spotlight on Little Sister
Much of the media attention about the Central Committee plenum focused on the elevation of Kim Jong Un's younger sister and close aide, Kim Yo Jong, to Alternate Member status on the WPK Political Bureau. This establishes her as one of the top 20 officials in the DPRK's formal political hierarchy. It is highly likely that her election during the October 7 meeting publicly formalized a status she has held at least since April. In her capacity as Deputy Director of the WPK Propaganda and Agitation Department (PAD) and a member of Kim Jong Un's executive office staff, not to mention being a member of the Kim family active in North Korean politics, Kim Yo Jong already had some of the perks of office commensurate to a Political Bureau member, particularly access to a variety of reports and policy documents.
Kim Yo Jong's public promotion establishes her as the successor to her aunt, Kim Kyong Hui,[2] who held not only full member status on the Political Bureau but also a nebulous position and policy writ in the central party. Her new status (taken with the demise of half-brother Kim Jong Nam in February) formally and conclusively establishes the family line of Kim Jong Il and Ko Yong Hui[3] as the sole legitimate successors (the main "branch" of the family tree) to Kim Il Sung.
There is one lingering question, however, about Kim Yo Jong's upward migration. While her promotion indicates that her policy portfolio is not restricted to daily administrative activities[4] at the WPK Propaganda and Agitation Department, nearly all members and alternates of the WPK Political Bureau are elected by dint of their party, state or army positions (i.e. their day jobs). The WPK Vice Chairman, DPRK Premier, and individuals who hold one of the three Korean People's Army (KPA) top high command positions automatically have Political Bureau status. The deputy director of the PAD[5] is not one of those positions. So what does her appointment represent? Is Kim Yo Jong a kind of at-large representative for the millennials populating mid- and low-level positions in the regime? Has Kim Jong Un expanded the PAD's representation on the Political Bureau? Or is she the representative of Kim Jong Un's executive office, the Personal Secretariat?[6]
The Little King of Everything?
Choe Ryong Hae is probably the big winner to emerge from the Central Committee plenum. After the meeting, he moved up two notches in the formal hierarchy and is once again the regime's No. 2 official after the nominal head of state Kim Yong Nam, a position he previously held from 2012-2014. He was also appointed a director of one of the WPK Central Committee's 20-odd departments and elected a member of the WPK Central Military Commission after a three-year hiatus.
Choe[7] has cemented his status in the regime by mobilizing state media coverage of his on-site visits to infrastructure and other construction projects and public events involving Workers' Organizations, and by serving as Kim Jong Un's personal emissary on visits abroad. Choe now occupies the position in the country's formal political hierarchy previously held by Vice Marshal Hwang Pyong So,[8] the man who replaced him back in 2014. His return to this spot has institutional implications, because a leading party official has replaced a leading military official. While Hwang was the Party's man watching the army, and at this level of North Korean politics, one is dealing with firsts among equals, Pyongyang watchers might conclude that under Kim Jong Un, the priority has shifted from "party, army and state" to "party, state and army."
Our Man in the Foreign Ministry
DPRK Foreign Minister Ri Yong Ho,[9],[10] who has been prominent in the news lately over his remarks at the United Nations on the North Korean nuclear issue, was promoted from an alternate member of the WPK Political Bureau to full membership. He is the first Foreign Minister to have full member status on the Political Bureau since 1983.[11] Ri's career advancement during the last 18 months has been relatively rapid, having been elevated in the Central Committee and Political Bureau, appointed Foreign Minister, and given membership on the State Affairs Commission.
Ri's elevation to full membership on the Political Bureau is as much about installing a highly respected, professional diplomat as it is about the Foreign Ministry attaining full representation on one of the party's supreme power organizations. This position provides him a direct connection to The Center and puts him in the room when strategic decisions are debated and decided. Should Ri conduct meetings with foreign officials, his interlocutors can rest assured that Ri has a direct channel to convey outside perspectives on key diplomatic issues.
Ri Yong Ho's career advancement needs to be taken in the context of Kim Jong Un's longer term goal of shoring up a variety of foreign relations and external affairs channels. This is not an indication that the DPRK will somehow be more outward looking in its policies or decision-making. It is a matter of the country getting its house in order when, or if, the time for substantive interactions takes place.
Vice Chairman of What?
The plenary meeting also saw the dismissals and replacements of several WPK Vice Chairmen and the elevation of several economic officials to more influential positions. It will take some time before Pyongyang watchers will be able to reliably identify what specific policy areas all these new vice chairmen have been tasked to lead. We do know that the Vice Chairmen for Munitions Industry, Science Education, Propaganda and Agitation and Planning and Finance have been replaced. It also appears that the number of WPK Vice Chairman and Central Committee Departments has grown.
Three new WPK Vice Chairmen stand out because of their close ties to Kim Jong Un's rise to and consolidation of his power.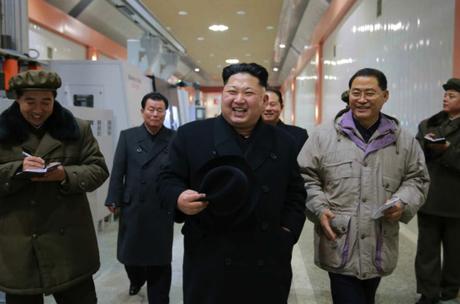 Pak Thae Song is a former deputy director of the WPK Organization Guidance Department who came into prominence after Kim Jong Un assumed power five years ago. Since the succession, he has served as a close aide to Kim Jong Un. In 2014, Pak was appointed Chairman of the South Pyongan WPK Provincial Committee. When he was appointed, he was tasked to supervise the renovation of the January 18 General Machinery Plant, the leading production unit in the DPRK's manufacturing of rocket and missile engines. As part of the renovation, Pak was also tasked to ensure that the plant innovated and expanded its production of rocket engines. During the 7th Party Congress, Pak was elected an alternate member of the WPK Political Bureau. After the Central Committee plenum, Pak is now a full member of the WPK Political Bureau and a WPK Vice Chairman.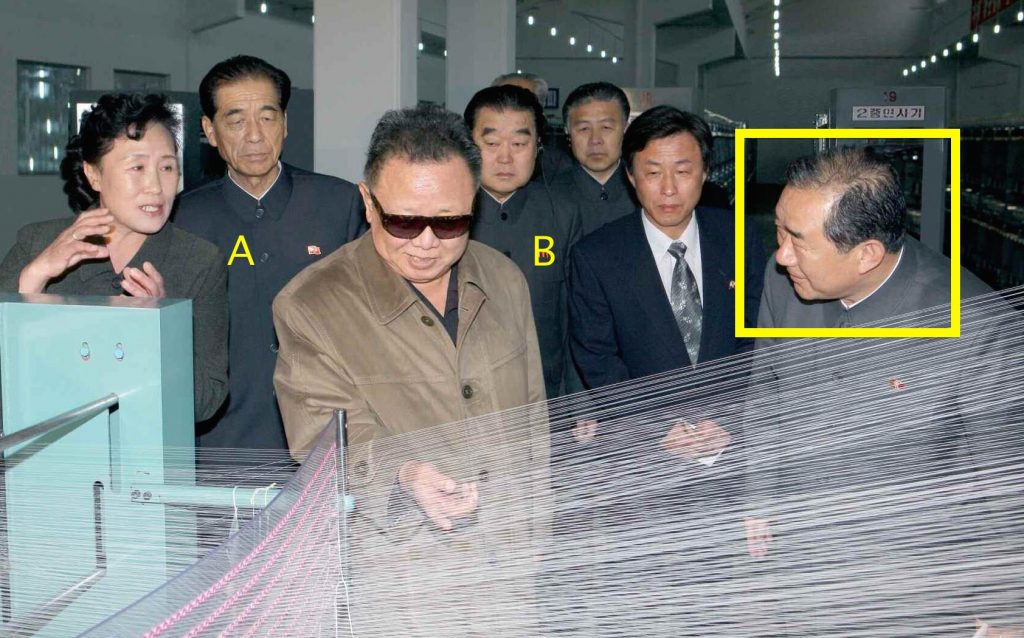 An Jong Su is a former senior DPRK Cabinet official. He has close ties to DPRK Premier Pak Pong Ju. A competent and experienced manager in the light industry (consumer goods) sector, An was appointed Minister of Light Industry in June 2010. He migrated to the WPK Central Committee apparatus as Director of the WPK Light Industry in 2014. Kim Jong Un does not visit consumer goods production units (at least publicly anyway) nearly as often as his father, but when he does, An has almost always been in attendance. An has been appointed a full Political Bureau member and WPK Vice Chairman. His appointment is linked to the implementation of the Five Year State Strategy for Economic Development.
Thae Jong Su, another economic official, was appointed WPK Vice Chairman, a Central Committee Department Director and full member of the WPK Political Bureau. Thae is a career technocrat and political manager with career experience in both the civilian (or First Economy) and munitions production (the Second Economy). He has also served as a Cabinet Minister, DPRK Vice Premier, party boss of South Hamgyong Province, a WPK Secretary (now WPK Vice Chairman), and director of the WPK General Affairs Department. During his time as the WPK's party boss in South Hamgyong Province, he led an effort to renovate industrial sites and increase manufacturing output, which became a national "work harder" campaign called "the flames of Hamnam."
October and Everything After
After the second plenary meeting of the 7th WPK Central Committee, the DPRK leadership has subtly and gradually shifted its media messaging and programming (i.e. the propaganda) away from some of the more heated rhetoric and activity[12] that we have seen during the last six months. Much of Kim Jong Un's report to the Central Committee and many of the personnel changes to the central party power organizations focused on the economy. While the North will still formulate and release interesting statements, and we might see one or two more ballistic missile tests, the DPRK's political culture is probably moving on to the KPA's winter training cycle and preparations for the cold, resource-challenged winter. While one does not doubt what "single-hearted unity" and "Mallima speed" can accomplish, there are limits.
The results of the second plenary meeting are an unfolding event. Kim Jong Un and his image makers have met us halfway by holding a large gathering and revealing who was appointed to what power body. But Pyongyang watchers will need subsequent state media reporting to determine where some of these officials have landed and what policy areas consume their daily lives. It would be unwise, however, and possibly dangerous to read these personnel appointments as simply a matter of reshuffling deck chairs on a sinking. Several elderly officials have been effectively retired. And if the DPRK were embarking on a course of action that might result in the country's total annihilation or even the strategic shock of a surgical strike, then such things as policy statements and personnel shuffles would be unnecessary. Individuals, and nation-states, with a death wish don't make long-term plans.
---
---