Will the US or China Rain on the North-South Parade?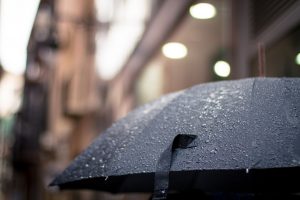 A Great Power competition is brewing on the Korean peninsula. In some ways, it is like centuries past, in which trading and security architectures are at stake. But there is a new component: competition over Korean hearts and minds during a period of rapprochement between two rival Korean states. If the DPRK and ROK can continue momentum towards peace-building, they will put tremendous pressure on China and the United States to follow.
Chinese and US equities could be deeply affected by Korean initiatives towards peace. For both countries, there is a risk that they will get relatively marginalized during a peace process, harming their strategic goals and reducing their influence on the peninsula. Over the long-term, if North and South Korea reach agreement on a comprehensive peace and security regime, a unified or confederated Korea could emerge on China's border closely allied with the United States; for the United States, such an agreement could create pressure for withdrawal of its troops from the peninsula, weakening America's Asian alliance system.
Kim Jong Un and Moon Jae-in have ambiguously set the goals of engagement, with the word "peace" appearing ten times in their Panmunjom Declaration.[1] The specific need for a "peace regime" is mentioned three times, including once here: "South and North Korea agreed to actively pursue trilateral meetings involving the two Koreas and the United States, or quadrilateral meetings involving the two Koreas, the United States and China with a view to declaring an end to the War and establishing a permanent and solid peace regime." This is potentially significant because it suggests both Koreas are flexible in involving China in this dialogue at a time when discussion of the future of the US-Korea alliance and US troops has entered the mainstream public debate in South Korea.
Seoul and Pyongyang will still have to build mechanisms and institutions that demonstrate a commitment to those lofty goals. But if Kim Jong Un pushes forward with rapprochement and the Moon government creates constructive and popular engagement programs—big ifs, of course—China and the United States will be dragged along. Both will worry that a new emerging set of relationships will harm their interests. The South Korean public seems keen on peace: support for Moon Jae-in spiked to 85.7% in early May, with approval of the Panmunjom Declaration at over 88%. Chinese and US leaders will have to be mindful of this sentiment. In particular, if it seems the US government is thwarting North-South rapprochement, serious and irreparable damage to America's relationship with South Korea could be done.
Much hangs on the outcome of the US-DPRK summit, of course. Many American voices have been calling for Complete, Verifiable and Irreversible Denuclearization by 2020, lest Kim Jong Un drag out the process of détente and denuclearization to the extent that he just acclimates the world to living with North Korea as a nuclear power. CVID by 2020 would be an incredible compromise by Kim, however, given how long sanctions relief takes to kick in. It would be the North Korean equivalent of giving everything up before getting anything in return. Pyongyang also has reasons to trust its weapons more than a US security guarantee for its defense, making a rapid timeline difficult to imagine.
US Secretary of State Mike Pompeo seems to recognize this emerging dynamic, talking more softly about Kim Jong Un's regime, hinting at compromise, and trying (very awkwardly here) to distance himself from some of his previously hawkish remarks. Moreover, news of Trump ordering the Pentagon to think through and draw up reduced-troop scenarios in Korea suggests an awareness that the United States will need to offer visible, symbolic trust-building measures.[2]
Beijing would seem to have the initial advantage in a "peace competition" with the United States. It can offer rapid, tangible sanctions relief to North Korea, and it has formal relations with both North and South Korea. It is also comfortable with a far longer denuclearization timeline than Washington, which would put the Trump administration in a difficult position if it wants to push hard for a rapid CVID. Moreover, when bumps in the road to denuclearization arise, Beijing is likely to show more patience and forbearance than the Trump administration in accepting these delays.
That said, Chinese leaders have been bystanders to the series of events by the Koreans and appear to be struggling to preserve their role as a guarantor of North-South reconciliation. On May 2, the Global Times, China's nationalist English-language tabloid, issued a stark warning under the headline "China indispensable to peninsula denuclearization," stating that without China's participation, "it would be impossible to reach an agreement on denuclearization and permanent peace on the peninsula," and that "peace on the peninsula cannot be realized without the staunch support of China." Reflecting Chinese anxiety about being relegated to the sidelines of North-South moves toward peace, it argues that the "theory that China is being marginalized" is simply not "professional analysis, but an expression of dissatisfaction toward China."
Beijing has applied unilateral sanctions on both Koreas in the past year, generating new levels of mistrust in Pyongyang and Seoul. Kim Jong Un did visit Xi Jinping before heading to Panmunjom, and met him again in Dalian afterwards. This may have helped mend this strained relationship, or at least coordinated contingency planning, but Beijing has to feel it has been dragged along by its ostensible client state; China has had to be reactive to both US pressure and rhetoric, as well as North Korea's weapons tests then charm offensive.
Major questions hang over how far Kim is willing to go down the paths of denuclearization and economic integration, and there is plenty of room for cynicism. He might be content to get mild sanctions relief in return for some concrete, but limited dismantlement or caps on its missile program; Pyongyang might also choose to reduce its diplomatic and economic isolation in the region, but still remain largely closed off to the outside world. On the other hand, Kim may well be seeking to transform both his country and its relationships with South Korea, the United States, and other countries. If Seoul decides it can live with a more minimalist outcome and continues to push forward with peace-building, which of the Great Powers will be willing to spoil the party?
---
[1]

Peace has been broached before, of course, and Sunshine 1.0 did not bring the peace many hoped for. Still, these are different times and current prospects are worth exploring.

[2]

Troop withdrawal is symbolic in the sense that defense of the Republic of Korea is not possible even with current US troop levels. Plans depend on flowing forces in from elsewhere. Reducing personnel by several thousand would not really change this dynamic, but would appear conciliatory and demonstrate intent.
---