A Hypothetical Letter From Chairman Kim Jong Un to President Donald Trump
Dear Donald,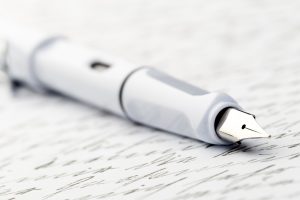 We are now in an interlude following our recent historic summits, approaching the first anniversary of our historic and wonderful meeting in Singapore, where we showed the entire world that the DPRK-US relationship has shed the bad habits and harmful prejudice of the past and entered a new era.[1] Those who are stuck in the past and lack our vision cannot prevent our two great countries from reaching historic agreements. With this in mind, I feel it is appropriate to continue our correspondence and update you on where I and the people of the DPRK stand regarding current challenges.
While disappointed that you walked away from the Hanoi Summit without accepting our proposals for a deal, I understand that, as you have written in your brilliant book The Art of the Deal, "Sometimes you have to walk." Indeed, it is also important, in our culture of self-reliance and juche, to save face. Therefore, I too had to walk. Yet it is important that we, the leaders of our two great countries, had the opportunity to meet for a second time and get to learn about each other and our negotiating positions. I, along with my brilliant negotiating team, also understand that at Hanoi you may have felt pressured by domestic politics in your country. I wish to first congratulate you on the successful completion of the Mueller report, which showed, as you have said all along, that there was no collusion and it was a witch hunt. This now frees you up to focus on further great achievements such as peace in the Korean Peninsula and the elimination of nuclear weapons. As I have told you and US Secretary of State Mike Pompeo, I do not wish for my children to grow up in a world with the burden of nuclear weapons hanging over their shoulder.
For the great nation of the DPRK to denuclearize, as you put it, we must first have immutable, concrete security guarantees, without preconditions. We require trust, a formal peace agreement, and the establishment of normal relations between the DPRK and the US and our neighbors in Asia. The DPRK could reciprocate by closing the Yongbyon complex, and by continuing our moratorium on nuclear and long-range missile testing, as well as consider a moratorium on further missile testing. As you know, my primary responsibility as the Chairman of the DPRK Workers' Party of Korea is the safety and well-being of my countrymen. Our people suffered horribly during the Korean War—in spite of our great victory over the imperialist aggressors—and millions sacrificed and lost their lives. Our nuclear capability is our only deterrent against such hateful, vicious and destructive aggression. We are a peaceful and peace-loving nation, and I would never authorize the use of nuclear weapons against another nation, except to defend ourselves. This is why I have undertaken historic diplomacy with South Korea, China, Vietnam, Russia, Singapore and America. Like you, I believe strongly in the value of personal diplomacy and in developing with other world leaders and mutual friends, such as President Putin and President Xi, the kind of trusting relationship we have established.
I would also like to congratulate you on your recent state visit to Japan and your successful meetings with both Prime Minister Abe and the new Emperor Naruhito. I am hopeful that the tides are shifting on Japan's historically negative views of my country, and I am open to meeting with Prime Minister Abe and Emperor Naruhito, if this will help bring peace between our great nations, where there is a tragic history of immense suffering during the colonial occupation by the Japanese from 1910-1945. I hope, if such a meeting can be arranged, that Prime Minister Abe can apologize to the Korean people regarding his country's crimes during this period. If so, I am optimistic that I can atone, with the support of the North Korean people, for the Japanese victims of kidnappings in previous times.
In order to show good faith, we have removed General Kim Yong Chol from my diplomatic negotiating team along with other DPRK diplomats because of corruption and abuse of power. I had hoped that, as a reciprocal gesture, you would remove National Security Advisor John Bolton from your team, in order to reaffirm the spirit of Singapore and renew the march of progress toward transforming the political relationship between our two countries. We respect the sincerity and diplomatic skills of US Special Representative for North Korea Stephen Biegun, but he will be rendered a useless puppet if he is constantly undercut—as he was in Hanoi—by Pompeo and Bolton, with their insincerity and repeated gangster-like demands. I hope you also understand that we have shown restraint in responding to the violation of our sovereignty against our embassy in Madrid and the seizure of our ship Wise Honest. I am now, however, requesting that your government return the ship immediately to our possession—which will be seen as a gesture of goodwill and help to restore North Korea's confidence in your commitment a new relationship.
I am also requesting that you go to the UN to seek immediate sanctions relief that would allow the DPRK to resume economic activities with South Korea to build our great and prosperous economy, especially in our infrastructure and IT, agricultural, and health care sectors. My first priority is to improve the quality of life of the great people of the DPRK, who are patriotic, diligent, hardworking and fully prepared, as I know you are, to help North Korea realize its great potential. Lifting sanctions immediately and unconditionally would allow us to join the family of nations and to achieve our greatest potential, as we discussed in Singapore and was shown in the beautiful video you shared with me. I would be eternally grateful if you could use the vast powers at your command to persuade the UN Secretary-General to issue an invitation to me to speak before the entire world at this year's meeting of the General Assembly. My appearance would display to the world that the DPRK is part of the family of nations and a peace-loving, harmonious society.
And while I'm in New York, on what would be a truly historic and unprecedented visit by the leader of my country, I would love to visit the beautiful Trump Tower, one of the truly great buildings in the world. Seeing it in photos reminds me of the Juche Tower, which I would like you to see should you ever get the opportunity to visit Pyongyang. Lastly, while I am in your country it would be a real treat for me to see an NBA game and a WWE wrestling tournament. I love live performances and sports and the characters and their names. In return for such hospitality, and knowing how much you enjoy speaking to big crowds at your rallies, I promise to arrange a beautiful rally where you can speak directly to the North Korean people—as did President Moon—and share your vision of peace, prosperity and greatness between our nations. I can assure you that we can fill a stadium with over 200,000 people to honor your presence.
We live in a world of possibilities and hopes for those who think big and seize the moment. Surely, you could not have imagined becoming President of the USA when you were a young real estate entrepreneur, building up New York and making it great, just as you have now done with America. I congratulate and salute you on your many wonderful and brilliant achievements. Our historic Singapore and Hanoi summits would not have happened without your visionary leadership and our friendship, for which I remain ever grateful. I sincerely hope that you are reelected so that we can continue our beautiful and glorious friendship.
Sol Ju sends both you and Melania her best.
Your friend and brother,
Jong Un
P.S. Following your lead, I am getting a Twitter account. MDPRKGA!
---
[1]

Note, this is not a real letter.
---