Construction Begins on New Pyongyang General Hospital
Pyongyang will soon have a new hospital—the latest in a string of ambitious construction projects that are transforming the city under Kim Jong Un's guidance.
Construction of the Pyongyang General Hospital was approved at the Workers' Party Central Committee meeting that took place in the final days of December 2019 and commercial satellite imagery indicates that preparations began soon afterwards. A construction camp of blue-roofed structures was erected adjacent to the site by January 21, about three weeks after the project was approved.
The hospital is being built on a block of land directly in front of the monument to the founding of the Workers' Party of Korea on the east bank of the Taedong River. Until now, that area has been left open allowing a line-of-sight view between the monument and Mansudae Hill. It is notable that the hospital will obstruct this view between two of Pyongyang's principle propaganda sites and is scheduled for completion by October 2020, in time for celebrations commemorating the 75th anniversary of the Workers' Party. Moreover, the hospital is already being portrayed by North Korea's state media as a gift to citizens from the Workers' Party.
The ambitious 200-day schedule means no time has been wasted in getting started. Commercial satellite imagery shows that construction began on March 17, 2020, when Kim Jong Un attended the groundbreaking, and has continued since then, indicating the high priority he places on this project.
In his speech at the groundbreaking, Kim said the Workers' Party has "long planned and aspired after" a state-of-the-art general hospital in Pyongyang. Unlike his other signature projects like the renewal of Samjiyon or the Wonsan-Kalma Beach Resort, this hospital will be a powerful symbol of modernization visible immediately to Pyongyang residents, who are the country's most loyal and important citizens.
Kim said that the hospital is part of a push to increase the level of health care available to North Korean citizens. While the groundbreaking comes a time when the world is grappling with COVID-19, the development of new hospitals has been an ongoing initiative during the Kim Jong Un era. In 2012, a breast cancer wing was added to the Pyongyang Maternity Hospital, 2013 saw the opening of the Ryugyong Dental Hospital and Okryu Children's Hospital and in October 2016, the Ryugyong General Ophthalmic Hospital was opened.
Figure 1. Construction-related buildings visible in February 3, 2020.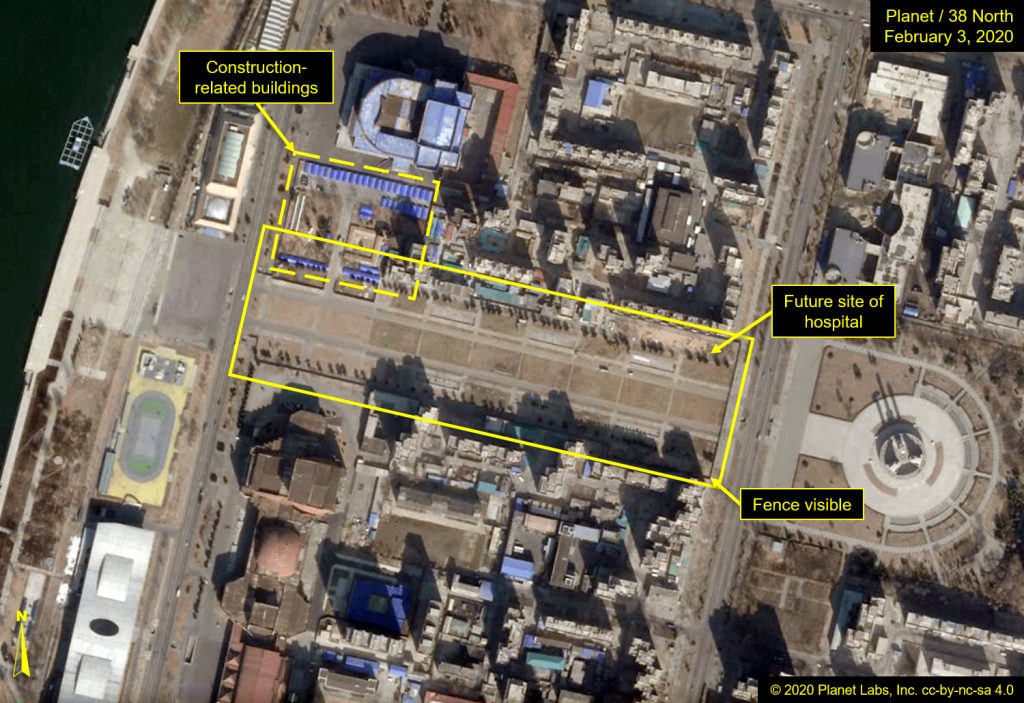 Figure 2. Excavation visible at the site of the future hospital, March 24, 2020.
Image © 2020 Planet Labs, Inc. cc-by-nc-sa 4.0.