Pyongyang General Hospital After One Month: Building Outline Clear
Construction on the new Pyongyang General Hospital has continued at such pace that for the first time—after just under one month—the overall outline of the building is visible. Commercial satellite imagery from April 14 shows clear outlines of the two towers that will dominate the rear of the hospital. The rest of the building is also taking shape, including a distinctive lip that juts out from the front of the hospital.
Figure 1. Comparison of hospital shape on satellite imagery versus the architectural rendering broadcast by Korean Central Television.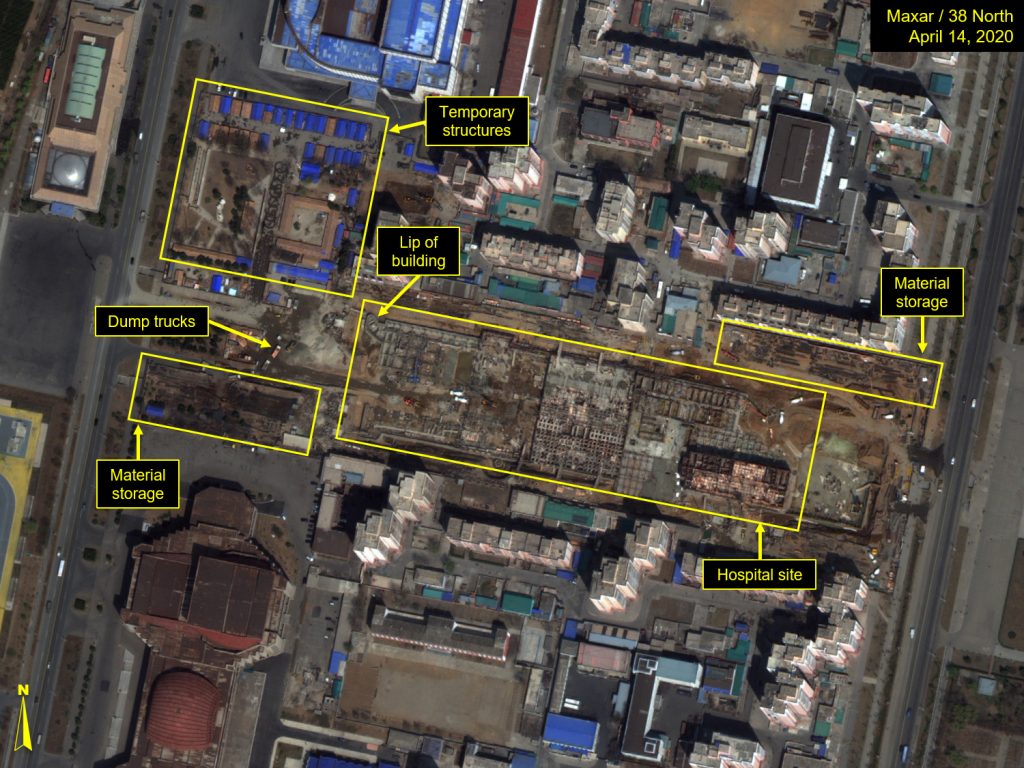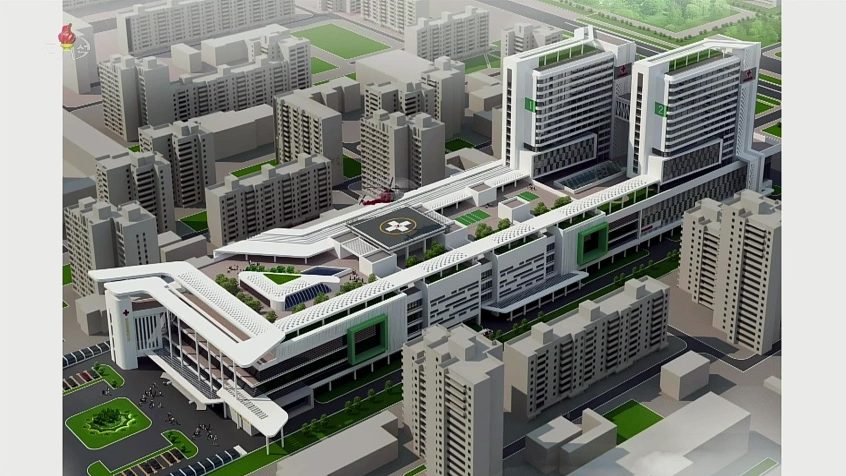 As work has moved from excavation and dirt removal to concrete pouring, there are fewer dump trucks visible at the site than what has been observed in the past two weeks. However, there are several concrete mixers onsite and at least one concrete pumper truck, which is taking concrete from the mixers and supplying it to Tower 1 construction.
Figure 2. Construction work on the two towers.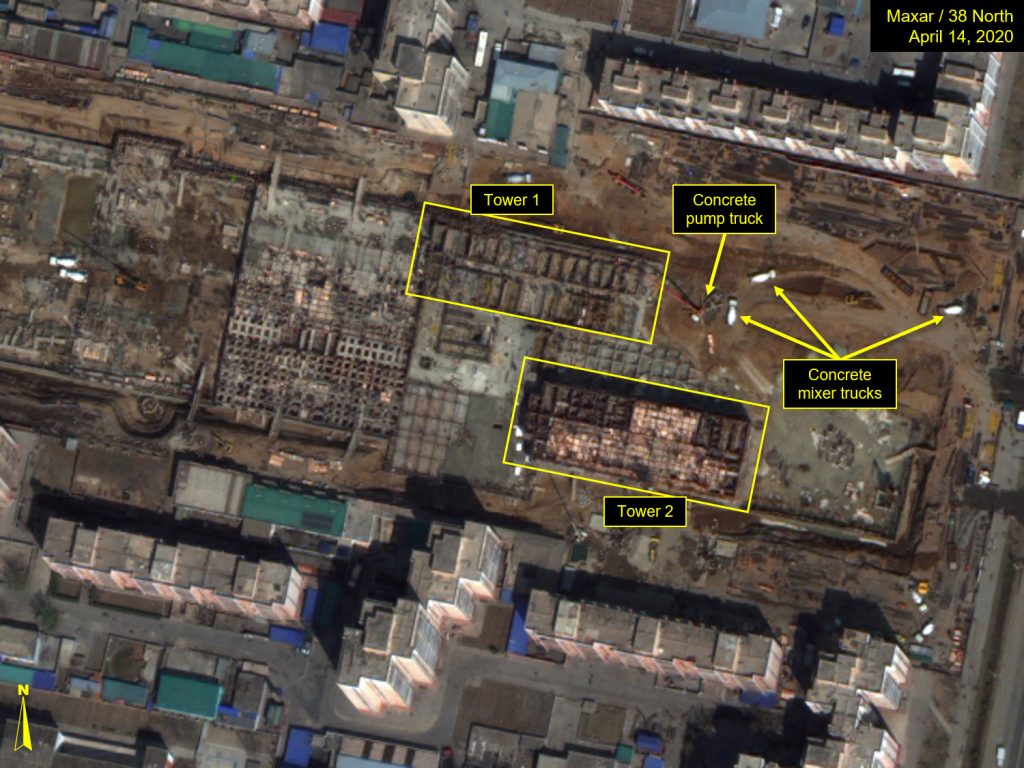 The outline of the inner walls of the tower can also be seen. It appears there are 15 rooms on each side of a central corridor. The architectural rendering shows 12 windows per floor on each tower and an area that is presumably for elevators and a stairwell, so there may be 24-30 rooms per floor. Based on the rendering, it seems each tower is intended to be approximately 17 stories tall and will be connected by a skyway toward the top of the structure.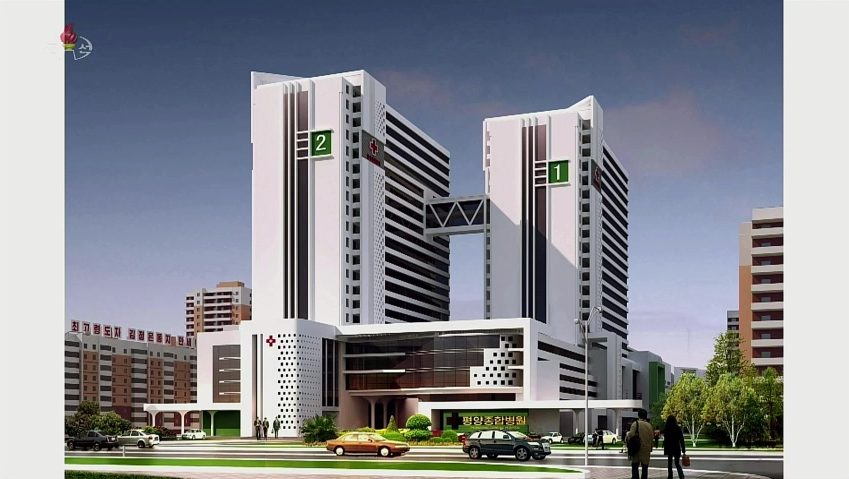 During the excavation phase of the construction site, it appears that the excavated dirt was dumped at an area northeast of the hospital grounds on the banks of the Taedong River, with large dirt piles amassing throughout this area. As the excavation phase of the hospital grounds comes to an end, fewer trucks are noted in this nearby area as well.
That said, concrete mixer trucks are now present at this off-site area, making it appear to serve as more than just a dump site, but a second hub of activity related to hospital construction. A large number of temporary structures were erected in this area shortly before the project began in March, so it is likely being used to house workers.
Figure 3. Excavated dirt dumped north of construction site, along Taedong River.