Pak Myong Sun: A Woman to Watch
On August 13, Pak Myong Sun was elected to the Workers' Party of Korea (WPK) Central Committee (CC) Political Bureau and appointed as the director of a party department during the 16th Political Bureau Meeting of the 7th WPK CC.[1]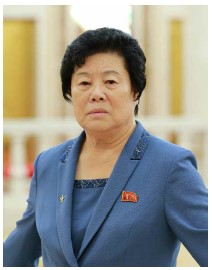 On August 14, North Korean media reported that Pak was elected as an alternate member of the WPK CC Political Bureau, the party's highest-level body, and appointed as the director of a WPK CC department. Pak's twin promotions were part of the party and cabinet personnel shuffles conducted at the politburo meeting the previous day.[3]
Pak is now one of only two women in the Political Bureau, the other being Kim Jong Un's sister, Kim Yo Jong, who is also an alternate member. Moreover, among the approximately 20 party departments and offices, Pak is currently the only female to head a party department.
Pak was formerly a vice director of the WPK CC Light Industry Department, and, although it was never specified in reporting, it is likely that she has been promoted within the same department. If this is the case, it is unclear whom Pak replaced as the department director.[4]
Pak made her public debut along with Kim Jong Un at a Party Representatives Conference in September 2010, when she was elected to the WPK Central Auditing Commission, which inspects the party's financial management. Little was known about her before then, and while the name "Pak Myong Sun" was mentioned in state media with several titles and affiliations, it is unclear if they are all of the same woman.
Since 2010 until this year, she has generally kept a low public profile, mostly appearing in light industry factories during Kim's field guidance visits. However, this year, her career received a boost. In April 2020, she was elected to the WPK Central Committee as a new member, which was rapidly followed by these latest appointments.
It may be premature to speculate on where Pak's career goes from here, but given her multiple promotions this year, this is likely not the last of her rise in North Korean leadership.
Pak's career highlights and key media appearances are compiled below, using North and South Korean open sources.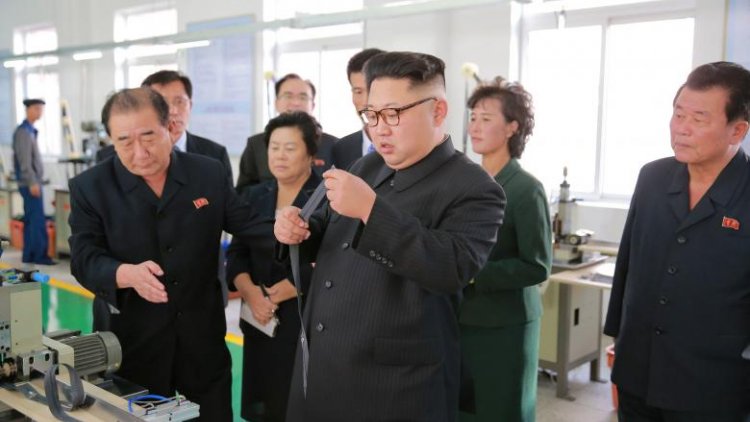 Career Highlights
September 2010: Elected as WPK Central Auditing Commission member, vice chairwoman
December 2011: Member of the State Funeral Committee for Kim Jong Il
October 2013: WPK CC department vice director
May 2016: Elected as WPK Central Auditing Commission member, vice chairwoman
April 2020: Elected as a WPK CC member in a by-election
August 2020: Elected as a WPK CC Political Bureau alternate member in a by-election, appointed as a WPK CC department director
Key Public Activities
October 2013: Accompanied Kim Jong Un to Pyongyang Kim Jong Suk Silk Mill
December 2014: Accompanied Kim Jong Un to Pyongyang Kim Jong Suk Silk Mill
January 2016: Accompanied Kim Jong Un to Pyongyang Kim Jong Suk Silk Mill
July 2016: Accompanied Kim Jong Un to Phyongsong Synthetic Leather Factory
October 2016: Accompanied Kim Jong Un to Mangyongdae Revolutionary Site Souvenir Factory
January 2017: Accompanied Kim Jong Un to Pyongyang Kim Jong Suk Silk Mill
October 2017: Accompanied Kim Jong Un to Ryuwon Footwear Factory
December 2019: Attended the 5th Plenary Meeting of the 7th WPK CC
February 2020: Attended a WPK CC Political Bureau enlarged meeting
August 2020: Attended the 16th Political Bureau Meeting of the 7th WPK CC, the 6th Plenary Meeting of the 7th WPK CC
---
---