A Hypothetical Letter From North Korea's Chairman Kim Jong Un to US President-Elect Joseph Biden
Dear President-elect Biden,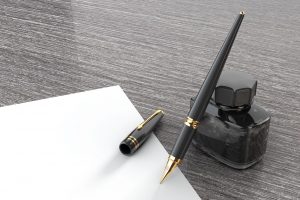 I am writing this letter to wish you my heartiest congratulations on your historic election victory over US President Donald Trump, with whom I have had a warm and close relationship.[1] As you are aware, he and I have met three times since 2018 to peaceably resolve the differences between our two countries. We have also exchanged numerous personal letters to discuss these matters, and this has been a welcome part of my engagement with the president. It is my sincere hope that you and I can build upon such personal diplomacy and achieve grand triumphs for the peoples of the Democratic People's Republic of Korea (DPRK) and the United States.
As I made clear to the president in our meetings and in our letters, our great country would require permanent and concrete security guarantees without preconditions in exchange for meaningful North Korean steps toward denuclearization. Moving down this path will require trust, a formal peace agreement between the United States and the DPRK, removal of sanctions and normalization of diplomatic relations between our two fine nations.
My primary responsibility is the safety and well-being of my countrymen and our proud nation. While we are a peaceful and peace-loving country, we have developed both our nuclear and long-range missile capabilities to protect against all aggression and to preserve the sanctity of our nationhood and sovereignty. The DPRK would never use nuclear weapons in a first strike, but it remains committed to defending its security and survival. This has been a cornerstone of our state's policies under my grandfather and founder of the DPRK, Kim Il Sung, and my father, Kim Jong Il. In keeping with this tradition, I consider myself a servant of the North Korean people and a steward of its nationhood, security and dignity.
Like you, I firmly believe in the importance of close, personal relationships with other leaders and the need for compromise. I know that this is how you conducted yourself as vice president in engaging with the leaders of China and Russia, even though the United States had differences with both countries. The DPRK, under my leadership, is prepared to engage with you and the United States based upon mutual respect, understanding and the dignity of the North Korean nation. Working together, we can usher in a new era of peace and security on the Korean Peninsula and avoid a return to the failed policies of the past, such as "strategic patience" and "maximum pressure."
I would also like to take this opportunity to express my condolences and sorrow to you and the American people for the immense loss of life and suffering which your great country has endured during COVID-19. You have shown, throughout your long and distinguished career, a deep sense of empathy for the human condition. As you well know, our nation and people suffered greatly during the Korean War and over the ensuing years from famine, sanctions, COVID-19 and natural disasters. I feel a deep sense of compassion and sorrow for the North Korean people and their tribulations, which I recently expressed on the occasion of the 75th anniversary of the founding of the Workers' Party of Korea. As your administration develops its policy toward the DPRK, I hope you will also feel empathy for the North Korean people as well as a deeper understanding of their fine nation and heroic aspirations. You will find us to be a warm, welcoming country and people, with the utmost respect for your historic leadership, wisdom and experience. You will also discover that, like you, I value the role of strong women in helping me to lead our nation to greater heights and self-reliance.
My colleagues and I welcome a relationship with the great United States of America based upon quiet diplomacy and mutual respect. We would welcome a visit to North Korea not only by you but also your secretary of state and a senior special envoy who enjoy your trust and can speak authoritatively without rancor or arrogance. In what will hopefully be a regular dialogue, you will find that I will be a constructive partner in trying to close the chapter on 70 years of hostile relations between our two countries and the two Koreas.
Once again, congratulations to you on your historic election victory and great achievement. I, along with my wife Sol Ju, send you, Jill and your family our warmest regards and well wishes.
Respectfully,
Kim Jong Un
Chairman, Workers' Party of Korea
---
[1]

Note, this is not a real letter.
---