What If North Korea Conducts a Seventh Nuclear Test? Likely US-ROK Alliance Responses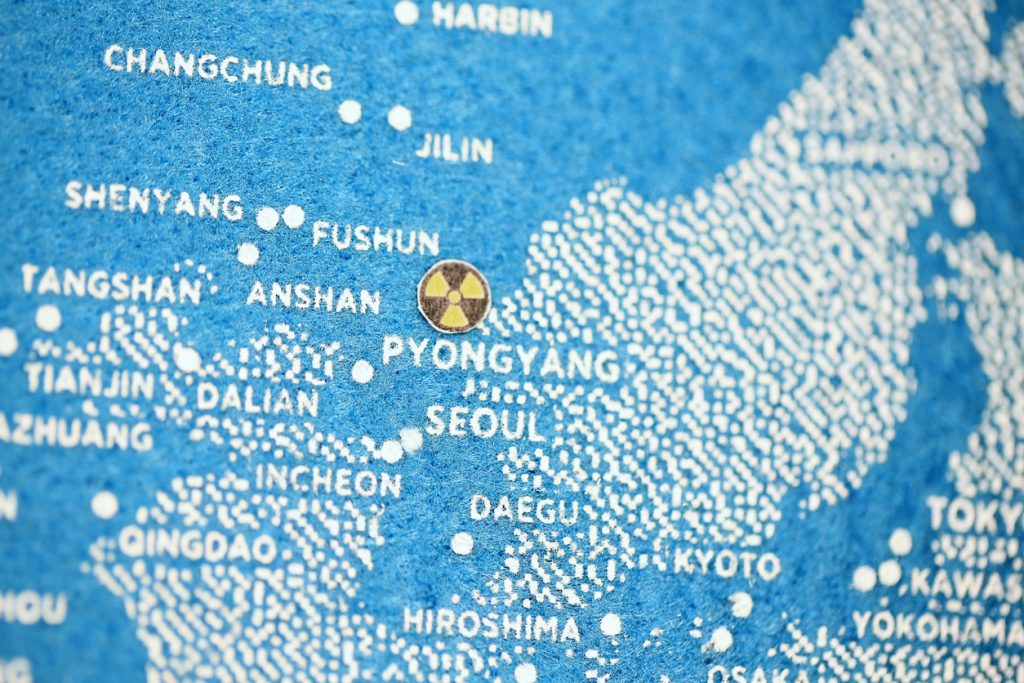 North Korea's recent launches of its Hwasong-17 intercontinental ballistic missile (ICBM) marked the end of a four-year self-imposed moratorium on nuclear weapons and long-range missile testing. That, coupled with recent activity to restore one of the test tunnel complexes at the Punggye-ri nuclear test site, have raised questions about whether a nuclear test might be coming soon. While it seems both irresponsible and counterproductive for North Korea to continue weapons of mass destruction (WMD) testing amid what appears to be a major domestic COVID-19 outbreak, there are indications that testing will continue regardless.
That said, resumption of nuclear testing may not achieve major technical advancements for North Korea's nuclear program, but it is likely to build political momentum for deepening US-ROK alliance cooperation and likely deeper trilateral and regional security cooperation as well.
Reasons to Believe that North Korea is Preparing Another Nuclear Test
Many South Korean (ROK) experts on North Korean affairs agree that at the Eighth Congress of the Workers' Party of Korea in January 2021, Kim Jong Un announced five core objectives in the five-year plan for defense and weapons technologies.[1] These were:
Development of "super-large," miniaturized, and multiple nuclear warheads;
Precision targeting of ICBMs to a range of 15,000 kilometers;
Development of hypersonic glide vehicles;
Development of submarine and terrestrial solid-fueled ICBMs; and
Acquisition of nuclear-powered submarines. North Korea may therefore conduct a test to demonstrate the successful achievement of the first of these five core tasks.
Having already restarted long-range missile testing, Kim may want to restart nuclear testing as well, sooner rather than later. Commercial satellite imagery appears to indicate ongoing efforts to restore access to and operations at the southern test tunnel complex (Tunnel No. 3) at the Punggye-ri Nuclear Test Site. Although there is no open-source evidence that North Korea is in the process of creating a new entrance to the test tunnels, or of what condition the tunnels are in, there is widespread speculation that a test could take place at any time.
There are several technical reasons why North Korea would conduct further nuclear testing. One such reason is to gain more experience with the high explosive detonators required to initiate a nuclear warhead. Another would be to improve its miniaturization capabilities, especially for its newer missile systems, as studies suggest that most of its current arsenal is not miniaturized.[2] Furthermore, because North Korea lacks advanced computing facilities, its nuclear weapons need regular testing to verify their safety.[3]
If North Korea does, in fact, go through with a nuclear weapons test, the consequent security challenges will require an integrated regional response.
Likely Alliance Responses
North Korea's resumption of nuclear weapons testing could lead to several enhancements to South Korea's security cooperation. President Yoon Suk-yeol has already pledged to deepen and strengthen US-ROK alliance cooperation, working more closely and pragmatically with Washington on peninsular and regional defenses. This includes the resumption of US-ROK joint military exercises, not merely with computer-simulation drills, but also the real field defense posture exercises that were suspended after the US-DPRK summit in Singapore in 2018,[4] as well as the revival of the ROK-US Extended Deterrence Strategy and Consultation Group, a nuclear deterrence coordination body (under the current Korea Integrated Defense Dialogue mechanism), which has been suspended since January 2018.  It could also lead to the deployment of US strategic assets in South Korea, such as nuclear-powered submarines, aircraft carriers, long-range bombers, stealth fighters and other military hardware.
Moreover, North Korea's nuclear testing will likely only strengthen the resolve of Yoon's administration to facilitate closer trilateral military cooperation between the United States, South Korea and Japan. Based on his campaign platform as well as early indications from his administration, this may include such measures as allowing US Forces Korea (USFK) to deploy more Terminal High Altitude Area Defense (THAAD) batteries in South Korea; greater integration into US-led regional missile defenses; and more active trilateral security cooperation with Japan. While there are no plans as of yet, Yoon may eventually agree to the resumption of trilateral military exercises as well, if North Korea's nuclear and missile testing continue, or even explore the idea of forming a NATO-like multilateral security mechanism in Northeast Asia.[5]
North Korea's continued ICBM and nuclear weapons development will also reinforce Seoul's willingness to take a larger role in US Indo-Pacific Strategy. Already, the Yoon administration has indicated it is willing to be a founding member in the emerging Indo-Pacific Economic Framework for Prosperity. Moreover, Seoul will be looking to build greater regional security cooperation as well, such as working closely with the Australia-United Kingdom (UK)-US (AUKUS) security pact and joining the Quadrilateral Security Dialogue. In effect, North Korea's WMD advancements are creating the political cover and momentum for building a broader collective security environment in Asia.
Finally, in the current geopolitical climate, the United Nations (UN) Security Council is highly unlikely to impose additional sanctions on North Korea—given China and Russia's veto powers—even if Pyongyang conducts another nuclear test. However, this may lead Seoul to take a bigger role in efforts by the US and its allies to strengthen monitoring of sanctions-busting ship-to-ship transfers between Chinese and North Korean vessels in the Yellow/West Sea and the waters south of the Korean Peninsula. The UK, France and Germany have already been involved in this mission, and the US may ask for more support from the North Atlantic Treaty Organization (NATO).
Resetting the ROK's Foreign Policy
There are many indications that President Yoon's administration is planning extensive changes to South Korea's security policies. It is expected to place greater emphasis on strengthening the US-ROK alliance and building regional cooperation against growing threats from North Korea. Improvements in inter-Korean relations will be predicated on North Korea's work toward "complete, verifiable and irreversible" denuclearization, a distinct shift away from Moon's bridge-building approach.
While the Moon administration attempted unsuccessfully to split the difference between North Korea and the US, the Yoon administration has drawn a clear line between friends and enemies, seeing the US as a reliable and resilient partner essential for the survival of the ROK in the face of North Korean nuclear and missile threats.
---
---