Bringing the Past to the Present: Kim Jong Un Revives Dreams of a Grand Canal
At the Seventh Session of North Korea's Supreme People's Assembly in early September, Kim Jong Un outlined a wish to see a grand canal that stretches across the country from coast to coast. Nothing else was said about the plan, so its precise role and potential location remain a mystery. However, if it does come to fruition, it could be one of the largest mega-projects of his rule to date. It could also finally fulfill a vision that was reportedly first outlined by Kim Il Sung in the 1950s.
Figure 1. Kim Jong Un speaks at the Supreme People's Assembly in early September in Pyongyang.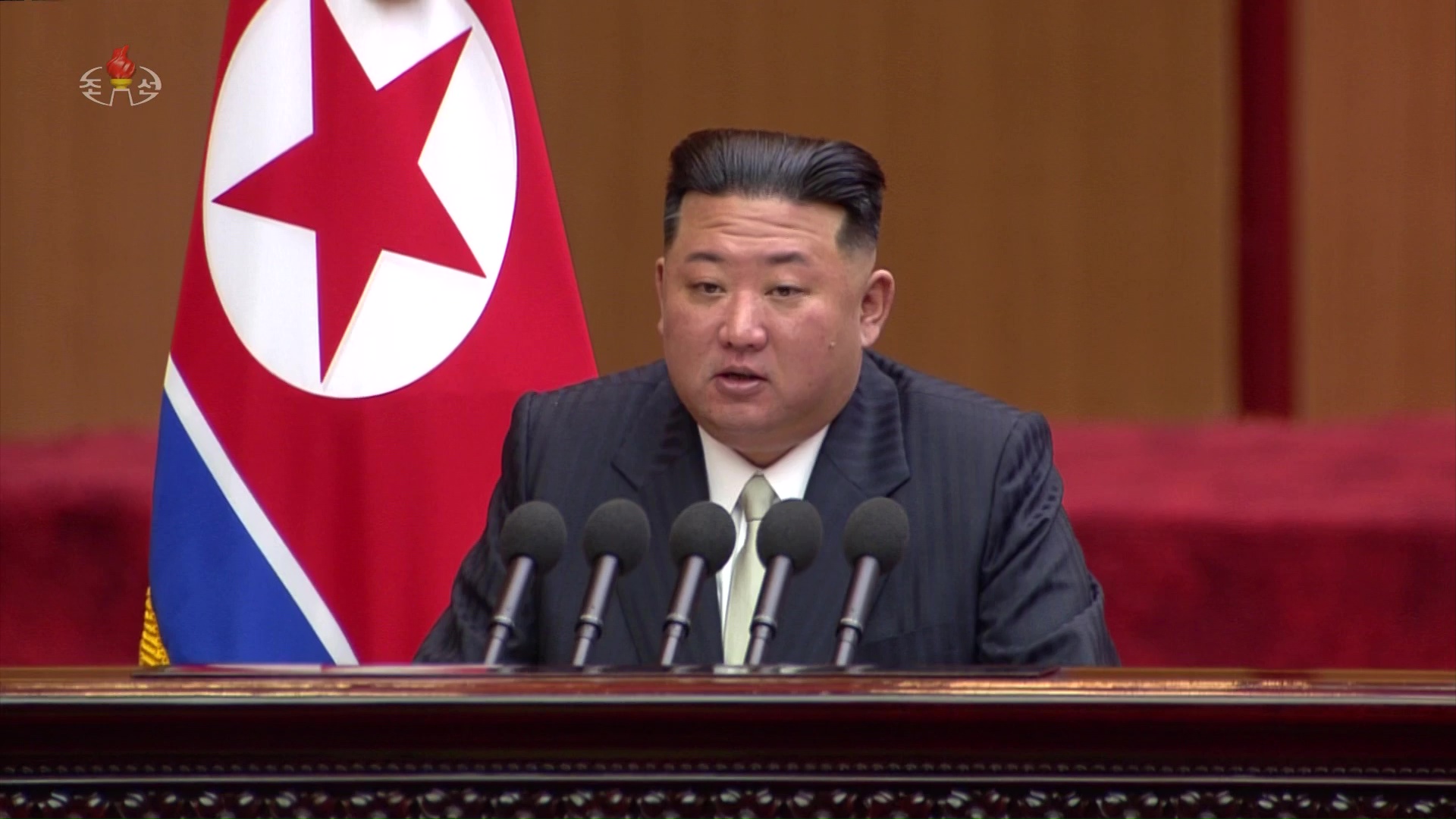 The grand canal plan was raised during the portion of his speech on the national economy and "long-range and grand construction operations."
"It is needed to make scientific calculations and accurate action plans for long-term economic projects including the construction of a large canal linking the East and West Seas of Korea," he told delegates.
The plan appears to have come from nowhere. In recent years, state media discussion of canals has centered on freshwater irrigation and drainage projects to respectively provide crops with water during the summer and prevent them from being washed away during seasonal rains. Nowhere has there been discussion of canal projects that link sea to sea.
For example, in 2020, construction began on a waterway that will extend from the Yonthan Dam to the Kindung Plain in Hwangju County, North Hwanghae Province. And earlier this year, work was completed on a 40-km irrigational canal and waterway in Kumya County, South Hamgyong Province.
Figure 2. An irrigational canal and waterway in Kumya County, South Hamgyong Province, shown on Korean Central Television (KCTV) on June 18, 2022.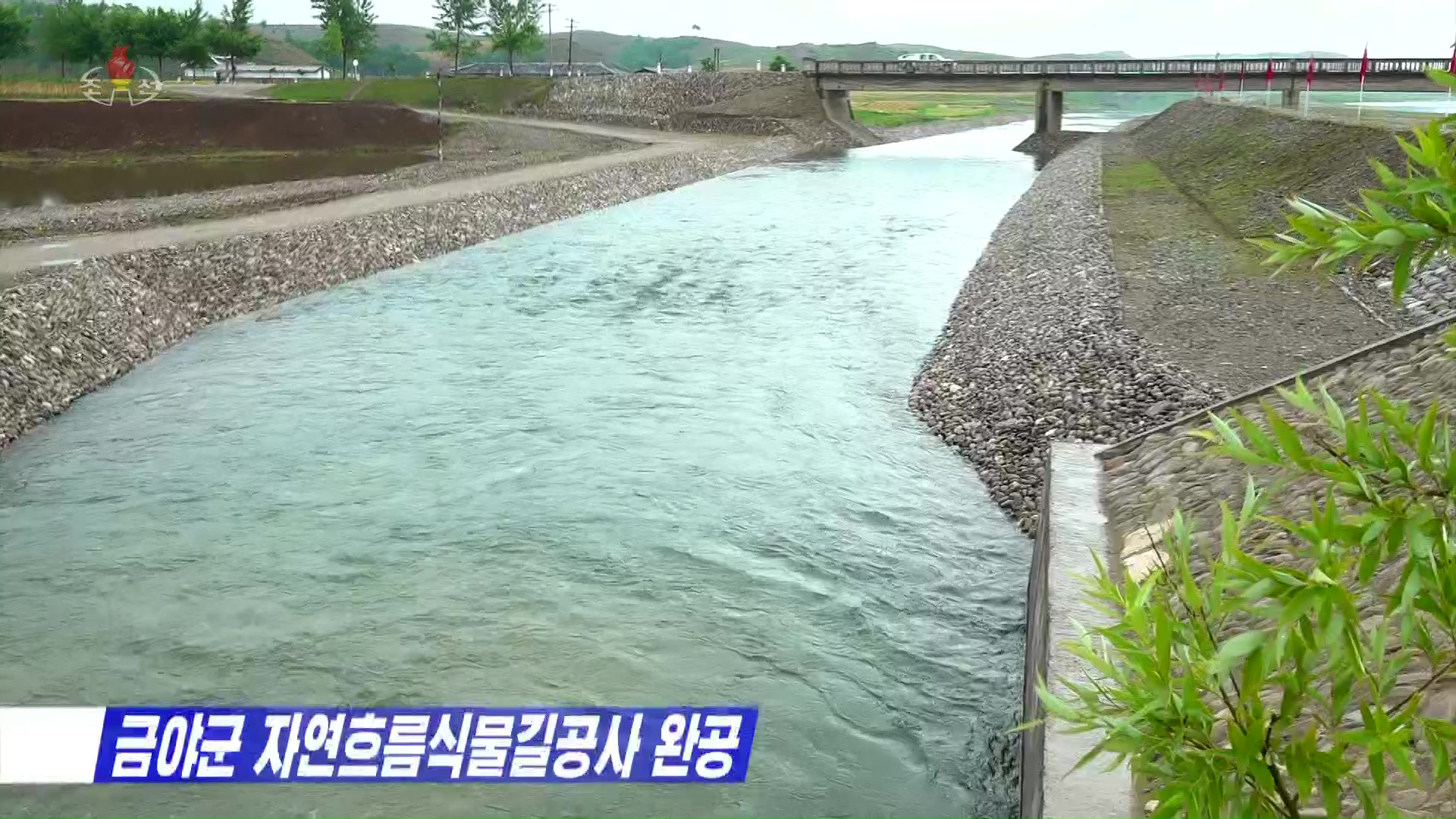 But nothing matches the task of building a canal from coast to coast.
The "grand canal" ("대운하") term used by Kim Jong Un is not one normally used, but it can be found in at least two accounts of the life of Kim Il Sung.
A Long-held Dream
One article published on the website of Kim Il Sung University in 2015 tells the story of a visit to the campus in 1952 when Kim outlined "the grand blueprint for post-war national economic restoration and construction."
He outlined to teachers and students several problems that needed to be addressed, such as developing an electrical system and harnessing hydropower, developing a road and rail transportation network, developing agriculture to improve dies and "the problem of connecting the East Sea and West Sea of Joseon with the construction of a grand canal."[1]
The account carries no byline and offers no more details on the plan, but a 2019 article, credited to Associate Professor Hong Suk Nam of Kim Il Sung University's College of Finance, offers a further snippet from a visit in 1956.
During that visit, the story goes, Kim Il Sung made maps and models of the Korean Peninsula with students and then confused them when he told them the maps they made today would look different in the future.
The reason, the story continues, is because "the Great Leader…had grand plans to control, tame, and use the rivers by building a grand canal."
In this account, the author mentions a vision of "large and small ships floating on the grand canal."
While it remains unclear if Kim Jong Un's new plan aligns with that of his grandfather, the 2019 account indicates that Kim Il Sung's plan for the canal was for shipping and not just irrigation or flood mitigation.
A shipping canal across the Korean Peninsula could potentially save time for cargo ships sailing from Chinese ports such as Tianjin and Dalian toward North America, but a canal for today's massive cargo ships would be a serious engineering project, especially through the mountainous center of North Korea.
Mixed Success of Major Projects
Despite Kim Jong Un's announcement at the Supreme People's Assembly, it's far from certain when or if such a project will get off the ground.
The same speech included many other plans, including a call to renovate the country's electric power system. North Korea has been chronically short of electricity for decades, and plans to improve supply are announced on an almost annual basis, but basic supply remains a problem. Moreover, past signature projects like the Wonsan Beach Resort and Pyongyang General Hospital remain unfinished after enormous investment and direction from Kim over the years, with little indication of when they might be completed.
That such a plan for a coast-to-coast canal has existed since the 1950s should serve as an example that there remains much work to be done before such a project can be realized.
Additional research by Helen Lee.
---
[1]
---