North Korea's Energy Sector: New and Local Hydropower
In the previous installment in this series on electrical power generation in North Korea, we looked at how the country's shifting hydropower policy had, at the end of the Kim Jong Il era, moved away from mega dams to smaller stations installed as a series of cascades on rivers. In this article, we look at a remnant of the old policy and the current focus on smaller, local hydropower generation.
The local hydropower policy has roots in the 1960s when, according to North Korean media, Kim Jong Il instructed that small-scale hydropower stations be built to serve local communities. Kim dictated the policy during a visit to Jagang (Chagang) Province, and the region has continually been held up since then as an example for the country to follow. Today, the construction of smaller-scale hydropower stations is the main focus of North Korea's electric generation sector, and numerous projects are taking place across the country. Based on state media reporting, the power being generated is largely used in the region around each power station, helping to even out national power differences.
This push for local production has several potential advantages. It moves some of the burdens of electricity infrastructure development from the central government to the regions; in many cases, the local community reportedly even funds the new power stations. It also minimizes loss of electricity through the country's aging power transmission network and makes better use of smaller rivers that would be unsuitable for large-scale hydropower generation.
At the same time, there are some disadvantages to this kind of arrangement, such as the inability of power stations in one region to send energy across the country to other regions. However, as the whole of the country is power-starved, there is little surplus power to go around anyway.
Orangchon Power Station No. 3
While North Korea began moving away from large-scale hydropower projects with massive dams around a decade ago, one such project had been under construction for so long, it only opened in August 2022. The Orangchon Power Station No. 3 was first approved by Kim Il Sung in June 1981, and the project outlived him and Kim Jong Il.
The power station is one of five that make up the Orangchon Cascade in North Hamgyong Province in northeastern North Korea. Water is initially fed about seven kilometers from a lake to the new station. It exits into an artificial lake that serves a subsequent power station and from that one into a roughly 20-kilometer-long underground pipe that serves three additional stations.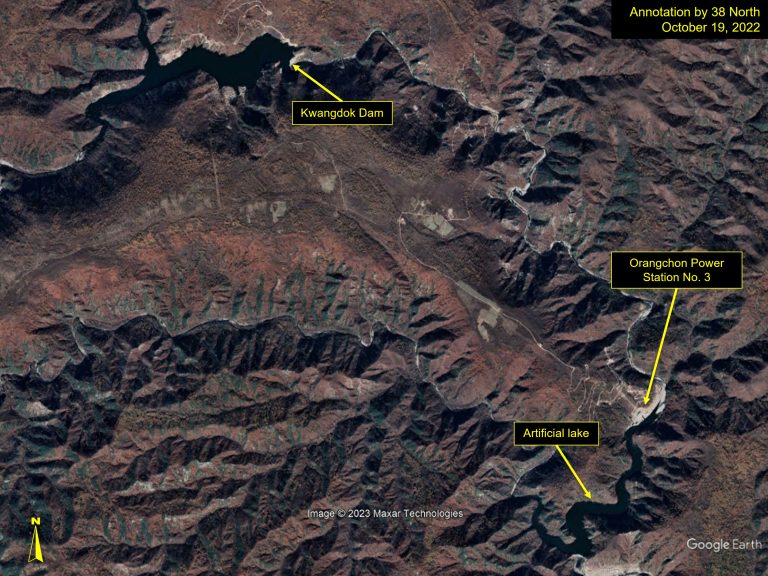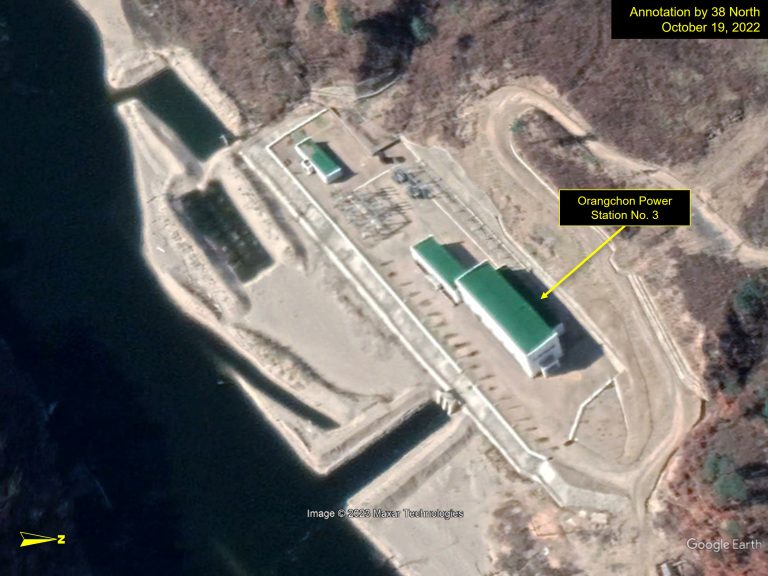 Collectively, the five power plants can generate 134 megawatts when at full capacity, which represents about 1.4 percent of North Korea's entire national electricity supply, according to estimates from the Nautilus Institute.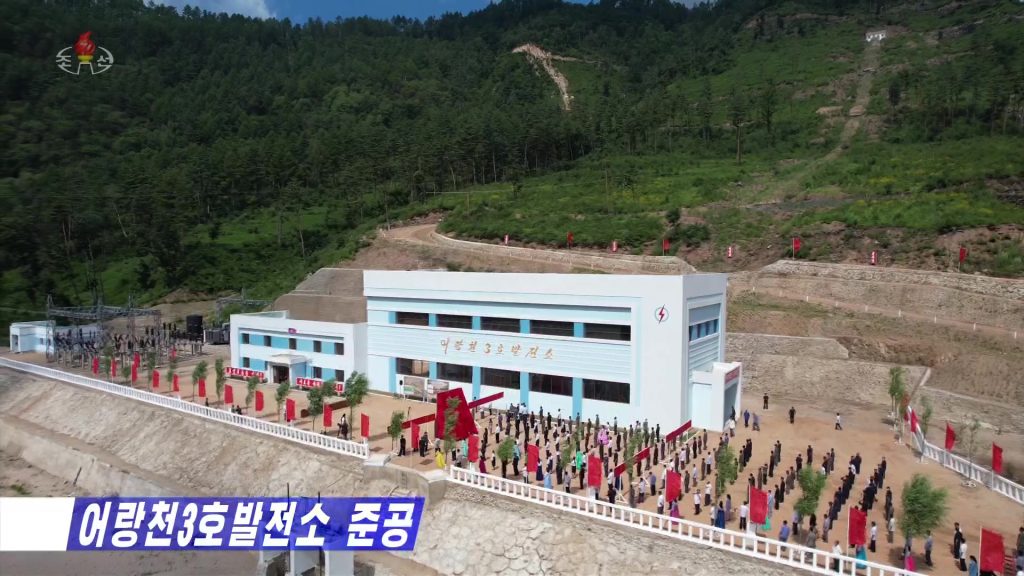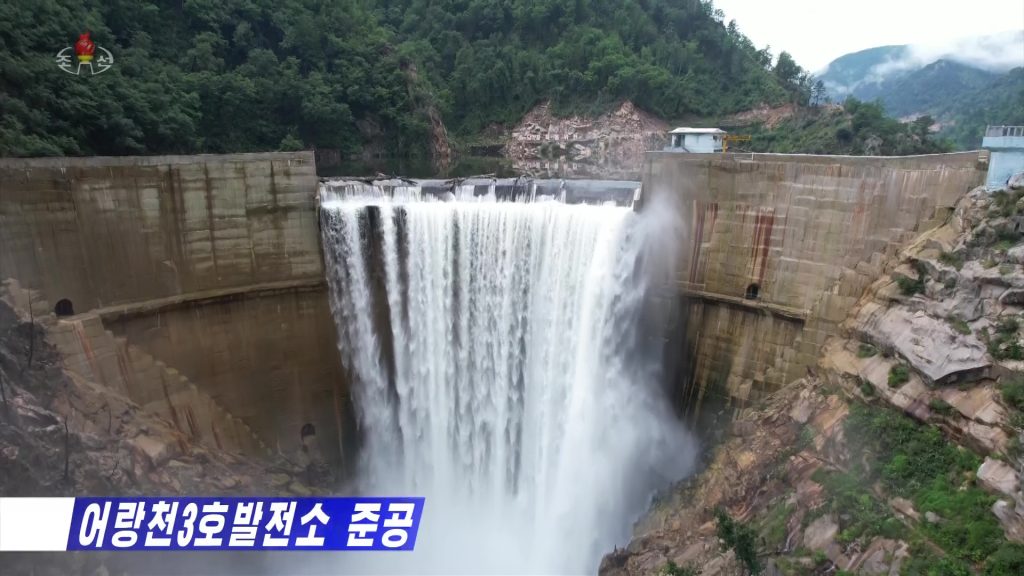 In a report from August 6, 2022, the Korean Central News Agency reported that officials almost gave up on Power Stations No. 3 and No. 4 ever being completed. It noted stations No. 1, No. 2 and No. 5 were completed but then, "the overall construction of the station was almost suspended due to various difficulties and obstacles."
A visit by Kim Jong Un in 2018 reportedly put the project back on track, but the problems likely did little to dissuade Kim that the country's new policy of smaller, local power stations was the right one.
Orangchon Power Station No. 3 was eventually declared complete and was inaugurated on August 4, 2022. Kim was notably absent from the opening ceremony for the four-decade-long project.
Local Hydropower: Jagang Province Power Projects
Kim Jong Il's instruction to develop small-scale hydropower in the 1960s was announced on a trip to Jangang Province, and the region has continually been cited in state media since then. The province, which borders China, is 98 percent mountainous, making it a good place for hydropower projects thanks to the numerous rivers that flow down through the terrain.
During the late 1990s, as North Korea experienced famine and economic collapse, the province built many minor hydropower stations, according to state media. It reported the stations power more than 300 local industrial factories, lighting 280,000 flats and heating service to several and cooperative farms are self-sufficient in the supply of electric power from the minor power stations they built by themselves," it said.
Whether or not that reporting was accurate, it is certainly not true now. Escapees from border communities in Jagang and other northern provinces speak of electricity being supplied only on a handful of days a year—usually national holidays.
But the focus on small-scale hydropower continues.
Local Hydropower: Hungju Youth Power Station Cascade
A prominent example is the Hungju Youth Power Station Cascade, which is spread along 25 kilometers of the Jangja River that flows through the town of Kanggye. The cascade demonstrates the use of small-scale hydropower on smaller rivers and also highlights a major issue that hampers electricity supply: the slow pace of construction.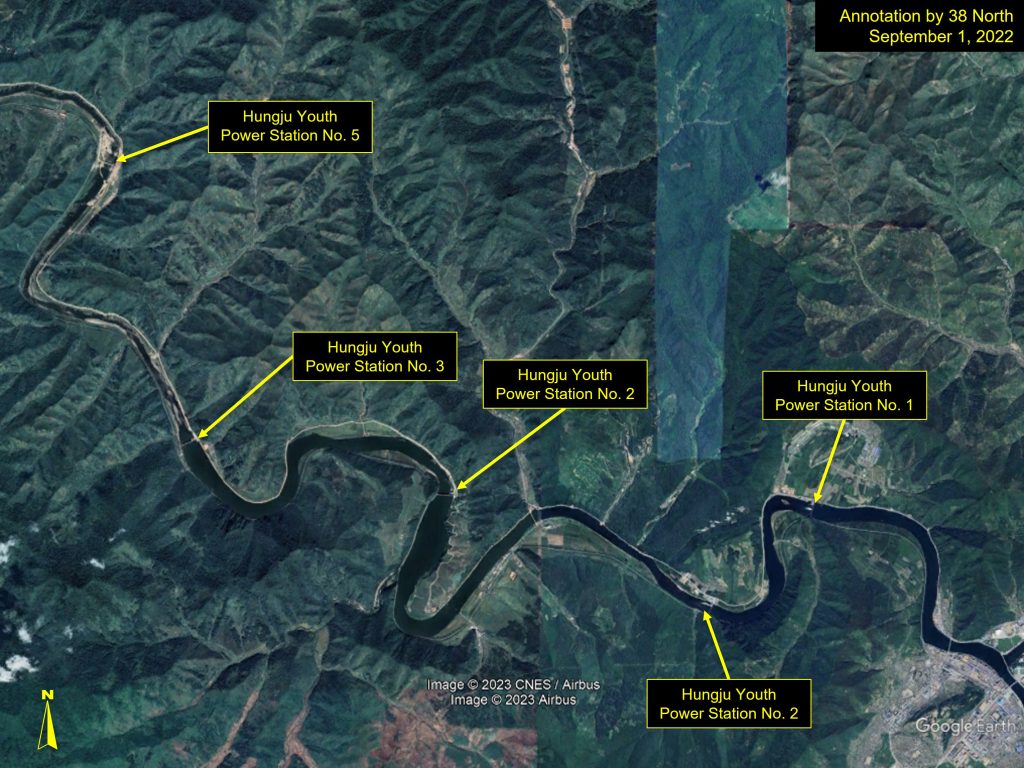 The first power station in the system, Hungju Youth Power Station No. 1, dates back to the late 1990s, and construction of the second, Hungju Youth Power Station No. 2, in the early 2000s.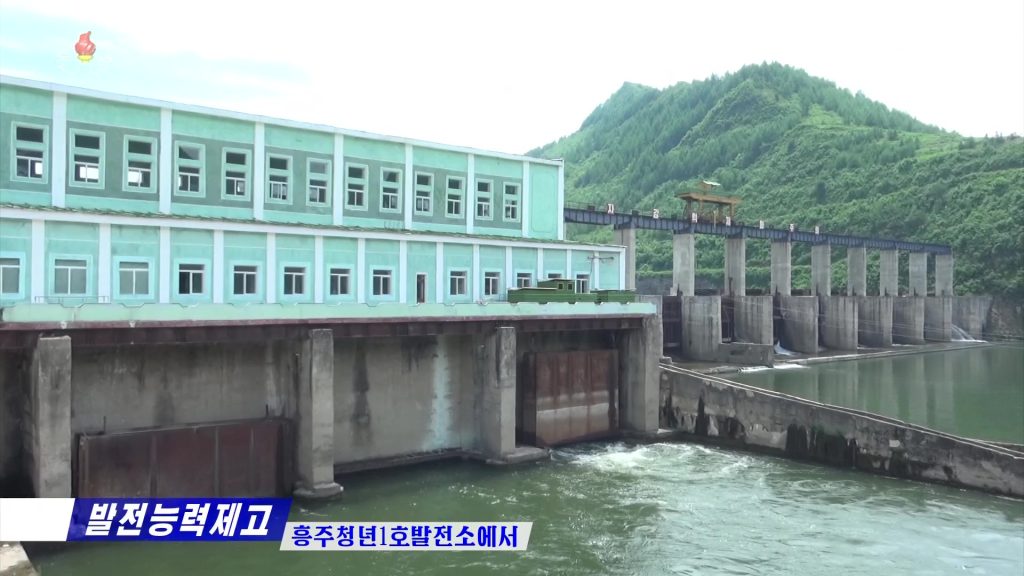 It was more than a decade later that a third station went into operation, and then the fourth station in the cascade was inaugurated in October 2020.
Construction of the fifth station started in 2019. State media reported in mid-2022 that it was entering the final stages, but it is yet to be declared open.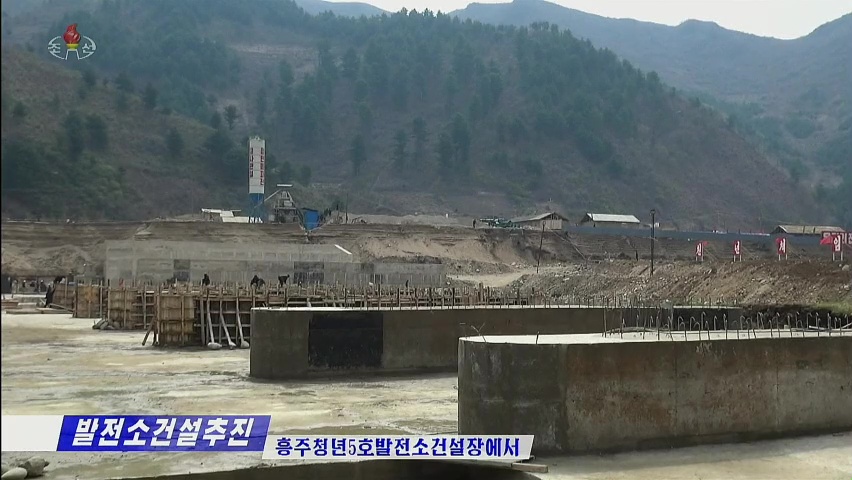 Local Power: Kumyagang Power Station No. 2
Kim Jong Un has shown little enthusiasm for visiting power stations since he took over from his father in late 2011. When the aforementioned Orangchon Power Station No. 3 was opened after a mammoth 40-year project, he was not at the opening ceremony.
Since 2011, state media has only reported him visiting four power station projects since coming to power, making those visits notable. (Dates listed are those on which reports were published.)
The most recent of these visits was to Kumyagang Power Station No. 2, a local hydropower project in South Hamgyong Province.
It sits approximately five kilometers downstream from the larger Kumyagang Army-People Power Station, which is fed from a dammed lake. The No. 2 station feeds from the water that flows through the dam and the larger station, and this arrangement, according to North Korean media, means it "can operate a generator even in the dry season by using the water from the army-people power station and mountain streams."
The station was constructed by the local county, and energy produced is supplied to factories and houses in and around the nearby Kumya township, the report said.
Construction began in 2018, and Kim's visit came on May 4, 2019, while it was approaching completion. Kim was apparently impressed with the entire project. State media shows images of him smiling and quoted him saying it was "admirable" that the local county built the power station on its own following the party policy of building medium and small hydropower stations.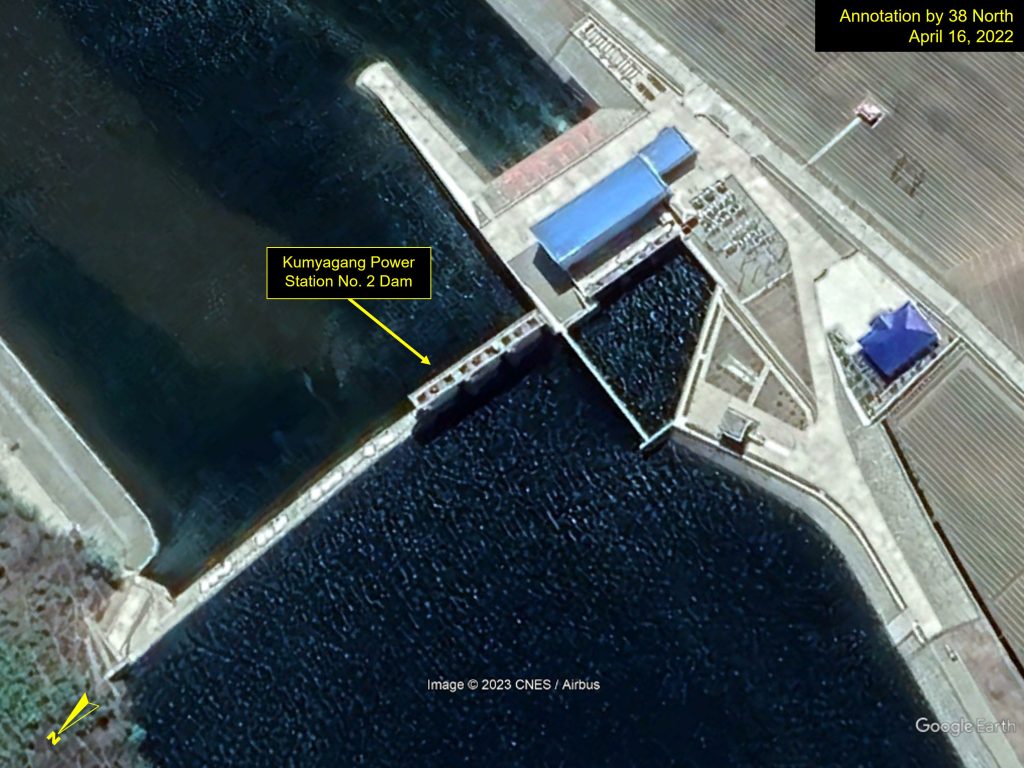 At the time of Kim's visit, much of the power station was complete, but the large turbines used to generate electricity were absent. In response to seeing this, Kim "promised to send generator and transformers without fail," state media reported.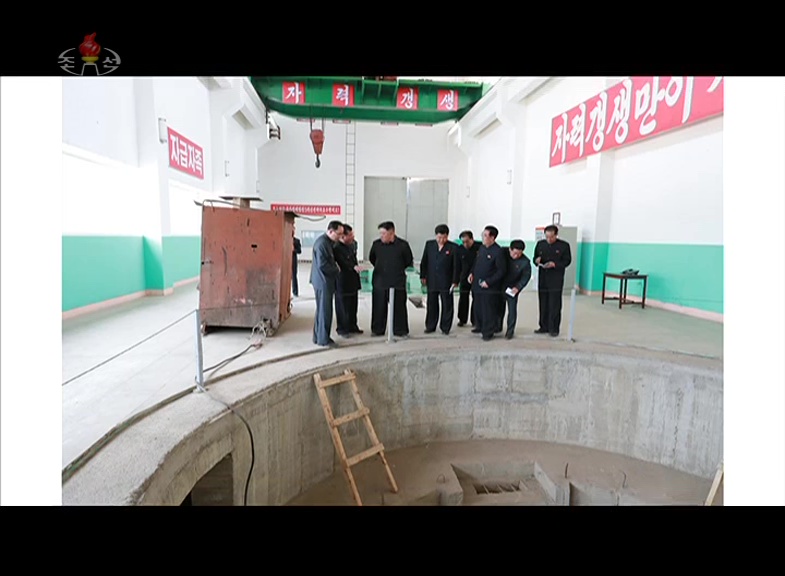 It opened 18 months later, on October 30, 2020, and was lauded as "a model of the minor hydropower stations" by state media. No doubt this was in part due to Kim's visit to the facility during its construction and the state's continued push to build local power generation facilities.
Coming Next
In the next installment, we will examine North Korea's policies and use of wind and wave power as it seeks to widen its use of renewable energy resources.