MAR Kim Yong Chun (1936-2018)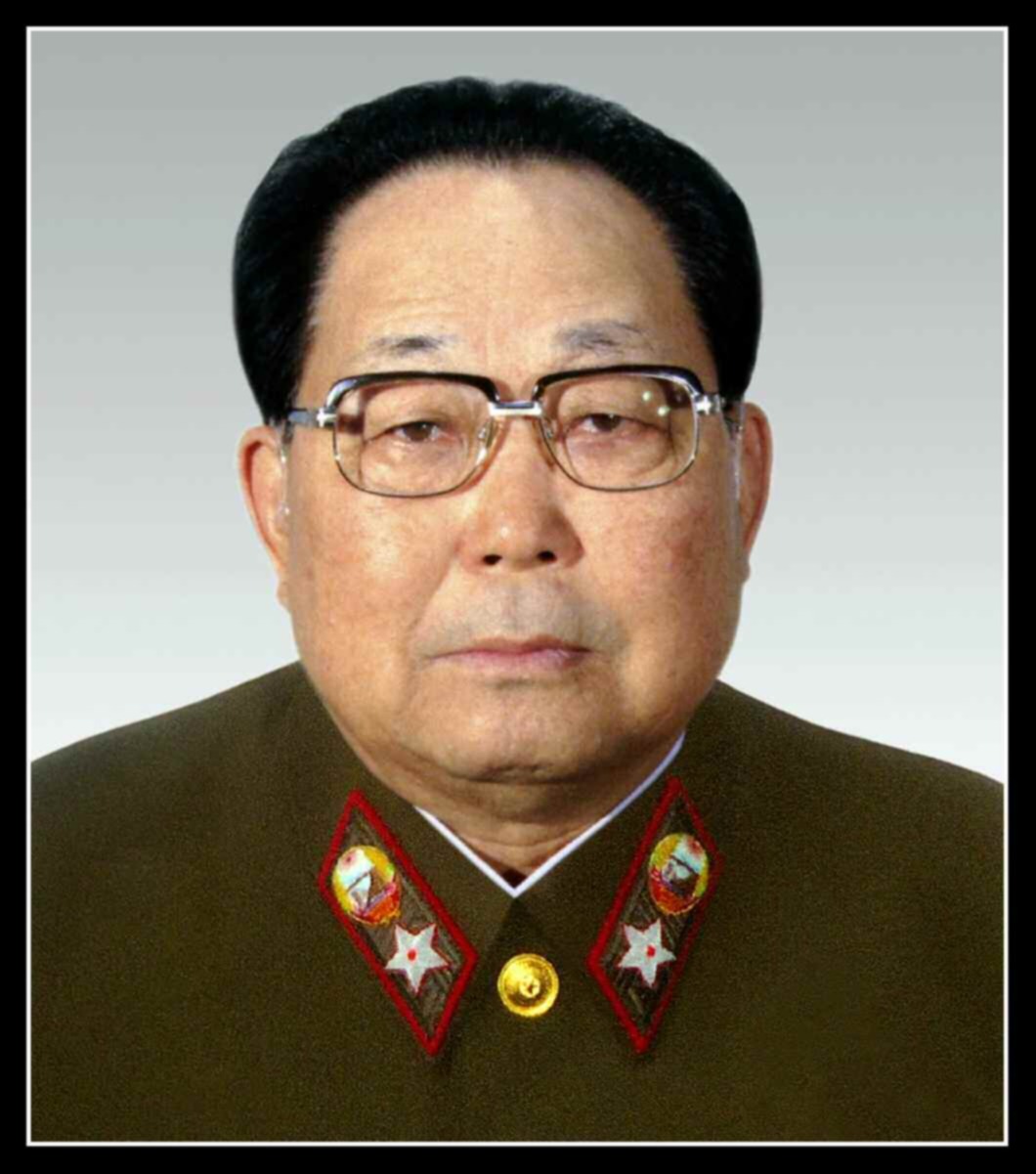 Marshal Kim Yong Chun (Kim Yo'ng-ch'un), a semi-retired member of the core leadership and a leading member of the Korean People's Army (KPA) high command for over two decades, died at the age of 82 in Pyongyang on August 16 (Thursday) from a massive heart attack.  Marshal Kim was a major public figure in DPRK politics and in the country's national security community and had close personal ties to late DPRK leader Kim Jong Il (Kim Cho'ng-il).  He was one of the seven senior DPRK officials who ceremonially accompanied KJI's hearse in December 2011.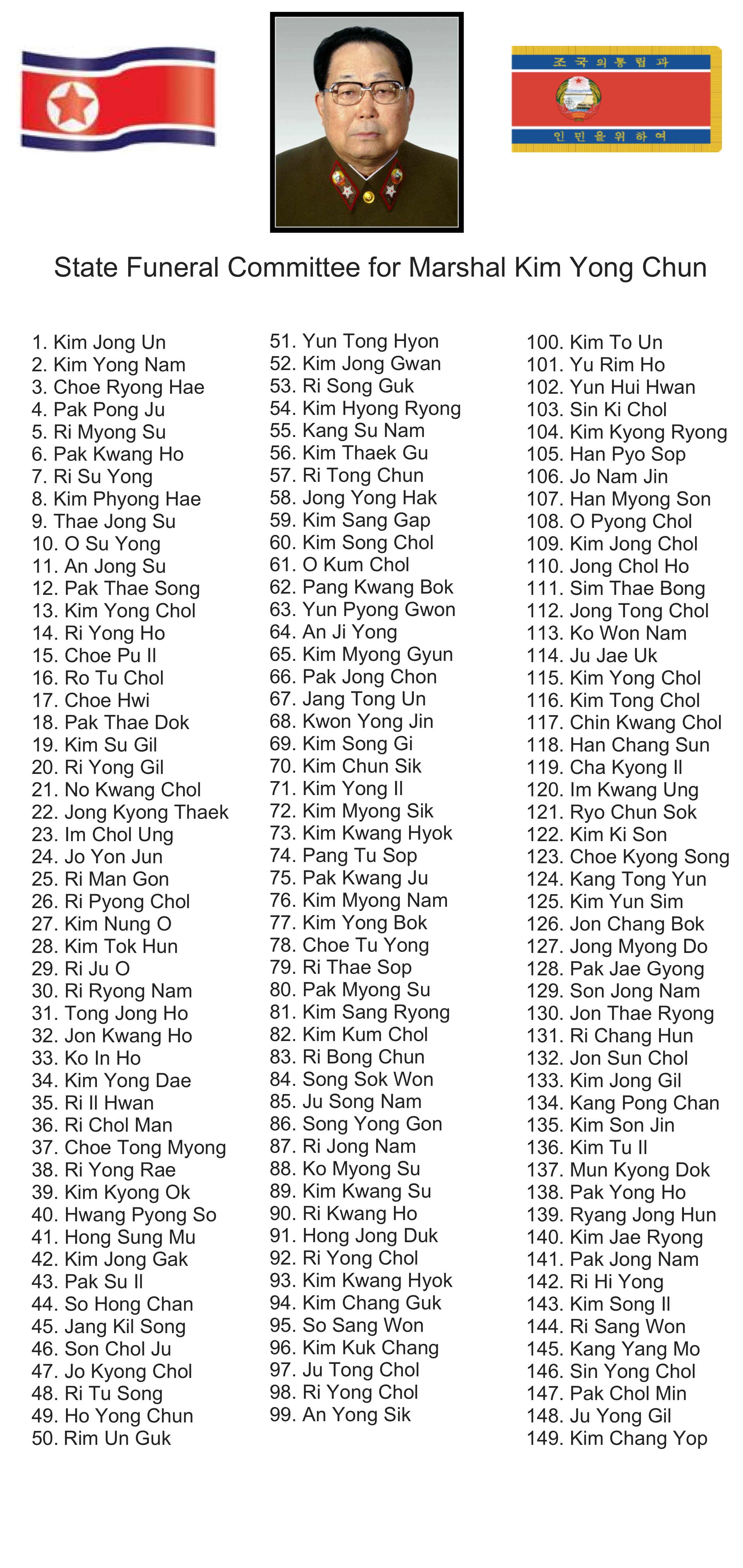 Kim Yong Chun spent most of his career as commanding officer of KPA ground units.  During the 1960s he was a company, brigade and battalion commander before being appointed a department deputy director of a KPA Ground Corps unit.  During the early 1970s his career was put on a fast track for senior command positions.  In 1979 he was accompanied a Vice Chief of the KPA General Staff Department, serving under then Chief of the GSD Gen. O Kuk Ryol.  Gen. O and Marshal Kim developed close political and social ties during this time and Marshal Kim was a leading member of Gen O's influential patronage network in the KPA.
Kim was elected an alternate (candidate) member of the Workers' Party of Korea (WPK) Central Committee during the 6th Party Congress in October 1980.  In 1986, Marshal Kim was appointed Director of the KPA General Staff Operations Bureau, one of the top military command positions in the KPA.  He was also upgraded to full membership on the WPK Central Committee and was elected to his first term of office as a deputy to the Supreme People's Assembly (SPA).  He held his SPA seat at the time of his death.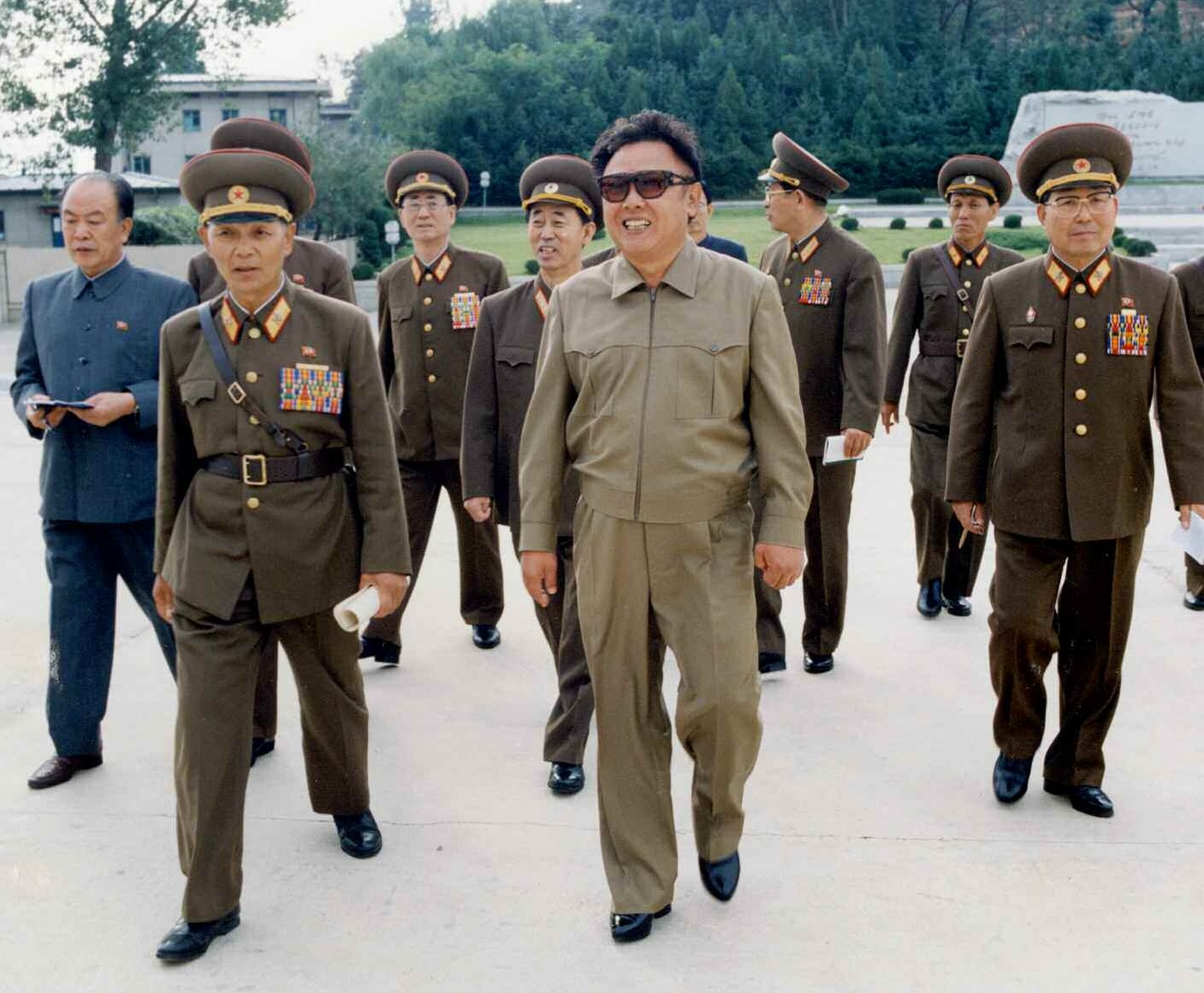 During the late 1980s, Gen. O Kuk Ryol, Kim Yong Chun and some of their contemporaries in the KPA high command such as the late Gen. Kim Tu Nam, the late Gen. Kim Myong Guk and the late VMar Jang Song U, were involved in numerous political and policy conflicts with the KPA's "old guard" leadership, particularly former Minister of the People's Armed Forces and Director of the KPA General Political Bureau Marshal O Jin U.  Kim Jong Il sided with O Jin U.  As a result Kim Yong Chun, among others, was sent away for revolutionization and removed from office.
In the early 1990s, Kim Yong Chun quietly returned to the KPA high command as Director of the KPA General Logistics Mobilization Bureau.  In 1994, he was appointed commander of the VI Army Corps, stationed in North Hamgyo'ng Province.  After he assumed command, the jilted lover of a command staff member of the VI Corps informed authorities of malfeasance in the unit, as well as a plot among VI Corps officers to assassinate Kim Jong Il and other senior DPRK leaders.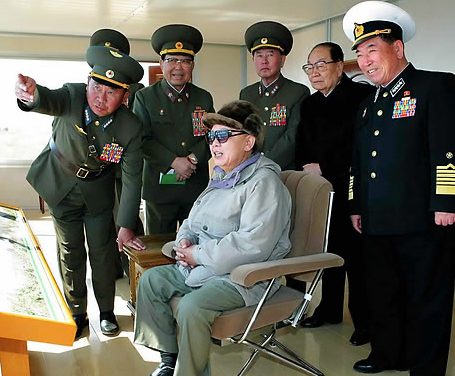 Kim Yong Chun then oversaw an investigation into the unit.  It resulted in the command staff being executed, a number of officers executed or incarcerated, and the VI Corps was formally disbanded.  Accounts differ about the methods of execution that Marshal Kim employed, but they were particularly harsh.  The WPK Central Committee's official obituary disseminated in state media alludes to the "VI Corps Incident" as Kim Yong Chun having "made a distinguished contribution to defending leader Kim Jong Il unto death and establishing the Party's unified leadership system across the army."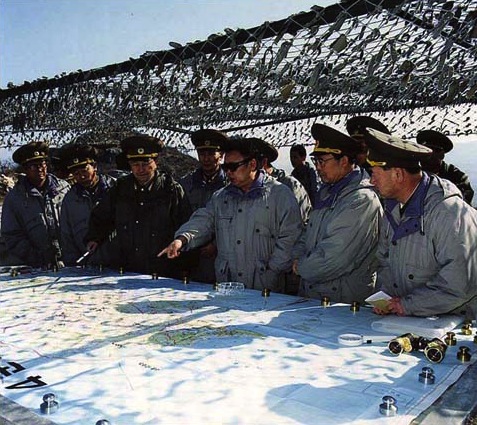 He was appointed Chief of the KPA General Staff in October 1995 and a member of the WPK Central Military Commission.  He was one of the longest officeholders of this position, serving until March 2007.  At that time Kim was appointed Vice Chairman of the National Defense Commission, the DPRK's former supreme power and policymaking organization (since replaced by the State Affairs Commission).  His NDC Vice Chairman's position merely formalized his role as of Kim Jong Il's closest aides and a major player in the DPRK's national security community.  Kim Yong Chun (along with his mentor and friend Gen. O Kuk Ryol) was a leading and influential advocate for the development and production of WMDs and advancing the DPRK's ballistic missile programs.
In February 2009, Kim Yong Chun was part of the largest personnel shake-up in the history of the KPA.  He was appointed Minister of the People's Armed Forces (the DPRK's equivalent of a defense minister), as part of a personnel shuffle in which over six KPA High and Corps Command positions changed hands.  In 2010, Kim was elected a member of the WPK Political Bureau and held that position (along with his CMC membership) until 2014.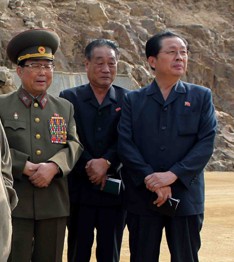 Following Kim Jong Un's assumption of power, Kim Yong Chun was replaced as defense minister.  At the 4th Party Conference in April 2012, he was appointed WPK Civil Defense Department Director, a position which he held until 2014.  He entered semi-retirement in 2014, vacating his NDC Vice Chairman's position and the leadership of the WPK Civil Defense Department.  He took on the position of senior adviser of the Ministry of the People's Armed Forces.  He remained a member of the WPK Political Bureau and the WPK Central Military Commission until 2016, before the convocation of the 7th Party Congress.
According to his official obituary:
Kim Yong Chun was a revolutionary soldier faithful to President Kim Il Sung (Kim Il-so'ng) and leader Kim Jong Il (Kim Cho'ng-il), a close revolutionary comrade-in-arms of the respected Supreme Leader Kim Jong Un (Kim Cho'ng-u'n) and a reliable elder revolutionary who made great contributions to the strengthening of the revolutionary armed forces. Although he passed away, his exploits before the party, the revolution, the country and the people will shine long in the revolutionary history, the history of building the revolutionary armed forces of the WPK.
There are differing accounts about Kim Yong Chun's personality.  The phrase "hard ass" would be a decent catch-all to describe how some subordinates viewed him.  Kim could also be, in social situations, highly gregarious and witty.  When he was active in DPRK public life, his health was the subject of several unfounded rumors.  These rumors were belied by the fact Kim Yong Chun was routinely observed participating in sports and activities with KPA personnel.  He participated in tug-of-war competitions when visiting KPA units and he was a regular participant in dance parties, on DPRK national holidays.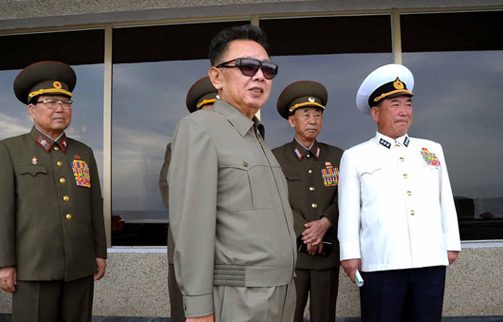 Kim Yong Chun was zealously loyal to Kim Jong Il and Gen. O Kuk Ryol.  When he and Gen. O fell out of favor in the late 1980s, Kim refused to speak against Gen. O and communicated his willingness to be put on prison or tortured rather than say anything against O Kuk Ryol.  At a WPK Central Committee meeting in the early 1990s, Marshal Kim made Kim Jong Il visibly uncomfortable when he loudly and colorfully threatened the lives of senior DPRK Cabinet officials.  Having received medical treatment, Kim Yong Chun delivered a spoken testimonial to KJI's generosity in arranging treatment at a foreign hospital; part of the written testimonial that Marshal Kim submitted was inscribed in his own blood.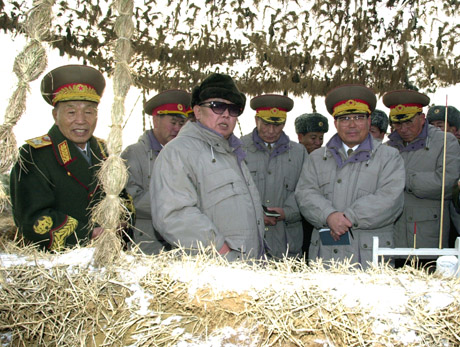 Kim was part of the program of close aide parties and elite banquets given by Kim Jong Il.  He formed very close personal ties to KJI through his participation at these events.  Along with the late Gen. Kim Myong Guk and the late VMar Jang Song U, Marshal Kim was part of a select group of senior DPRK officials who went on hunting excursions with KJI and considered so loyal they were permitted to hold loaded guns in close proximity to the late Suryo'ng.  KJI also kept Marshal Kim close during the various "unofficial" visits abroad, both during travel and at official events.
Kim Yong Chun attended Mangyo'ngdae Revolutionary School, the Kang Ko'n Military Officers' Academy and Kim Il Sung Military University.  Effective promotions include General (taejang) in April 1992, Vice Marshal in October 1995 and he received the honorific KPA Marshal in 2016.  Kim Yong Chun was born in 1936 in Yanggang Province.  He was married.  One of his sons is a KPA officer and his daughter is married to a leading trade corporation executive.
View Original Article