KPA Promotions Issued for Foundation Day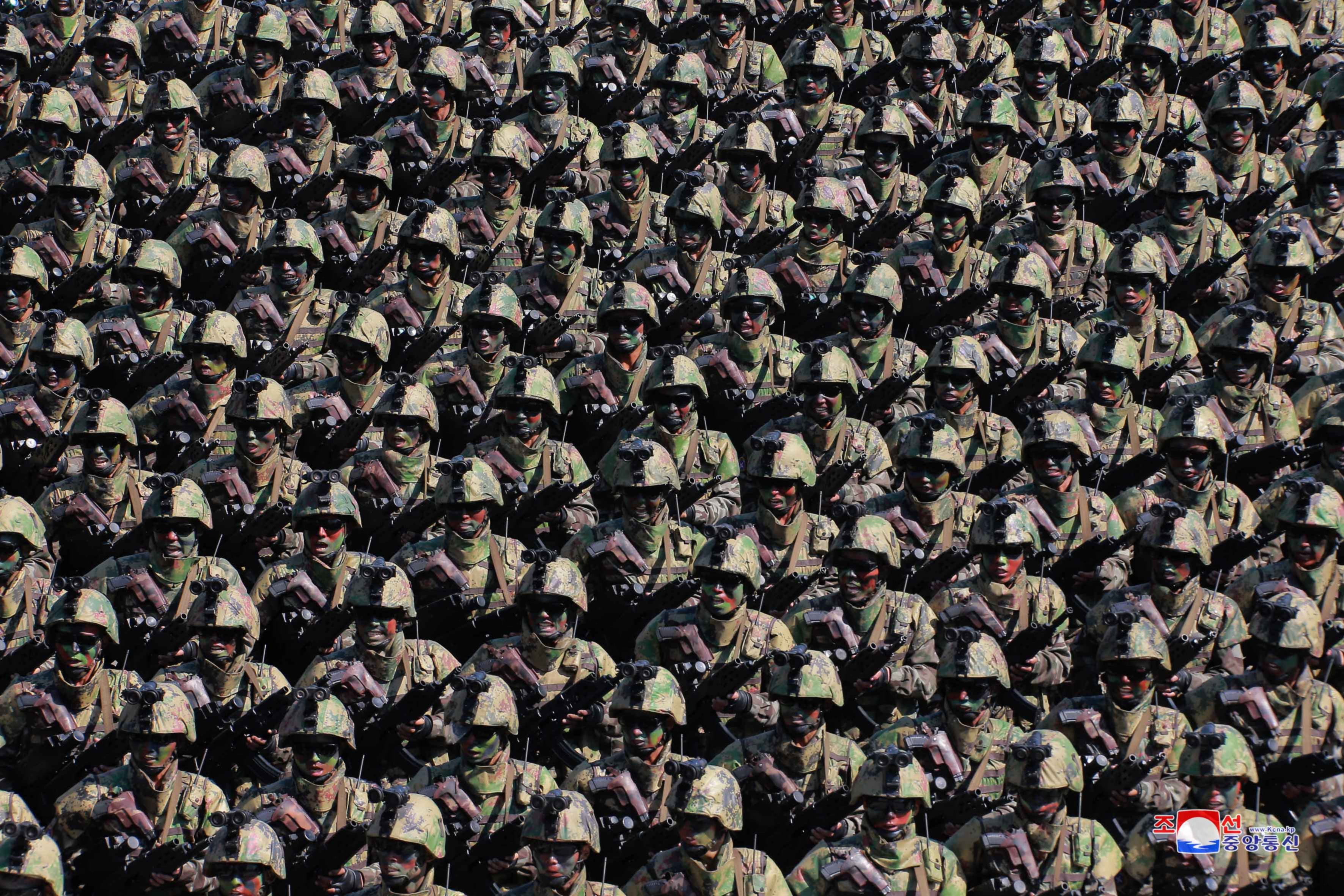 On September 8 (Saturday), Kim Jong Un (Kim Cho'ng-u'n) issued Workers' Party of Korea [WPK] Central Military Commission [CMC] Order #005 "raising the military titles of commanding members of the People's Army" on the "occasion of the 70th anniversary of the Founding of the Democratic People's Republic of Korea [DPRK]."  This was a rare promotions order issued via the CMC and in Jong Un's capacity as CMC Chairman.
Promotions orders for command personnel are usually issued by the Suryo'ng in his capacity as head of the Party (as Chairman, 1st Secretary or General-Secretary) or Korean People's Army [KPA] Supreme Commander, with power organization appointments (as head of the State Affairs Commission/National Defense Commission or CMC Chairman) being few and far between.  Promotions orders on Foundation Day in the past have sometimes gone through these latter, alternate channels.
And yet, it suggests expansion of the CMC's function in the DPRK political culture (part of the oft-repeated business about expanding Party control over the KPA, yadda, yadda, yadda).  We will have a more detailed and in-depth examination of this matter in a few days.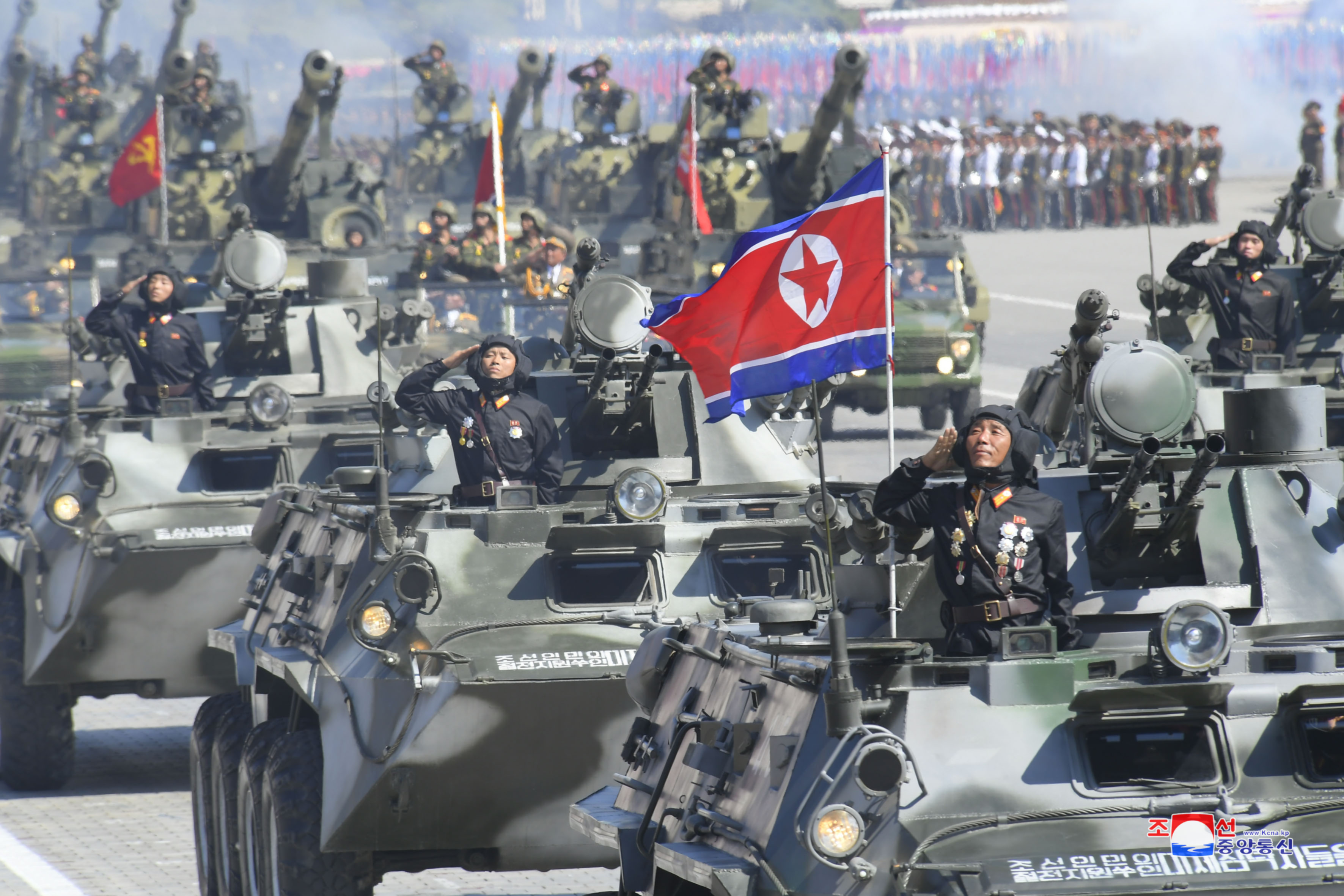 Promoted to Army Lieutenant General (Jung-jang) were:
Ri Mun Chol (Ri Mun-ch'o'l), Ri Yong Chol (Ri Yo'ng-ch'o'l), Pak Yong Ung (Pak Yong-ung), Cha Tong Gil (Ch'a Tong-kil) and Kim Rak Chun (Kim Rak-chun)
Promoted to Rear Admiral [RAdm; {So-jang} equivalent to Major-General] were:
Kim Tok Sam (Kim To'k-sam), Chin Chol Su (Chin Ch'o'l-su), Nam Chon Hak (Nam Ch'o'n-hak) and Pae Un Chol (Pae U'n-ch'o'l)
Promoted to Army Major General (So-jang) were:
Kim Song Gi (Kim So'ng-ki), Ju Sang Rae (Chu Sang-rae), Ri Jae Song (Ri Ch'ae-so'ng), Ri Gil Sam (Ri Kil-sam), Paek Myong Chol (Paek Myo'ng-ch'o'l), Kim Tong Phil (Kim Tong-p'il), Kil Song Ung (Kil So'ng-ung), Ha Kyong Chun (Ha Kyo'ng-chun), Sin Tong Chan (Sin Tong-ch'an), Kim Chol Hi (Kim Ch'o'l-hi), Ri Jong Chol (Ri Cho'ng-ch'o'l), Han Yong Su (Han Yong-su), Ri Myong Chin (Ri Myo'ng-chin), An Chun Ho (An Chun-ho), Ri Yong Nam (Ri Yo'ng-nam), Pak Yong Il (Pak Yo'ng-il), Ju Myong Chol (Chu Myo'ng-ch'o'l), Choe Pong Sop (Ch'oe Pong-so'p), Kim Yong Son (Kim Yo'ng-so'n), Kye Kyong Chol (Kye Kyo'ng-ch'o'l), Jong Kwang Chol (Cho'ng Kwang-ch'o'l), Kang Yong Chol (Kang Yo'ng-ch'o'l), Ryu Hyon Pok (Ryu Hyo'n-pok), Jang Kyong Hak (Jang Kyo'ng-hak), Jon Myong Guk (Cho'n Myo'ng-kuk), Kim Un Kwang (Kim U'n-kwang), Kim Myong Son (Kim Myo'ng-so'n), Choe Yong Yop (Ch'oe Yo'ng-yo'p), Tong Kum Ok (Tong Ku'm-ok) and Mun In Chol (Mun In-ch'o'l)
View Original Article