Parade and Demonstration Held to Mark DPRK's Birthday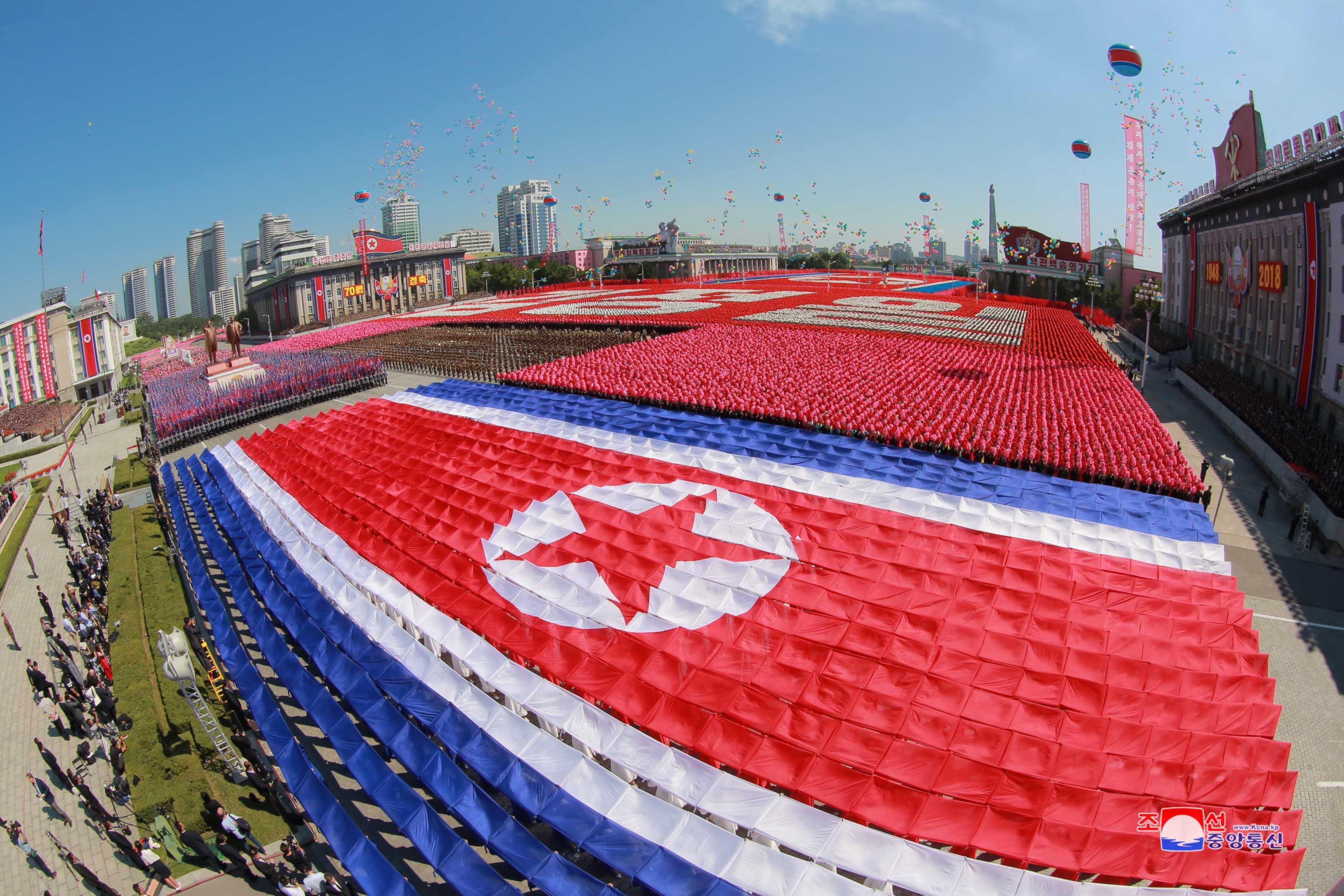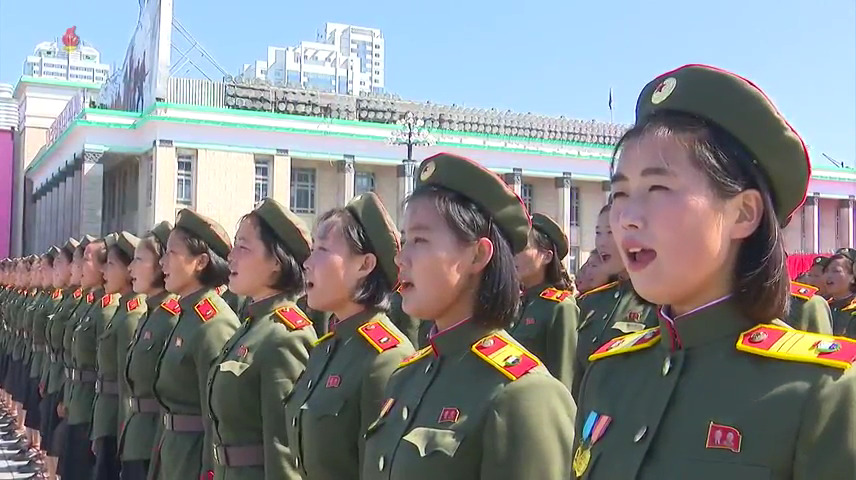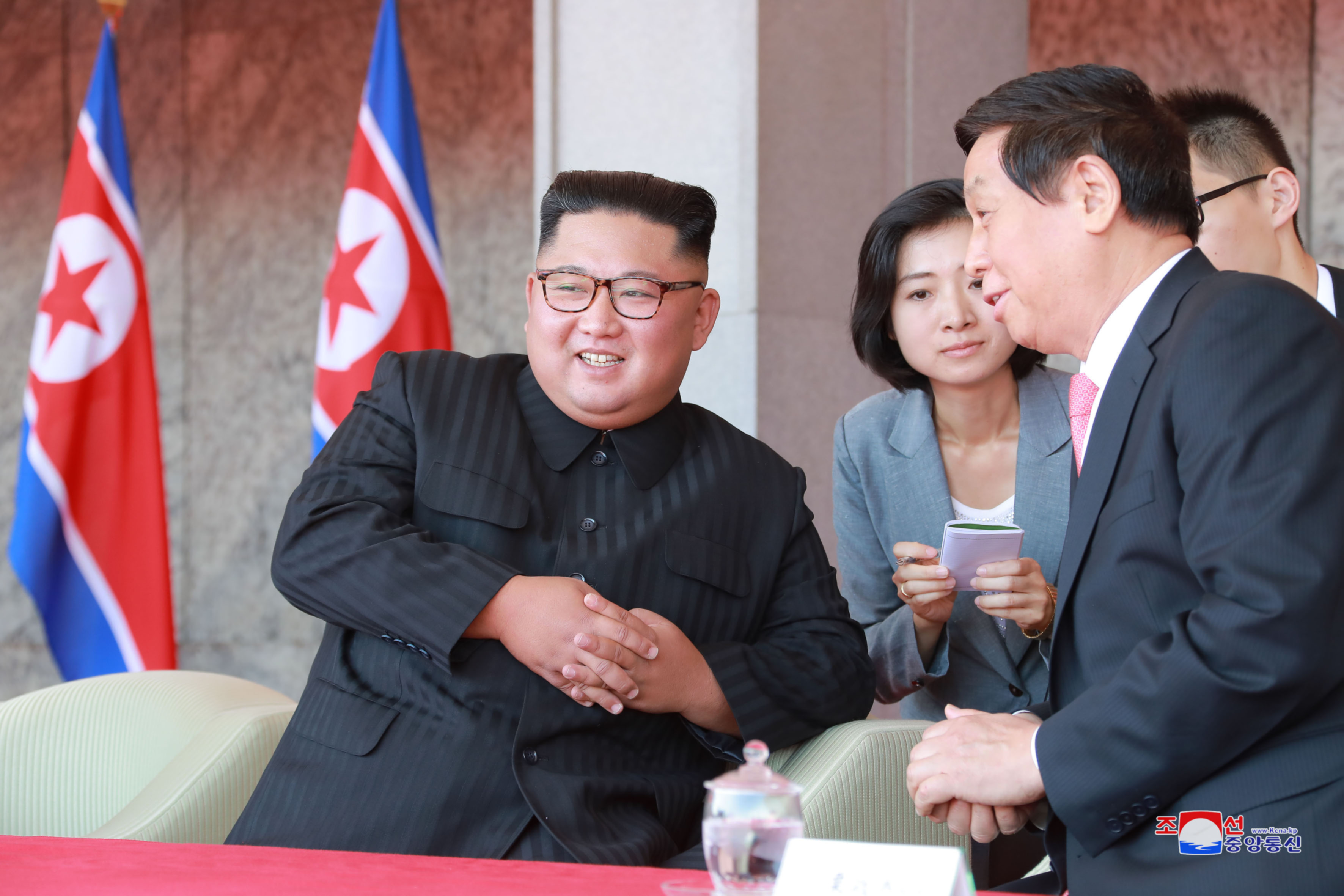 KJU's last observed appearance was his visit to Ku'msusan on September 9
A military parade and procession was held in central Pyongyang on September 9, 2018 to commemorate the 70th anniversary of the foundation of the Democratic People's Republic of Korea [DPRK].  Kim Jong Un (Kim Cho'ng-u'n) along with members and alternate (candidate) members of the Workers' Party of Korea [WPK] Political Bureau took the platform on the reviewing stand overlooking Kim Il Sung (Kim Il-so'ng) Square.  They were joined by representatives of overseas Korean delegations and foreign leadership VIPs including Li Zhanshu.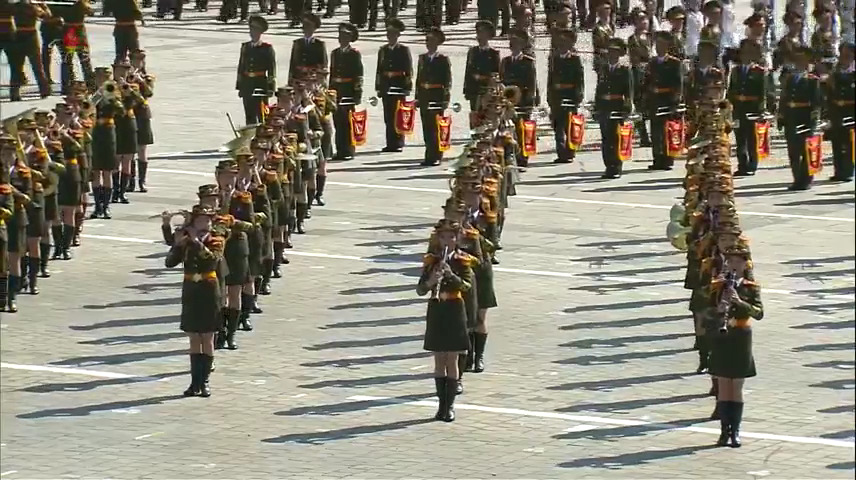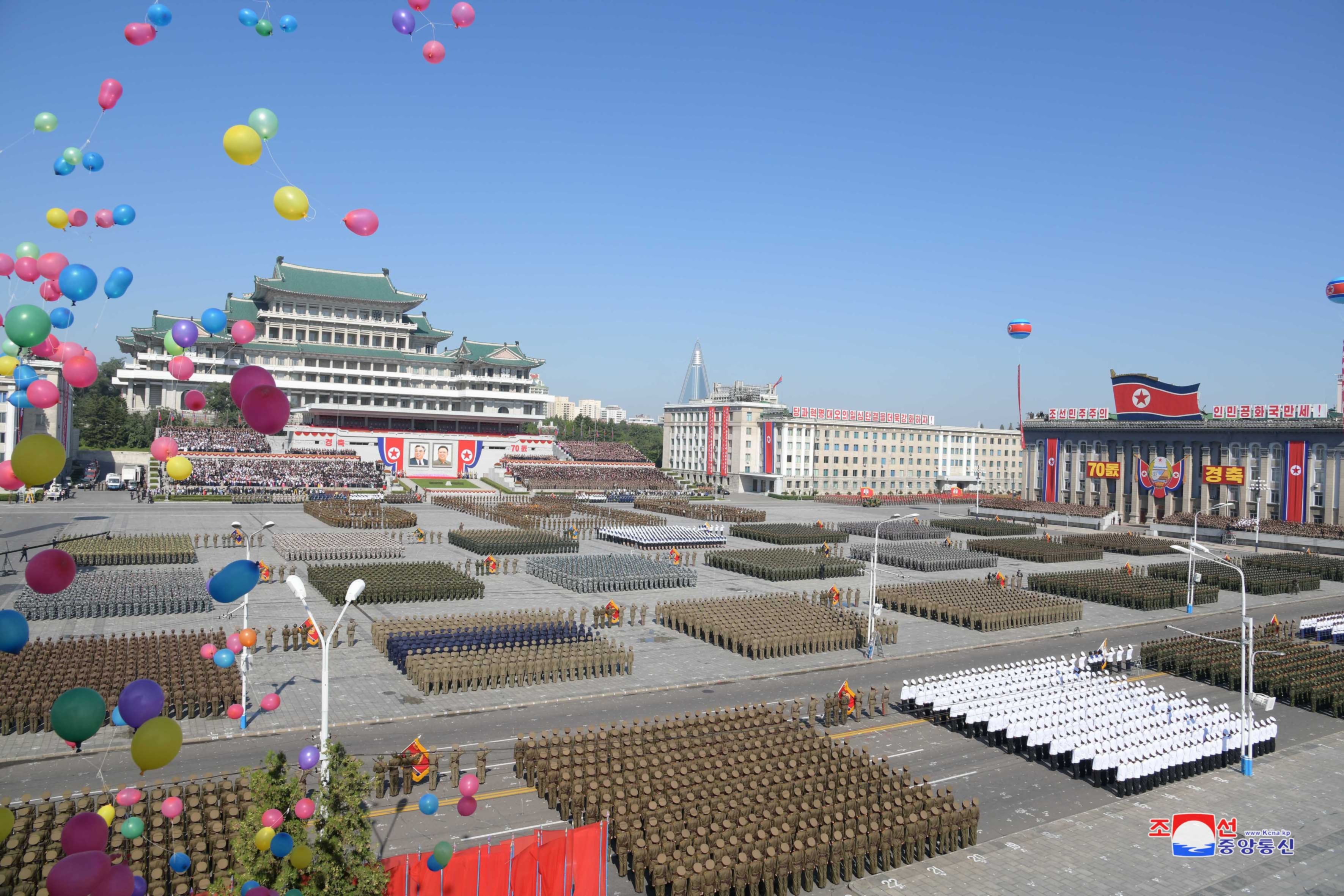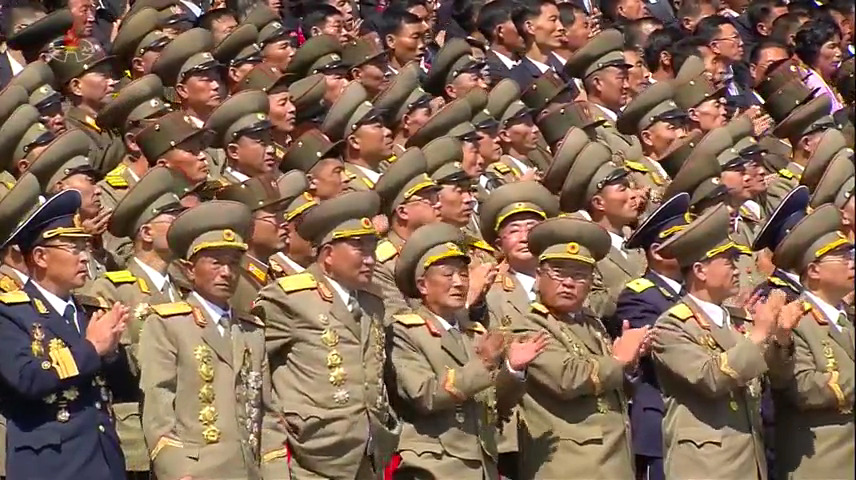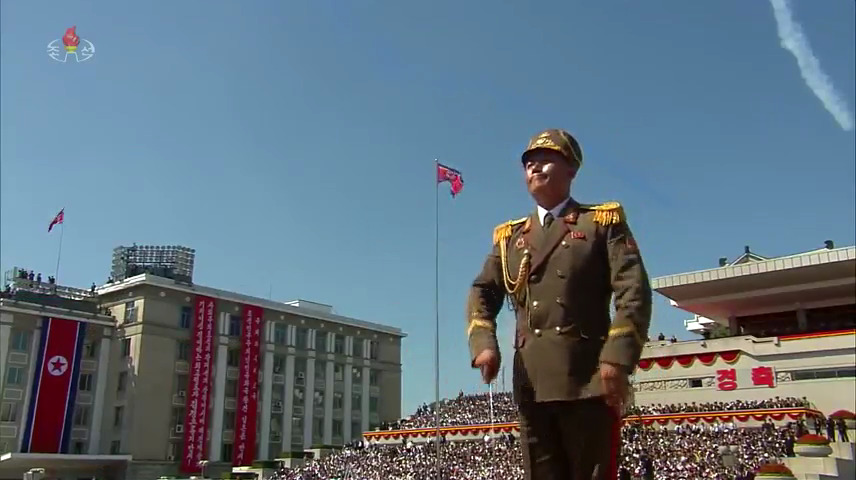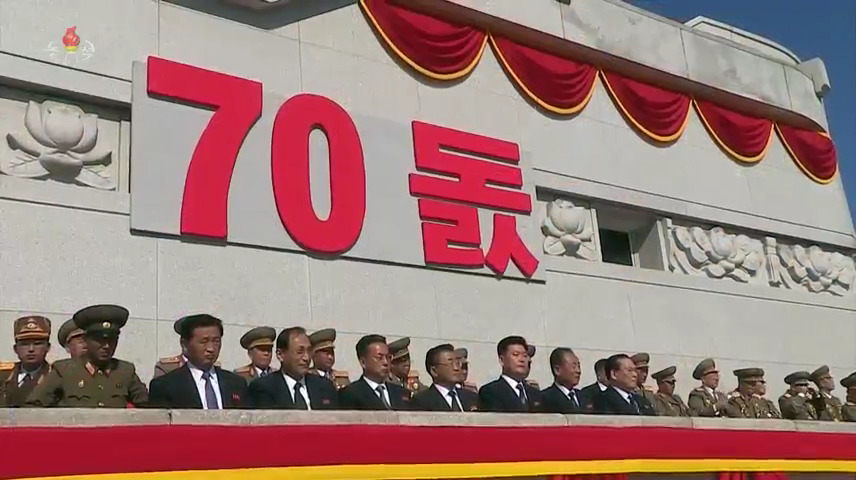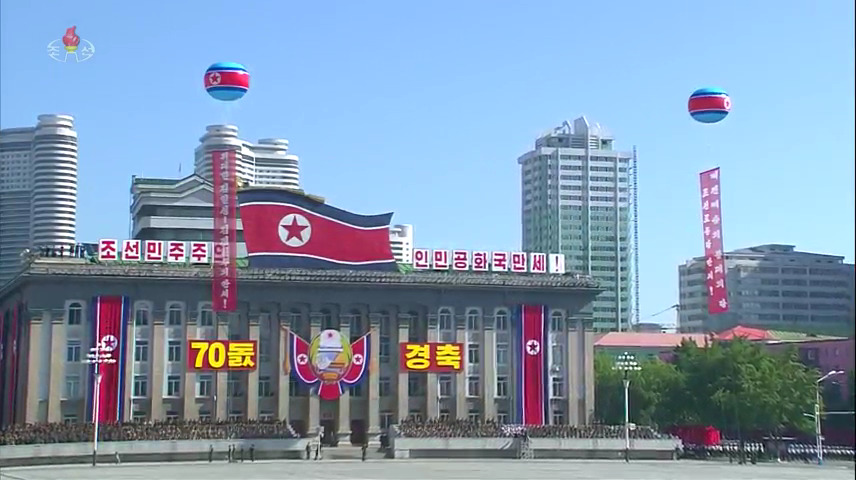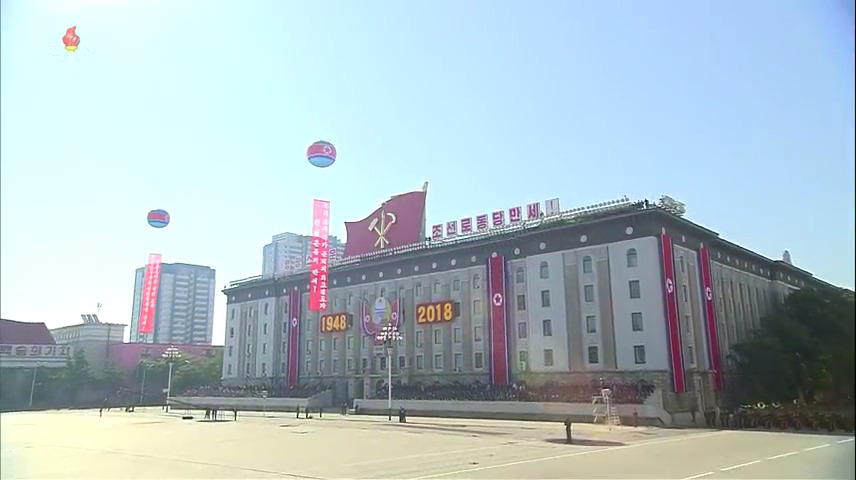 The grandstand and reserved seats were taken by leading officials of the WPK Central Committee, the Korean People's Army [KPA], the Korean People's Internal Security Forces [KPISF] and the DPRK Government.  Also in attendance were various foreign delegations, members of the international media and Pyongyangites.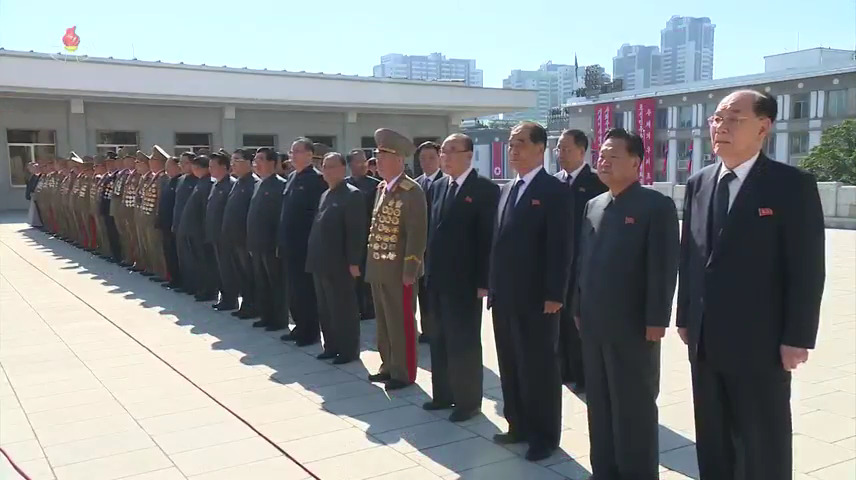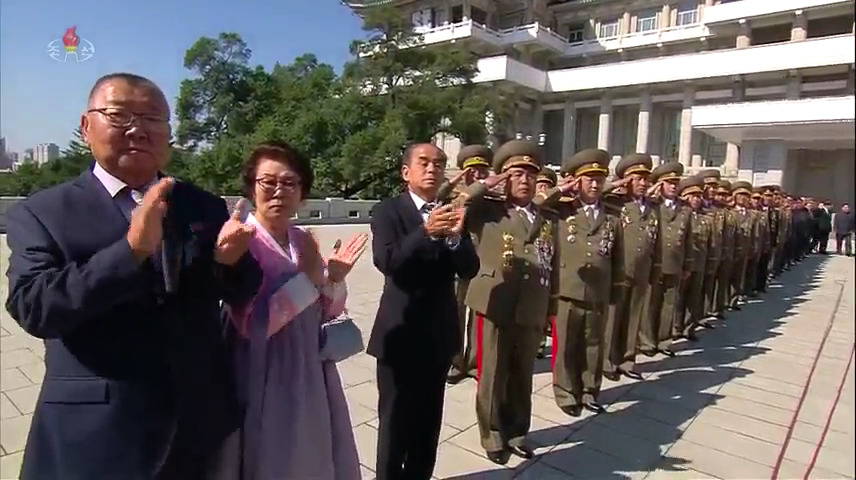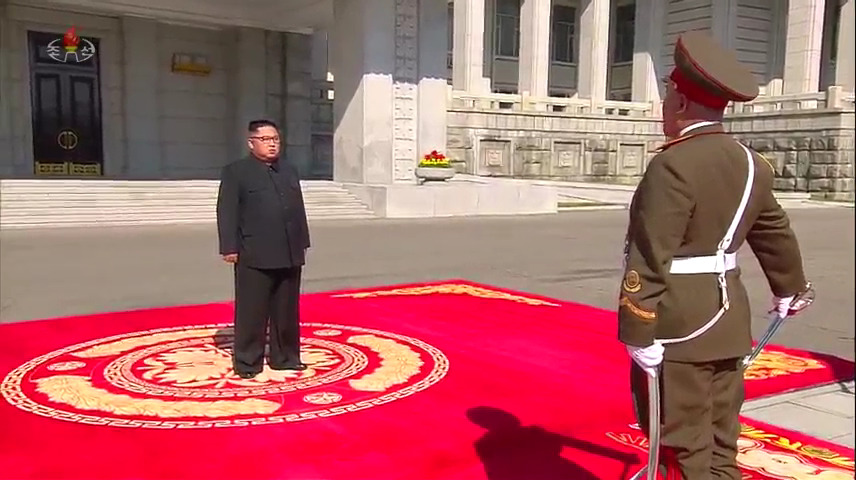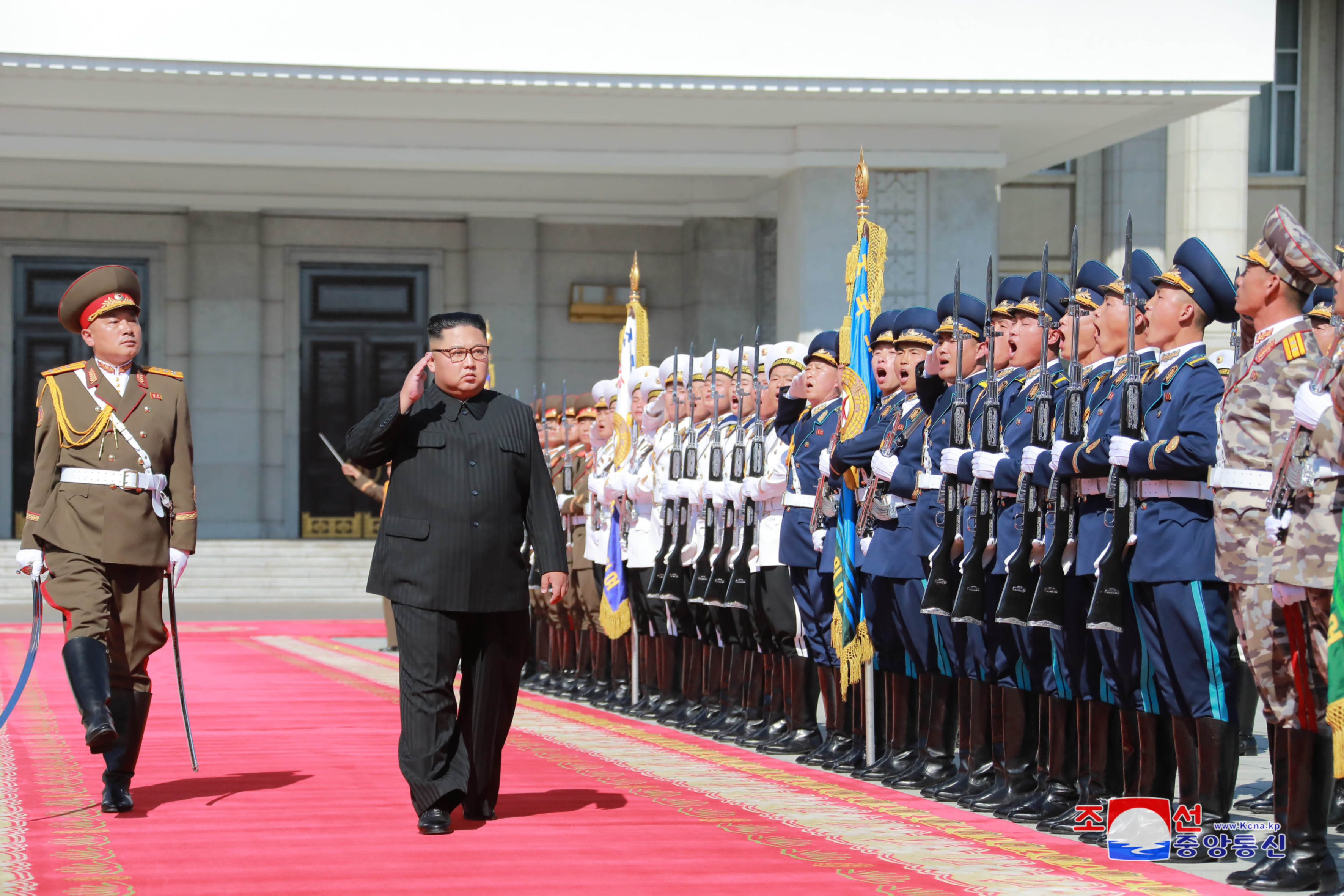 Prior to stepping out onto the reviewing stand, Kim Jong Un reviewed a KPA honor guard then led senior DPRK officials onto the reviewing stand.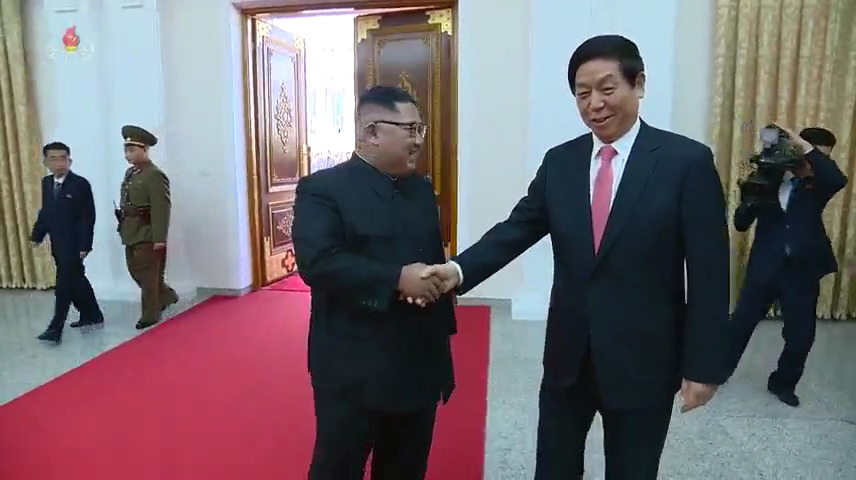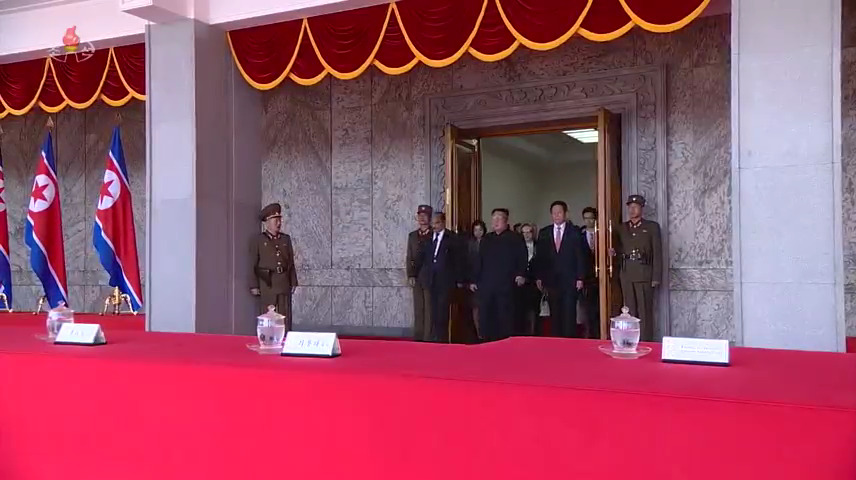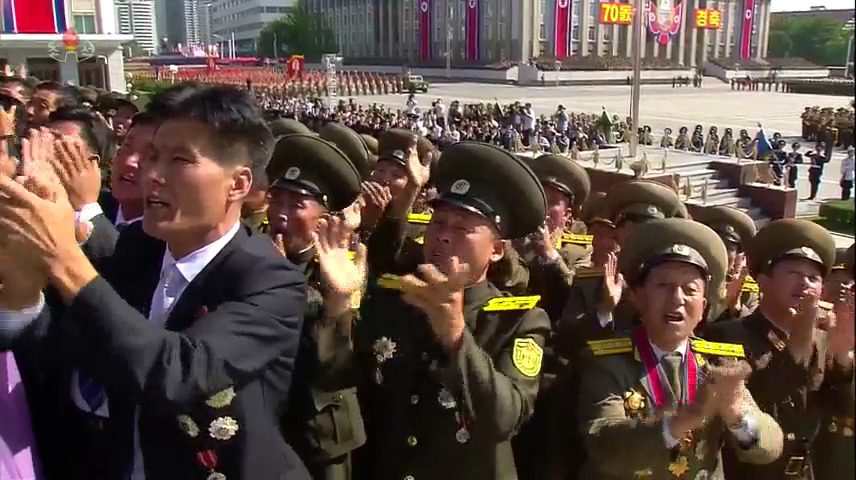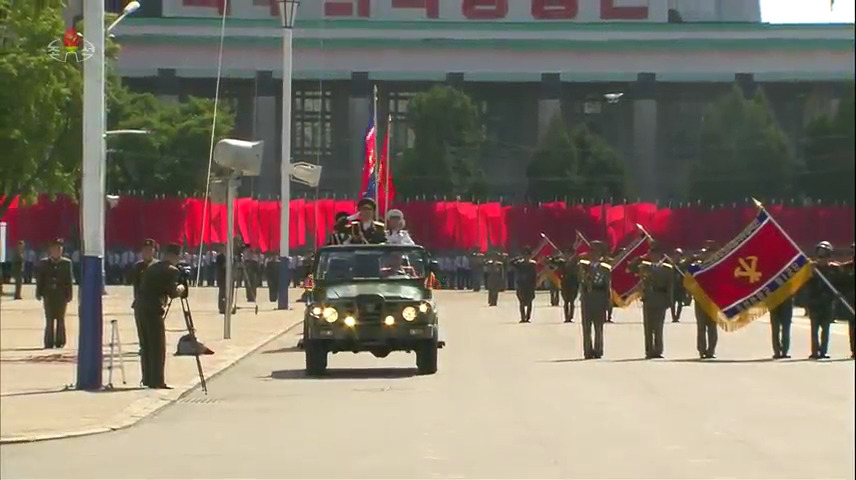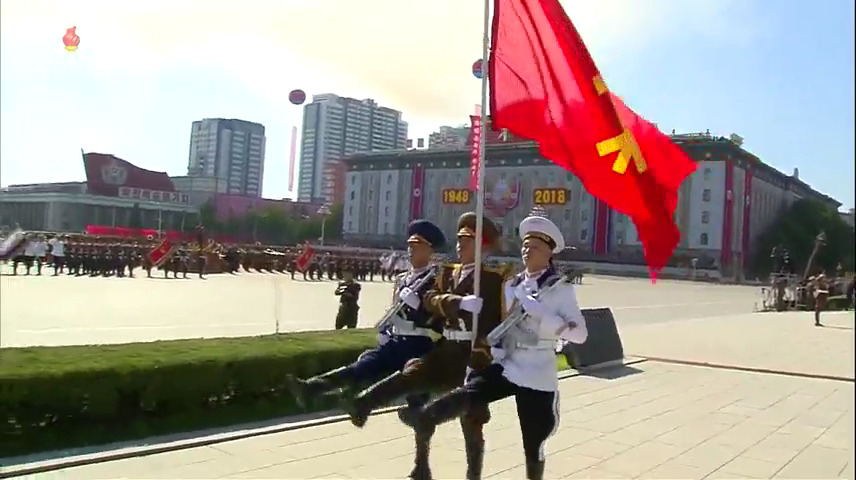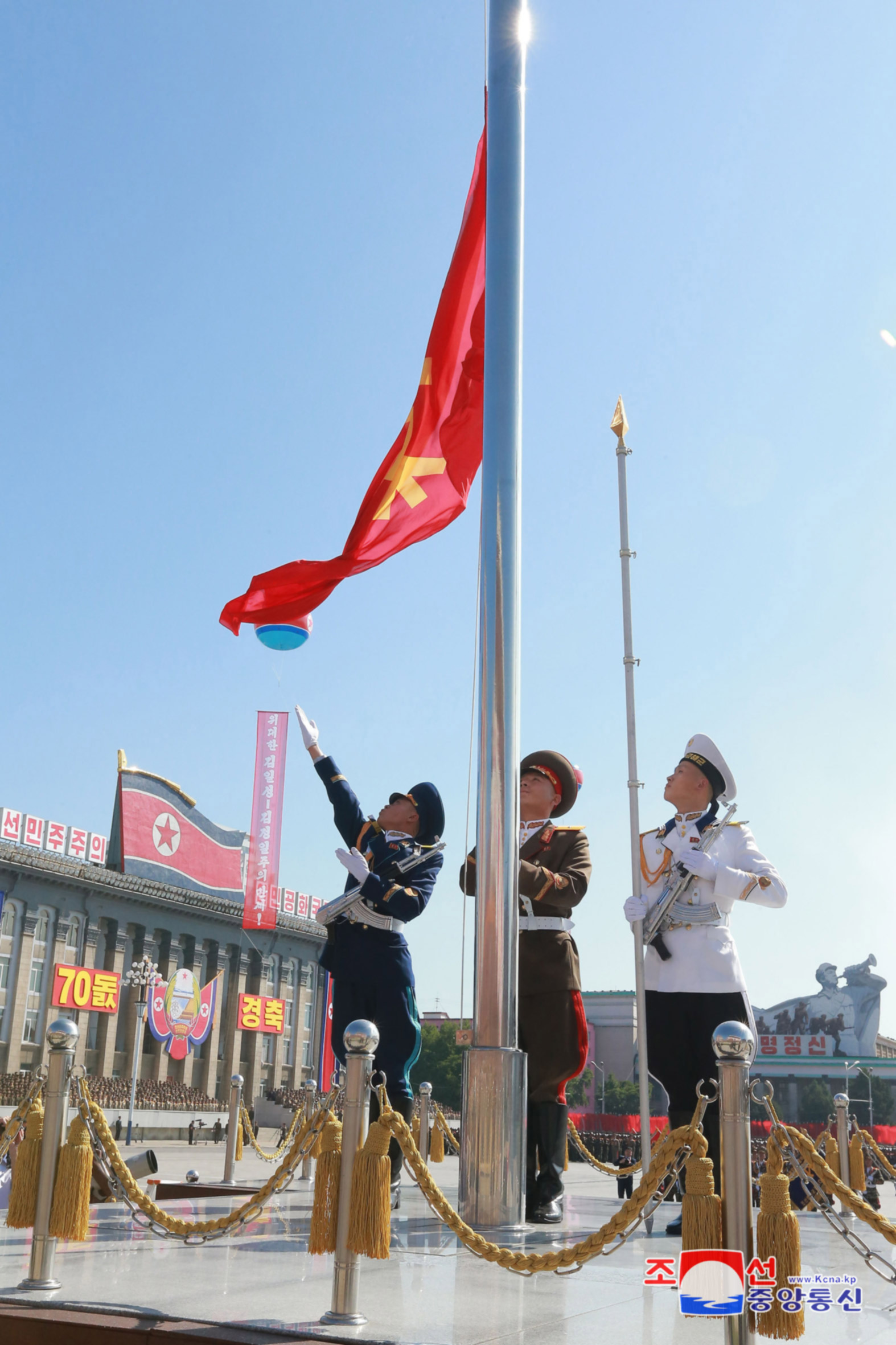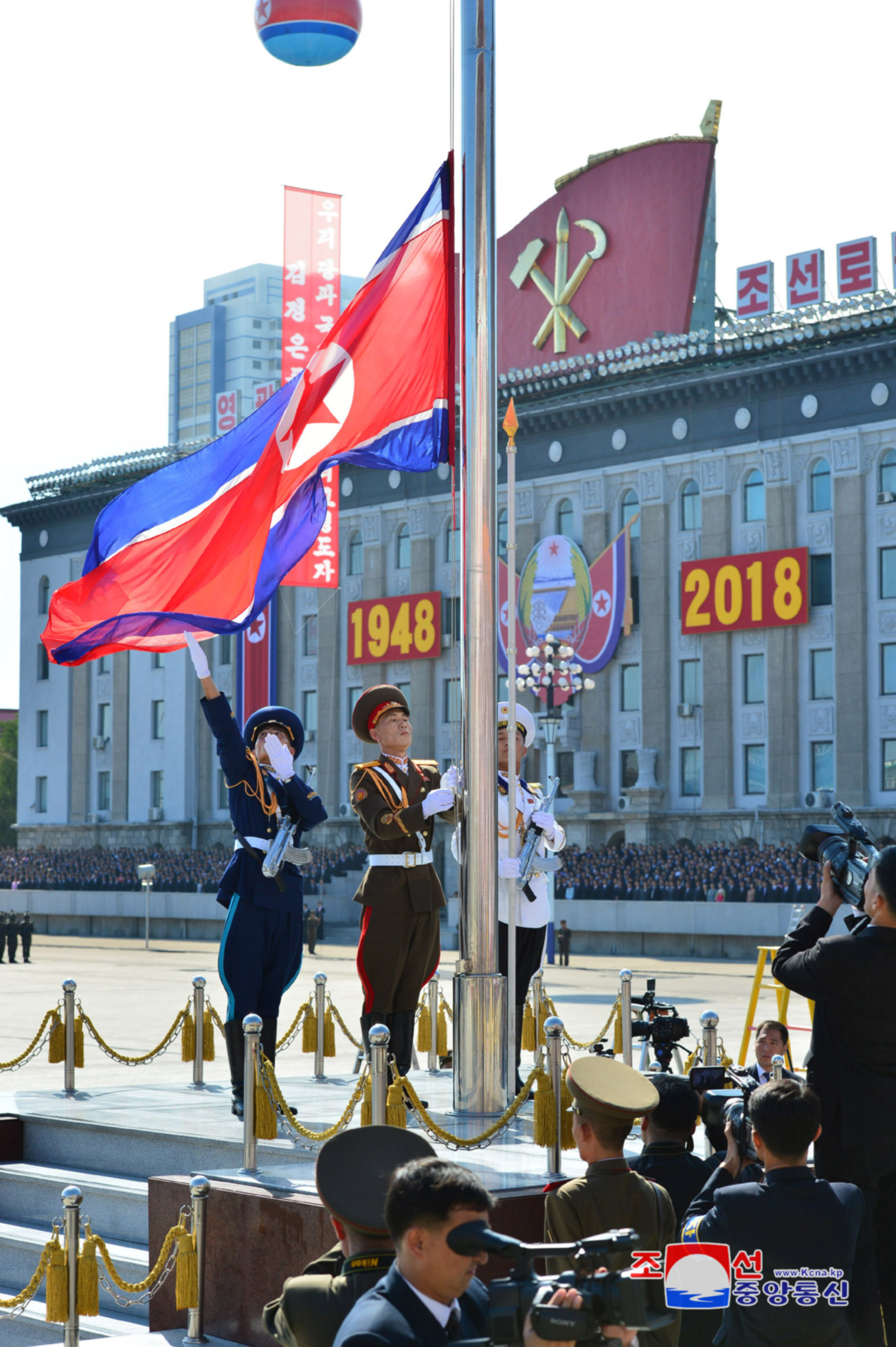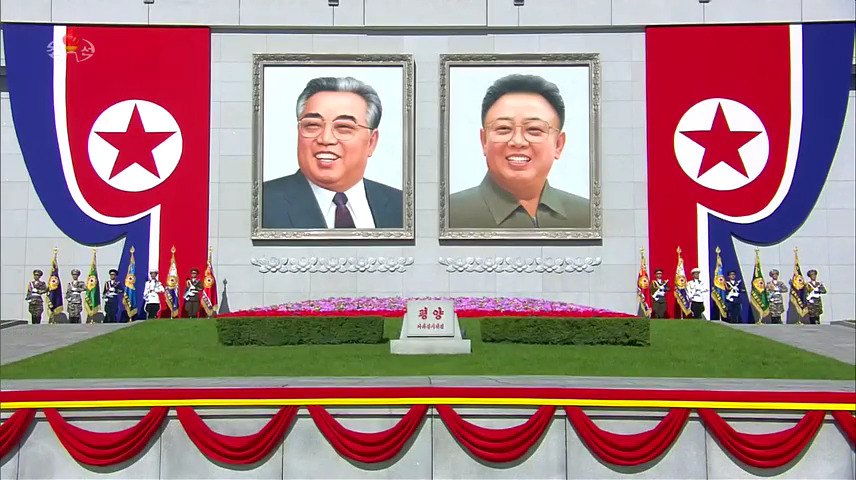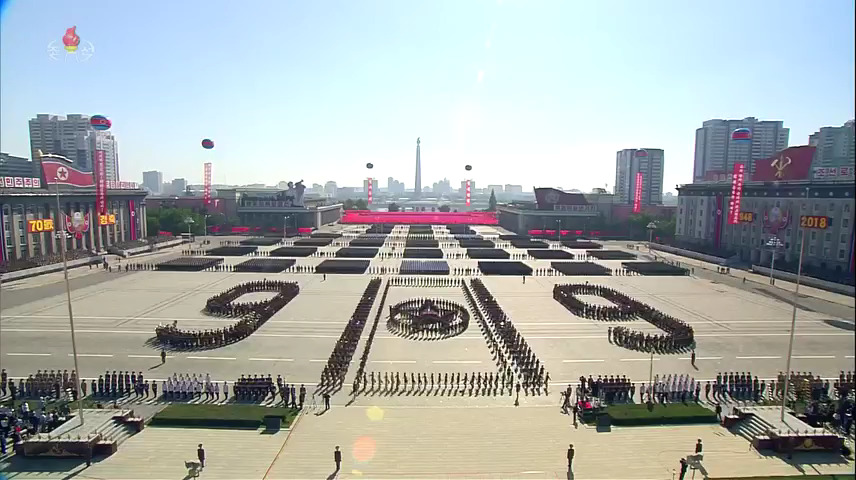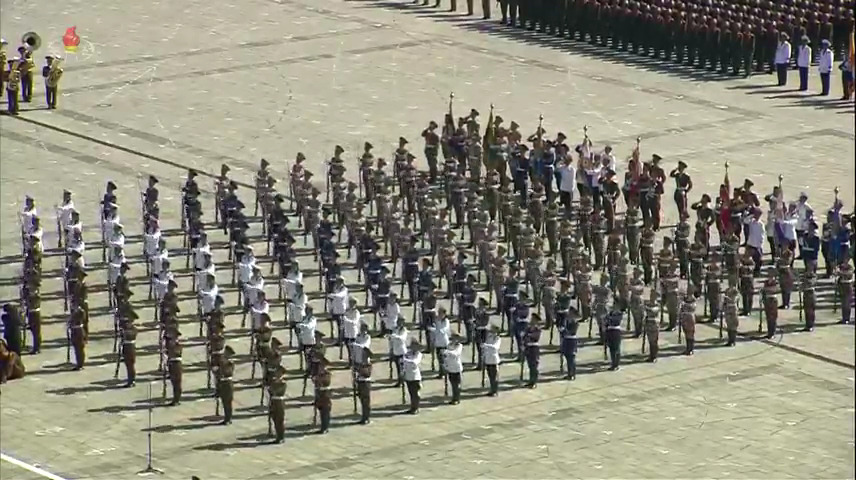 KPA Honor Guard and Combined Band of the KPA got things rolling with a music program, a sword dance and a KPA silent drill team.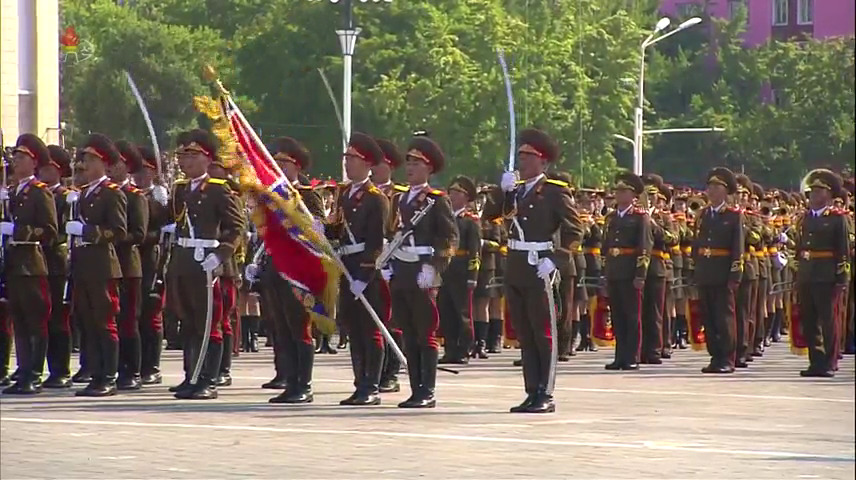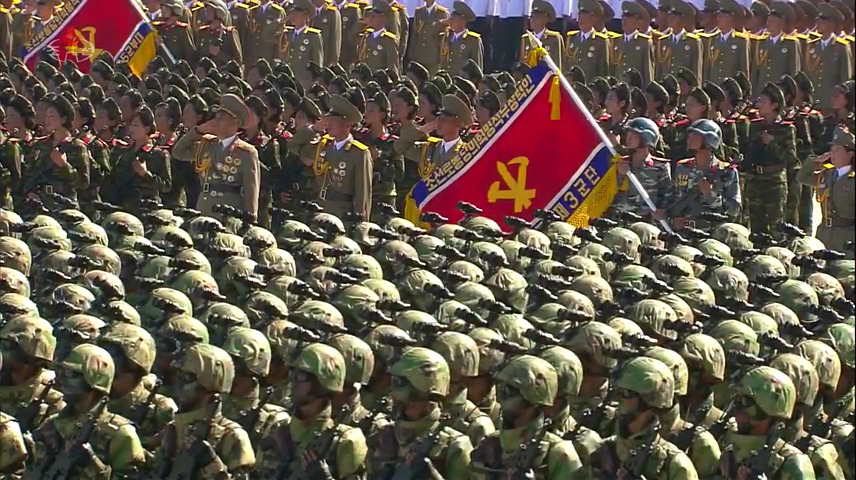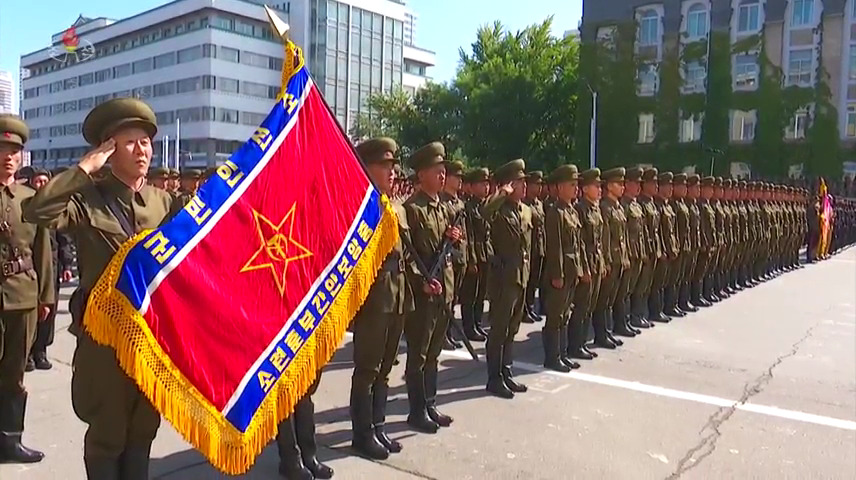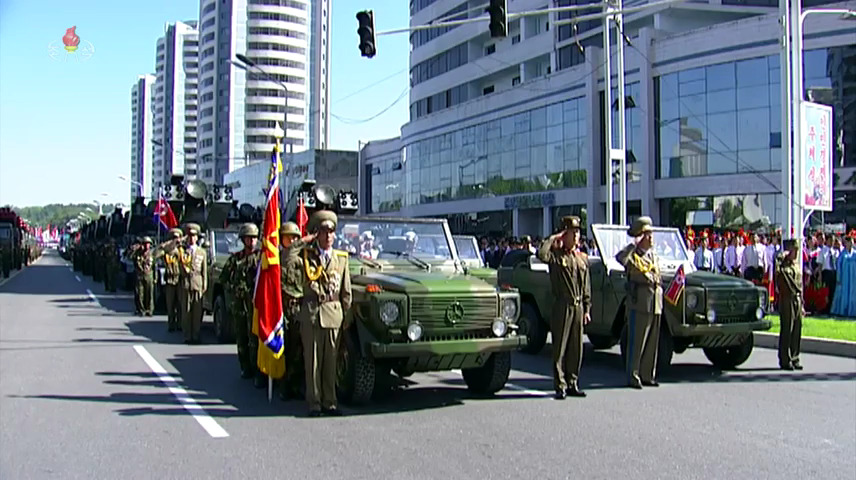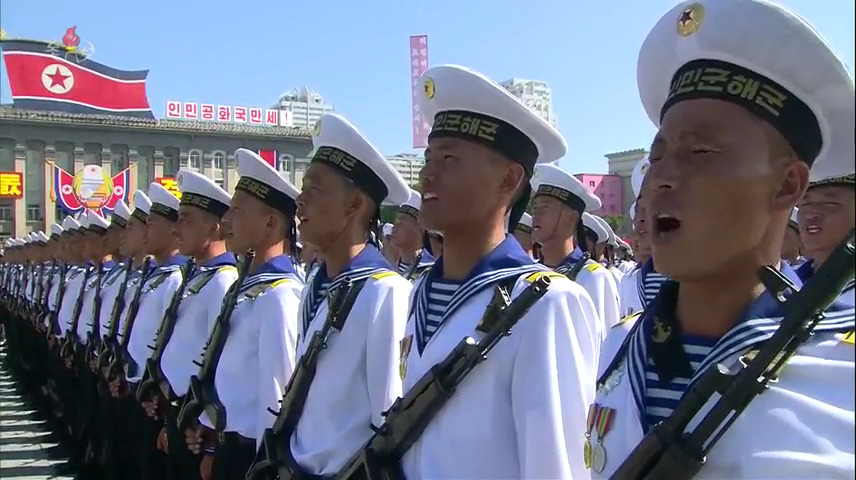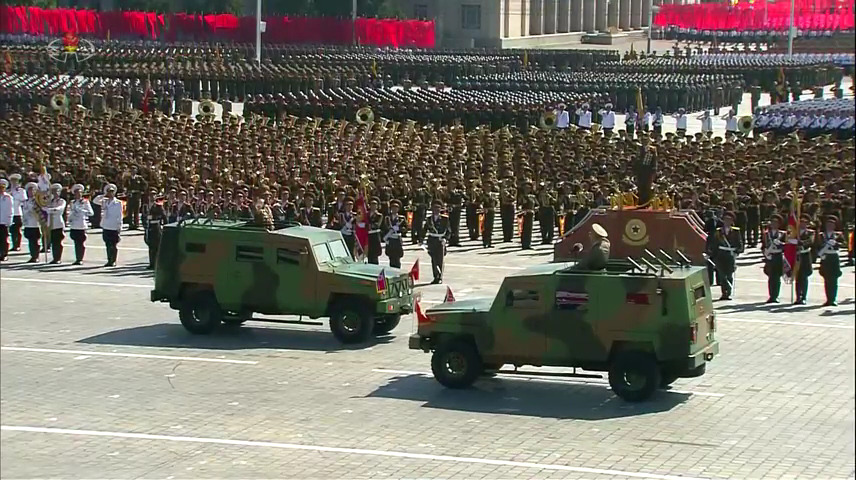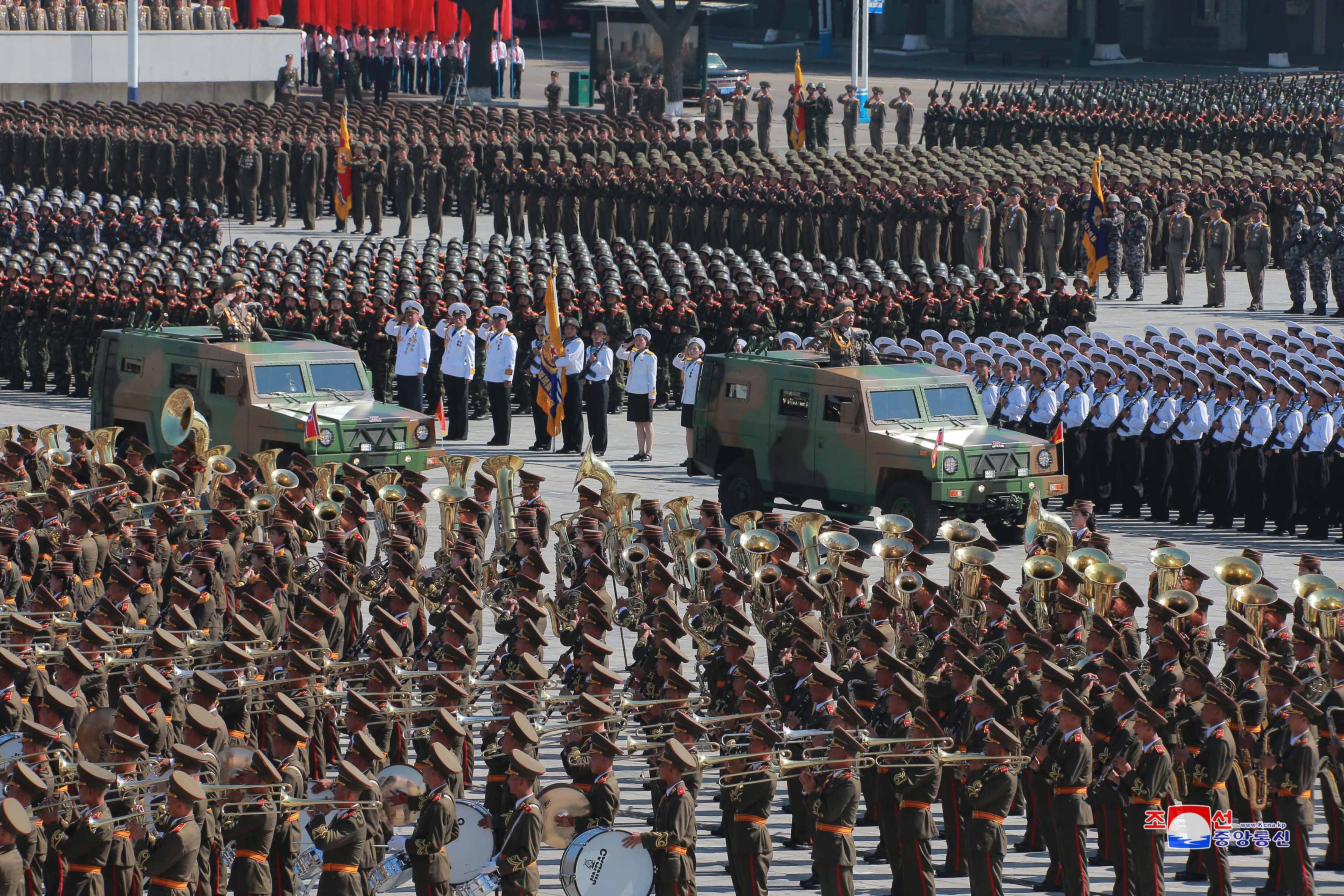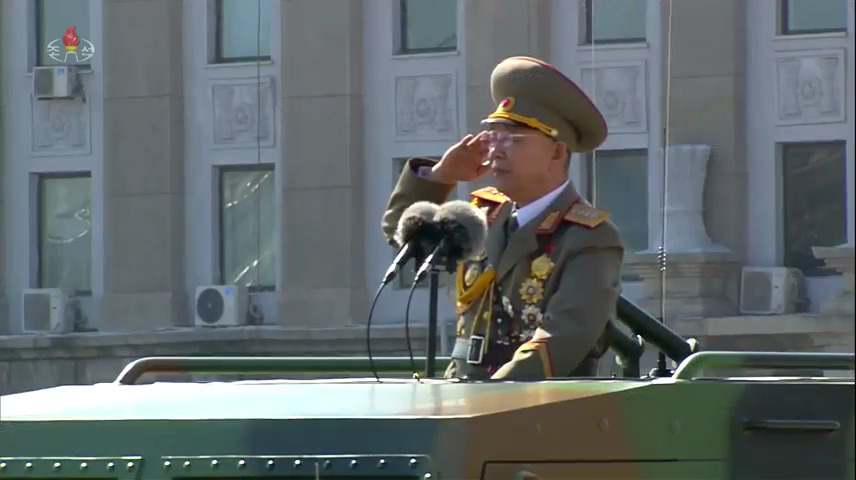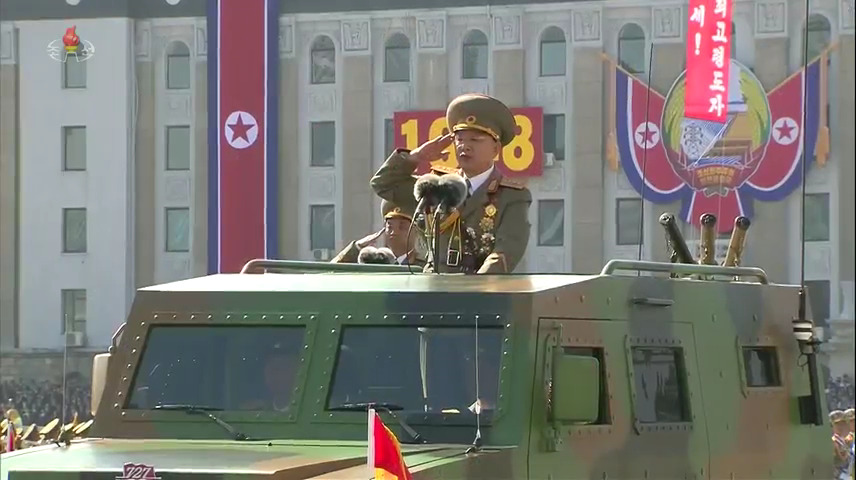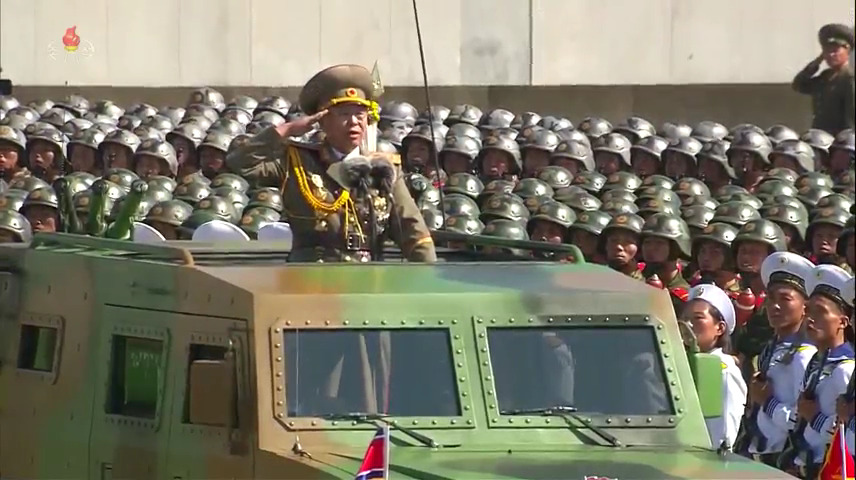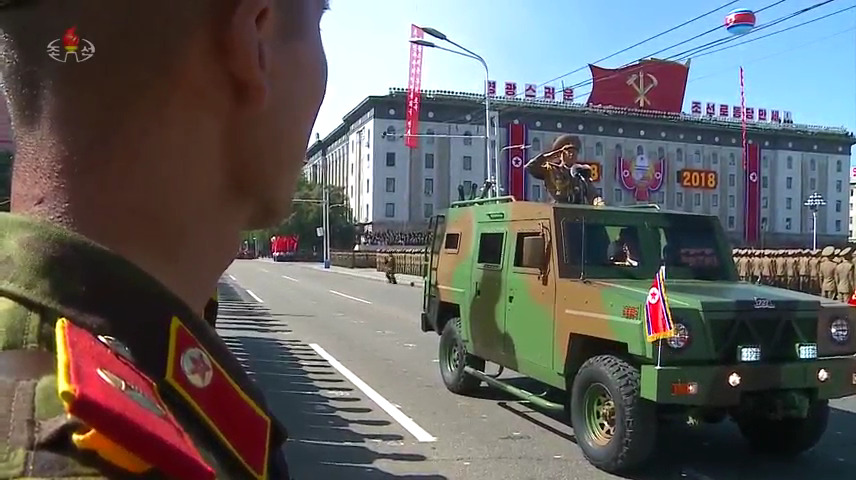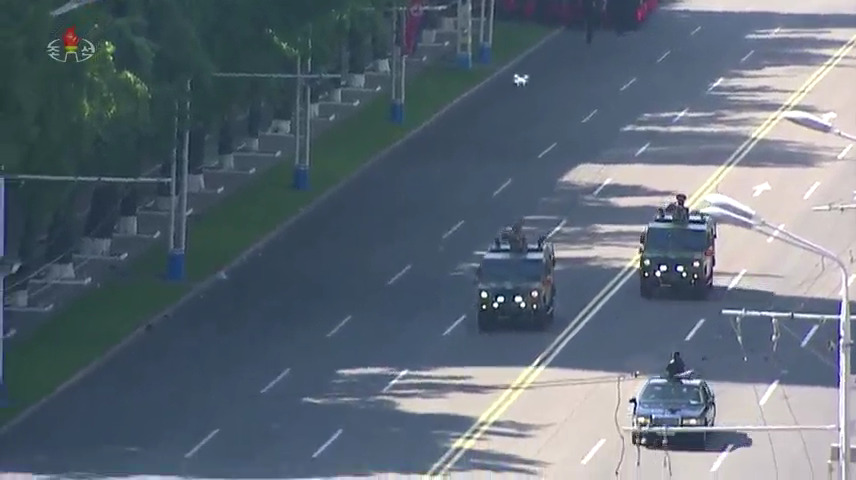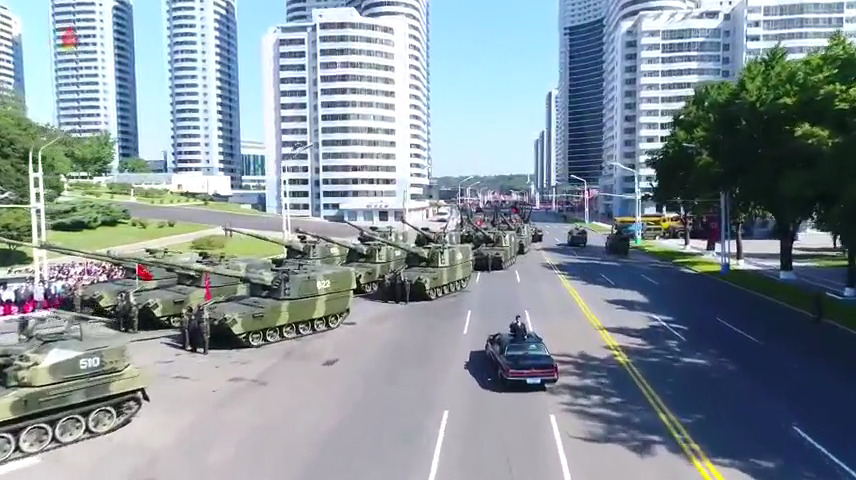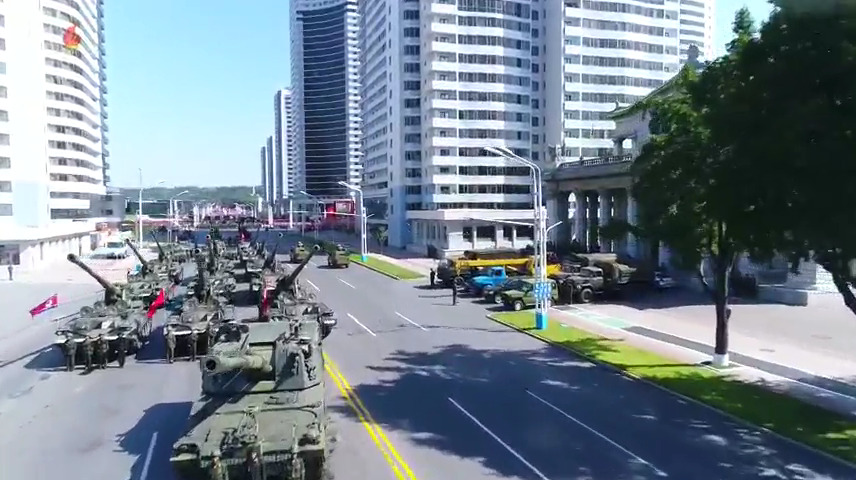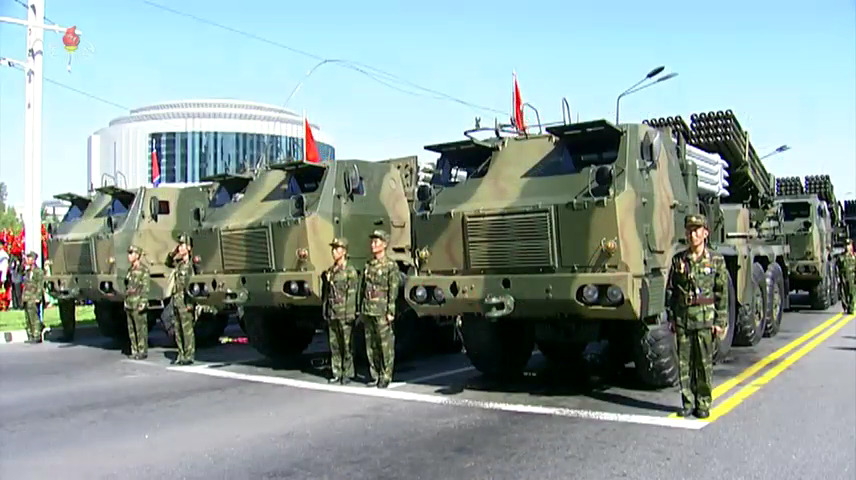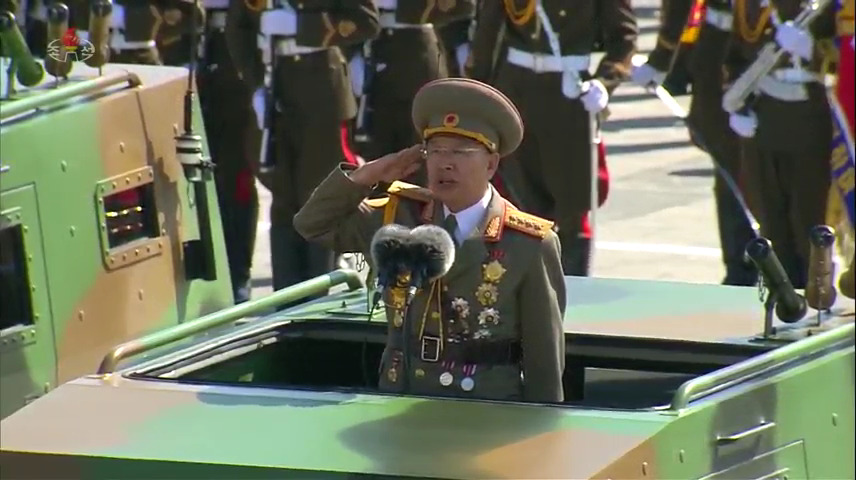 Gen. Ri Yong Gil, Chief of the KPA General Staff, inspected the units participating in the parade then delivered a report that KPA officers, service members and pieces of equipment were ready to begin the parade.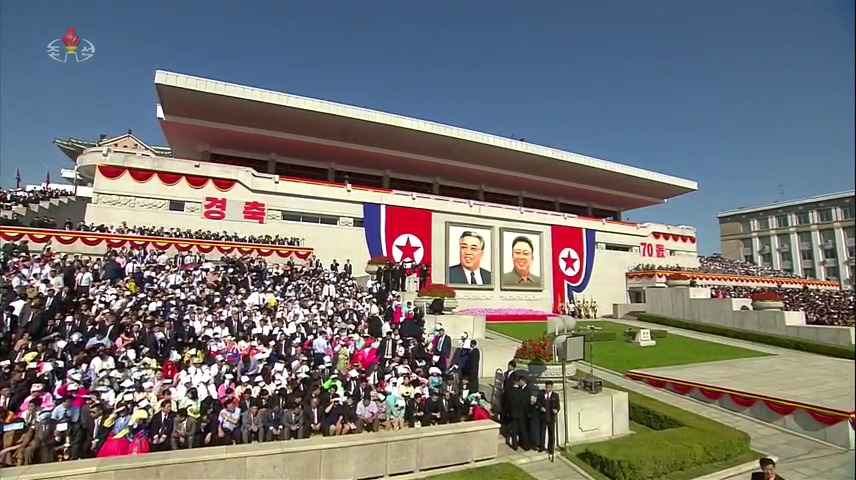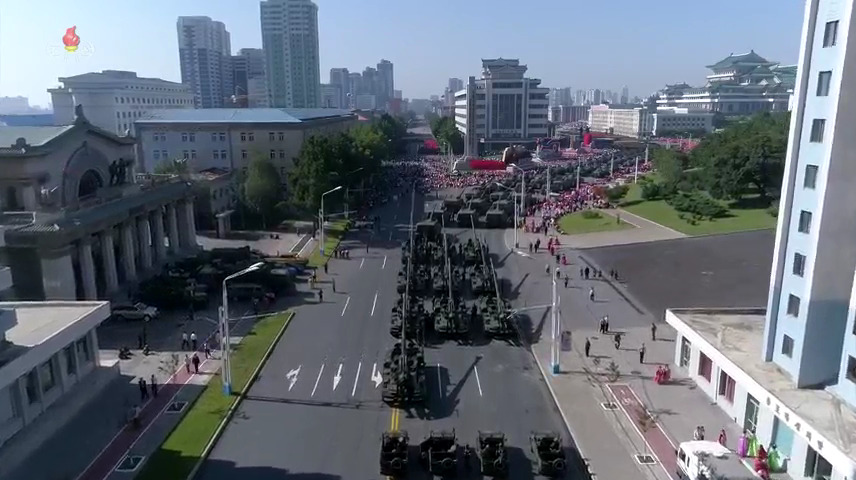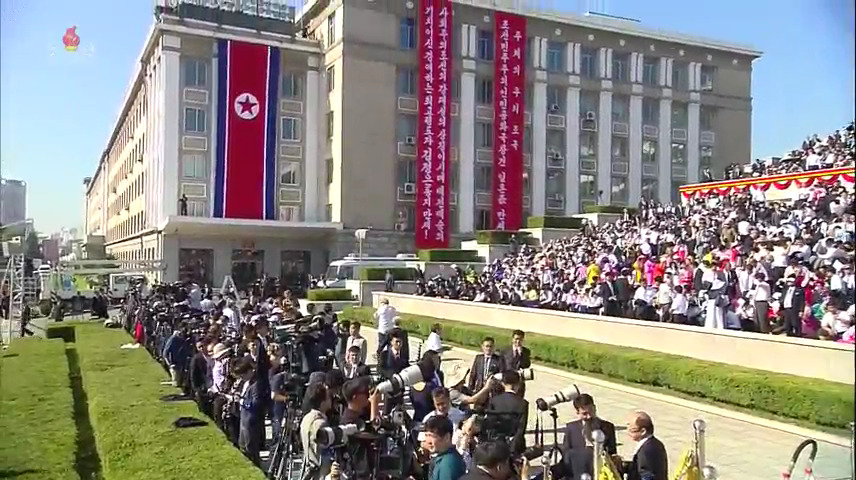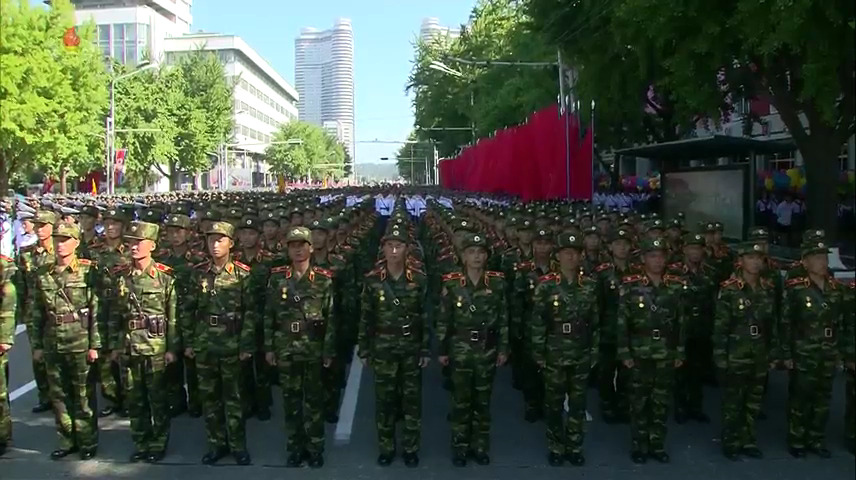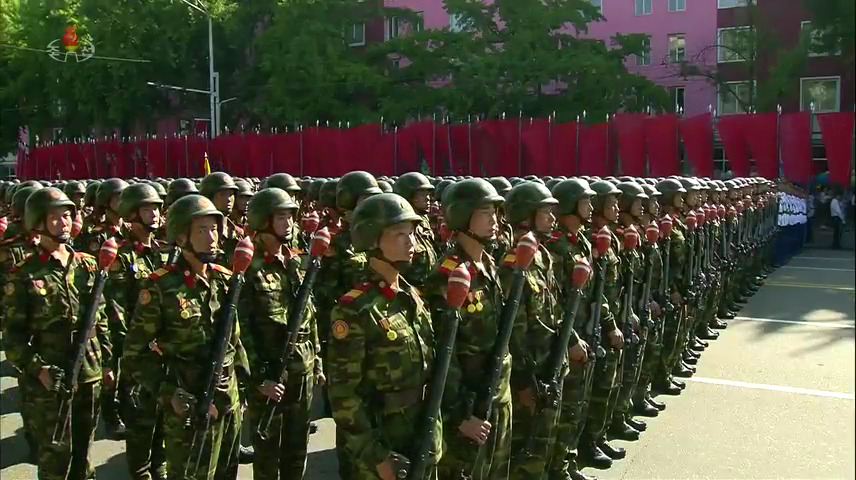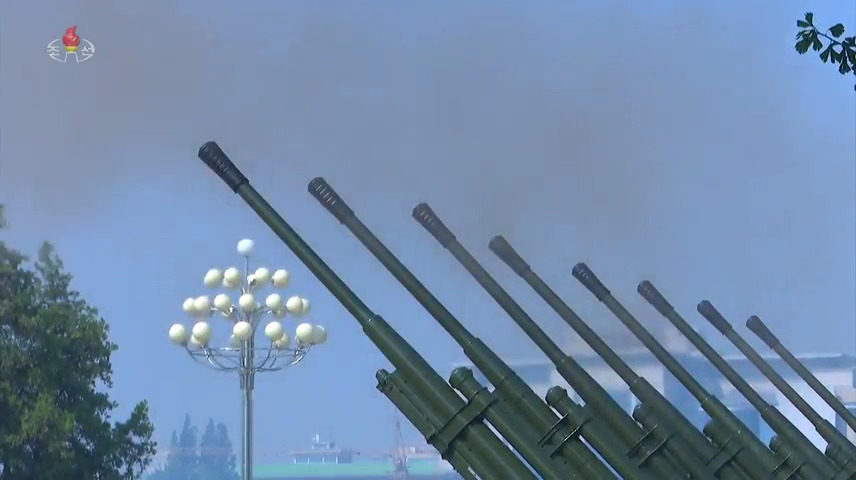 Solemn tunes "Song of General Kim Il-so'ng" and "Song of General Kim Cho'ng-il" played and a 21-gun salute fired off some rounds.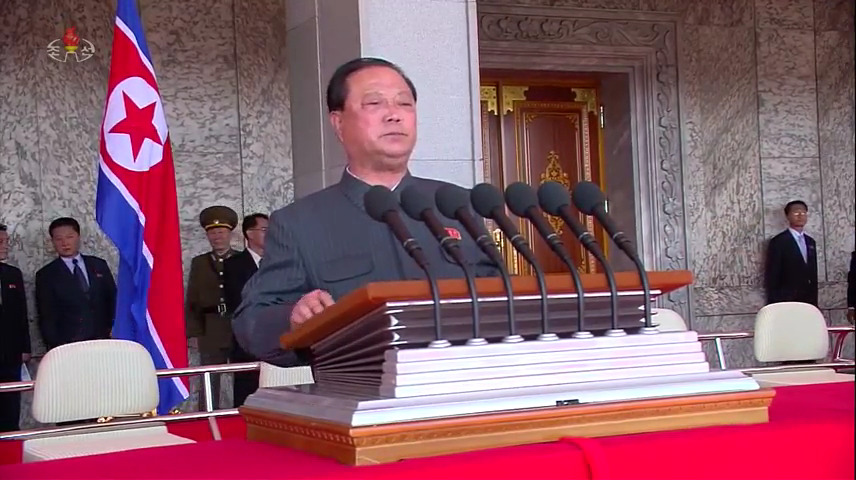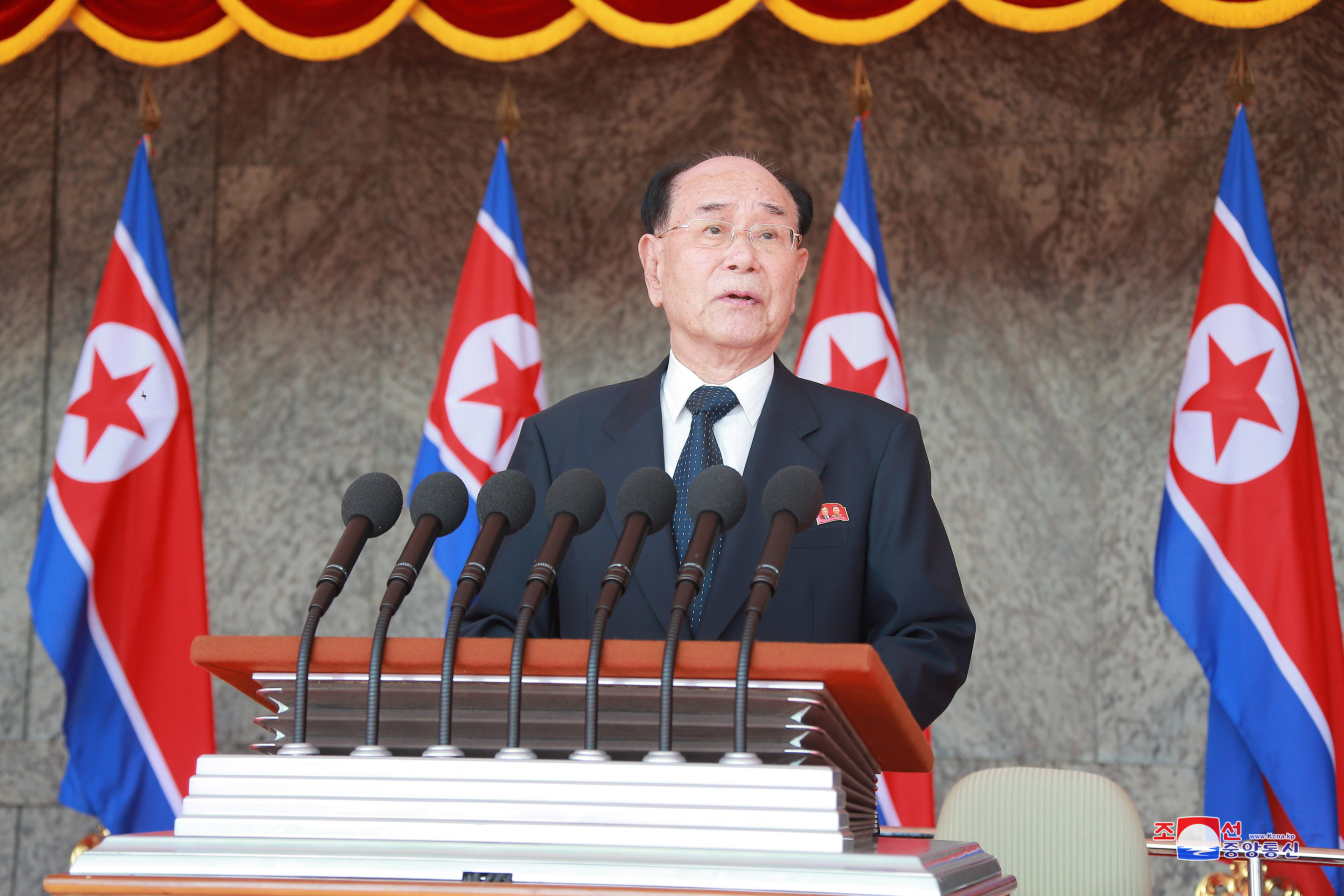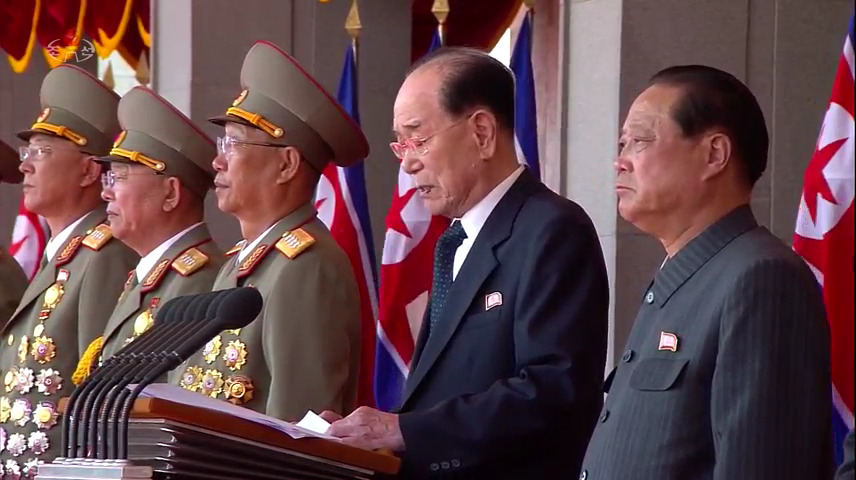 WPK Vice Chairman and WPK Propaganda and Agitation (Publicity and Leadership) Director Pak Kwang Ho (Pak Kwang-ho) introduced Kim Yong Nam, president of the Supreme People's Assembly [SPA] Presidium and a Member of the WPK Political Bureau Presidium, who delivered a speech.  He said:
The 70-year long history of the DPRK is the one of gigantic change and great victory in which it, once a backward country, has towered as a powerful socialist country with an invincible might.

Under the leadership of President Kim Il Sung and Chairman Kim Jong Il the DPRK developed into the dignified country of people which embodied the Chuch'e-oriented socialist state building idea and fortress independent in politics, self-supporting in the economy and self-reliant in national defence and strong foundation for building a powerful country was laid and this is the most brilliant victory in opening the destiny of our nation.

All the people should  strive for the eternal prosperity of the country and the accomplishment of the socialist cause, firmly united around Kim Jong Un.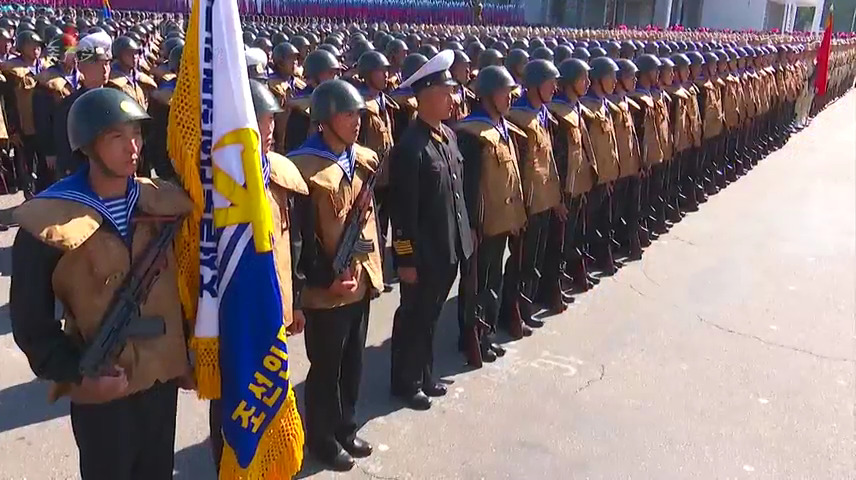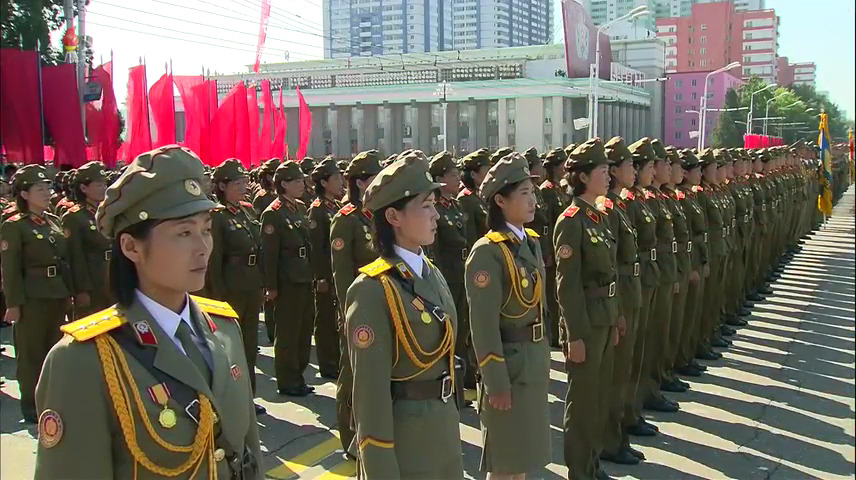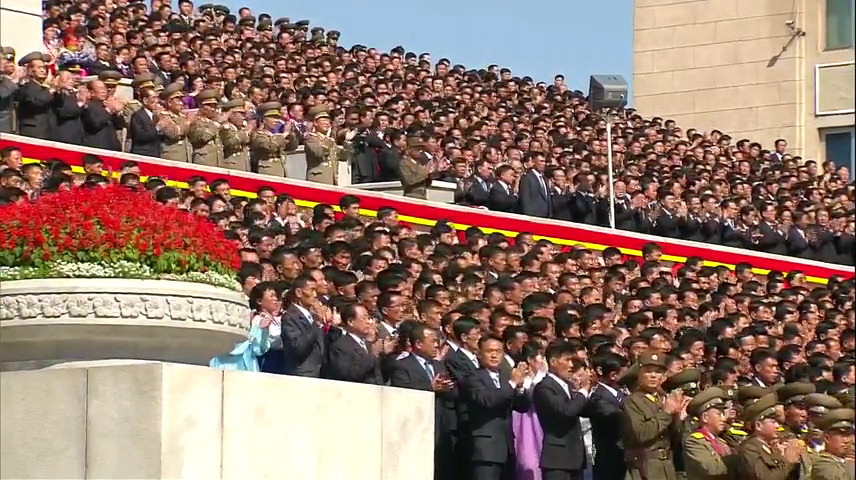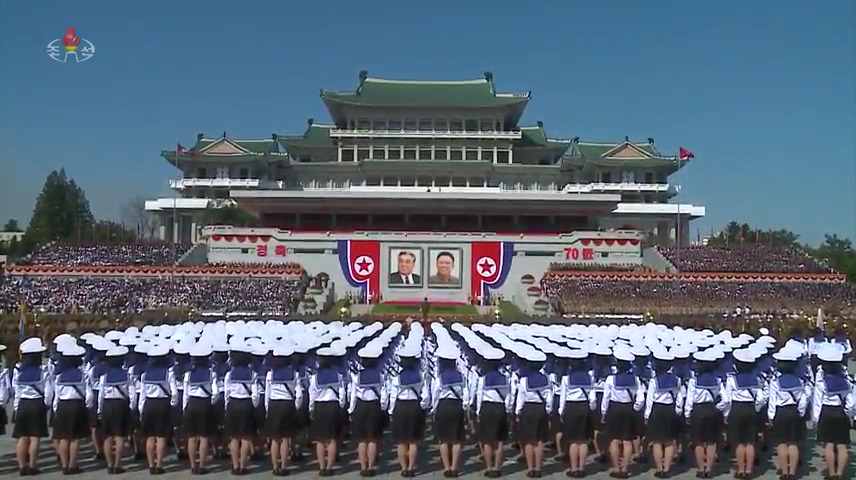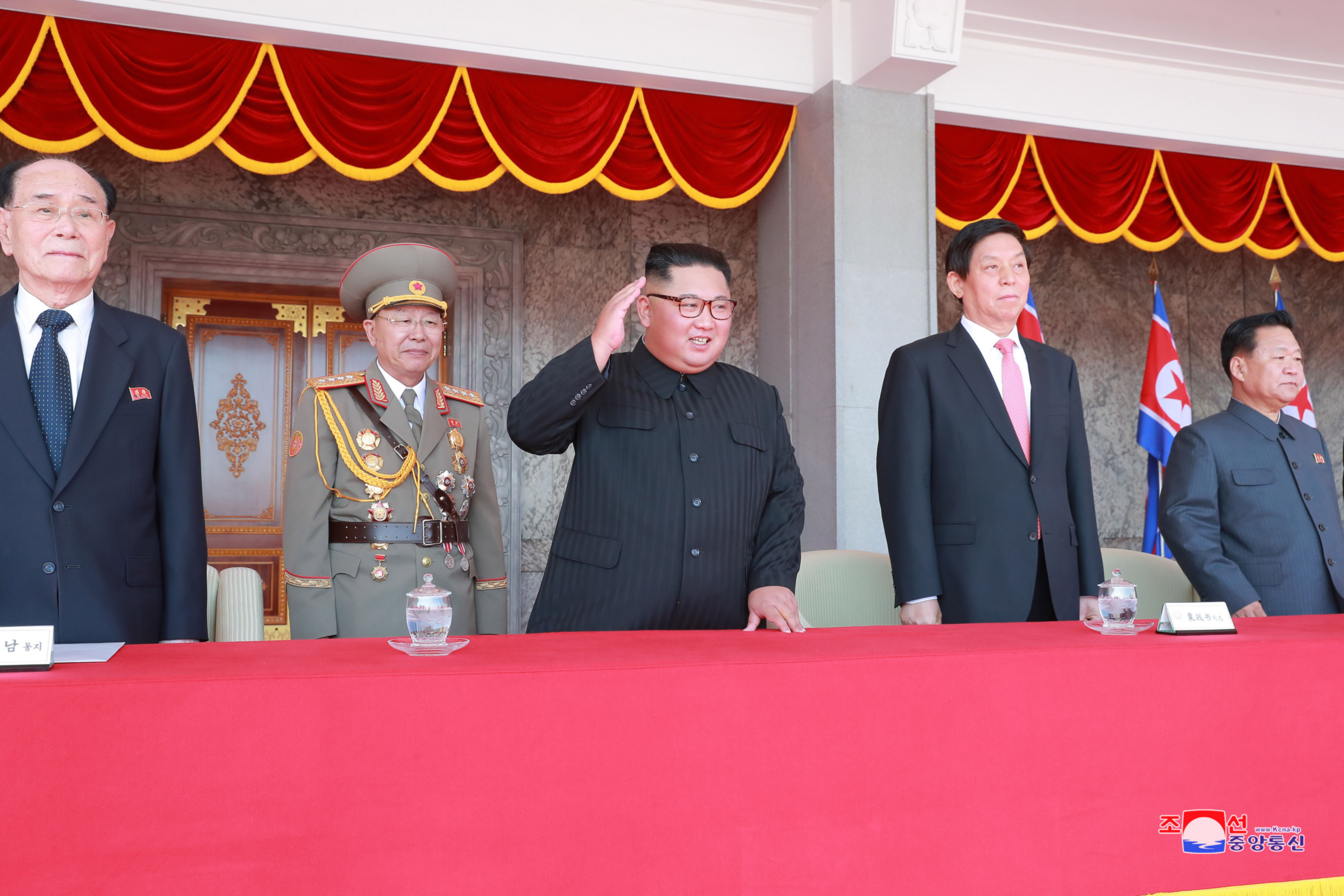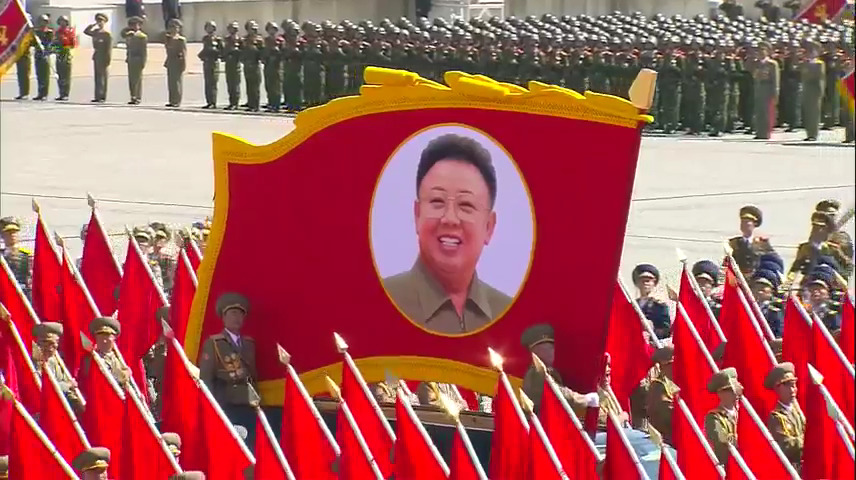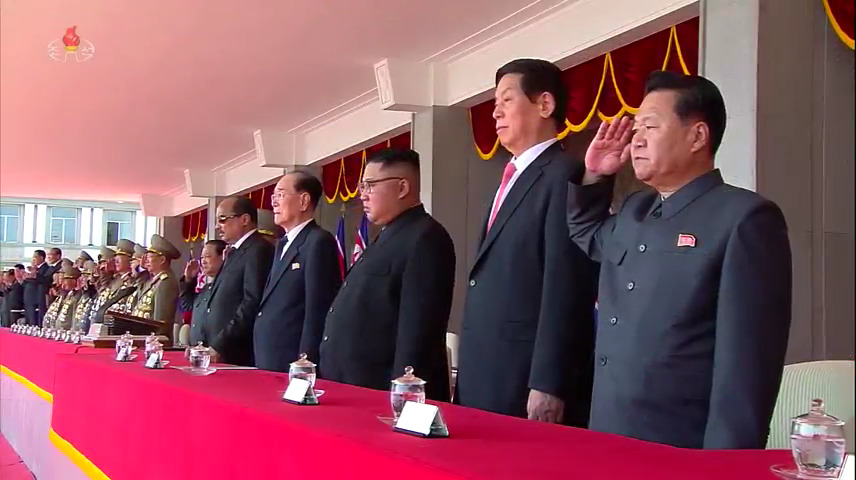 Sedans bearing portraits of Kim Il Sung and KJI rolled through KIS Square under the escort of KPA generals and officers and an honor guard representing the KPA's three service branches and "all the paraders paid the noblest tribute to the great leaders."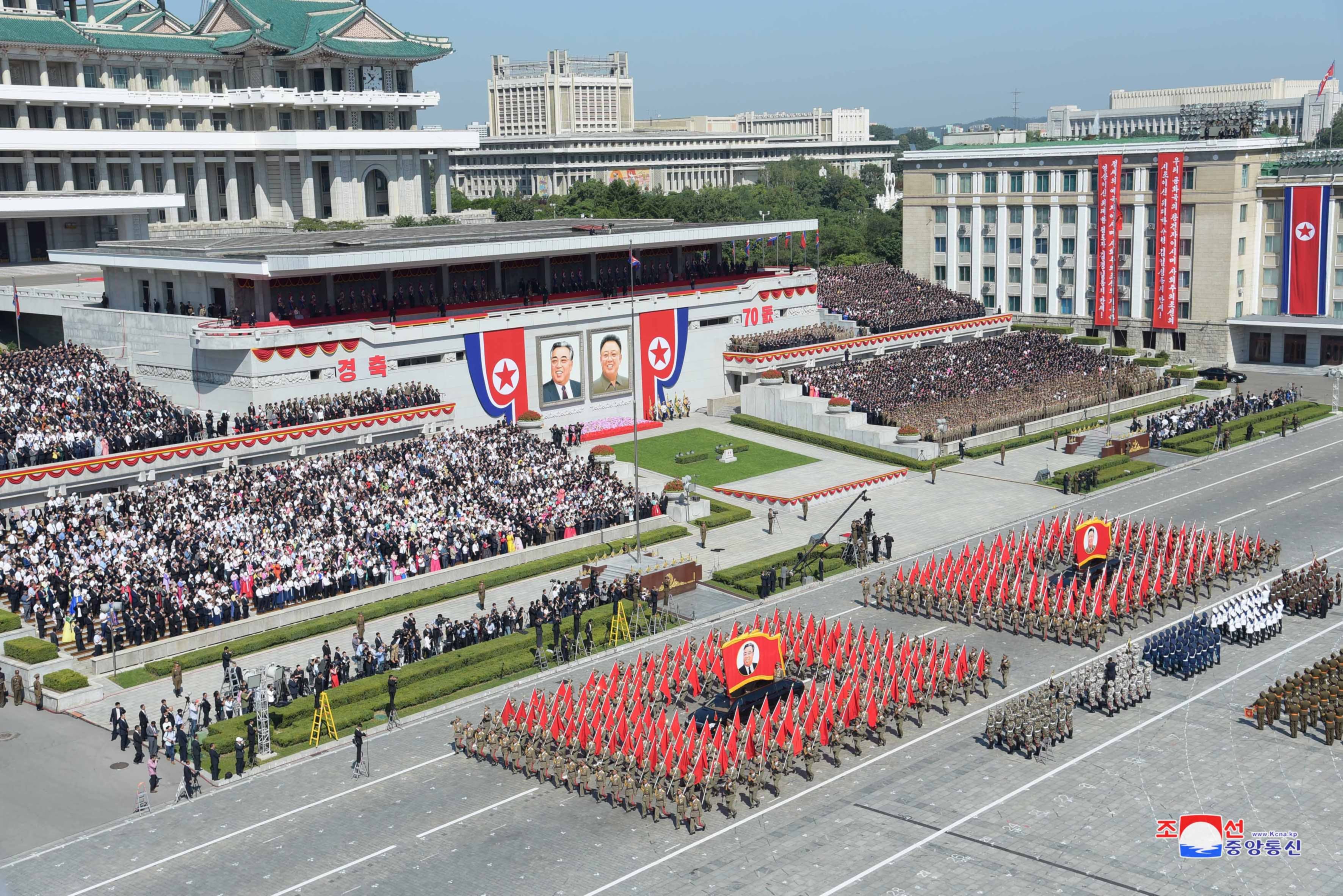 Then this happened.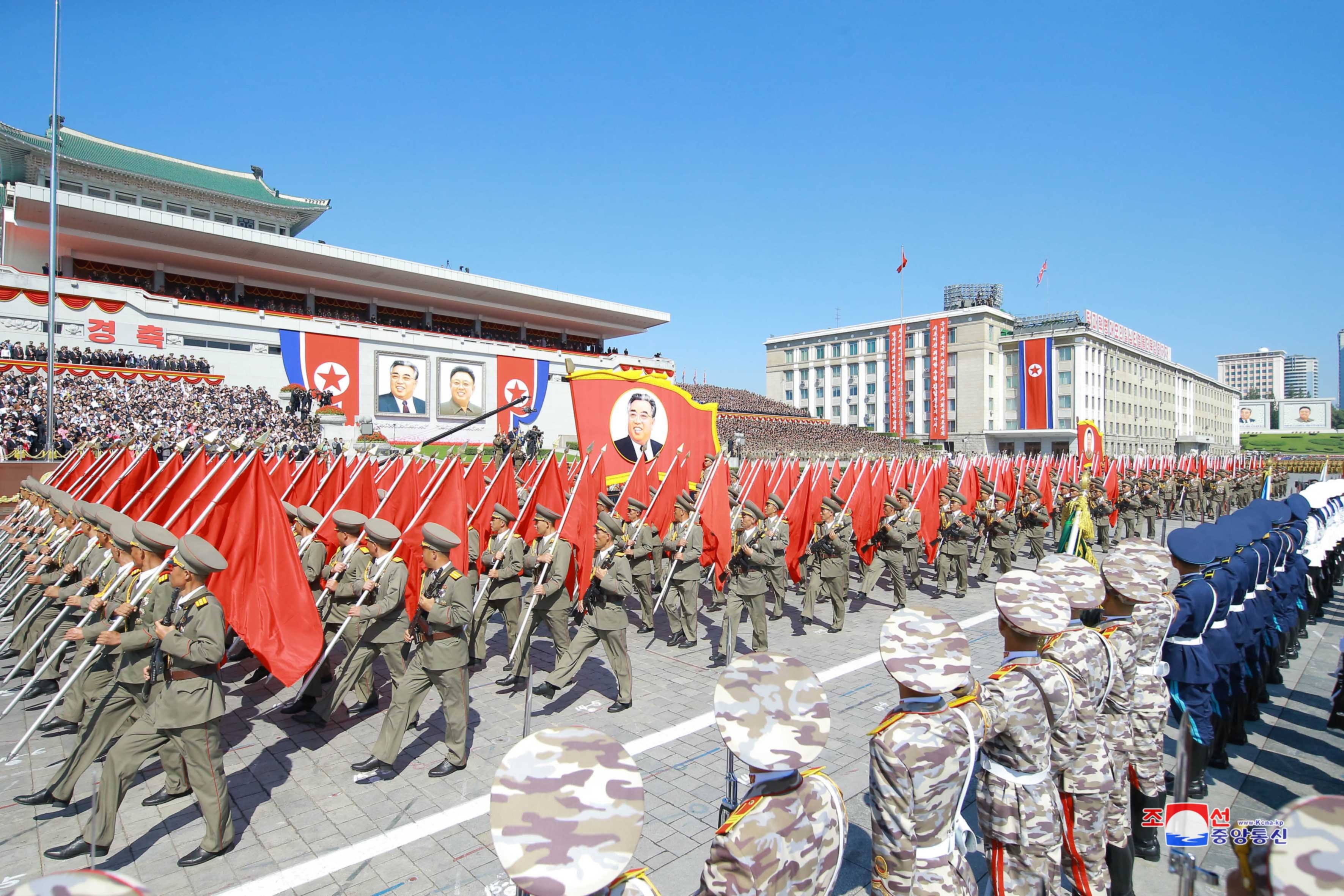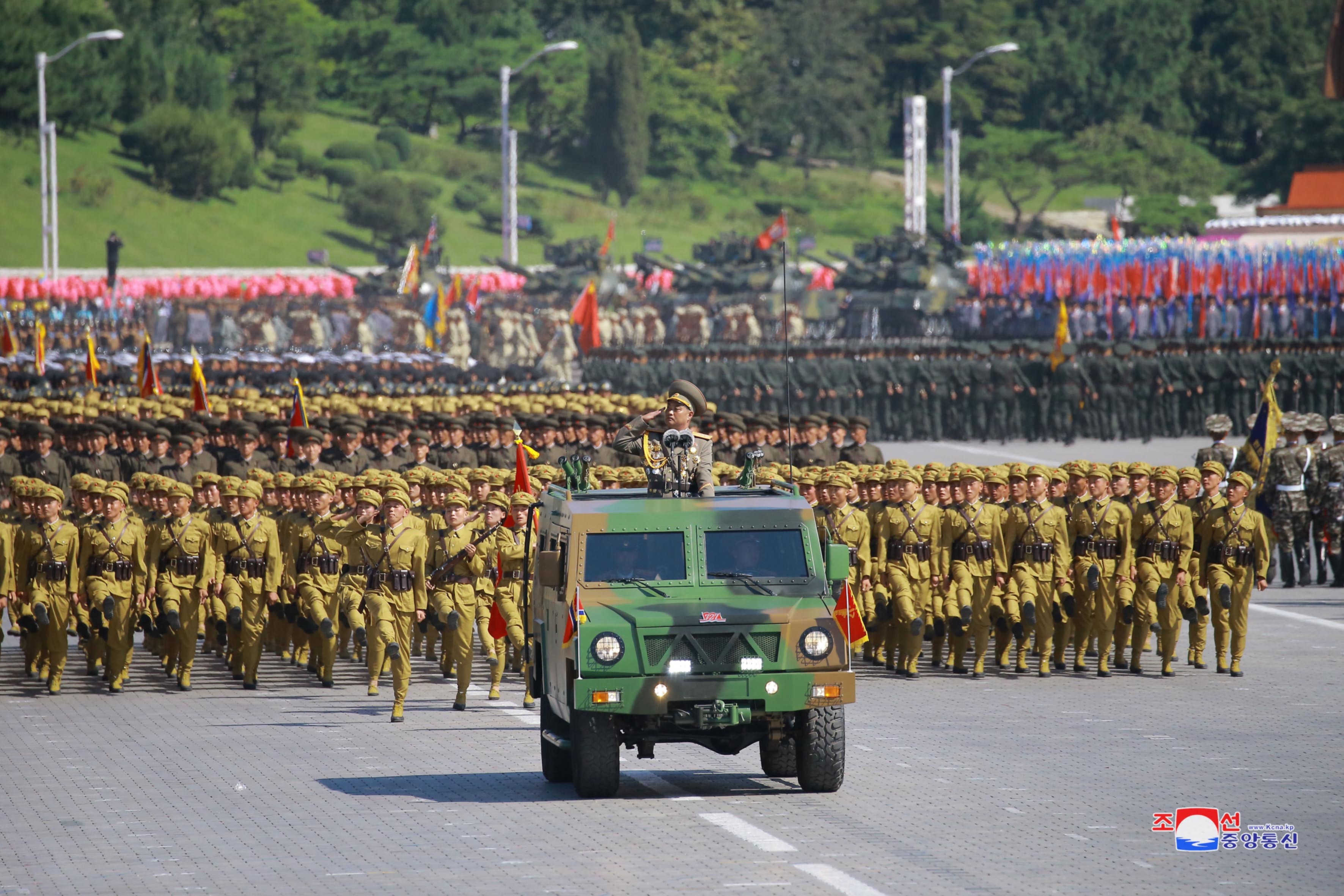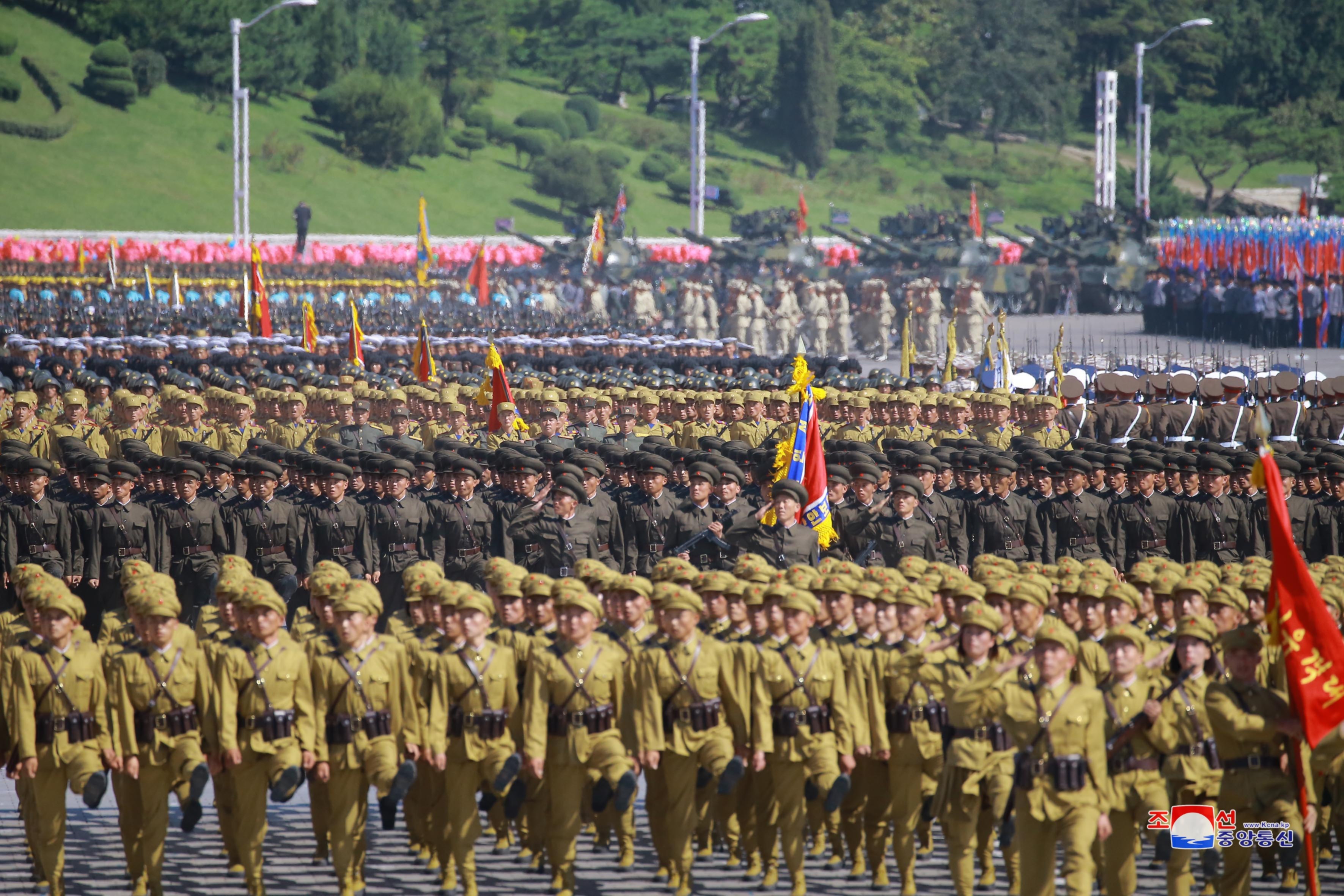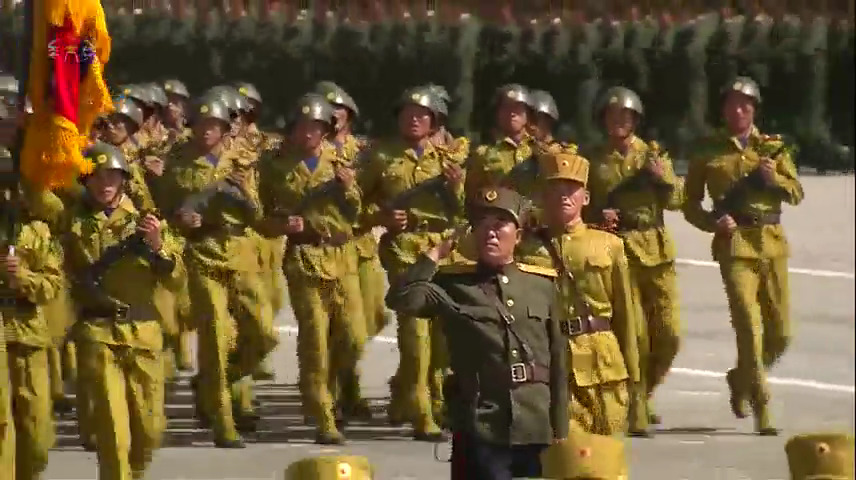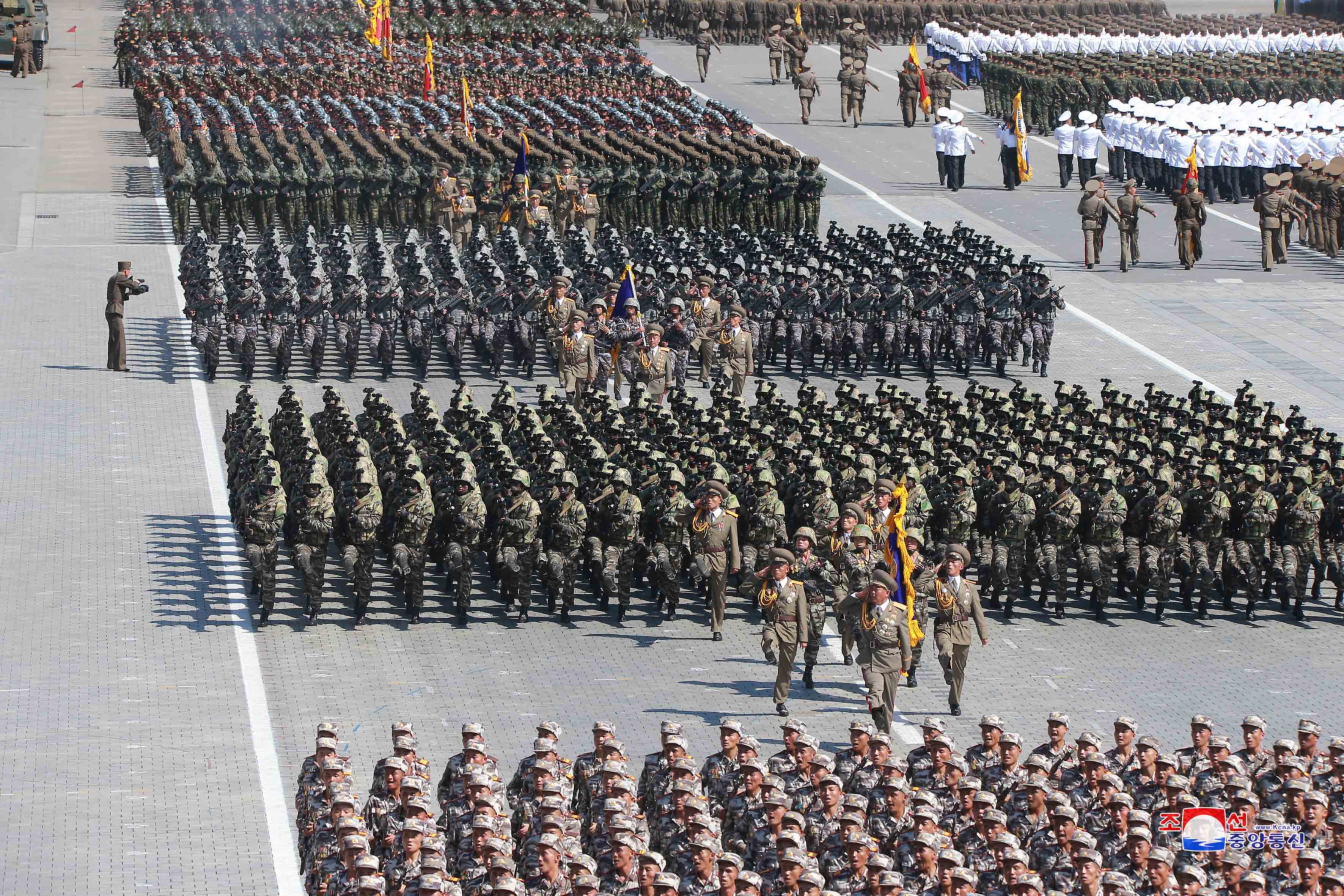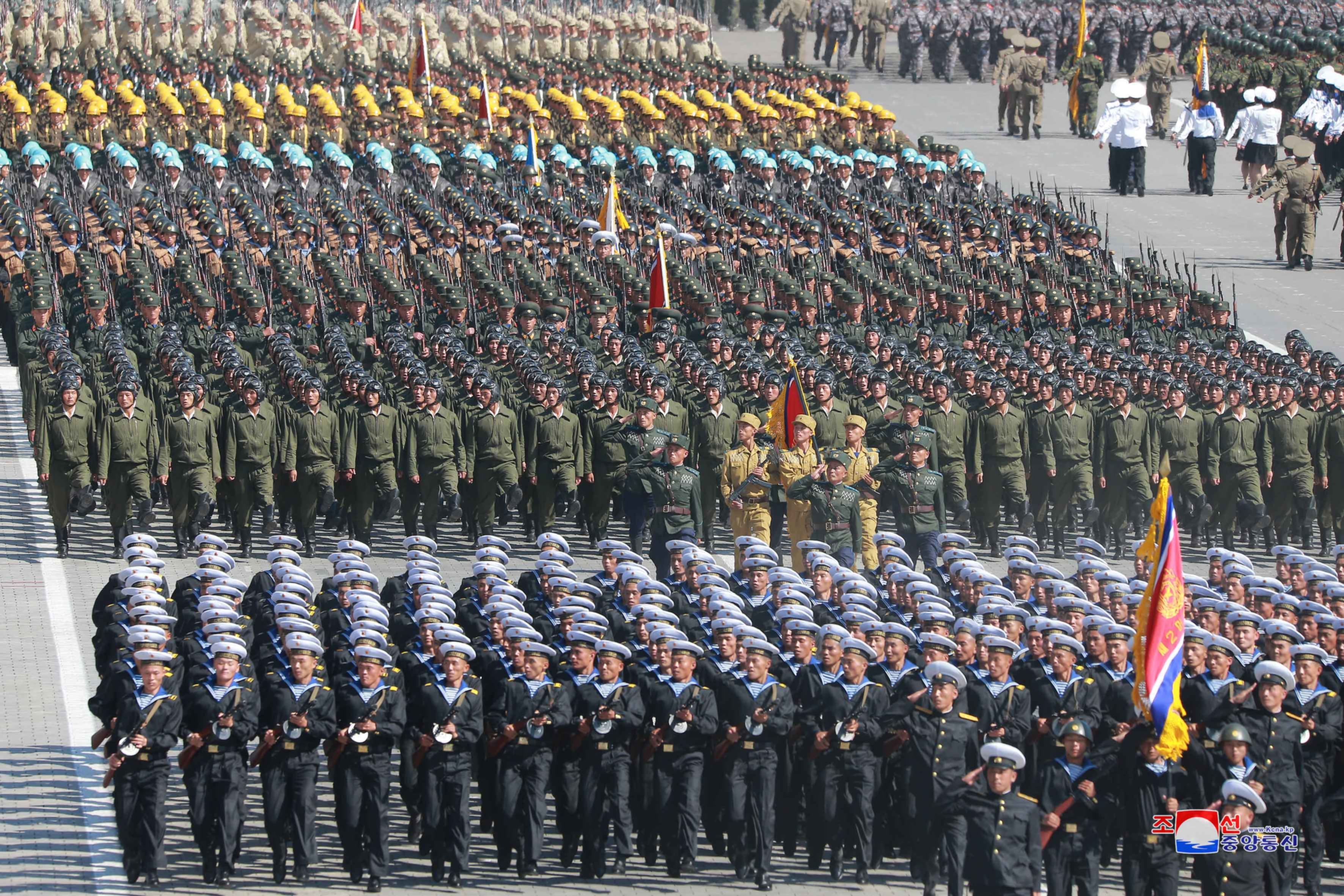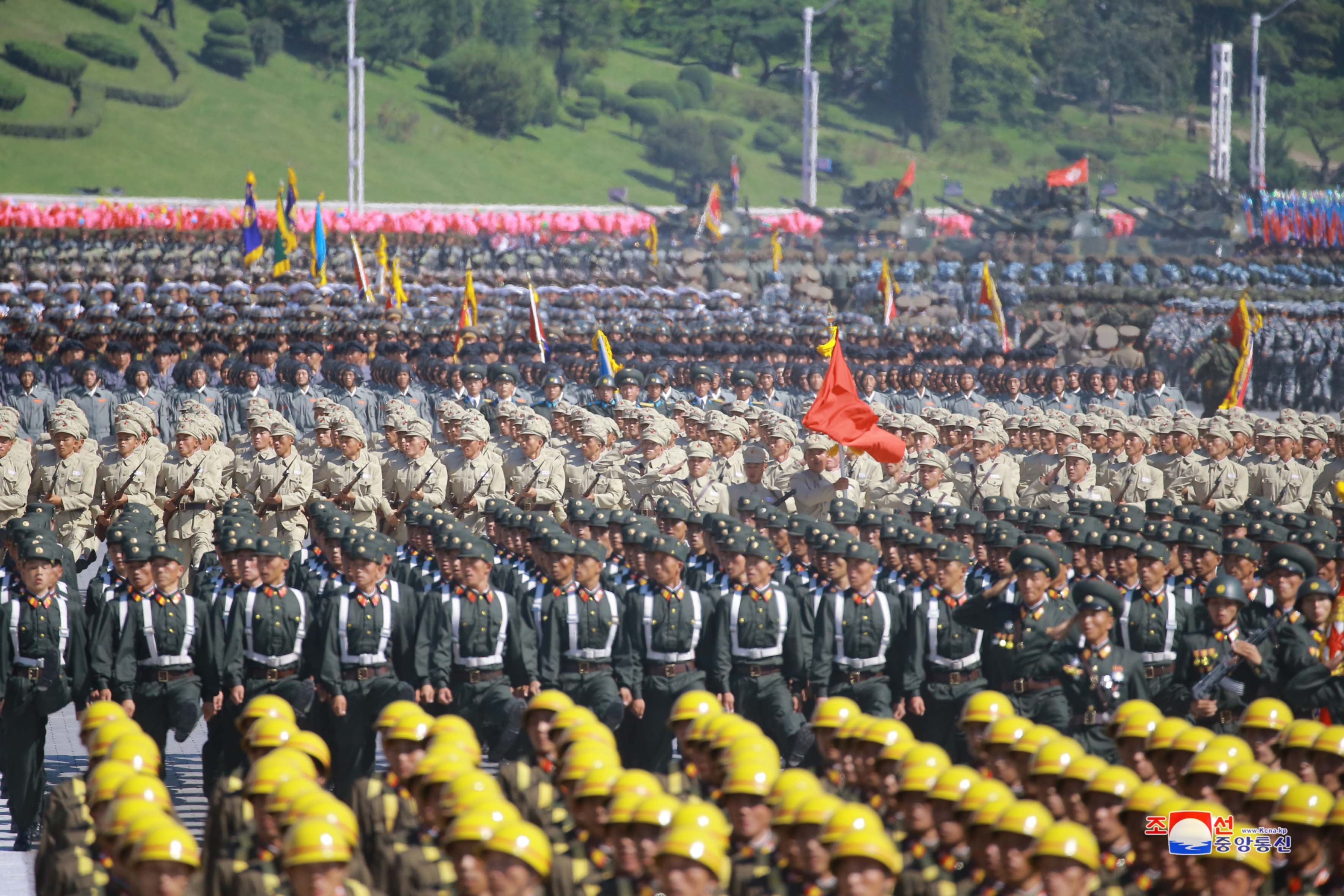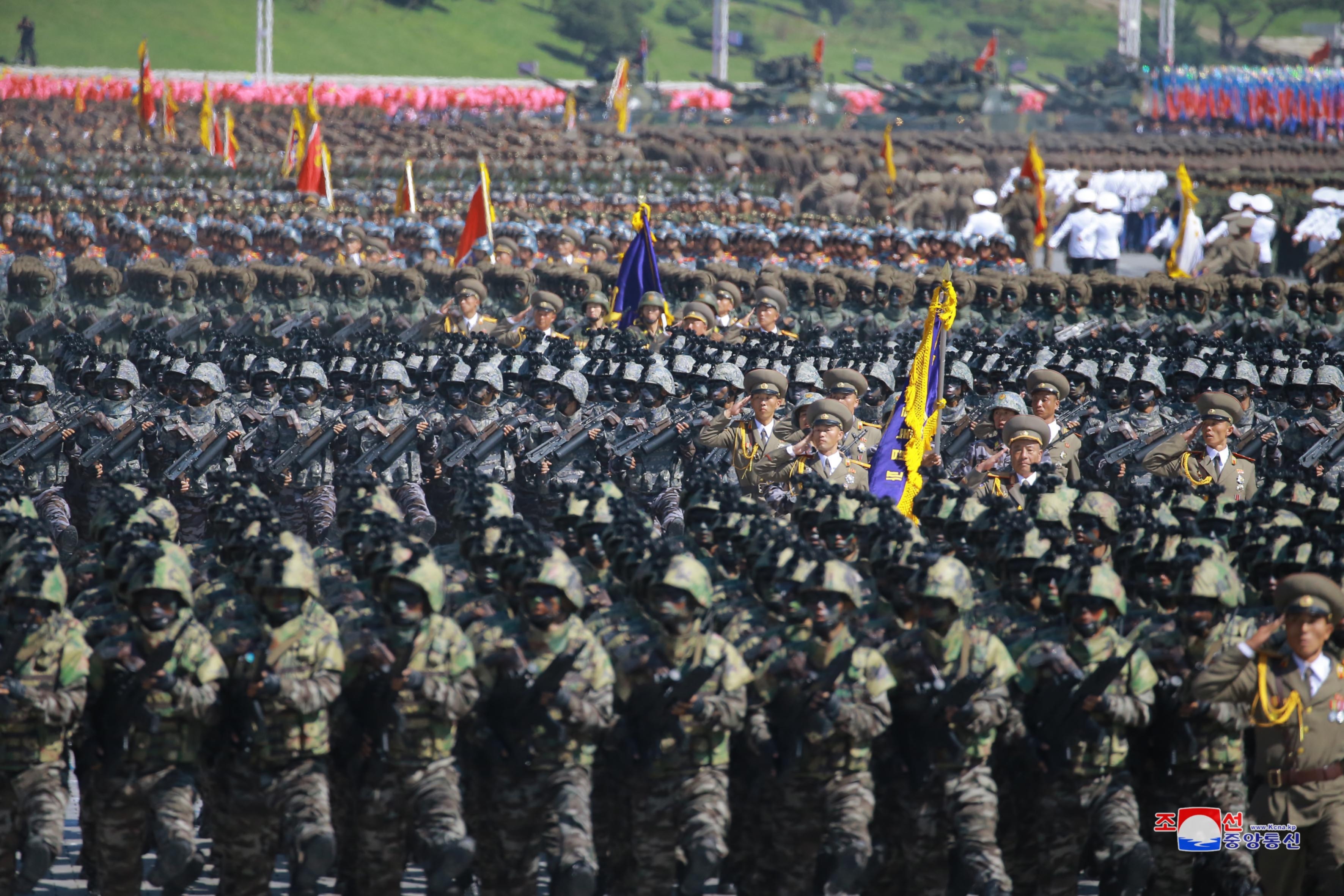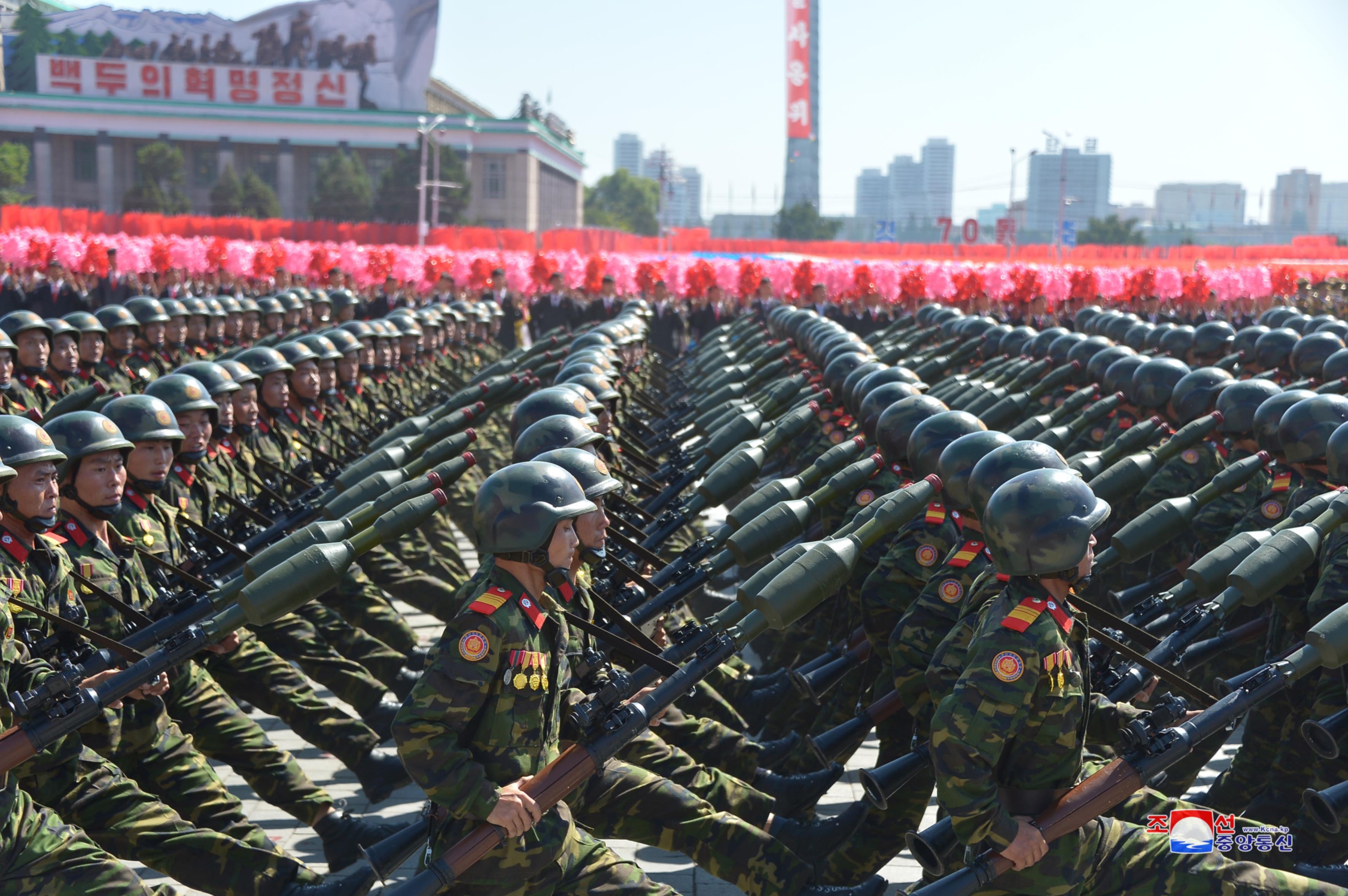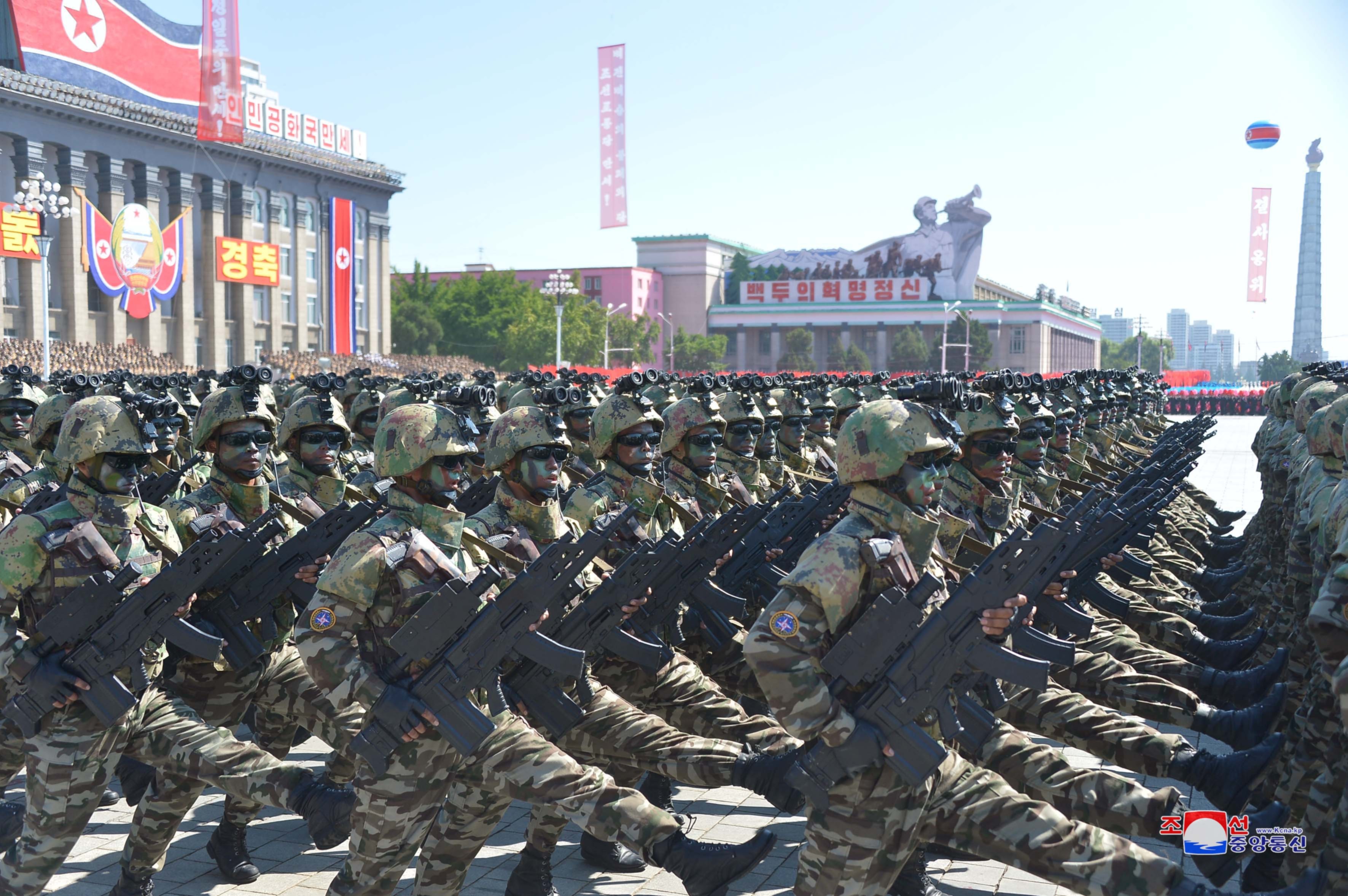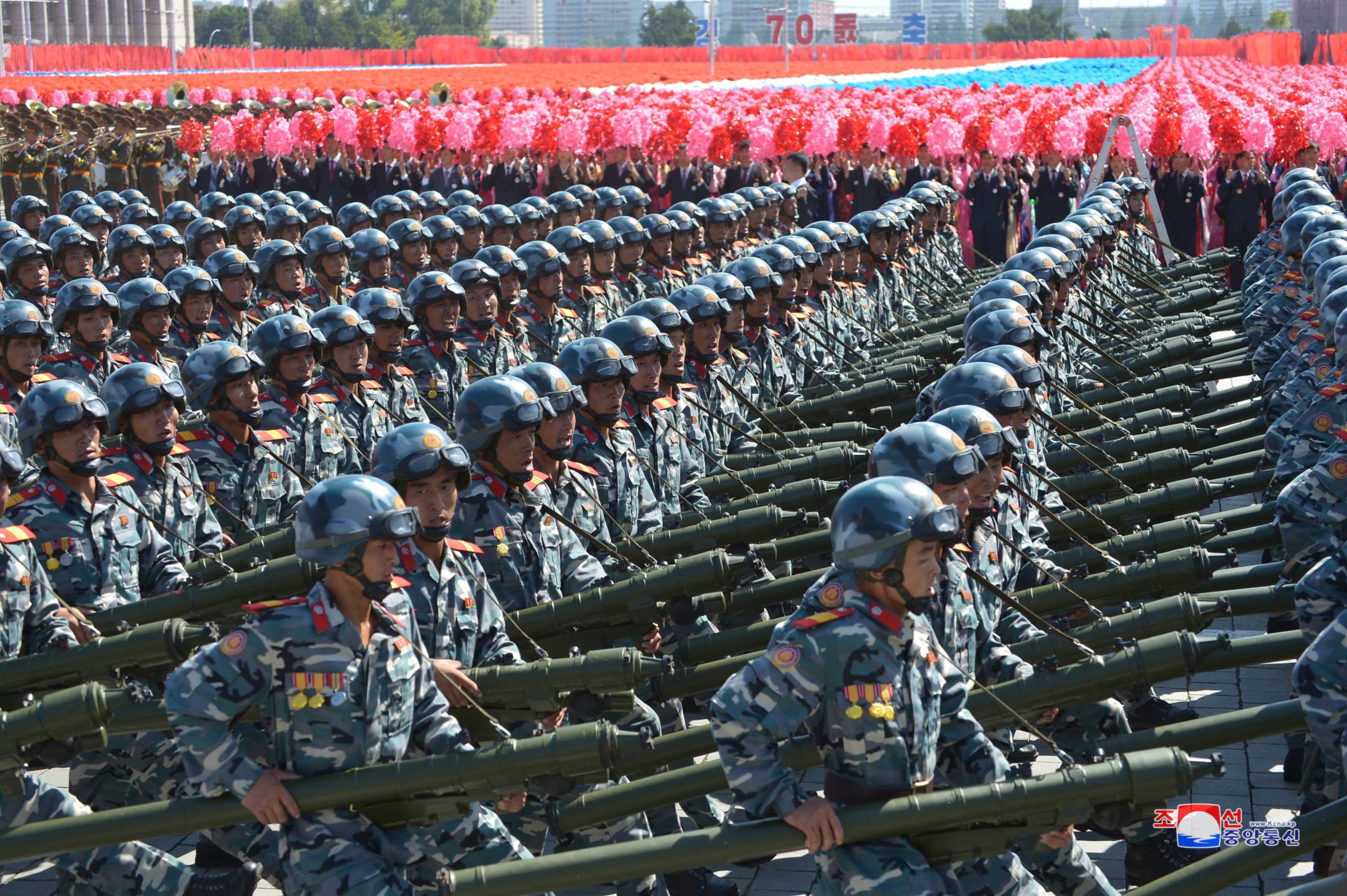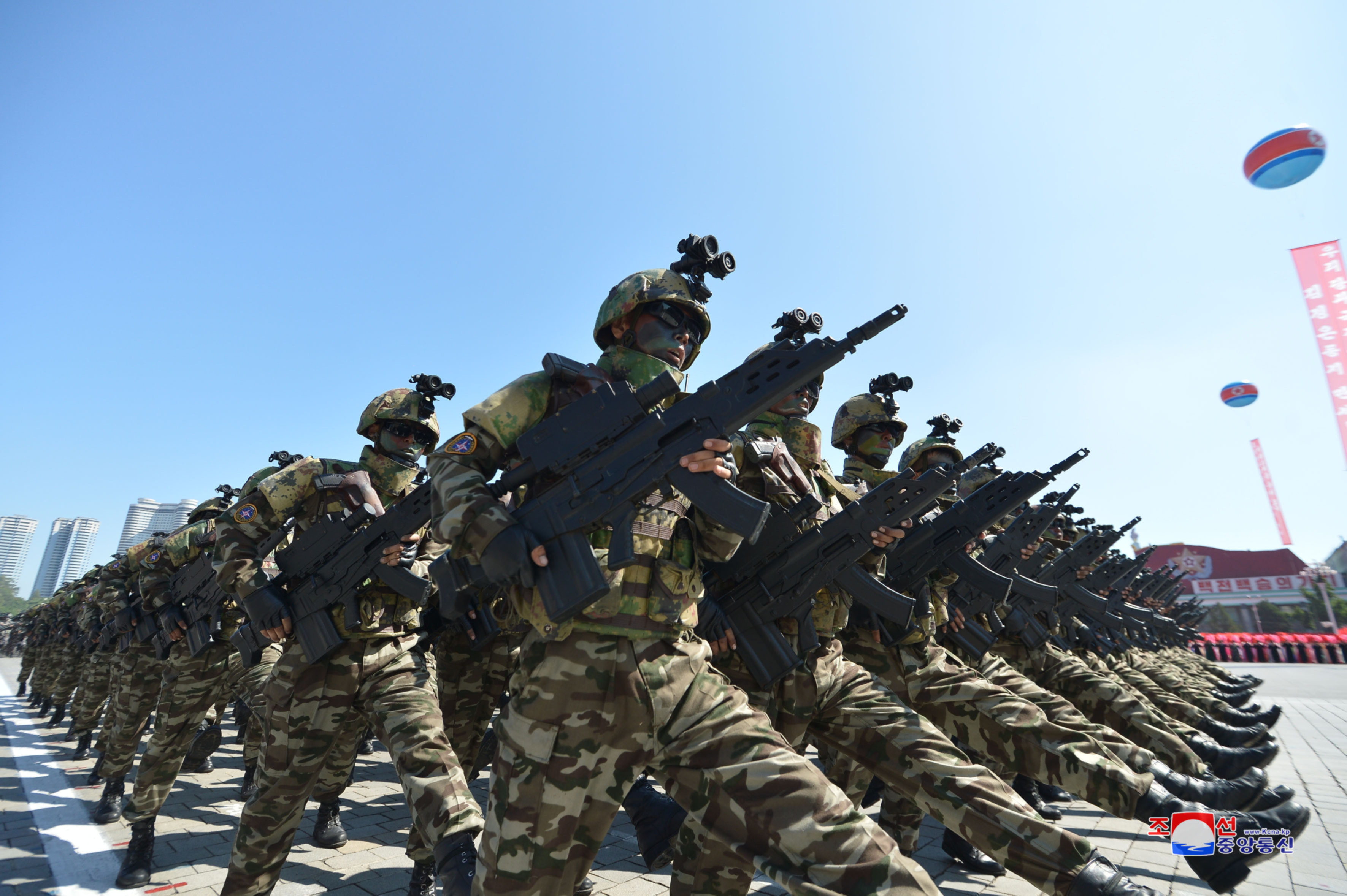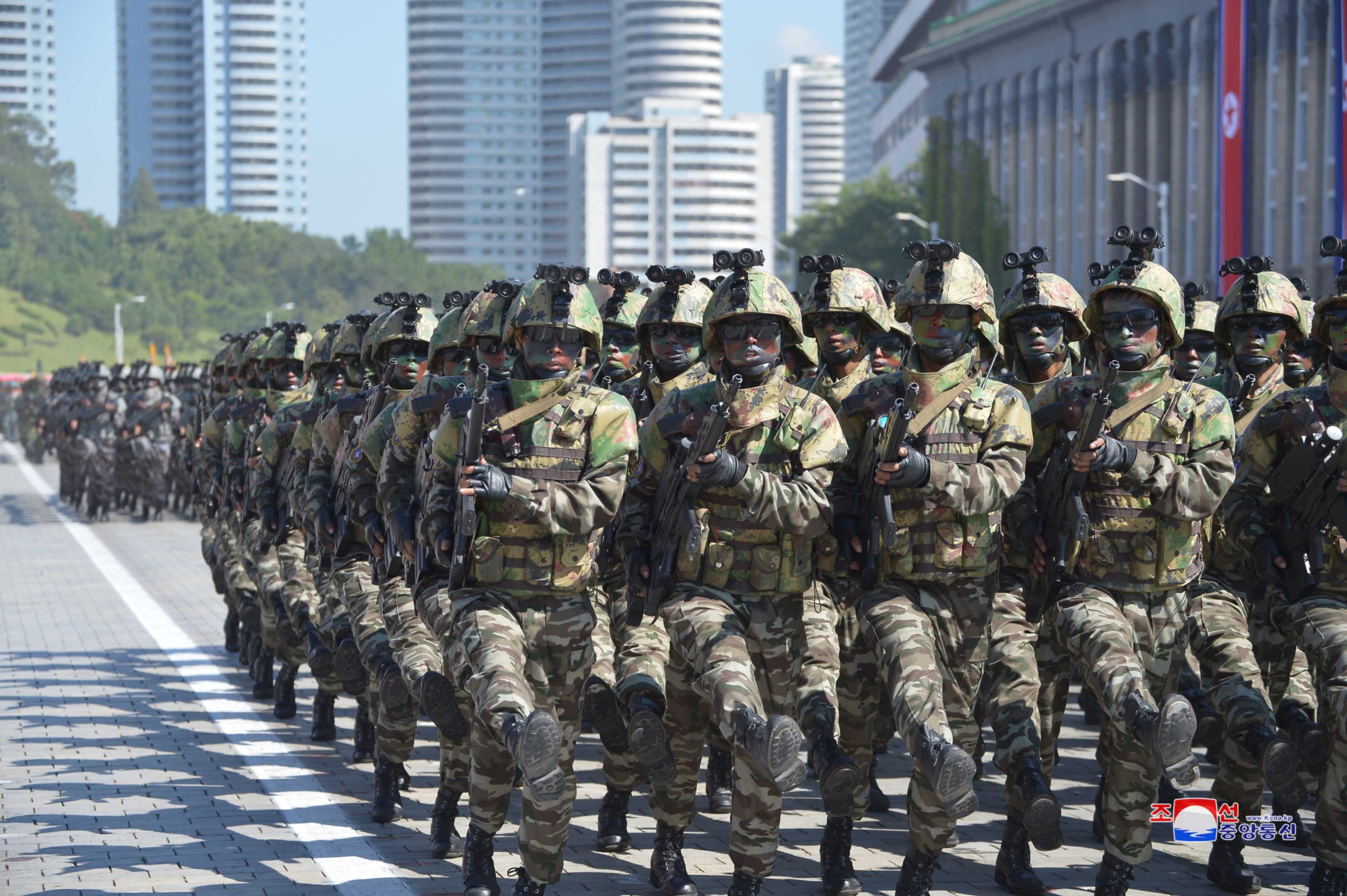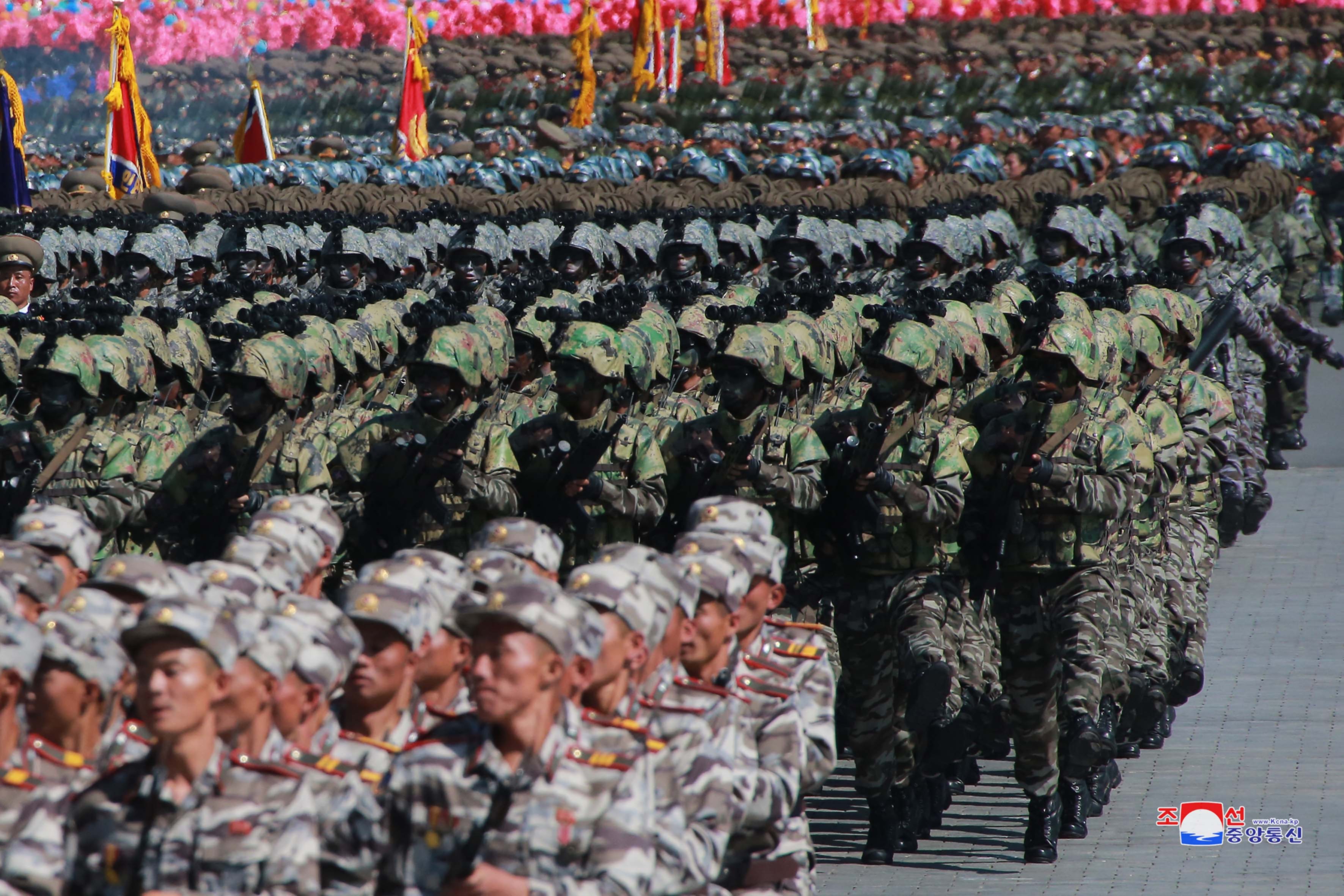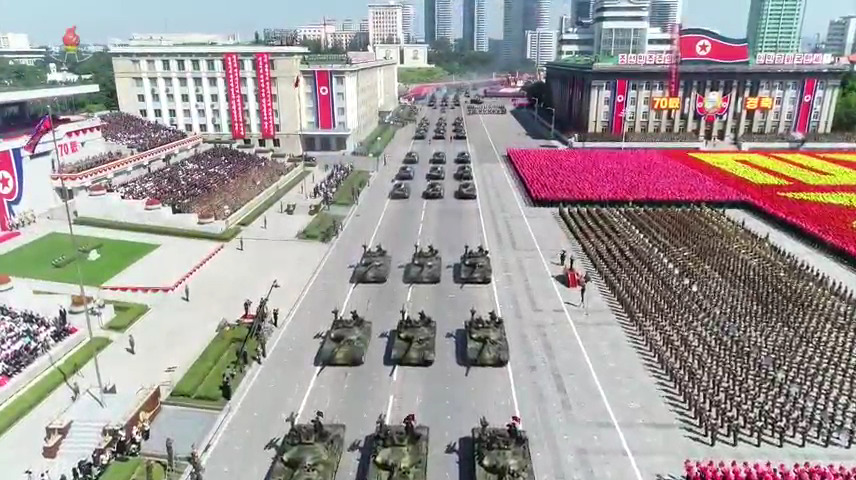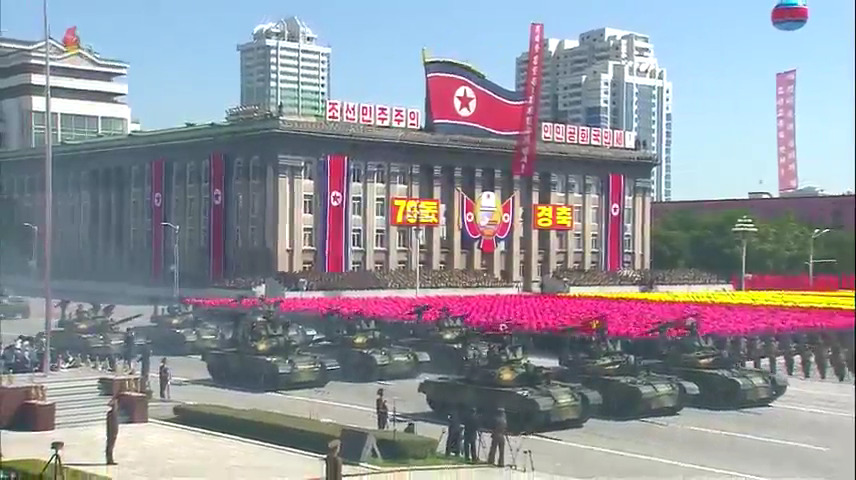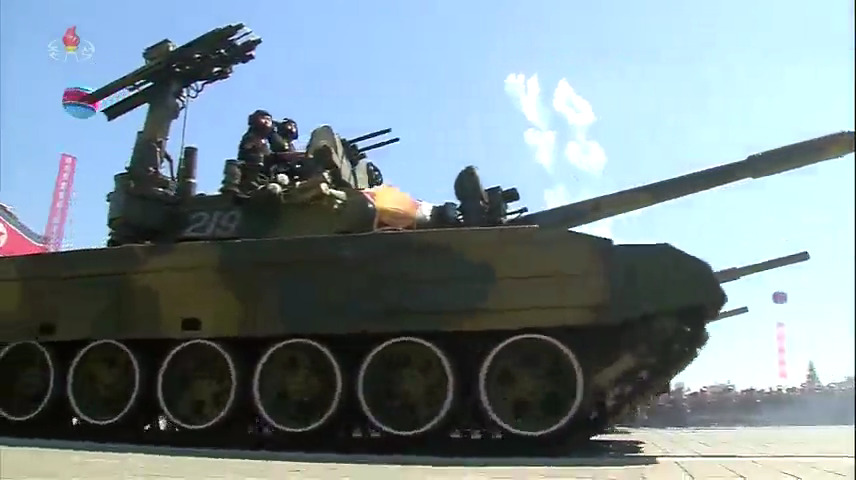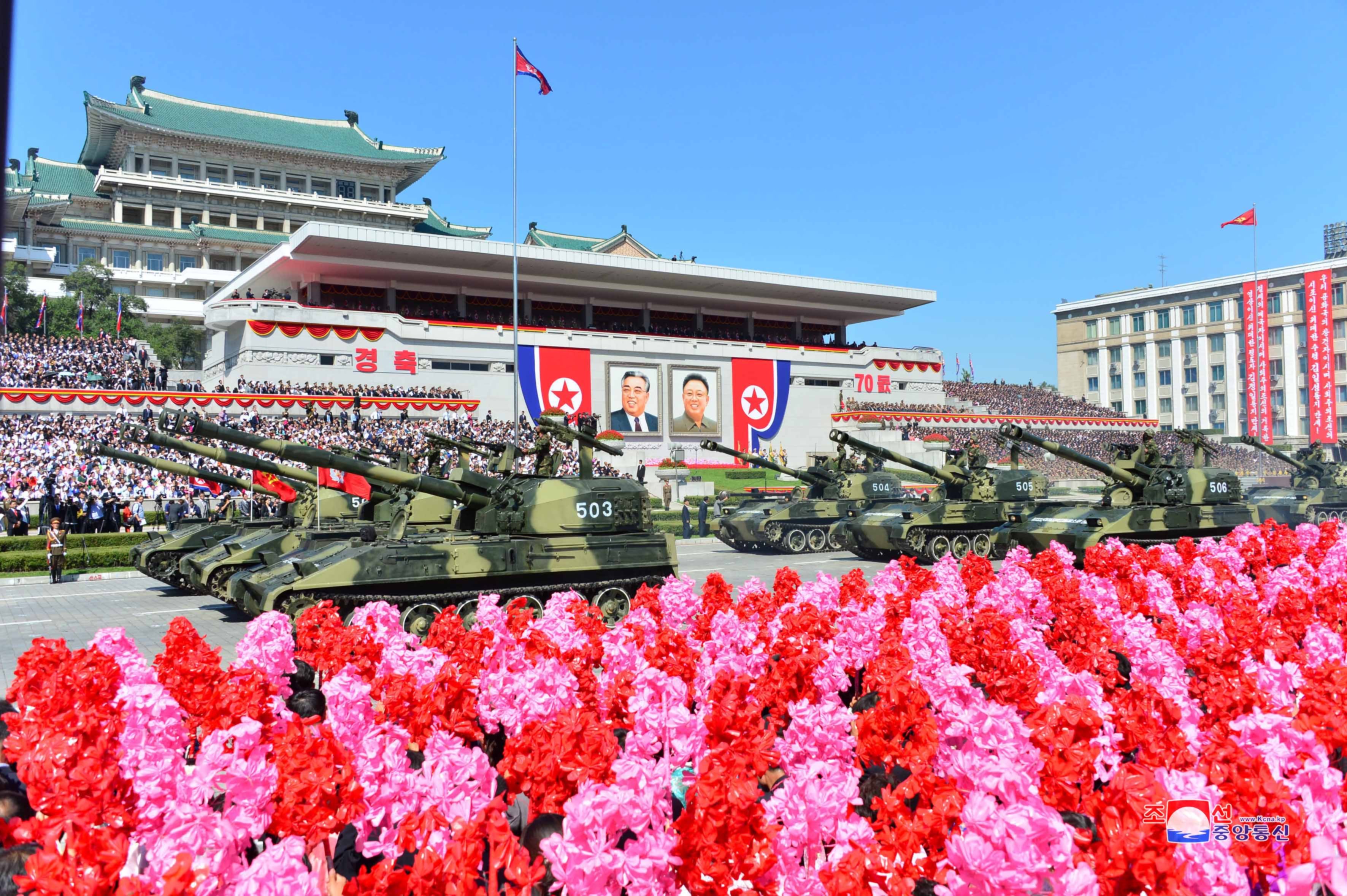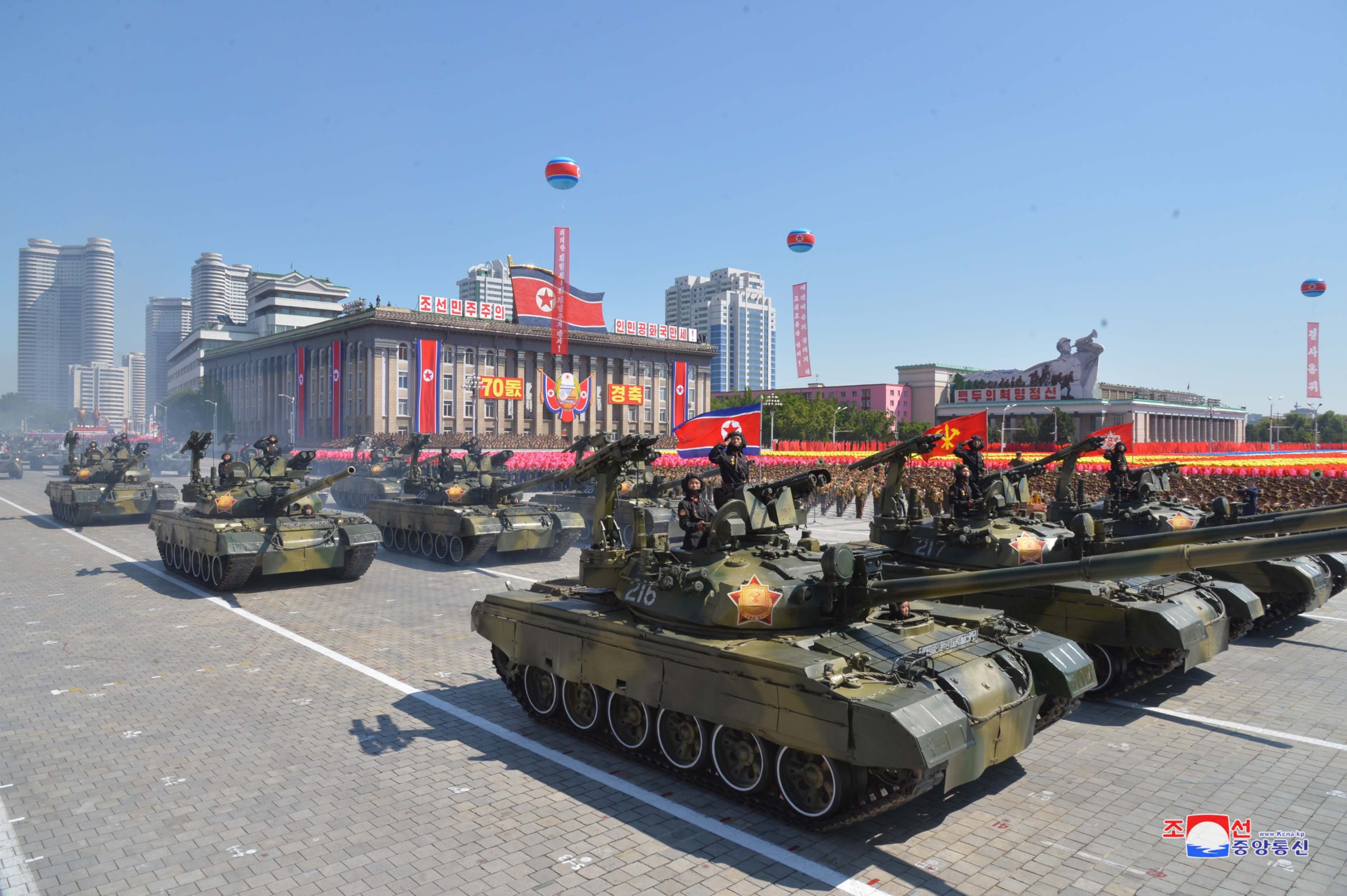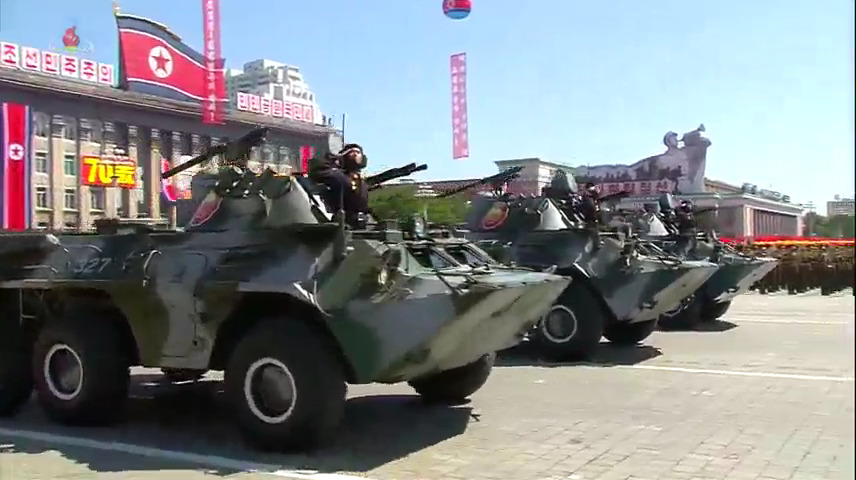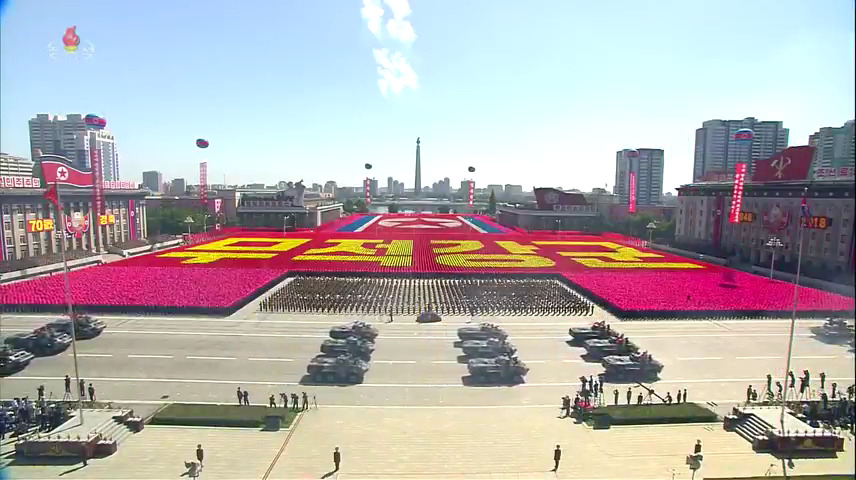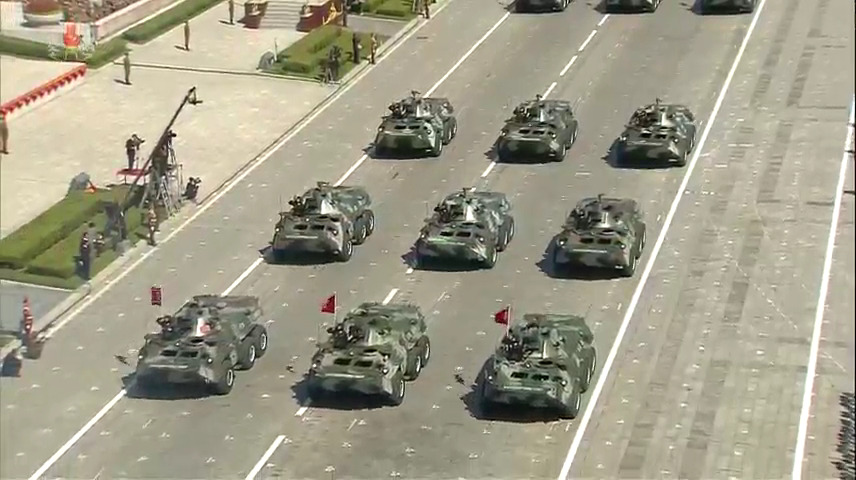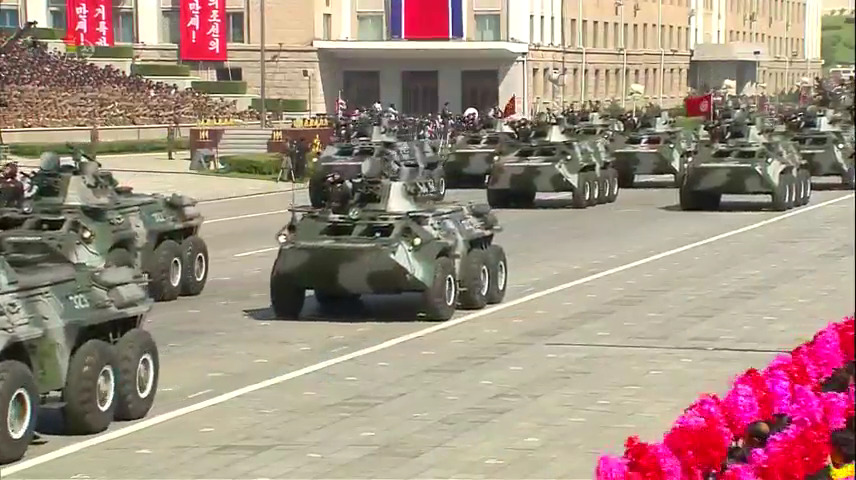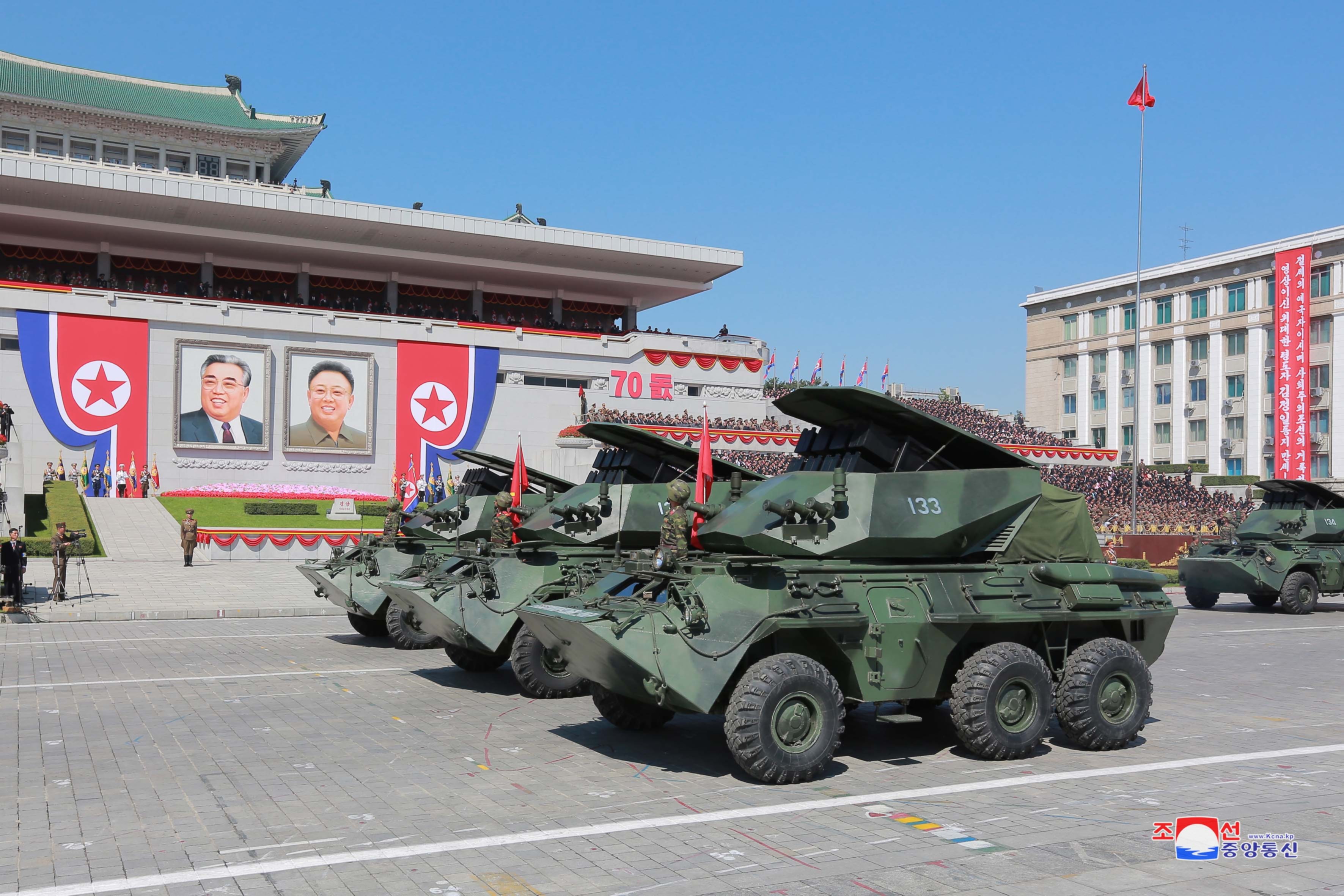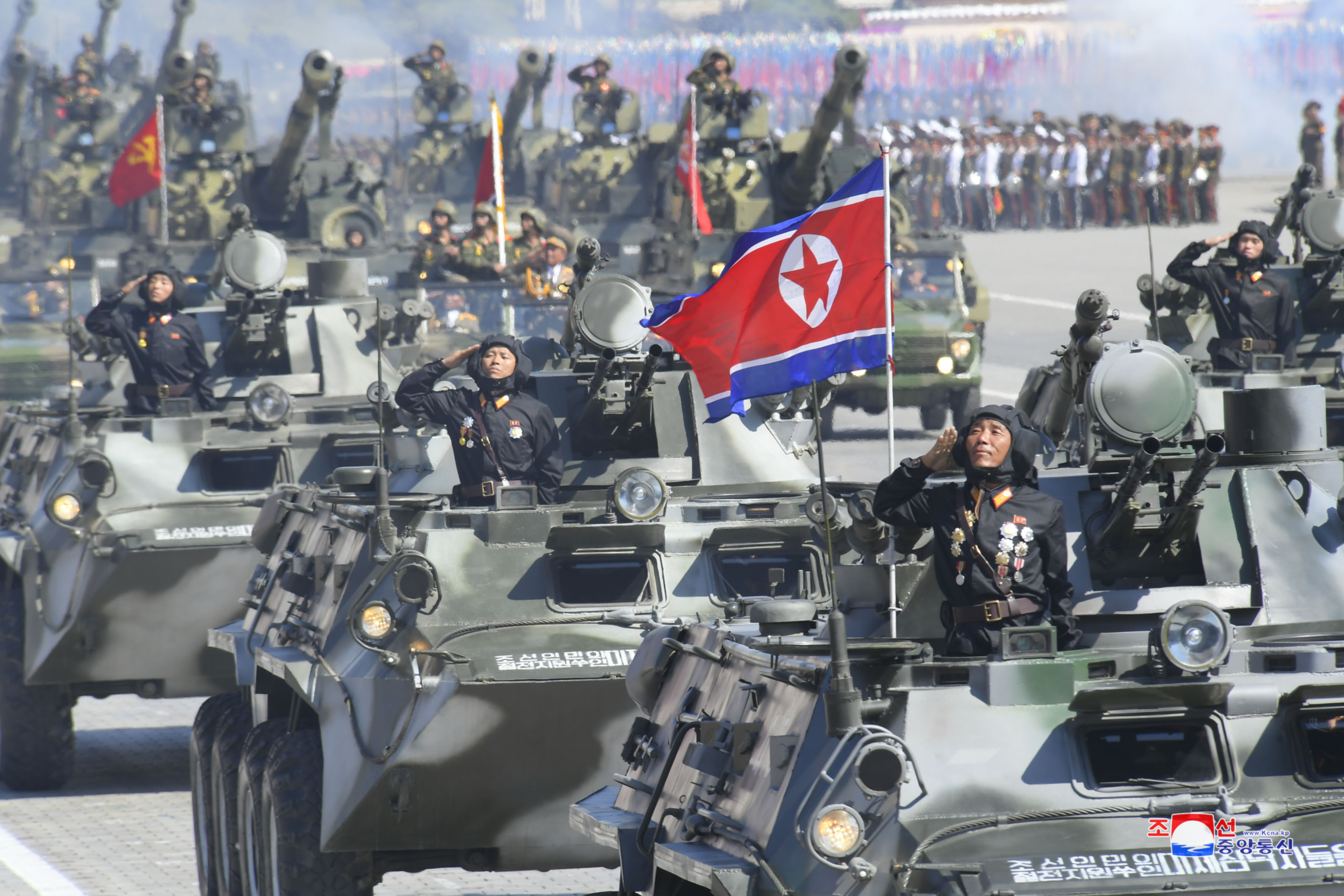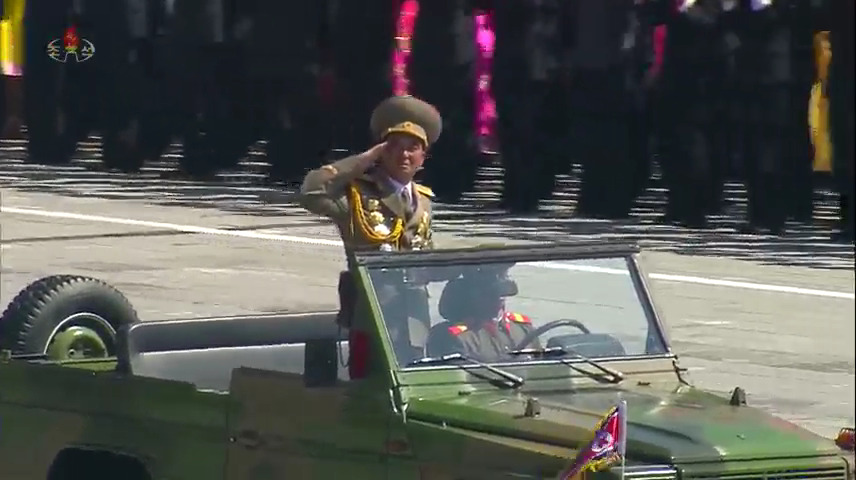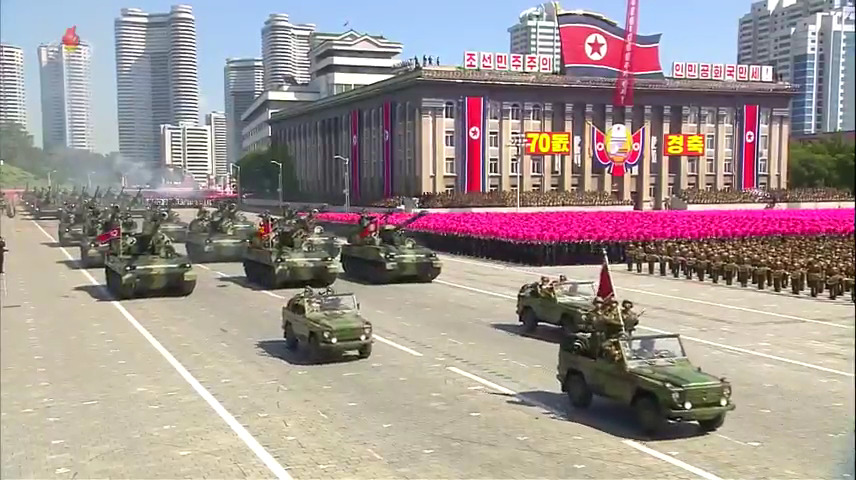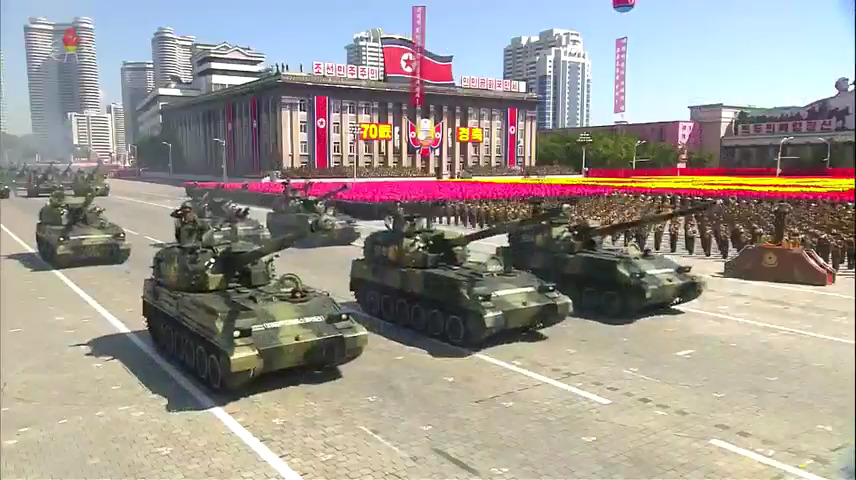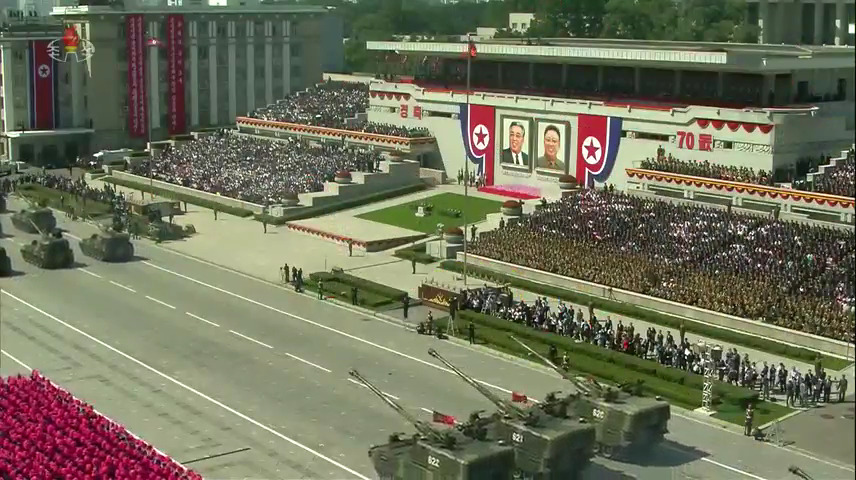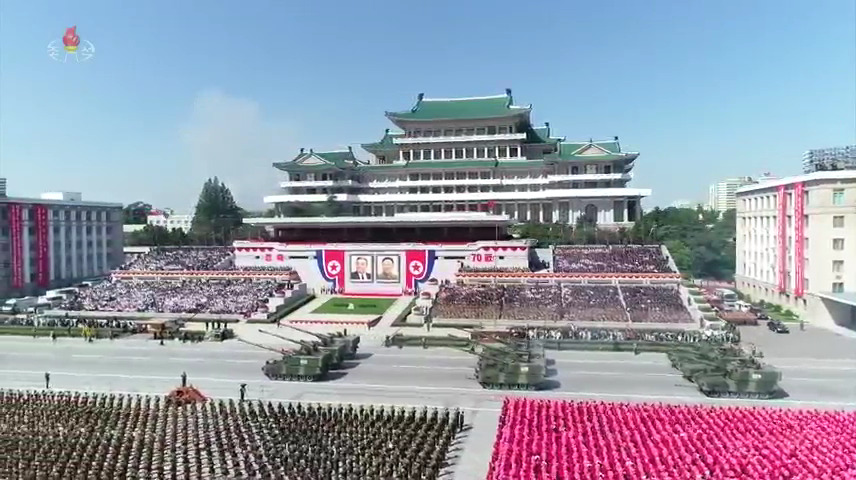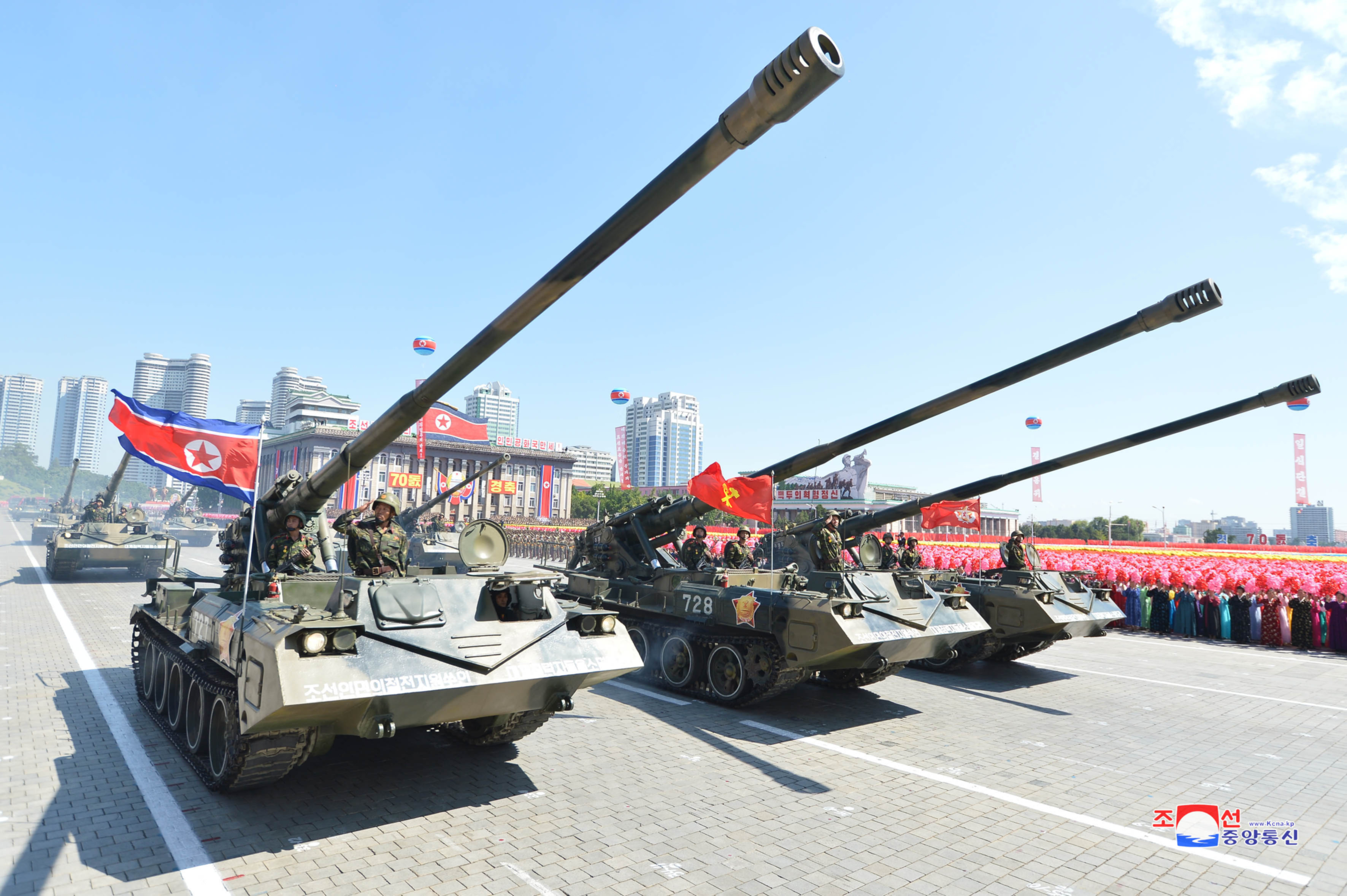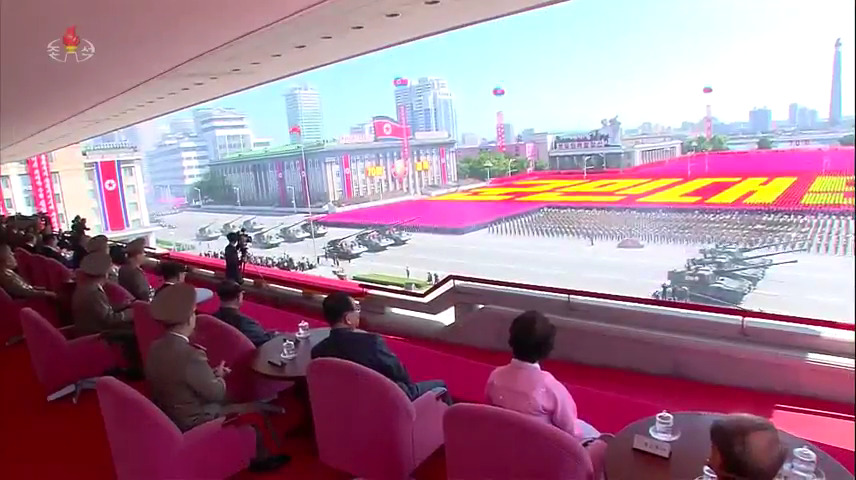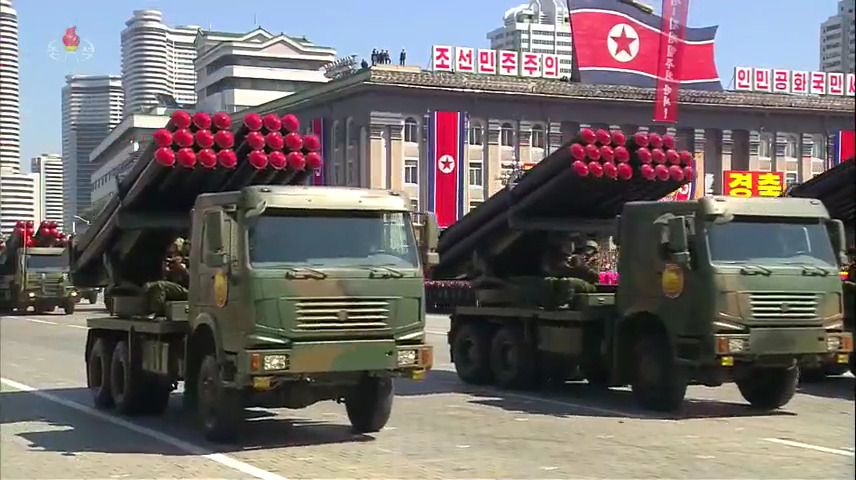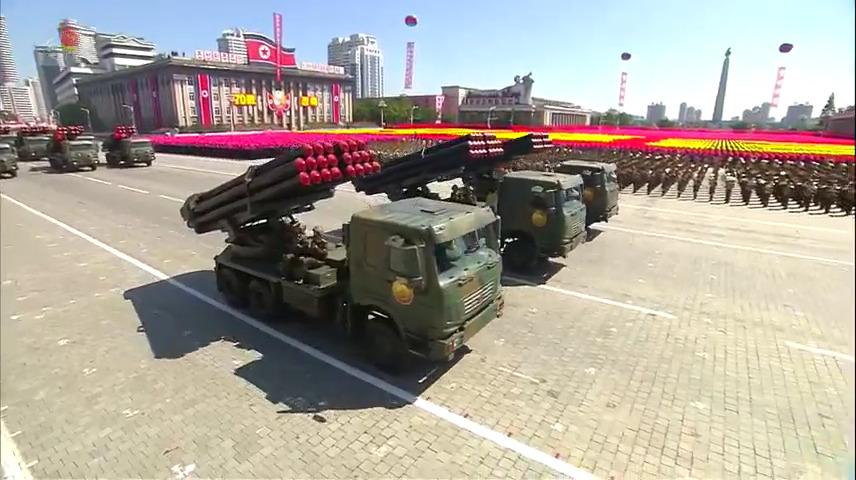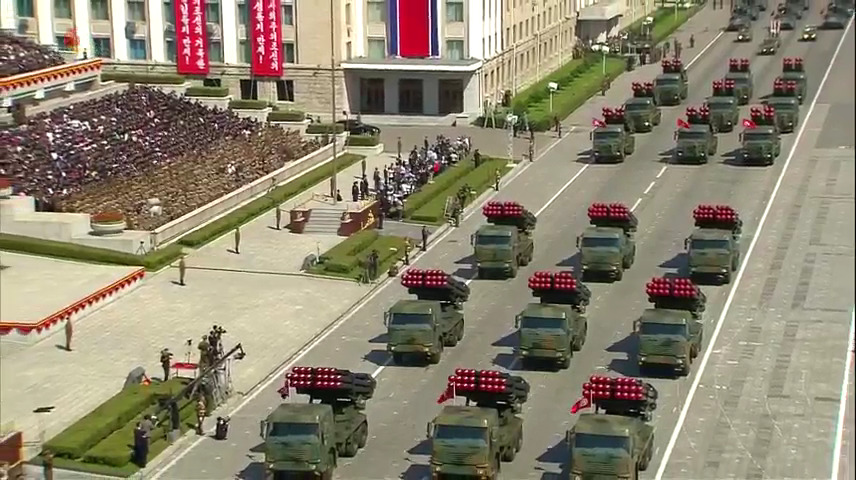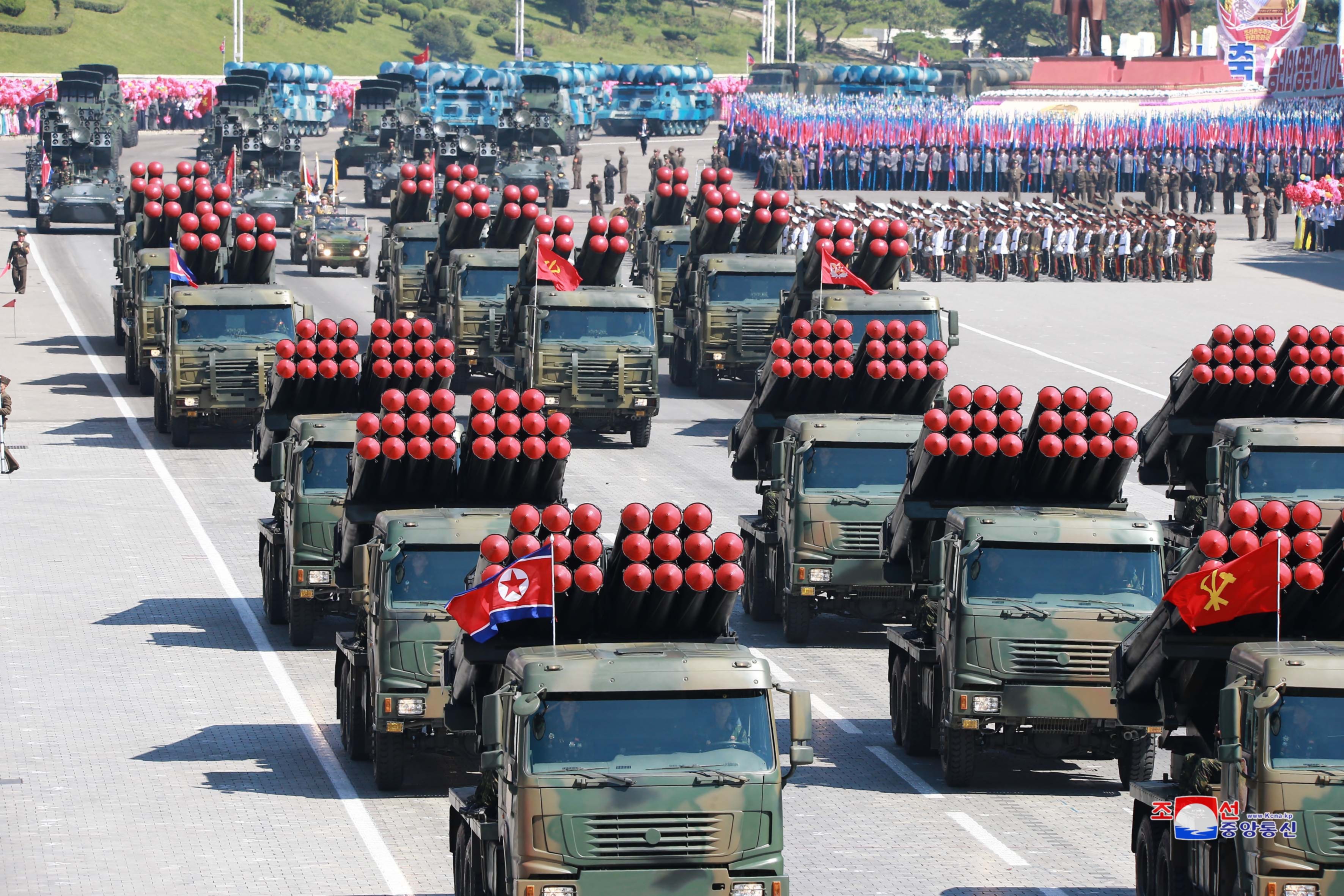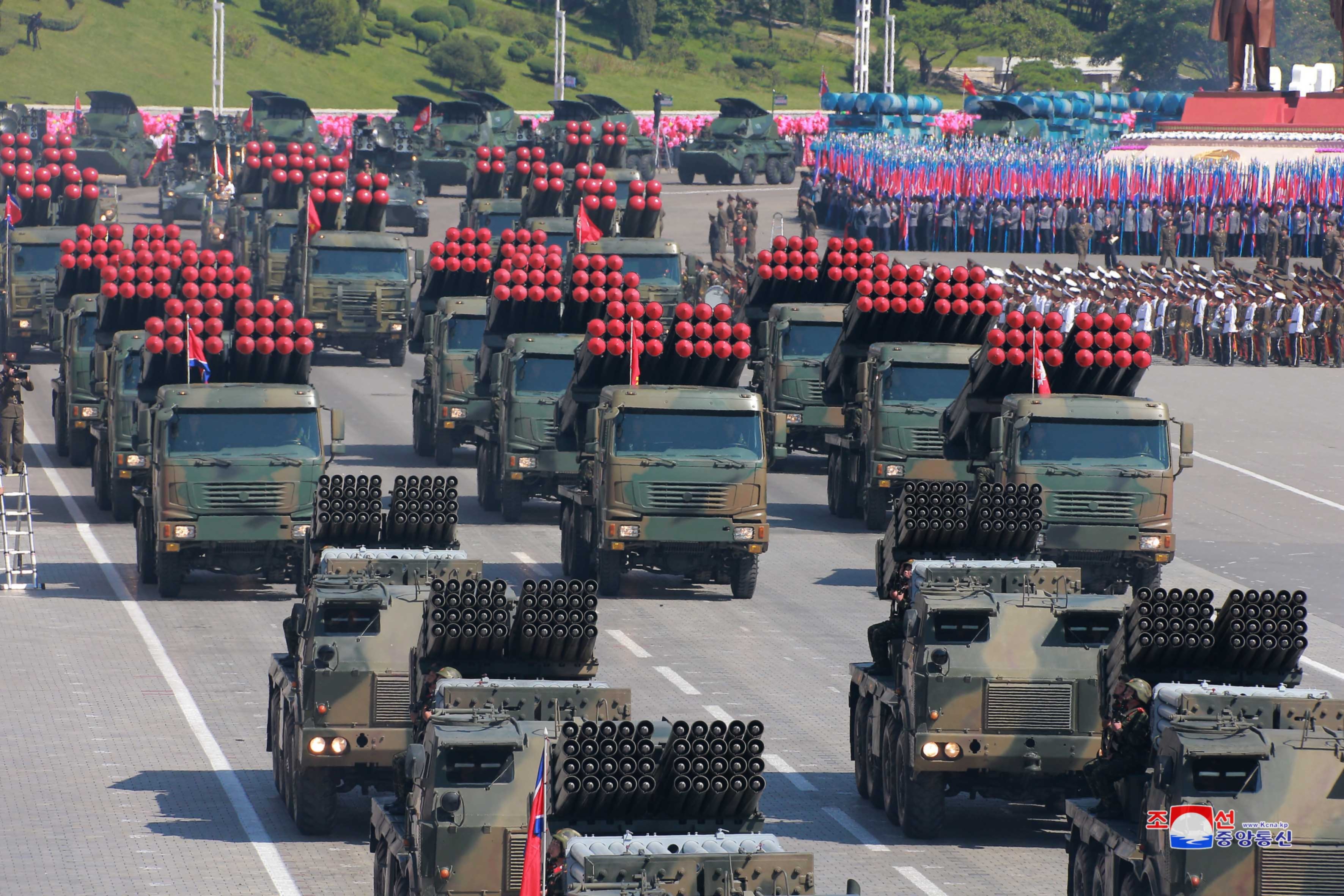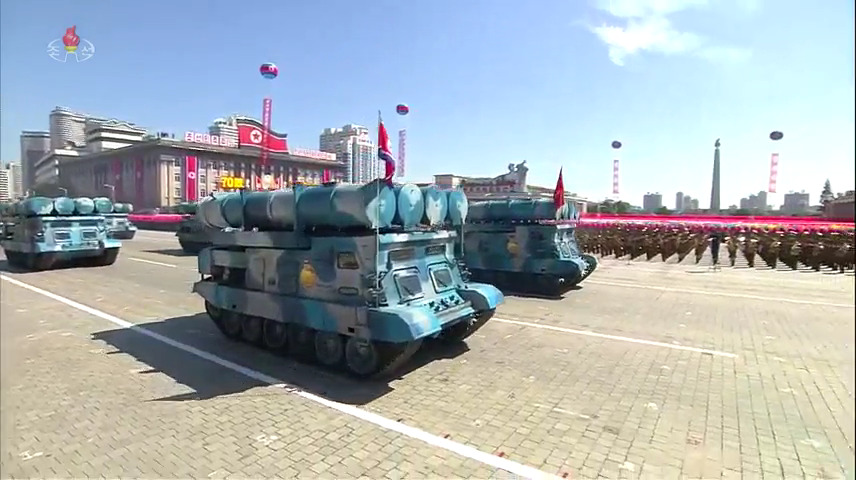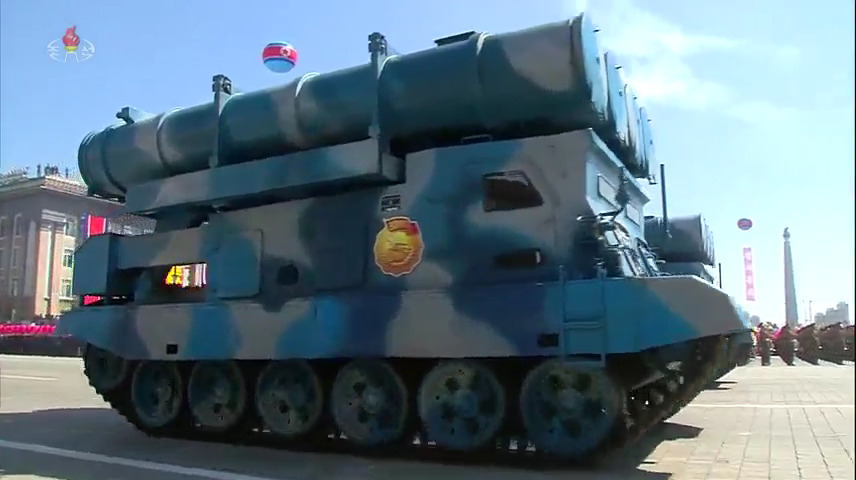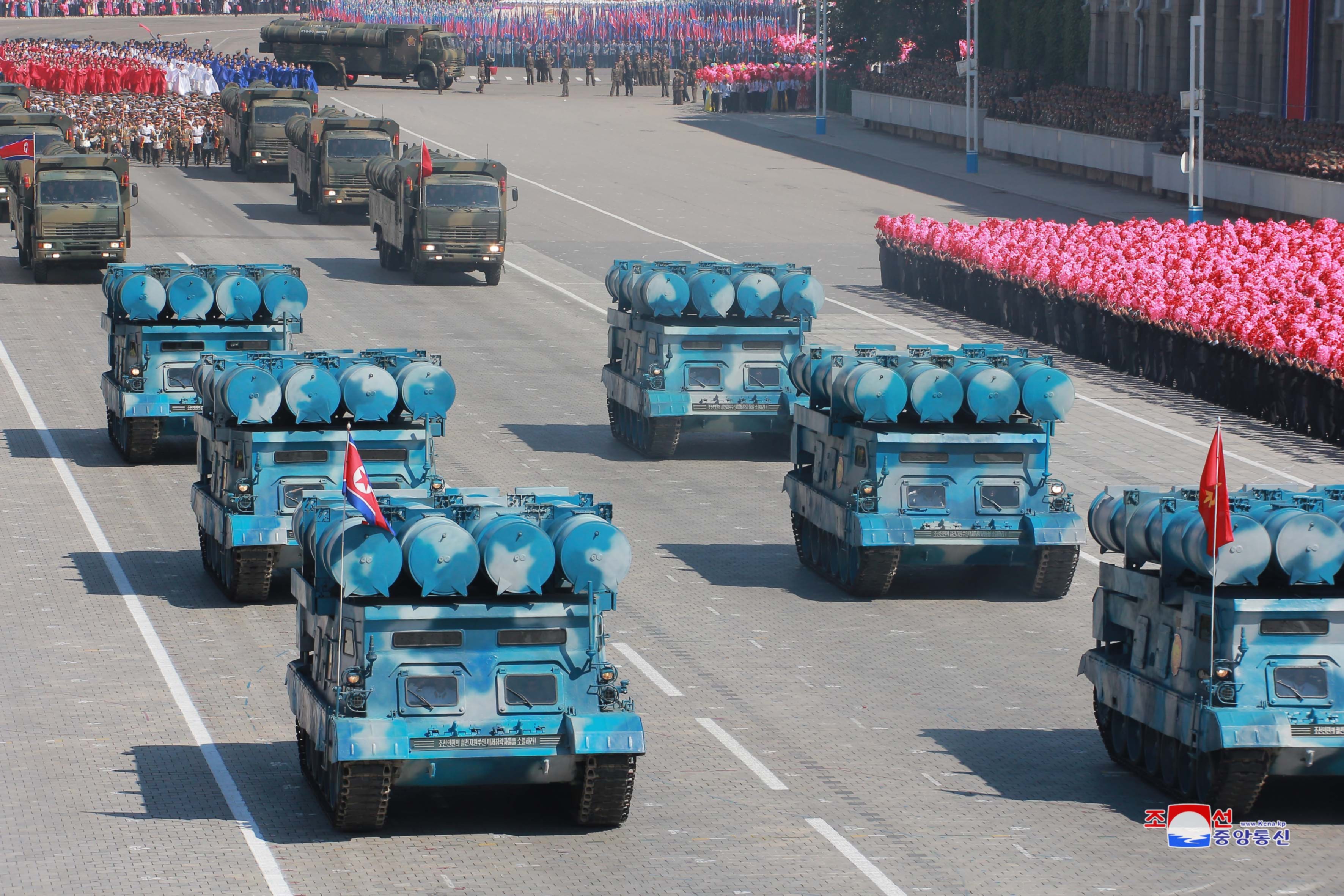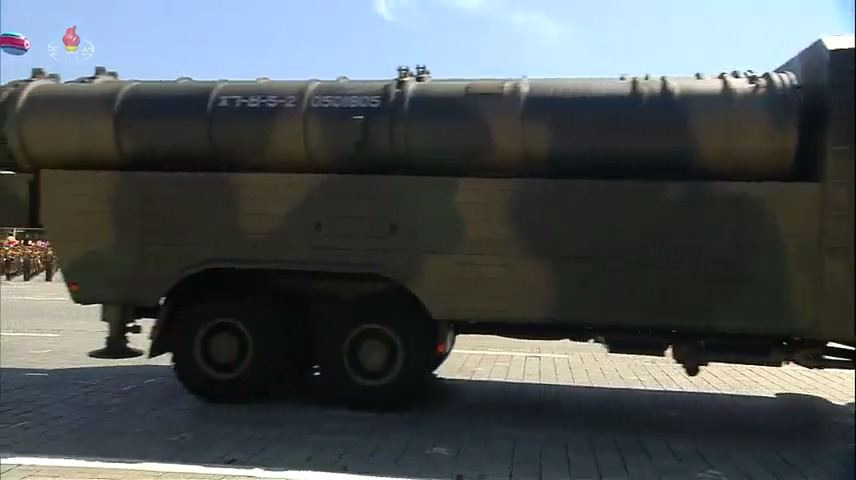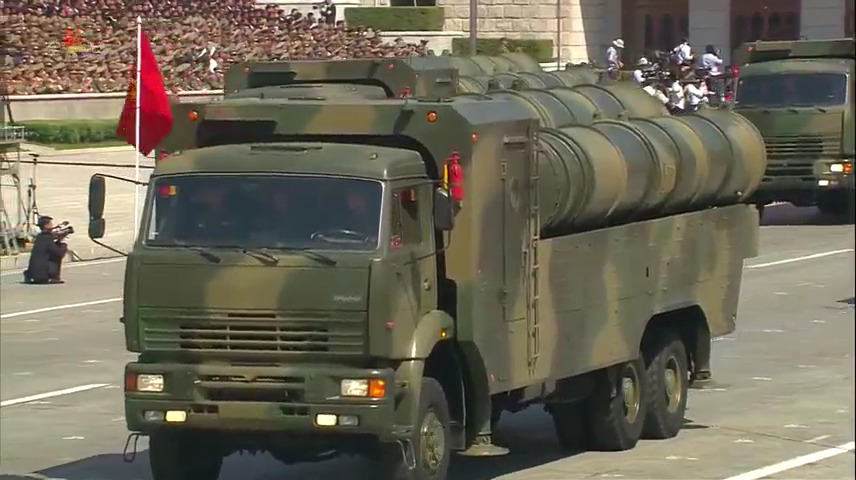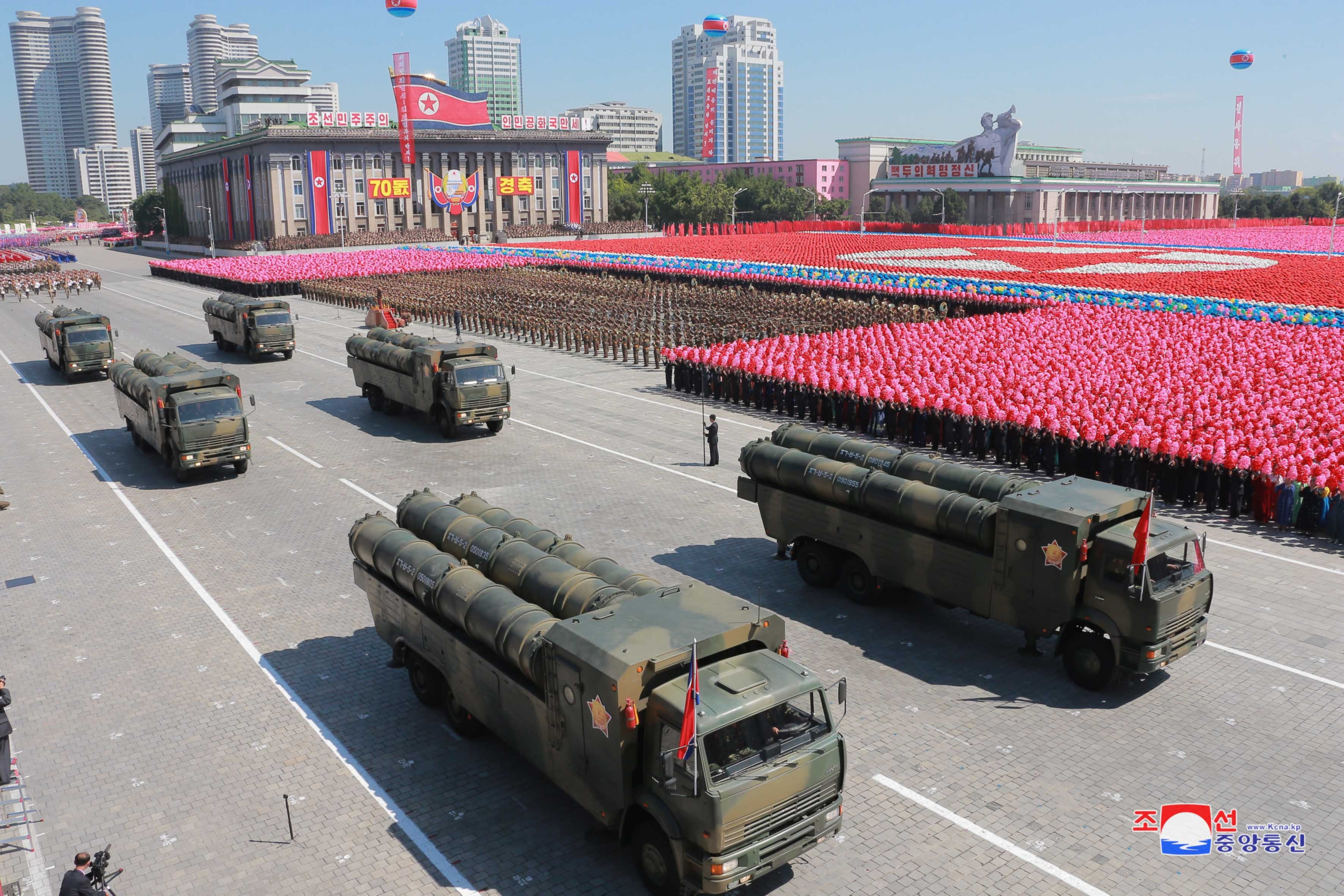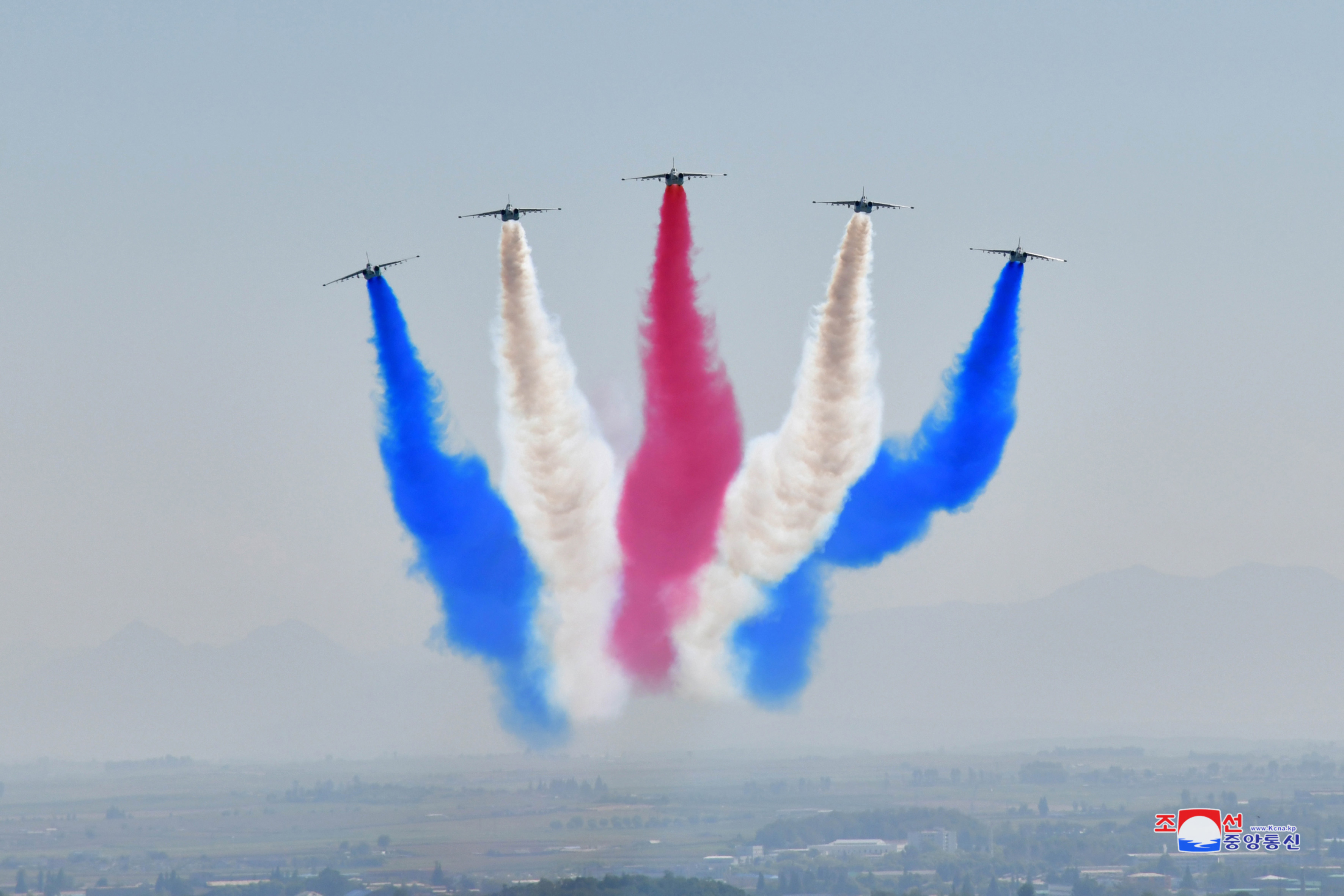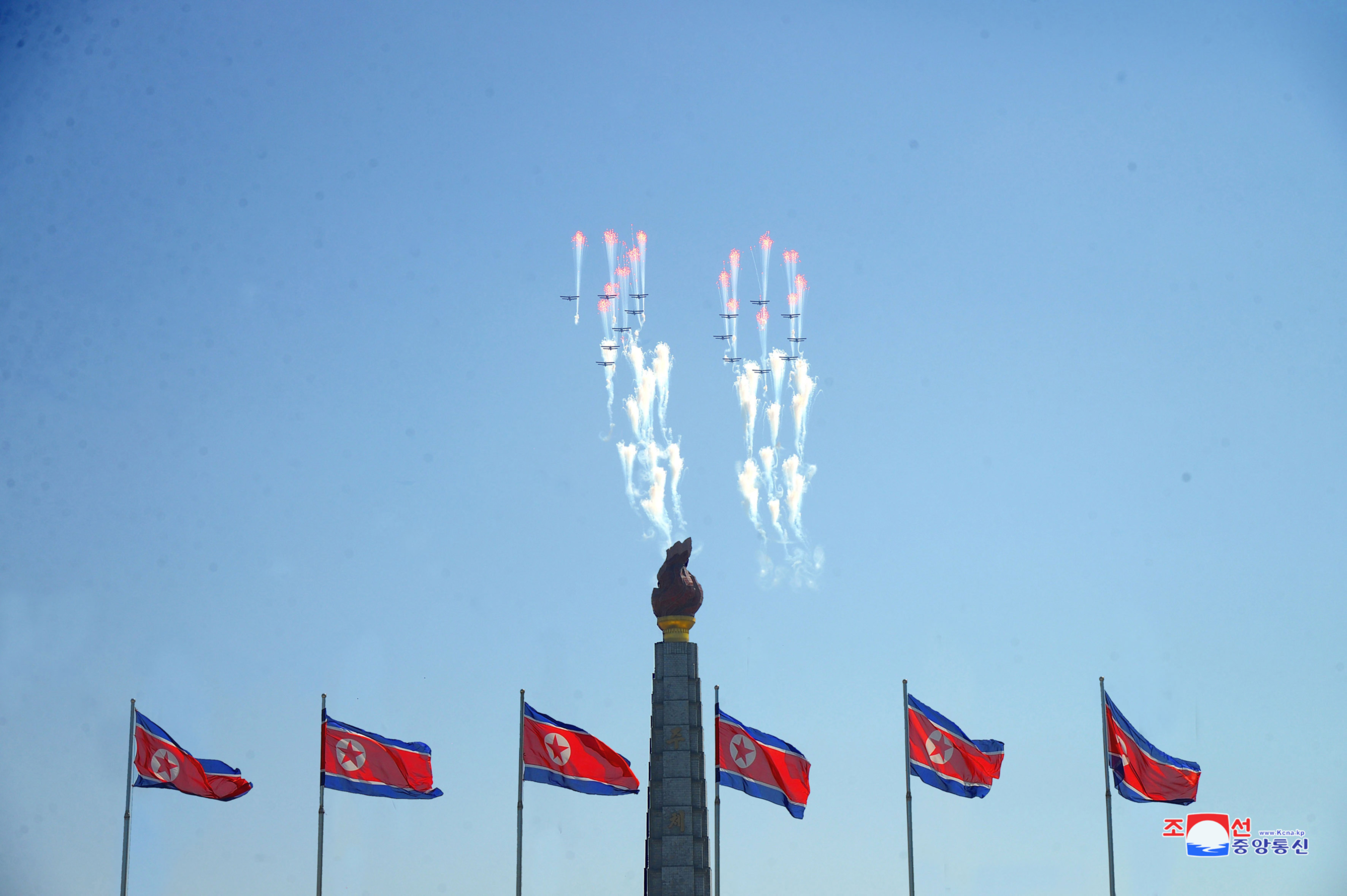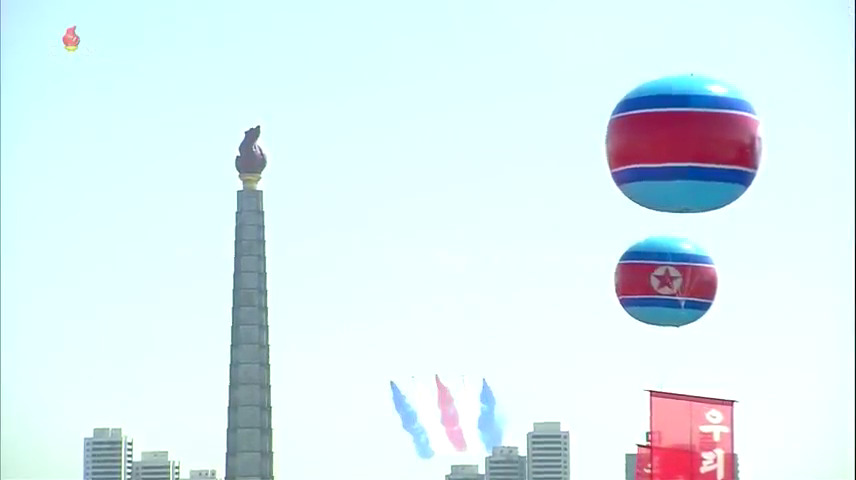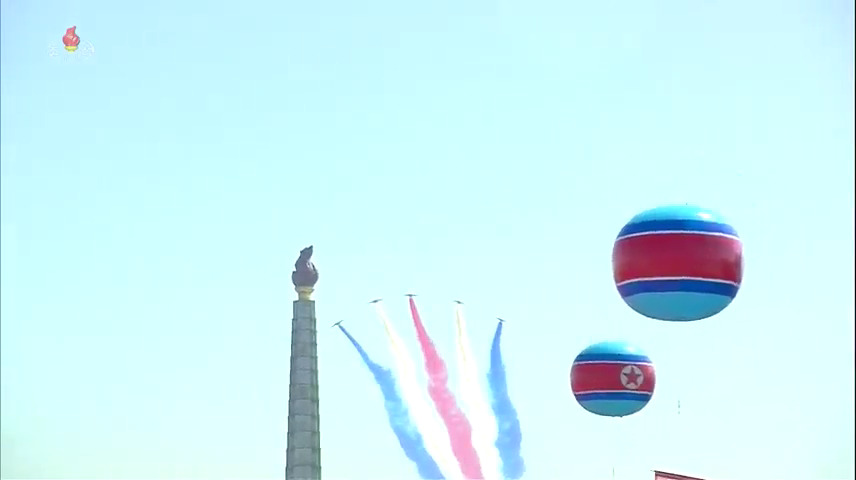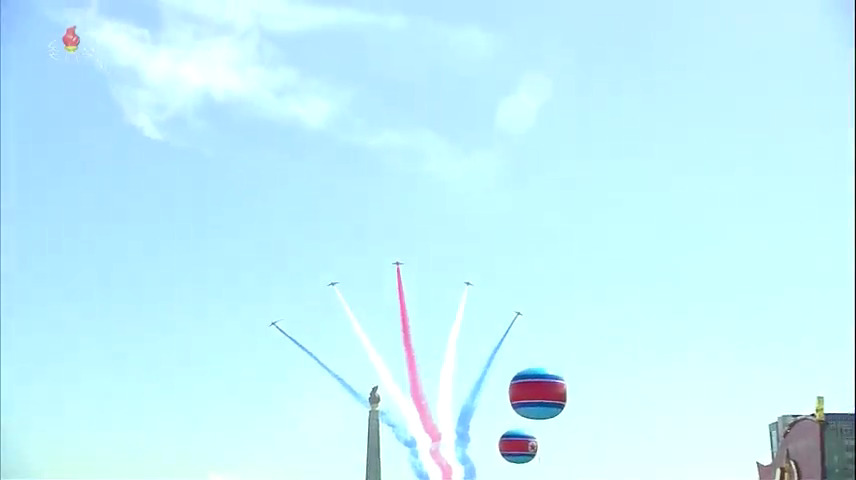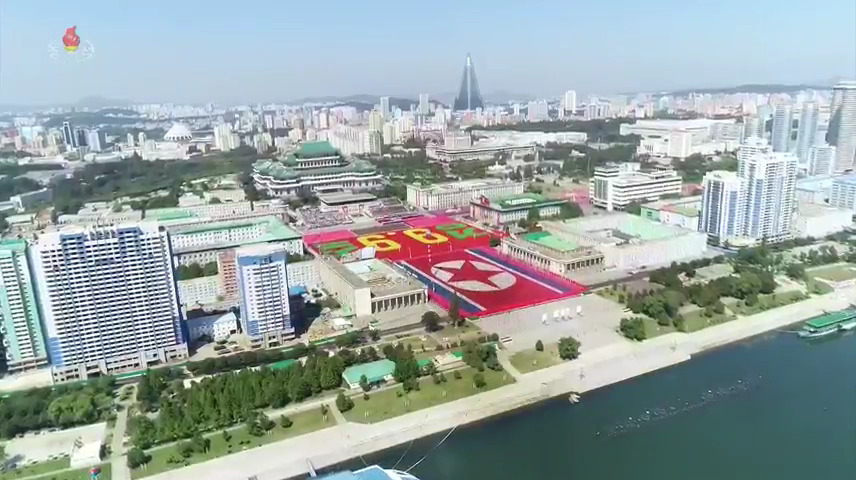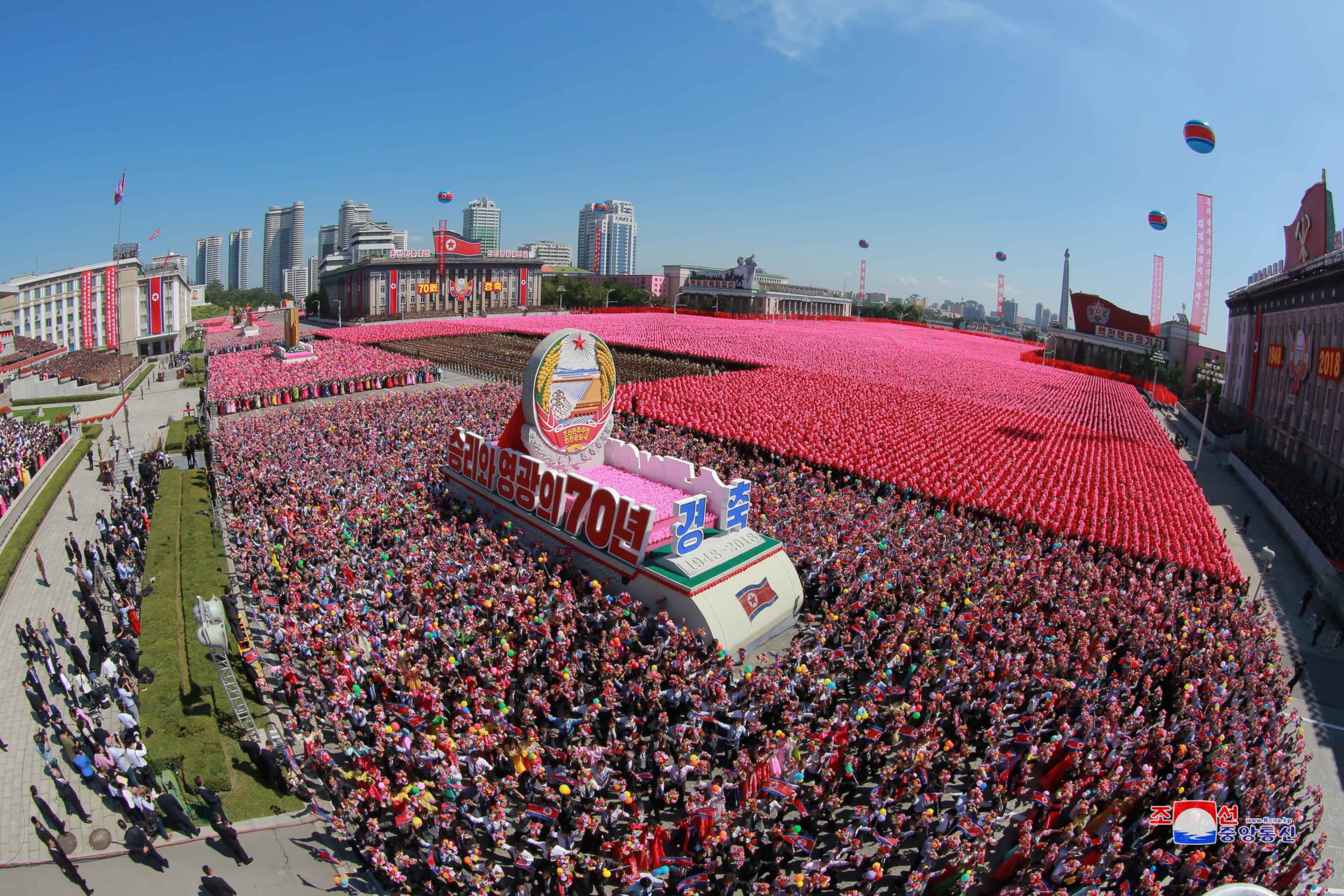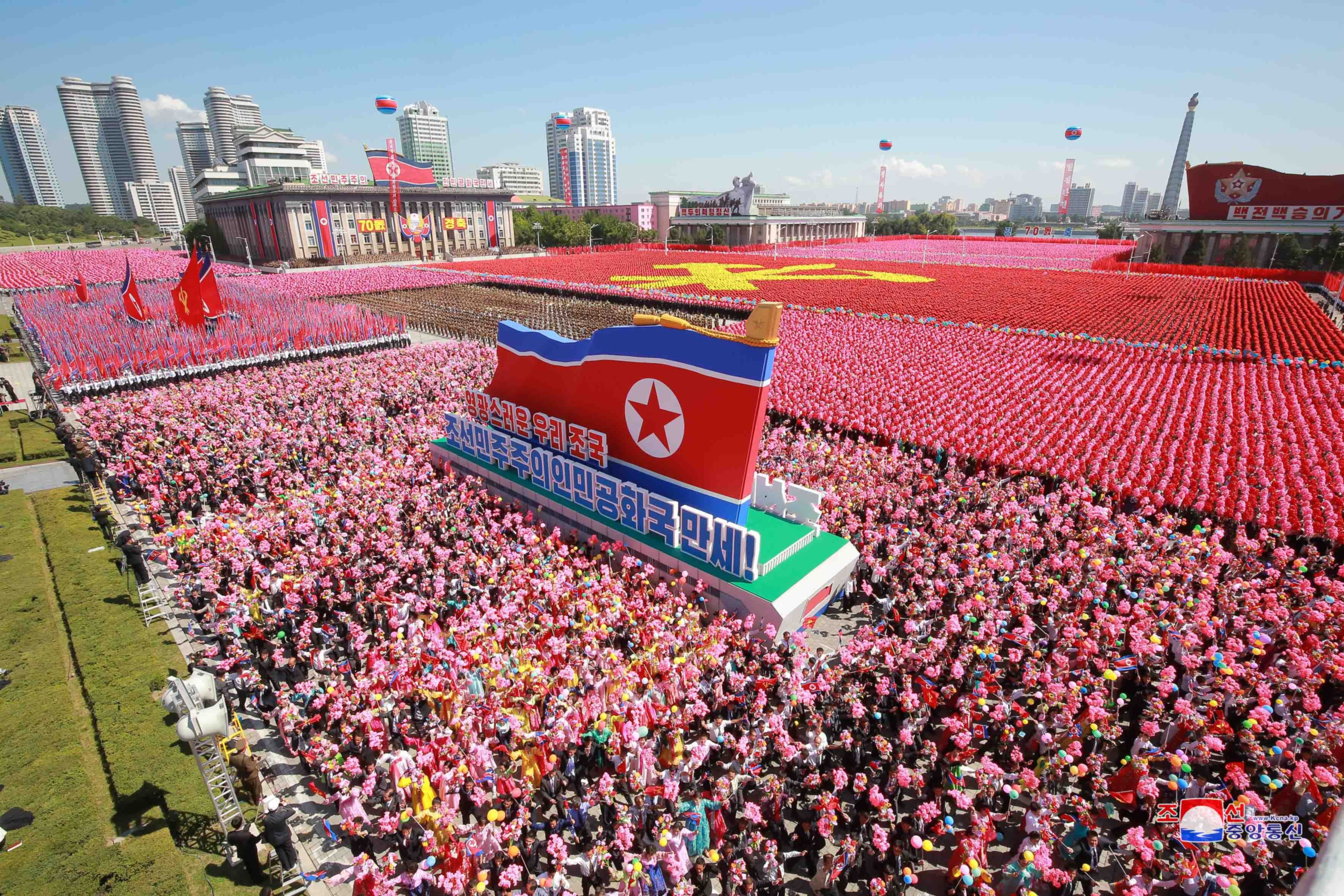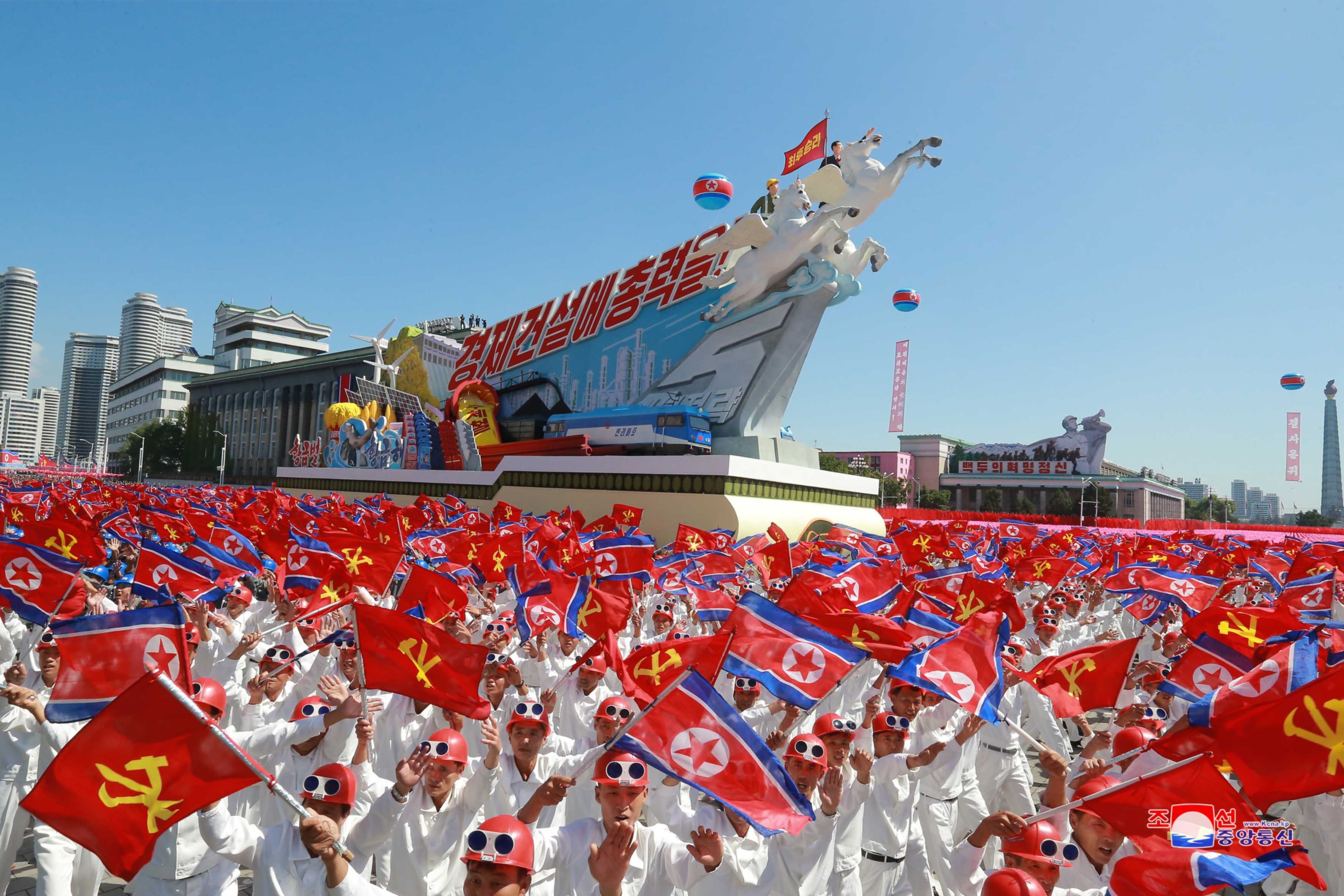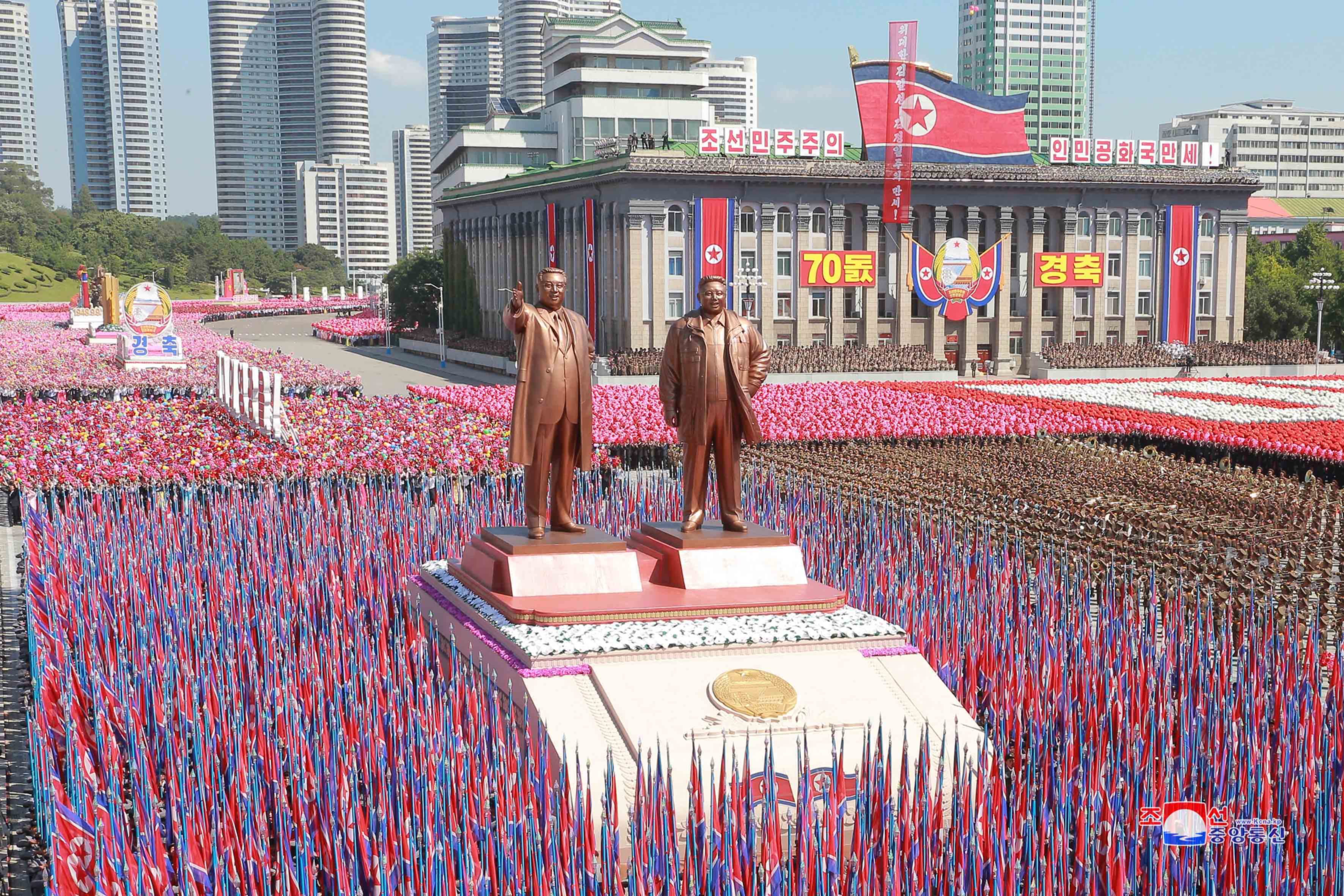 View Original Article