2023 Chronology of Missile and Military Events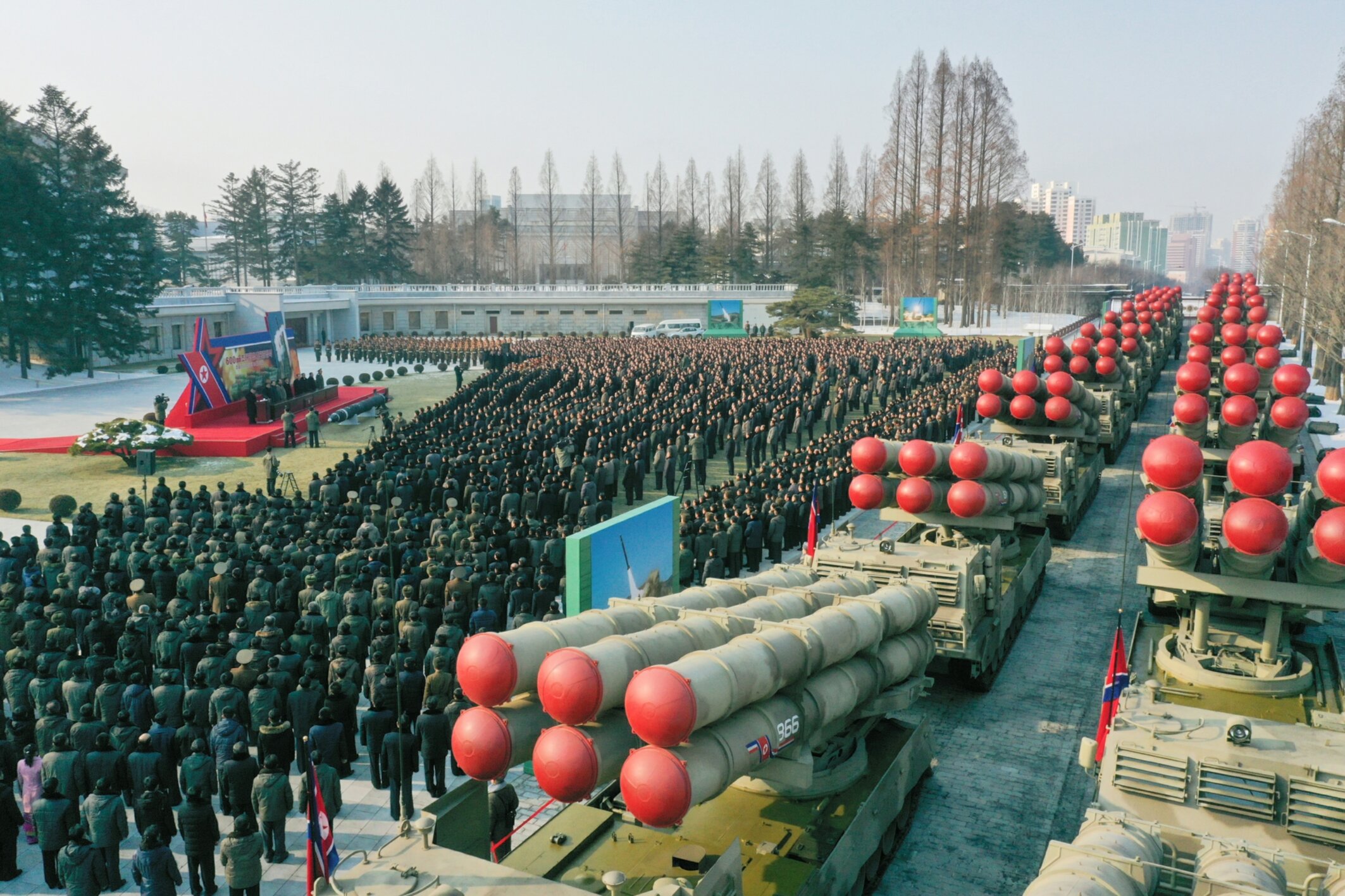 The following is a rolling chronology of ballistic missile events (drills and test firings), military engagement and external military exercises (US-ROK, US-JP and US-ROK-JP) that occur in and around the the Korean Peninsula during 2023.  Events will be listed (by date) in reverse chronological order.  It will be updated every day around midnight Washington DC time.
As of 19 March, the DPRK has neither reported nor been observed to have conducted its seventh nuclear weapons test.
19 March
SRBM launched from Tongch'ang-ri (Sohae Center) in North P'yo'ngan toward East Sea
16 March
Long-range missile launch from Sunan toward the East Sea
14 March
Two medium-range missiles fired around 7:41 KST from Changyo'n County, South Hwanghae, toward the East Sea
13 March
US-ROK simulation Freedom Shield and additional ROK and US-ROK joint exercises begin
12 March
Two submarine-launched cruise missiles fired near Sinp'o, South Hamgyo'ng in the morning (KST)
9 March
Short-range launch from Namp'o at 18:20 KST toward the West Sea which was part of an artillery "fire assault" drill
7 March
KPA General Staff accuses ROK military of firing live artillery during exercises in Paju on 7 March and said that around 9:00 KST the II Army Corps mobilized reconnaissance and anti-air assets in response.  ROK JCS deny any live fire exercises took place.
6 March
US-ROK joint exercises begin, including deployment of the B-52
3 March
US deploys MQ-9 and B-1B to ROK
23 February
KPA eastern command zone cruise missile element launches four Arrow-2 [hwasal-2] cruise missiles from Kim Ch'aek City, North Hamgyo'ng into the East Sea
22 February
US Navy, Japan Self-Defense Forces and ROK Navy conduct anti-ballistic missile drill in the East Sea (Sea of Japan)
20 February
7:00 KST: Two short-range missiles launched from 600mm MLRS in Sukch'o'n, South P'yo'ngan and drop in the East Sea
19 February
US and ROK hold joint air drill
18 February
DPRK launches Hwasong-15 ICBM from Sunan, Pyongyang toward the East Sea (a.k.a. Sea of Japan) at 17:22 KST
1 January
Short-range missile launched from 600mm MLRS
View Original Article