FM Comms Office Issues Statement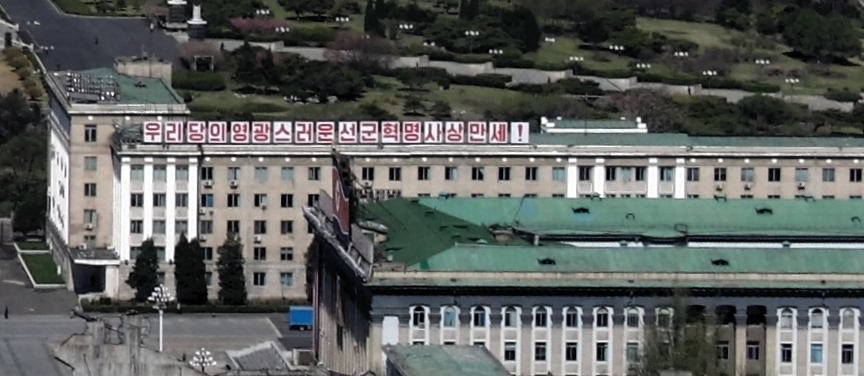 The Foreign Ministry's comms department's Foreign News Section issued a statement about joint US-ROK military exercises on 6 March (Monday):
Despite our repeated warnings, the US intentionally continues to aggravate the situation in the Korean peninsula and the region.

Today, the US nuclear strategic bomber B-52 flew into the Korean peninsula again in three months and staged the fifth round of joint air drill this year. This is a reckless military provocation pushing the situation in the Korean peninsula deeper into the bottomless quagmire.

The recent joint air drill, staged in the wake of the "drill for operating extended deterrence means" held in February, clearly shows that the US scheme to use nuclear weapons against the DPRK is being carried forward at the level of an actual war.

The danger of a nuclear war on the Korean peninsula is turning from an imaginary stage to a realistic one due to the irresponsible deeds of the US and south Korea keen on the bellicose armed demonstrations contrary to the aspiration of the international community for detente and stability.

The unbroken chain of provocative military actions of the US against the DPRK are foretelling the aggressive nature of large-scale US-south Korea joint military exercises, which are to be launched in a few days, and the gravity of the catastrophic tension that will be entailed by them.

We express deep regret over the irresponsible and worrying muscle-flexing of the US and south Korea, which are constantly pushing the situation in the Korean peninsula to an unpredictable state, and strongly demand an immediate stop to the military hostile acts of disturbing peace and stability in the Korean peninsula.

If the dangerous military provocations of the US and south Korea continue to remain undisturbed, there is no guarantee that there will be no violent physical conflict in the Korean peninsula where huge armed forces of both sides are in acute confrontation.

The international community should join the DPRK in its peace-loving efforts to promote detente in the Korean peninsula and the region and send a clear signal to the US and south Korea to stop the war drills at once.
View Original Article