Kim Family Residence #85 Gets Rusty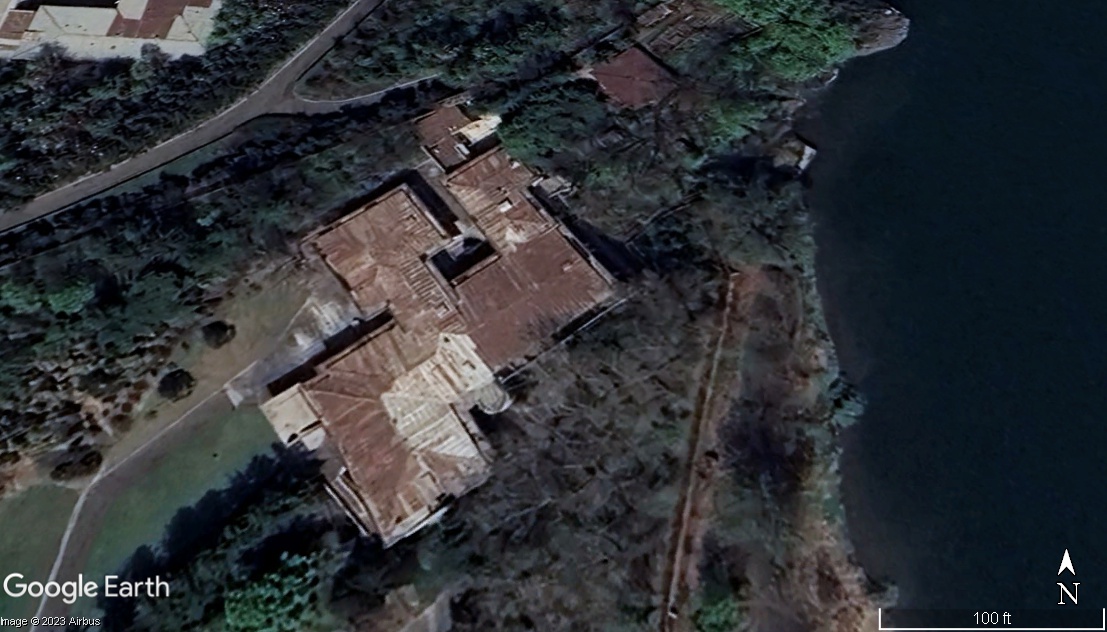 The Kim Family's Tongpy'ongyang Residence, better known as and hereafter Residence #85, continues to fall into a state of disrepair.  Various buildings on the grounds, including Residence #85 itself, are covered in rust.  Trees and other landscaping has not been maintained.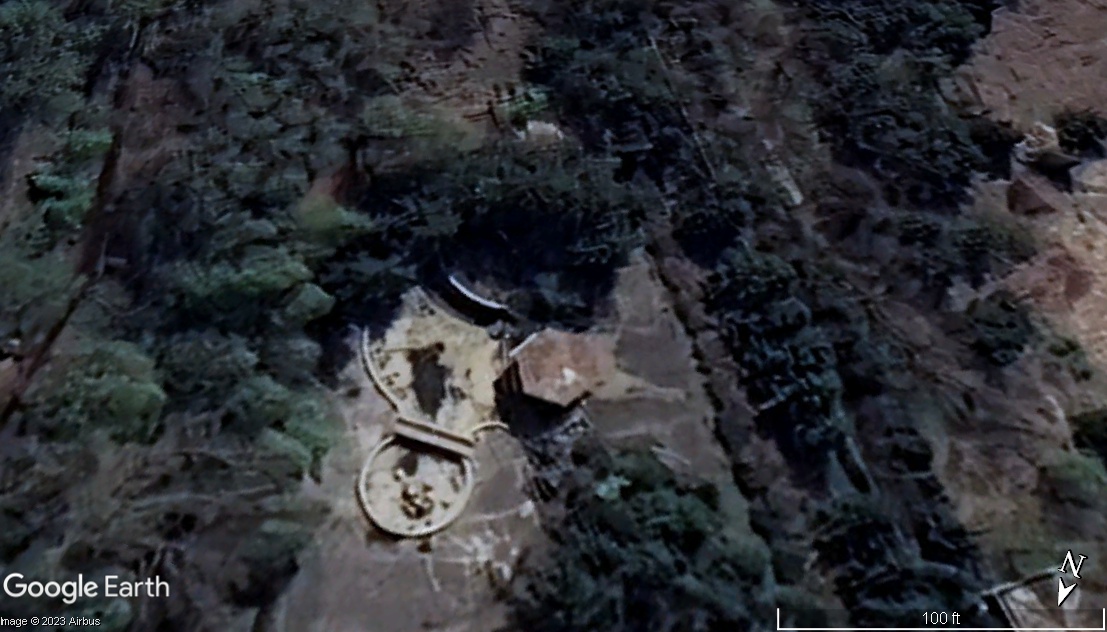 Google Earth imagery taken during the spring of 2023 show the residence's roof has mostly rusted over.  The damage is so extensive that it has probably affected and damaged the interior of Residence #85. Rust also covers the roofs of entertainment and support buildings located on the grounds.  Guard Command structures which abut and at one time protected Residence #85 show rust and roof damage.  The compound's central supply (bulk food, furnishings, physical plant office) building–which also includes the compound's electricity and water–show parts of the roof torn away and structural damage to the building itself.    A large water feature–which contains an artificial waterfall and fish pond–in the southeast of the compound has not been filled since 2019.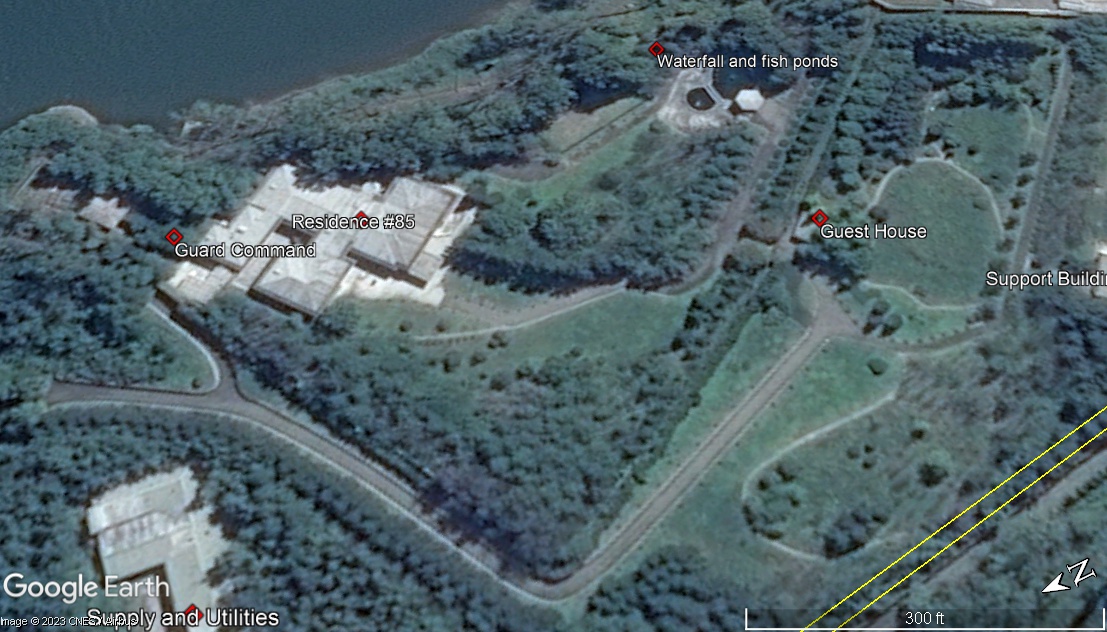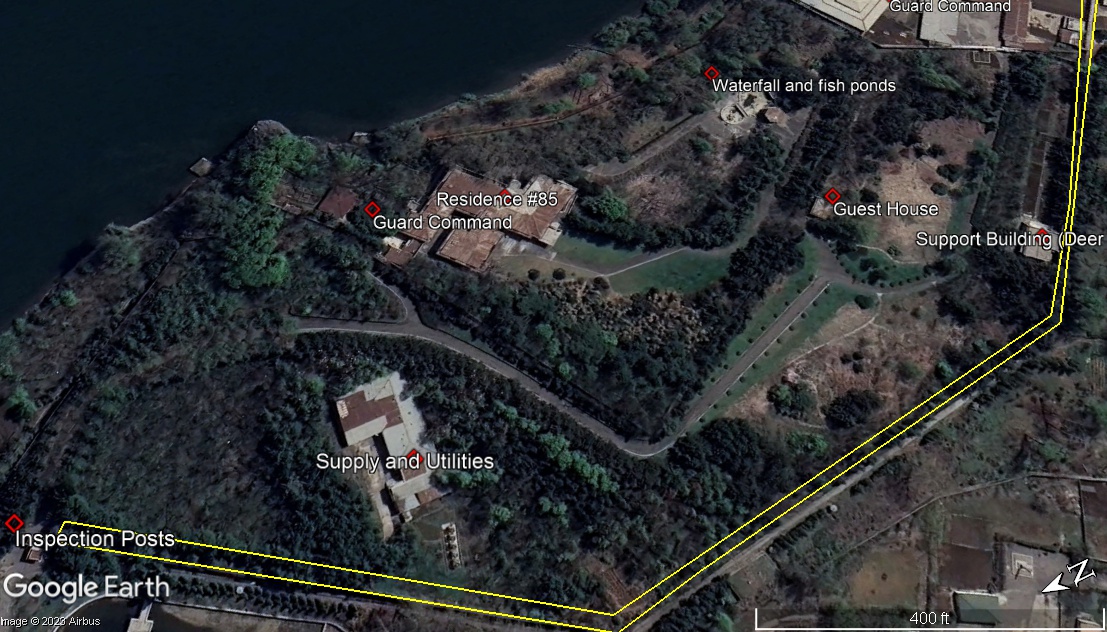 Rusty roofs are nothing new to Kim Family residences or VIP compounds.  Residence #16 in central Pyongyang, which was the official residence of late DPRK leader Kim Jong Il (Kim Cho'ng-il), started to rust over in 2013 and the roof continued to rust until Residence #16 was renovated and restructured between 2018 and 2019.  However, the rust was far less extensive which make it all but certain that maintenance personnel mitigated the damage.  The same cannot be said for Residence #85 and the buildings on its compound.  Aside from a lonely and skeletal guard presence on the premises, Residence #85 is effectively abandoned.  In contrast to other Kim Family residences and VIP compounds there is no evidence, at least through satellite images, of any type of new construction or personnel collecting and repurposing some of the building materials (which has been observed at #55 Residence and the compound in Kyo'ngos'ng, North Hamgyo'ng).
Residence #85 was one of Kim Jong Il's four residences in Pyongyang proper from the 1980s through the 2000s. Its main resident, however was KJI's eldest son, Kim Jong Nam, who lived there in the 1980s and 1990s.  The current core leadership has little attachment to the compound and has most likely withdrawn almost all financial and logistical support.
View Original Article