Some Kwangmyong Intranet screen shots on KCTV
According to KCTV evening news (2018-1-31) [via KCNA Watch], the North Korean intranet service, Kwangmyong,  is being managed by the Kwangmyong Information Technology Research Institute (광명정보기술연구원) under the Central Science and Technology Information Agency (중앙과학기술통보사). According to the broadcast, the network is being improved (faster and easier to use search engine and databases) to fulfill a growing need by North Korean youth and workers to have access to the latest technology.
The broadcast featured screenshots of some of the Intranet content. I am unsure if this content has been rolled out for use by the public, or if it remains under development.
Picture 1: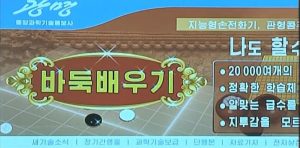 This screen shot is for a service called "Learning 'Paduk'" (AKA "Go").
Picture 2: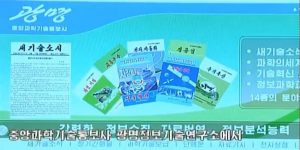 This screen shows various topical journals or books the institute publishes ranging from light industry to animal husbandry.
Picture 3: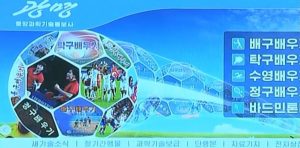 This screen shows various sports that one can learn about through the search engine: Volleyball, table tennis, swimming, tennis, and badminton.
Picture 4: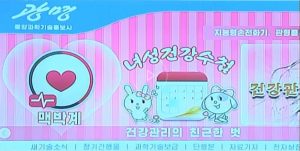 The fourth screen is a 'Women's Health Handbook'.
Picture 5: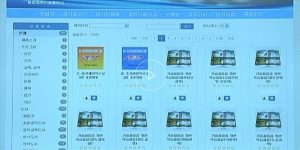 This fifth screen shows programs available such as Chinese-North Korean and English-North Korean translators.
Picture 6: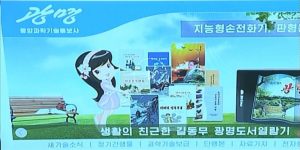 The sixth screen is an ad for North Korea's Kindle
Picture 7: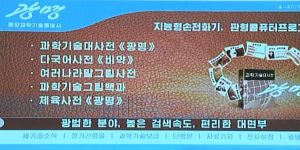 This last screen shot is an extension of the sixth picture, showing the Kwangmyong Technical Encyclopedia, Biyak(multi-lingual dictionary), multi-lingual picture dictionary, and Kwangmyong Sports Encyclopedia
View Original Article