Feeding the Famine: The European Union's Response to North Korea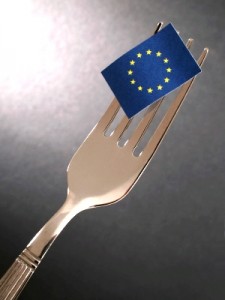 The European Union (EU) announced on July 4, 2011 that it would provide €10 million ($14.3 M) of emergency food aid to North Korea to be distributed through the World Food Programme (WFP) over the next three months—until the end of September, just prior to the arrival of this year's harvest. This aid represents a much delayed response to an initial request for humanitarian assistance sent by Foreign Minister Pak Ui Chun on January 24. The letter, which was sent both to the EU's High Representative for Foreign Affairs and Security Policy, Catherine Ashton, and the European Commissioner for International Co-operation, Humanitarian Aid, and Crisis Response, Kristalina Georgieva, thanked the EU for earlier assistance and requested 100,000 tonnes of emergency food aid and fertilizer for this year's farming. Over the last decade, the EU has provided roughly €500 M ($715 M) in aid, including humanitarian assistance, and nutritional, sanitation, and development projects, plus an earlier contribution to the Korean Energy Development Organisation (KEDO).
The letter noted that while the WFP and Food and Agriculture Organization (FAO) had conducted a crop and food security mission in Autumn 2010, which had estimated North Korea's production at 5.12 M tonnes of grain from the 2010 harvest and a shortfall of 867,000 tonnes of food. This initial estimate had proved overly optimistic, as heavy rain and floods affected both the final grain harvest and kimchi production—the winter vegetable staple of North Korea—in August and September. None of this should have been a surprise. After a visit in late August 2010 to Pyongyang and the region, I wrote in, "North Korea: the calm before the Storm":
The public distribution system—which once supplied everything—is now limited to providing fitful supplies of rice and other cereals. The PDS has apparently been delivering nothing in Pyongyang since March. And the current floods bode ill for early 2011. They will have a significant impact on the harvest and matters will not be helped by the fact that sections of rice paddy fields have been turned over to other forms of agriculture. Those likely to suffer most will be in the small cities of the northeast of the country, squeezed between mountains and the sea with little local agriculture, barely any functioning industry compared to a generation ago, and little capital equipment to scavenge and sell. Distribution problems may make food availability problematic. Even where it is available, it may no longer be accessible in the new monetary economy of North Korea. (Tribune Magazine, October 15, 2010)
The initial problem was compounded, according to Foreign Minister Pak, by two other factors, one external and one internal: the global inflation in food and fertilizer prices; and an unprecedented "freeze" this winter that left winter wheat and barley frozen in the ground with the forecast of a sharp fall in production from the early crops this year. Apparently, the need was so desperate that Minister Pak added, "My hope is that, if EU finds it difficult to allocate extra budget for food and fertilizer due to its internal state of affairs, it would reallocate all of the already earmarked 2010-2011 budget for the DPRK to provide food." Certainly Pyongyang's claims of an emerging crisis were backed up by normally trustworthy people on the ground in North Korea, who reported the particular problems in the urban northeast and a more general food shortage. Yet, what should have been a fairly straight forward decision on humanitarian grounds swiftly became entangled in peninsular politics.
The more robust Lee Myung Bak administration in Seoul, which had been testing Pyongyang's resolve over Seoul's self-selected Northern Limit Line (NLL) as a maritime boundary since it took office, was still smarting from the sinking of the ROK naval corvette Cheonan in March of last year and the artillery barrage launched against the fortress island of Yeonpyeong in November. Demanding apologies for both and for an earlier incident in 2008, when a ROK tourist died in the North's scenic Mount Kumgang resort, they were in the mood to use any means possible to pressure the North. Their response to the initial request for emergency food aid was to claim that this was primarily an attempt to build up food stocks so that the North's rulers could organize a real blow-out next year to celebrate the centenary of Kim Il Sung's birth. The WFP/FAO/UNICEF organized a Rapid Food Security Assessment Mission that surveyed 40 counties across 9 of the 11 provinces and produced in late March, a confirmation of Pyongyang's claims and an even gloomier assessment of the situation. Pyongyang had not told the whole truth. The situation was far worse than they had claimed. The Report (March 24) indicated that more than 6 million people were in urgent need of international food assistance and recommended the delivery of 430,000 tonnes of food, as stocks would be exhausted by May. The Report emphasized, "The suspension of assistance from ROK over the past couple of years has had a substantial negative impact on the food security situation of the country. ROK had provided over 400,000 MT of rice in years prior to 2008. Bilateral assistance was reduced by about 70 percent to 116,000 MT in 2008 and then suspended." (p11) They also reported that an outbreak of Foot-and-Mouth disease was sweeping through the nation's cattle and slashing the number of draught animals available to help with ploughing.
Nevertheless, in a political climate where the North was a pariah state, the result was deemed inconclusive by Washington, Seoul, and Brussels, and nothing was done. In April, a group from Nelson Mandela's The Elders visited Pyongyang. The group was led by Former President Jimmy Carter, and included former European leaders Martti Ahtisaari (Finland), Mary Robinson (Ireland), and Gro Harland Brundtland (Norway). After having visited areas around Pyongyang, Carter said, "One of the most important human rights is to have food to eat, and for South Korea and the United States and others to withhold food aid to the North Korean people is really a human rights violation." Whatever the impact of Carter's statement on Brussels, the visit there in early May by Ahtisaari—when he outlined the situation to senior staff in the new European External Action Service under Baroness Ashton, the de facto EU Foreign Minister—broke the log jam. In June, Brussels sent its own mission to North Korea. Their report echoed that of the WFP/FAO/UNICEF in March stating, "Clearly, North Korea's chronic nutrition problem is turning into an acute crisis in some parts of the country," and, "The purpose of this aid is to save the lives of at least 650,000 people who could otherwise die from lack of food. Our experts saw severely malnourished children in hospitals and nurseries where no treatment is available." In the face of these stark facts, Brussels relented and became the first major donor of this famine, following Sweden, in breaking the malign neglect of the North's request for emergency aid almost six months after the initial request.
The EU has laid down firm conditions for distribution and monitoring, focusing assistance regionally in the northeast of the country and demographically to children under five hospitalized with malnutrition or in residential care, pregnant and breastfeeding women, hospital patients, and the elderly. Where there is no monitoring, there will be no delivery and Commissioner Georgieva made clear, "If at any stage we discover that the aid is being diverted from its intended recipients then the Commission will not hesitate to end its humanitarian intervention." The €10 M will purchase between 50,000 tonnes of wheat and 30,000 tonnes of rice which is well short of what was requested and ever shorter of what is needed. The question now is, with the North's children hungry for chance, will others follow where the EU has led.