China's North Korea Policy: Backtracking from Sunnylands?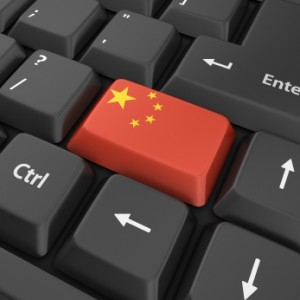 In recent months, China has affected a sterner disposition toward North Korea, reflecting growing frustration with its errant neighbor. But despite Chinese President Xi Jinping's stronger rhetoric on denuclearization during his summit discussions with US President Barack Obama at Sunnylands, Beijing's policy is still based upon the strategic priorities of, in descending order, "no war, no instability, no nukes" (不战、不乱、无核). As soon as Xi made his statement, Chinese experts began to backpedal.[1] Chinese government analysts insist that Beijing has not changed its priorities with regard to North Korea and are surprised that outsiders believe otherwise.
To understand China's policies towards North Korea and their potential for change, it is crucial not to mistake bolder rhetoric and the public debate—online, in the media, and in academia—for a lasting shift in state policy.[2]
Outwardly, Chinese policy towards the DPRK appears to be in a state of deepening uncertainty. Since the DPRK conducted its third nuclear test in February 2013 and issued belligerent statements throughout the spring, Beijing has used bolder rhetoric, allowed a vibrant domestic debate about North Korea, and supported a UN sanctions resolution.[3] Last week, Xi Jinping and the leader of North Korea's archrival, South Korea, discussed the importance of denuclearizing the North.[4] Satirical jokes about Kim Jong Un abound on the Chinese Internet, uncensored. Chinese strategists have expressed the need to dilute the ideological and sentimental factors in PRC-DPRK bilateral relations to achieve "normal state-to-state relations." Many Chinese policy experts agree that China should recalibrate its North Korea policy to better serve its own national interests. In the words of one analyst, "China should righteously say 'no' to North Korea's irresponsible behavior that threatens regional peace and stability."[5]
These developments, however, do not signal a fundamental change in China's North Korea policy. Its primary concern on the Korean peninsula remains preventing armed conflict, with avoiding large-scale unrest and/or regime collapse as a close second. Although still nominally unacceptable, a de facto nuclear North Korea strategically aligned with China is easier for Beijing to stomach.
China's moves have been tactical and short-term, not strategic and lasting; they have not altered that array of priorities. While a fundamental adjustment of Chinese policy on North Korea remains possible in the long term, such a shift is not likely in the near future. Although North Korea's nuclear tests and repeated provocations have damaged Chinese national interests, Beijing still feels that it benefits by keeping the Kim regime afloat. For all its rhetoric about denuclearization, Beijing is still not willing—nor does it feel able—to implement punitive measures that might push North Korea to relinquish its nuclear weapons. The consensus view in Beijing is that even if it took punitive measures, they would not succeed in forcing North Korea to abandon its nuclear weapons.[6]
Beijing's motive rather has been to convey disappointment with Pyongyang in order to deter provocations, which China believes could drive the US to upgrade regional missile defense deployments and step up military exercises in the region. China is also keen to deter Japan and/or South Korea from developing their own nuclear weapons capabilities. But Chinese analysts say their government wants to establish certain norms of behavior and to bring North Korea back to talks, not abandon it or precipitate a change in its regime.
These gestures of ire may be significant on their own terms, but some foreigners misinterpret Beijing's public displays of anger towards Pyongyang as indications of policy change. This anger—while real—is qualitatively different from that of the US, ROK or Japan. Chinese analysts often refer to the DPRK as China's unruly little communist brother. Such a metaphor captures multiple layers of Beijing's complex attitude. First, it means Beijing still holds a certain affinity towards the DPRK. A disobedient brother is to be disciplined but not abandoned or turned over to the police. This metaphor also captures the deep-seated belief amongst Chinese policymakers that, with time and careful diplomacy, the errant brother can still be coaxed onto the correct path: a trail blazed by China's model of 'opening up and economic reforms' first unveiled by Deng Xiaoping.
In order to realize this objective, Beijing believes that North Korea's insecurity has to be alleviated, including by the US adopting a more flexible stance towards talks with Pyongyang. Even when Chinese analysts find Kim Jong Un's actions out of line, they still empathize with North Korea's fear for its national security and regime survival.[7] This sentiment has intensified since authoritarian regimes in Iraq and Libya have fallen. Beijing is convinced that the West ultimately seeks the same in North Korea and is determined to thwart such supposed ambitions.[8]
Yet, while Chinese policymakers and establishment commentators seem to agree that Beijing can, at most, mildly rebuke North Korea, there are uncomfortable questions about what that entails. The cost of China's restraint may be implicitly accepting North Korea as a nuclear state, or tolerating additional war-like acts by the North, both of which would further imperil China's priority of regional stability.
Another complicating factor for Beijing is that influence over North Korea also provides it with leverage over Seoul and Washington. Chinese analysts have openly wondered whether the US would consider trading support for regional allies embroiled with China in maritime sovereignty disputes in the East and South China Seas—which remain China's top foreign policy challenges—in exchange for more cooperation on North Korea.[9] If the US tries to "contain China," one analyst stated, Beijing would feel less "encouraged" to be tough with Pyongyang.
But so far China has avoided pragmatic trade-offs over North Korea. Its aversion to exerting serious pressure on the North is exemplified by Beijing's repeated attempts to bury the latest round of provocations as soon as possible. In this regard China is following its customary post-provocation playbook for the DPRK. Following Vice Marshal Choe Ryong Hae's visit to Beijing in May, Chinese diplomats tried to convince the US of meaningful progress when very little was made. They were also extremely encouraged about the "secret" visit to North Korea by Japanese Prime Minister Abe's adviser, Mr. Isao Iijima, touting it as a significant step. And subsequent to DPRK Vice Foreign Minister Kim Kye Gwan's Beijing visit last month, the Chinese Ministry of Foreign Affairs (MFA) stated that tensions had definitively eased.[10] On the same day, an MFA-affiliated think tank analyst wrote that the situation on the Korean peninsula had "turned a corner to the bright side."[11] Another official exclaimed, "Calm has returned to the peninsula!"[12] Diplomats highlight to their US and South Korean counterparts North Korea's announcement that it would be prepared to have talks with both countries—and are busy trying to convince the US to relax its conditions for the renewal of dialogue.[13] "You cannot open the door and then build a high threshold that still blocks them out," said one analyst.[14] Some in Beijing believe that Washington's rigid North Korea policy is as much to blame for heightened tensions as Pyongyang's actions.[15]
Even though China has expressed more public support for UN sanctions—and this after negotiating to weaken them—its subsequent implementation of sanctions—while better than previous resolutions[16] —remains underwhelming. Although verbally reassuring Western diplomats that China takes sanctions very seriously, Beijing is unwilling or unable to provide any measurable evidence of implementation. At the same time, Chinese officials and experts repeatedly emphasize that sanctions implementation must be proportionate, moderate and aimed only at bringing the sides back to talks, not at undermining or weakening the regime.[17]
One recent move, which garnered significant attention, was the May 7, 2013 Bank of China's announcement that it was closing the North Korean Foreign Trade Bank accounts. The statement set off speculation that Beijing was finally taking major steps to implement sanctions. But closer examination shows that it was overplayed and China's actions were more symbolic than substantive. It is unclear whether there was any money in the Foreign Trade Bank's (FTB) accounts when they were closed. For months already, North Koreans had been limiting their use of major Chinese banks to avoid scrutiny. Third countries are often used for such transactions, as well as provincial Chinese banks, which operate with considerably more autonomy than the larger state-owned banks. Furthermore, most of North Korean trade with China skirts the banking system altogether by engaging in cash transactions via trading companies in China, processing payments in the form of gold or gemstones, or even bartering. State trading company activity in particular has increased as a byproduct of sanctions.[18]
The US had long pressed China to take direct measures against the FTB. It had sought multilateral sanctions to do so, but China opposed these at the UN. So in March it unilaterally sanctioned the FTB, with an immediate chilling effect.[19] The Bank of China's high-visibility move coincided with South Korean President Park Geun-hye's visit to Washington, where China knew that North Korea was high on the agenda. It is certainly welcome that China's bigger banks are showing signs of aversion to doing business with North Korea. While financial sanctions have posed additional costs and inconveniences, they have given rise to an array of mechanisms to circumvent them, many through China.
The reality is that Beijing's lifeline to Pyongyang remains firmly in place. China is critical for North Korea's economic survival, supplying most of its food and energy imports, with the recent nuclear test leaving trade largely unaffected. According to officials in Jilin province, for a few weeks immediately following the third nuclear test in February, there were more stringent border checks[20] and a slight decline in movement of North Korea-bound goods. Officials claimed that companies were making decisions based on perceived political risk and uncertainty as to how the central government might react. These companies sought and received assurances from Beijing that they should continue business as usual in the border provinces.[21]
Meanwhile, construction of a joint special economic zone on Hwanggumpyong Island has picked up, suggesting that the two countries are moving forward with their so-called Two Islands Economic Zone.[22] New satellite imagery shows that the majority of work in the new free trade area has been completed since the December 2012 rocket launch that led China to support UN sanctions.[23] China's investment in infrastructure along the North Korea border also continues. In a $6.3 billion project, China is building a high-speed railway outside of Yanji; one of three such plans that aim to bring North Korea closer into China's economic orbit.[24] Millions of dollars have also been invested in new highways and bridges in the area. In addition, China has approved a plan to build a 61-mile transmission cable connecting Rason to China's state electricity grid in Hunchun. After Jang Song Thaek visited China last August, China established a 3 billion yuan (about $490 million) fund to invest in North Korea.
In large part due to the robust economic relationship with China, North Korea's overall economic situation continues to improve despite drastic reductions in trade with South Korea since 2008 and a catastrophic currency reform effort in 2009.[25] Pyongyang continues to show surprising signs of prosperity, while the country posted a trade surplus in 2012.[26]
All of this indicates that Beijing remains committed to both sustaining the country and integrating it more deeply into the Chinese economy. China seeks to buttress the Kim family regime by helping to guarantee its vitality, or at least continued existence, as a buffer against perceived US encroachment in Northeast Asia. It also expects economic interdependence to increase the pressure and likelihood for North Korea to undertake economic reform, which China sees as the ultimate solution to the North Korean issue. Not only does Beijing believe that China's own experience with "opening and reform" shows that such a process increases the likelihood of state and party survival, but it also fears that reducing economic ties with Pyongyang could lead to a regime collapse.[27] All three Kims have visited China and toured its special economic zones, though the country has nothing to show for it.[28] But China still holds out hope that the penny will drop.
And Beijing has persisted in supporting North Korea despite the strains and souring of ties since Kim Jong Un took power. Things got off to a bad start almost as soon as Kim became leader in December 2011.[29] For all the help China has extended to North Korea over the years, one Chinese strategist lamented, Pyongyang under Kim Jong Un hasn't even bothered to give Beijing much advance notice before satellite launches or nuclear tests.[30] In addition, Beijing has had to contend with the kidnapping of its fishermen which resulted in a 10-day stand-off in May, embarrassing the leadership by raising questions about its ability to protect its citizens.[31] Some in Beijing believe that under former President Hu Jintao, China was too indulgent with Pyongyang, which led to extravagant behavior—Beijing's concern is not in that North Korea violated international law so much as it has disregarded China. Since his arrival, Xi Jinping has shown that he has an interest in laying down some house rules with Pyongyang whereby Kim Jong Un doesn't engage in such provocative behavior without warning and ignoring Beijing's entreaties.
Chinese analysts point out that Xi Jinping's father belonged to the same revolutionary generation as Kim Jong Un's grandfather, Kim Il Sung, yet the young Kim Jong Un has shown little respect for the elder Xi. Particularly in Confucian-influenced cultures, where age and respect go together, it is an uncomfortable dynamic when the 30-year-old political neophyte from a reclusive state continues to defy the 60-year-old seasoned leader of a rising world power. Meanwhile, North Korea remains highly suspicious of Beijing, resenting its larger neighbor the more it depends on it for survival.[32] North Koreans believe Beijing has betrayed the revolutionary cause by turning to capitalism and making deals with the West. As a result of this distrust, North Korea doesn't even allow China—a defense treaty ally—to observe its military exercises.
While the space for media and experts to argue has expanded, there are precedents—including the 2009 debate between "traditionalists" and "strategists"—which have not necessarily led to policy change.[33] Frustration with North Korea generally reflects a generational divide, with younger people taking to the Internet with stark criticism while older, more conservative citizens still dominate policy circles. Given that China's youth overwhelmingly view their neighbor with pity and contempt, one cannot rule out how these opinions could alter policy in the longer term. But for now, there is still a disconnect between how the Chinese people feel about North Korea and what their government is prepared to do.
The Communist Party of China's (CPC) Central Committee's International Liaison Department, in charge of party-to-party diplomacy, plays a central role in North Korean policy-making.[34] The People's Liberation Army (PLA) exerts strong influence in the process as well due to the two countries' shared military history and the national security implications of North Korean policy. The more moderate Ministry of Foreign Affairs has been mostly relegated a subordinate, implementation role. While this might be evolving—witness the first strategic dialogue in June 2013 between Chinese and DPRK foreign ministries—for now, North Korea policy is still dominated by more traditionalist actors. Furthermore, these actors operate in a system characterized by consensus decision-making and overwhelming bureaucratic inertia.[35] China's recently appointed Foreign Minister has voiced frustration and disdain for North Korea in the past, but his ability to act on those views will be constrained by the weakness of the Foreign Ministry and by his subordination to officials who have a stake going back longer in established policy.
Some Chinese analysts have gone so far as to argue that China's own identity is tied up in North Korea's survival. As Beijing works to rebuild the CPC's legitimacy, it in no way desires a global spotlight—or worse, Chinese public attention—on the failure of a communist regime next door. Alongside the leadership's own plans for economic reform in China, liberal intellectuals have called for political reform. The CPC fears that a revolution or collapse across the border might cause the Chinese public to further probe its own government. This alarm is compounded by two factors: the growing acceptance by Asian coastal states of the US, primarily due to Chinese assertiveness in maritime disputes,[36] and the perceived "fall" of Myanmar—which not long ago counted China as one of its only friends—to Western political values. China does not want to be surrounded by countries that have transitioned into Western-friendly regimes. So while the absolute value of North Korea as a buffer against the US and its allies—in the age of long-range missiles and US naval dominance—is under debate, North Korea's viability is still politically important to Beijing.
Beijing still ultimately holds the view that the US and its allies pose a larger challenge to China's regional strategic interests than North Korea.[37] Chinese analysts are convinced that the US-led bloc is using North Korea as an excuse to deepen its Asia pivot, strengthen regional alliances, expand military exercises and move missile defense and military assets to the region.[38] Chinese officials have told their US counterparts that missile defense deployments in the region are perceived as targets not only against the DPRK but also China. "The Korean Peninsula problem has always been an important tool in the long-term Asia-Pacific strategy of the U.S.," argued a Chinese analyst. By pegging China as "the main global strategic rival after the old Cold War had ended," he argues that the US continues to use the North Korea problem as a cover to "wage a new Cold War against China."[39]
So it is hardly surprising that the primary motivator for adjustments in Chinese rhetoric and messaging towards North Korea has been Beijing's concerns about US "shows of force" and missile defense measures. But Chinese analysts say these steps—let alone anything more severe—all come with the risk that North Korea feels that it is losing face and retaliates against China or just continues its current provocative path in order to show that it is not a Chinese client. Strategists argue that particularly when PRC-DPRK relations are so weak, applying pressure too heavily could backfire. Some go so far as to say that Beijing will lose all leverage over North Korea the moment it is applied.[40] The Chinese challenge is that the more it tries to extend influence, the more North Korea is at pains to show its independence. It will therefore be many more years before we might see China's much-anticipated policy shift. Until then, the most we can expect from Beijing is to try to persuade North Korea to control its temper and halt its provocations, if not give up its nuclear program.
---