Must UN Agencies Also Fail in North Korea?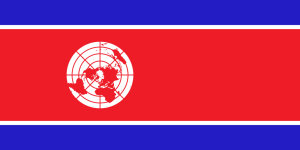 In 2011, a United Nations Panel of Experts found the UN system to have acquitted itself poorly in the face of widespread human rights violations in Sri Lanka. According to a 2012 Internal Review, some field staff "failed in their mandates to protect people," some "under-reported Government violations," and some in senior positions at headquarters "suppressed reporting efforts by their field staff." Overall, these panels told the Secretary-General that the UN "did not adequately invoke principles of human rights"—the foundation of the organization—but instead, did "what was necessary to avoid confrontation with the government."[1]
Are we now about to witness the same failure in North Korea? Are UN humanitarian and development organizations taking human rights principles into account? Or is attention to human rights considered a hindrance to relations with the government and to the access needed for carrying out UN programs in the DPRK?
To avoid another Sri Lanka experience, the Secretary-General introduced in December 2013 a Human Rights Up Front Approach (RUF). It calls upon the entire UN system to develop "a system wide strategy" when faced with serious violations of human rights. All agencies, offices and funds are supposed to place "the protection of human rights" at their center, provide "candid information" about people at risk, and develop "a common UN system for information management."[2]
The UN Commission of Inquiry (COI) on human rights in the DPRK has called for the RUF's "full implementation" in North Korea.[3] And the Secretary-General has backed this up.[4] But so far, little or nothing has happened, in great measure because UN humanitarian and development staff are not persuaded the strategy would work in a country as secretive and controlling as North Korea. Some wonder whether RUF's application would lead to their expulsion from the country. Others fear information sharing would pose a risk to local staff. Some declined to cooperate with the COI when it collected information for the 2014 report.[5] So it is perhaps not surprising that movement has been slow to identify areas where action is needed.
But a change has occurred lately and it should be taken into account. North Korea in 2014, under an onslaught of UN criticism, for the first time accepted more than 100 recommendations made by states at the UN's Universal Periodic Review (UPR) of its human rights record. Many of these are in areas in which UN agencies are working—food, health care, children, women and education. It also agreed to dialogue and consultations with UN bodies to "improve the human rights situation in the country."[6]
These steps should be a signal to the Deputy Secretary-General, in charge of and deeply committed to RUF's application, to convene a high-level strategy session at headquarters to identify how best to integrate human rights concerns into the work of UN offices involved with North Korea. The heads of all the major agencies, funds and offices as well as the pertinent Special Representatives, Envoys and Advisers of the Secretary-General on issues such as Food Security, Tuberculosis (TB), Violence against Children and the Responsibility to Protect (R2P) should participate. An implementing body—for example a senior action group or task force—should then be established to work out the specifics of how both headquarters and field operations can promote the RUF approach and implement it, with possible leverage identified as well.
Take the health field, for instance. North Korea has accepted the UPR recommendations to increase access to healthcare throughout the country and increase expenditures on the health sector.[7] UN agencies could help promote the implementation of these goals and, in the course of this, take a look at North Korea's songbun system, which, according to the COI report, interferes with access to health care. The songbun system categorizes North Koreans at birth according to core, wavering or hostile classes based on the political loyalty, political opinion, religious beliefs or racial background of their families. Although the increasing role of money and markets has begun to erode this system, songbun, according to the COI, still heavily affects North Koreans' enjoyment of the right to health, especially outside the capital.[8] In its research, the World Health Organization (WHO) and UNICEF should examine how such discriminatory policies impact stunting, anemia, malnourishment and other illnesses,[9] and identify ways to raise the issue in an appropriate discussion. At the UPR, North Korea promised to "observe the principle of non-discrimination" and UN agencies should seek to hold Pyongyang to this commitment in the health field.[10]
The spread of tuberculosis (TB) is another area where the RUF approach would be useful. North Korea has one of the highest TB rates outside of Africa;[11] it also has a large prison population. In other countries, the WHO has linked these two factors, finding that "effective TB control in prison" protects not only prisoners, staff and visitors, but "the community at large"[12] and also reduces the "regional" burden.[13] Although North Korea has not yet admitted to the existence of political prisoner camps (kwanliso)—despite satellite photos pinpointing them—in 2014, it did acknowledge "reform through labor detention centers."[14] WHO should be trying to seek entry into those centers as well as regular prisons and later the kwanliso camps, which are believed to be "likely major breeding grounds" for TB.[15] It should apply its "Health in Prisons Programme" to North Korea to help those inside and to help combat TB in the general society. This would accord with the organization's view that "prison health is public health," and its objective to "encourage prisons to operate within the widely recognized international codes of human rights and medical ethics,"[16] which, in turn, would serve to benefit the North Korean people.
Moving on to the right to food, the Secretary-General reported in 2014 that approximately 16 million of North Korea's 24.6 million people are "chronically food insecure" and only 16 percent of households have adequate food consumption.[17] Humanitarian organizations sometimes blame reductions in international food aid and the impact of international sanctions for this state of affairs. But the COI report, while not ignoring these issues,[18] puts the main emphasis on the responsibility of the state. Pyongyang's policies, laws and practices, it asserts, have systematically violated the right to food by discriminating against those considered expendable, confiscating food from those in need, favoring certain parts of the country, criminalizing coping mechanisms, evading the introduction of meaningful agricultural reforms and prioritizing military spending over food insecurity.[19] These findings should prompt WFP and FAO to build upon what North Korea promised at the UPR—to "prioritize food in its public spending," to increase "the budgetary allocation to the agricultural sector," and to "ensure the right to food in a nondiscriminatory manner."[20] Food agencies would not only improve their own programs by taking root causes into account, but might help strengthen those of its North Korean interlocutors who see benefits in introducing genuine reforms.[21] In recent years, several measures have been introduced in the agricultural sector to increase food production, of which, the results have mixed reviews—some report evidence these measures have started to take hold while others remain skeptical.[22] Certainly, this is an area in which UN agencies should take strong interest and encourage change. If the DPRK could demonstrate implementation of actual reforms, donors might be more forthcoming with aid.
WFP has a record for having negotiated expanded access and monitoring in the DPRK, but needs to do more.[23] At the UPR, North Korea pledged free and unimpeded access to "all" people in need, and to the "most vulnerable." WFP should develop more stringent monitoring and seek to assure the right to food for all those who are hungry, including those in neglected rural areas, street children and the up to 120,000 men, women and children held in the kwanliso prison labor camps. It is in the camps that the most acute cases of hunger, disease and ill treatment can be found. While humanitarian agencies have generally shied away from this issue, the COI has found that political prisoners in the kwanliso and also in the ordinary prison system continue to be "systematically subjected to deliberate starvation."[24] Can UN agencies concerned with malnutrition and child protection continue to overlook in their own reports and, in their dialogue with the DPRK, the most vulnerable people in the country, especially while claiming to seek to reach them?[25]
And were turmoil or collapse to occur in North Korea, the specialized agencies should have plans on hand—under the rubric of disaster prevention and response—for dealing with the food, health and protection needs of the population, including those internally displaced and those who flee across the border. There also should be contingency plans for the rescue and rehabilitation of prisoners. According to former prison guards, the regime intends to massacre all prisoners in the event of conflict.[26] Under RUF, the UN has a responsibility to sound an "early warning before abuses turn into atrocities."[27] In fact, the Secretary-General has made prevention a key element of RUF.
One important way to incorporate human rights concerns into the UN Country Team's (UNCT's) programs on the ground is for the UN Resident Coordinator, head of the UN Development Program (UNDP), to include these goals in the UN Development Assistance Framework (UNDAF), which it negotiates with the government as head of the CT. This framework describes the collective actions and priorities of the UN to achieve national development. In order to accord with RUF, it would have to spell out "what UN political, human rights, humanitarian and development entities will do at country, regional and global level" to address potential or actual human rights problems.[28] An expanded version of the current framework will require backup from Headquarters and qualified staff on the ground to implement it.
Although UNHCR is not present in North Korea, a strategy is needed for North Korea's refugees, tens of thousands of whom have been forcibly repatriated from China over the past two decades and subject to severe punishment, constituting crimes against humanity.[29] The issue clearly requires a higher profile within UNHCR, which needs to gain access to the border regions, screen those crossing over, provide a special protected status to those at risk and seek to accompany those returned. Regional and international support will have to be mobilized if RUF is to have meaning, and Western, Asian and European countries encouraged to come together to work out a multilateral solution.
There are many other UN offices that should be called upon to integrate human rights in their work on North Korea. The UN Educational, Scientific and Cultural Organization (UNESCO), which conducts educational and training programs in human rights around the world, should seek to bring these programs to North Korea now that the DPRK has accepted at the UPR to raise public awareness to human rights and train law enforcement and other officials in human rights standards.[30] And the UN Economic and Social Commission for Asia and the Pacific (ESCAP), which trains North Koreans in business management and law, should make sure that North Korea sends to the training not only men but also women, in light of the COI finding of "pervasive" and "official" discrimination against women.[31] UN Women, which has developed Women's Empowerment Principles,[32] should be tapped to ensure that educational opportunities for women and women's entrepreneurship are incorporated in UN sponsored training for North Koreans, building on the support North Korea expressed at the UPR for "gender equality." ESCAP must also ensure that the training emphasizes freedom of information, unrestricted access to the internet, and the UN Global Compact's principles for companies, including on labor standards.[33] This would not only be in line with RUF, but also make business practices in North Korea more effective.
Although some may contend that only subjects 'acceptable' to North Korea be raised with its government, the DPRK has become accustomed over the years to the UN's insistence on 'no access, no aid' in the food area, and more recently has begun to engage on human rights issues with governments, UN officials and private institutions. In fact, North Korea surprised many in 2014 when it offered UN human rights bodies the opportunity to visit, after refusing such entry for ten years.[34] Although later it withdrew the offer, the fact that it was on the table even briefly makes the possibility more likely for an RUF approach.
Clearly, donor governments will need to be enlisted to encourage UN agencies to move forward. And if a "contact group" is formed, as recommended by the COI, of donors and countries with friendly ties to North Korea,[35] it too should be expected to promote RUF's application. But most of all, the UN system needs to find its own moral compass and come to realize that adding a human rights dimension to its programs will also add value to its work as well as benefit the host country, if not now, then over time. North Korea has made certain pledges at the UPR and the UN should work with the government to see them through because the denial of rights as fundamental as the right to life, access to food and health care, not to mention protection from inhuman treatment, must be part of UN interaction with the DPRK. The UN does not need another widely publicized review faulting the system for failing to act on a human rights situation described as having no parallel in the contemporary world.
—————————————
[1] Report of the Secretary-General's Internal Review Panel on United Nations Action in Sri Lanka, November 2012, para. 1, http://www.un.org/News/dh/infocus/Sri_Lanka/The_Internal_Review_Panel_report_on_Sri_Lanka.pdf.
[2] See "Rights Up Front," May 2014, http://www.un.org/sg/rightsupfront/doc/RuFAP-summary-General-Assembly.htm.
[3] UN General Assembly, Report of the commission of inquiry on human rights in the DPRK, February
7, 2014, A/HRC/25/63, para. 94 (g); and Report of the detailed findings of the commission of inquiry on human rights in the DPRK, February 7, 2014, A/HRC/25/CRP.1, para. 1209 [henceforth COI report 1 and 2].
[4] UN General Assembly, Report of the Special Rapporteur on human rights in the DPRK, Marzuki Darusman,
October 24, 2014, A/69/33701, para. 24.
[5] COI report 1, para. 18.
[6] UN General Assembly, Report of the Working Group on the Universal Periodic Review: DPRK, July 2, 2014, A/HRC/27/10; and Add.1, September 12, 2014 [henceforth UPR].
[7] See UPR.
[8] See COI Report 1, paras. 32-33, 39; and Robert Collins, Marked for Life: Songbun, North Korea's Social Classification System, Committee for Human Rights in North Korea, 2012, pp. 82-3.
[9] UN General Assembly, Report of the Secretary-General on Situation of human rights in the DPRK, December 5, 2014, A/69/639, para. 19 [henceforth Report of the Secretary-General].
[10] See UPR.
[11] "S. Korean Groups Help N. Korea Fight Tuberculosis," The Chosun Ilbo, March 25, 2015.
[12] World Health Organization, http://www.who.int/tb/challenges/prisons/en/; and http://www.euro.who.int/en/health-topics/health-determinants/prisons-and-health/who-health-in-prisons-programme-hipp.
[13] World Health Organization, Prisons and Health, The Health in Prisons Programme HIPP, Regional Office for Europe, 2010.
[14] Associated Press, October 7, 2014.
[15] See Daniel Wertz, "A Chance for Progress in North Korean Human Rights," The Diplomat, November 11, 2014.
[16] World Health Organization, Health in Prisons Programme, http://www.who.int/topics/prisons/en/, and http://www.euro.who.int/en/health-topics/health-determinants/prisons-and-health/who-health-in-prisons-programme-hipp.
[17] Report of the Secretary-General, para. 17.
[18] See COI report 2, para. 1225 (i).
[19] COI report 1, paras. 46-55.
[20] See Report of the Secretary-General, para. 21; see also "In North Korea, people are 'still malnourished, but better fed,'" devex.com/news, March 24, 2015.
[21] See Institute for Far Eastern Studies, "Effort to prevent outflow of capital into markets," North Korean Economy Watch, March 20, 2015; and Randall Ireson, "DPRK Agricultural Policy: Chinese–Style Reform or Muddling Toward Autonomy," 38 North, January 27, 2015.
[22] See Andrei Lankov, "Reforming North Korea," Al Jazeera, November 30, 2014; Institute for Far Eastern Studies, ibid; "In North Korea, people are 'still malnourished, but better fed,'" devex.com, March 24, 2015; and Marcus Noland, "STTB," North Korea: Witness to Transformation, Peterson Institute for International Economics, March 16, 2015.
[23] See "Should the World Fund Food Aid to North Korea," The Guardian, September 10, 2014; and Andrew Natsios, Testimony before Subcommittee on Africa, Global Health, Global Human Rights and International Organizations, House Committee on Foreign Affairs, pp. 41-2 (Note),
http://docs.house.gov/meetings/FA/FA16/20140618/102355/HHRG-113-FA16-Transcript-20140618.pdf.
[24] COI report 1, paras. 60, 62.
[25] See, for example, https://www.wfp.org/countries/korea-democratic-peoples-republic-dprk.
[26] Roberta Cohen, "Preventing a massacre in North Korea's gulags," Washington Post, July 25, 2014.
[27] The Secretary-General's remarks at the United Nations University Symposium on the 70th anniversary of the United Nations, Tokyo, March 16, 2015.
[28] Rights Up Front: A Plan of Action to strengthen the UN's role in protecting people in crises, Follow-up to the report of the Secretary-General's Internal Review Panel on UN Action in Sri Lanka, July 9, 2013, p. 5.
[29] COI report 1, paras. 42-43, 90 (a) and (f), and letter appended to the Chinese government.
[30] UNESCO, Human Rights Education, http://www.unesco.org/new/en/education/themes/leading-the-international-agenda/human-rights-education/about-us/mission/.
[31] COI report 1, para. 34.
[32] Women's Empowerment Principles, www.weprinciples.org.
[33] UN Global Compact, The Ten Principles, https://www.unglobalcompact.org/abouttheGC/thetenprinciples/index.html.
[34] Roberta Cohen, "A Human Rights Dialogue with North Korea: Real or Illusory?" 38 North, October 16, 2014.
[35] COI report 1, para. 94 (h).