North Korea: Development of Submarine-Launched Ballistic Missile Continues
Commercial satellite imagery indicates that North Korea is continuing the development of a submarine-launched ballistic missile (SLBM) at the Sinpo South Shipyard, including planning for a test of the vertical launch tube intended to fire the weapon. These developments may account for a CNN report on October 9—the eve of the 70th anniversary of the Workers' Party of Korea (WPK)—that US officials believed the DPRK might conduct an SLBM test soon.
Figure 1. Overview of Sinpo South Shipyard, September 21, 2015.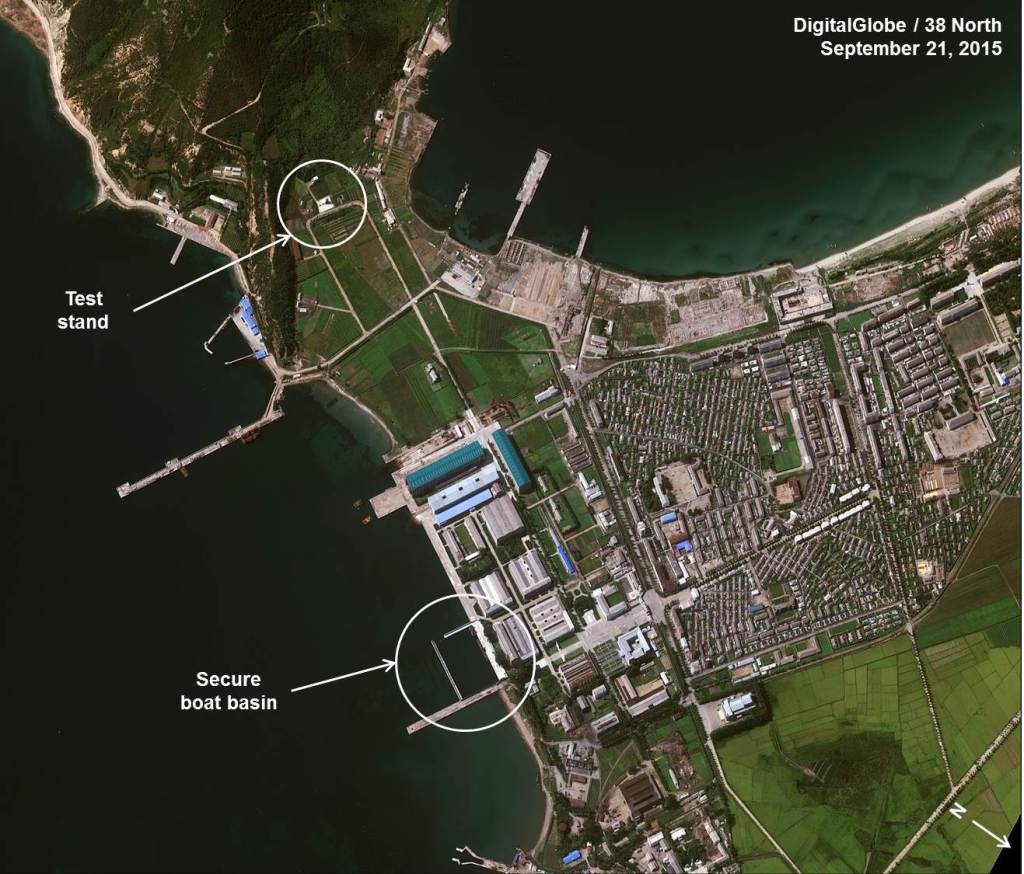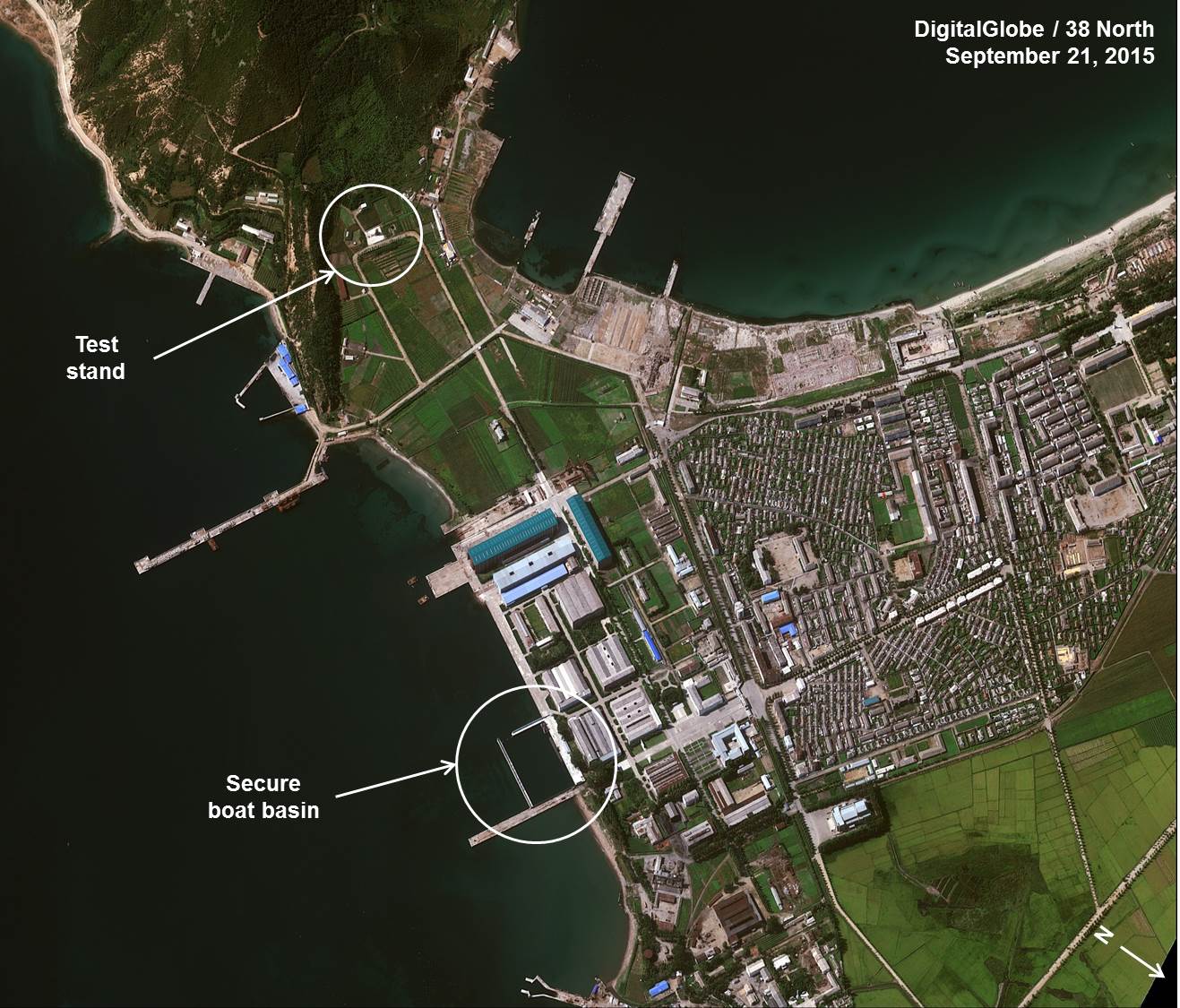 Imagery from September 21 indicates that a launch superstructure has been erected at a vertical launch stand built at the Sinpo South Shipyard. This type of temporary superstructure is erected to conduct tests of the stabilization and fire-control systems and for ejection, or "pop up," tests of the launch tube—and was previously present at the stand that has been in use since 2012 to support the development of missiles for the SINPO-class submarine.[1] During these tests, the missile is ejected from the tube by a small, specialized rocket, the engine then ignites and the missile is propelled a short distance to a safe landing in the East Sea within North Korean territorial waters.
Figure 2. Launch support structure erected at test stand.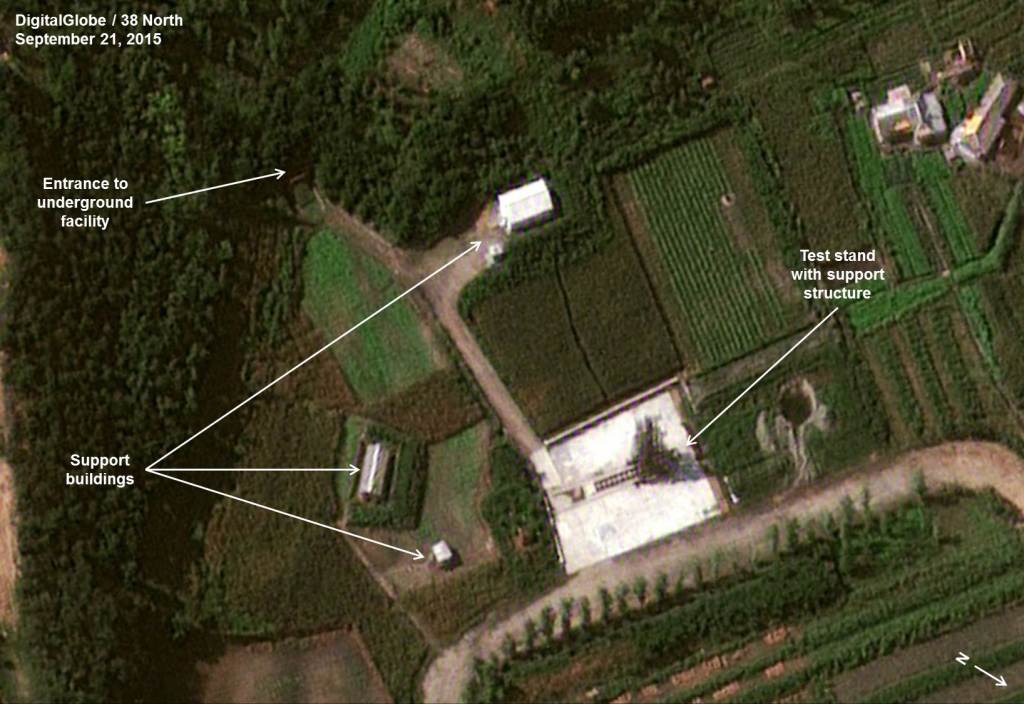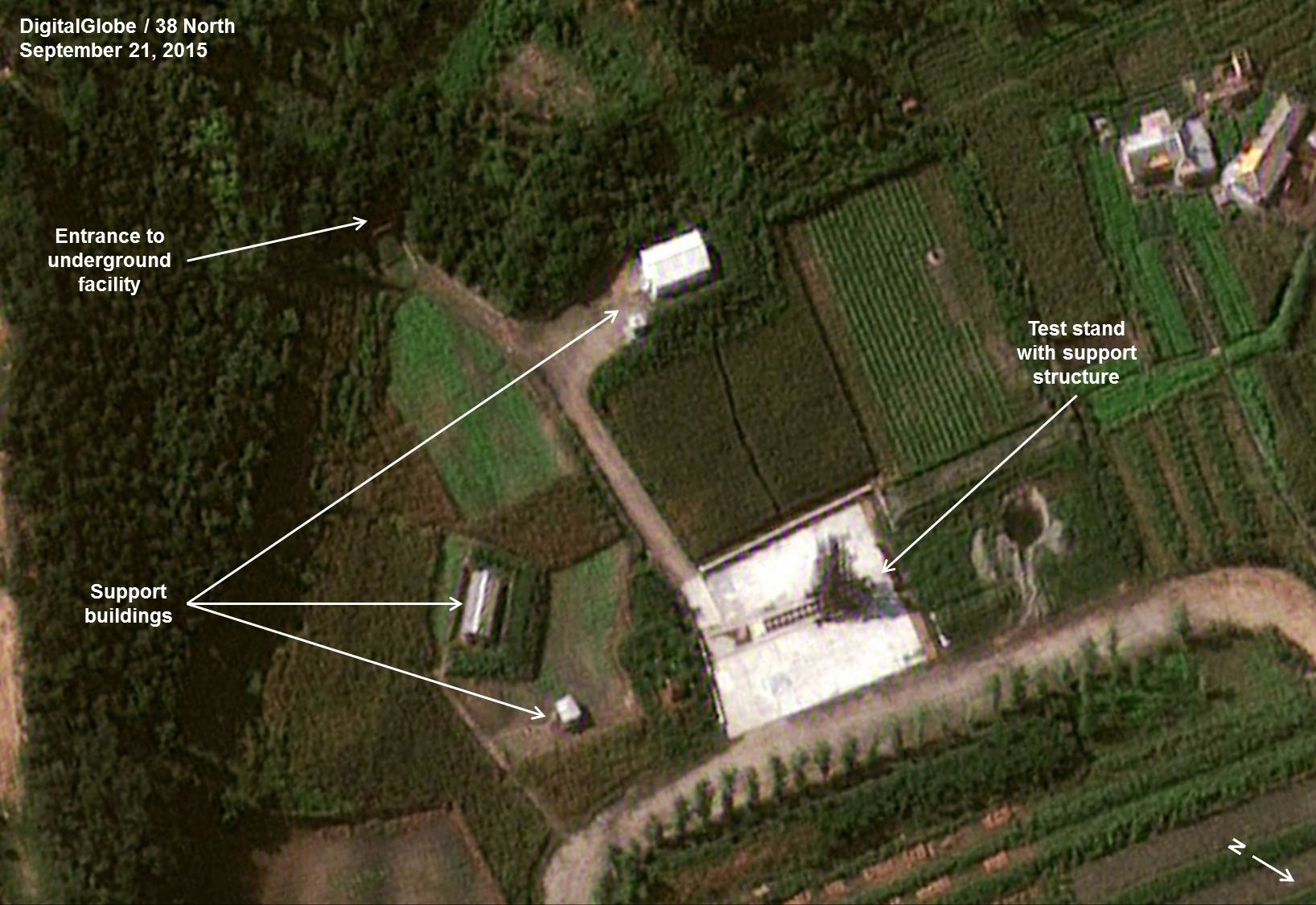 Imagery also shows the SINPO-class submarine and a submersible test stand berthed within the secure boat basin at the shipyard. While there is no discernible activity in the basin, the submarine is facing south. Unpublished imagery from August also showed the submarine facing south, but in previous coverage from May 2015 it was facing north, perhaps indicating that the boat has been to sea in the intervening period.
Figure 3. Submersible test stand and south-facing SINPO-class submarine berthed at secure boat basin.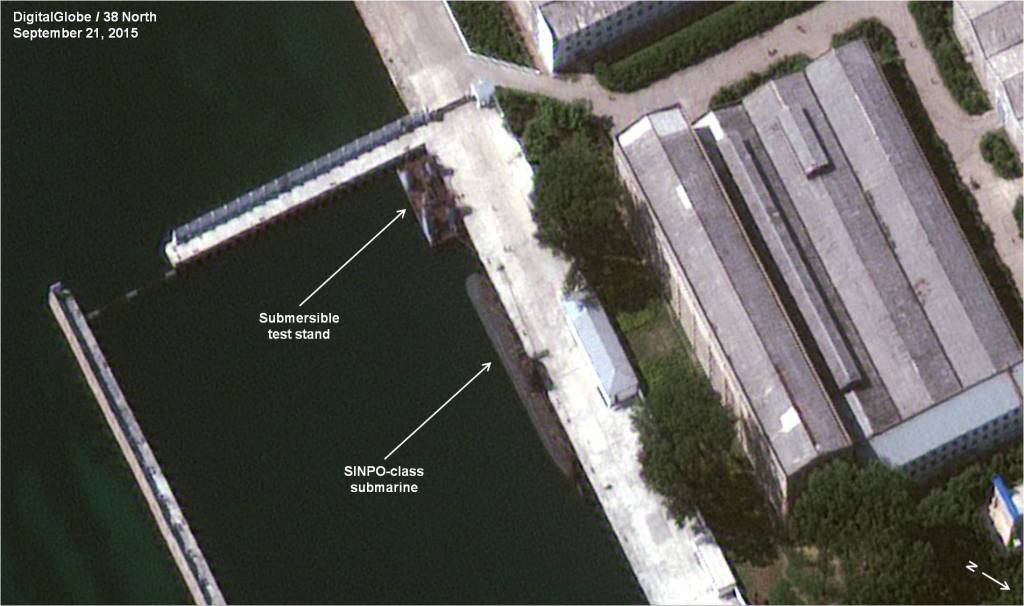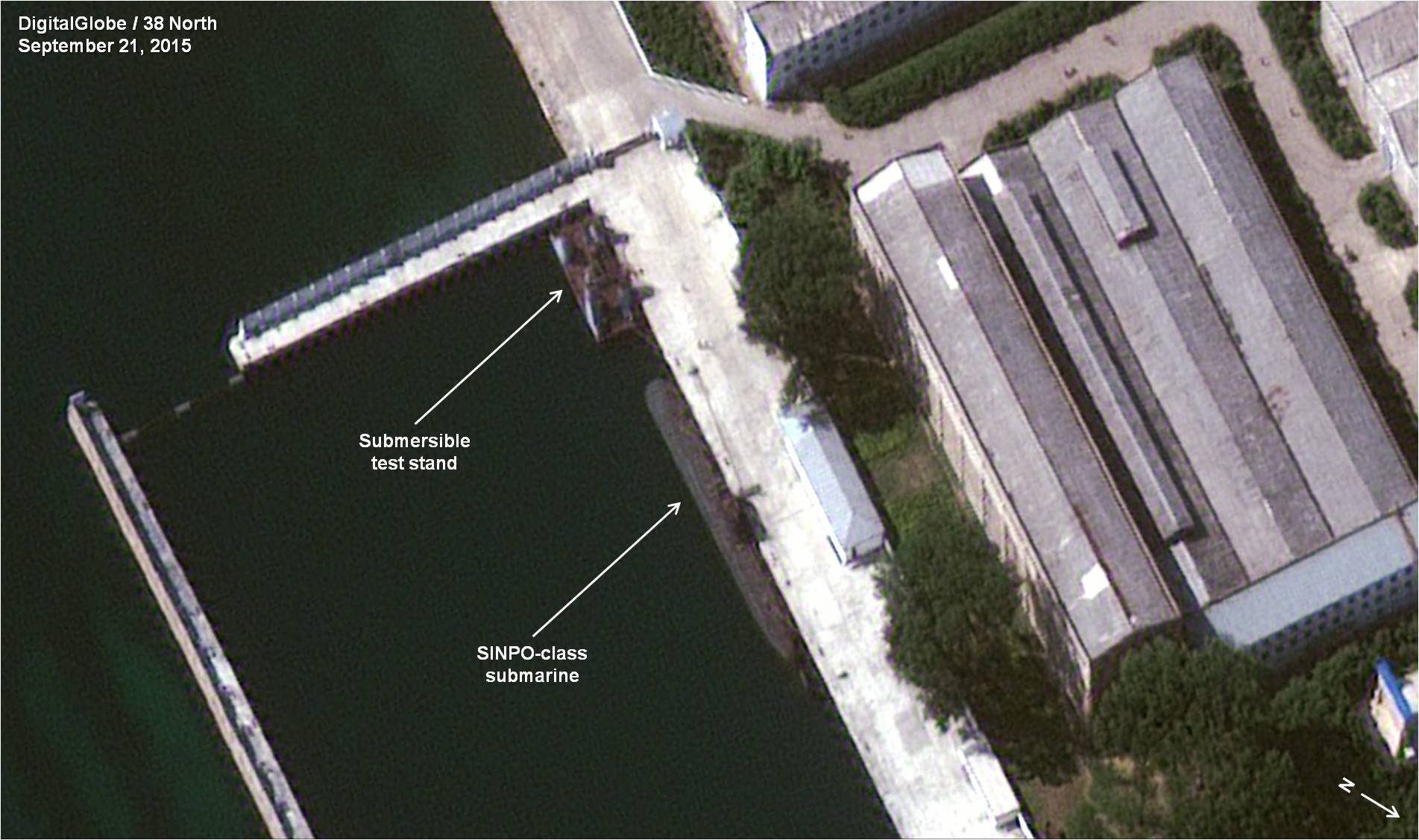 In addition, the ongoing modernization program at the construction halls and machine shops underway since June 2014 appears to be nearing completion. Since the shipyard is the primary site for building submarines in North Korea, the construction suggests that the North is about to embark on a new program.
Figure 4. Modernization of construction halls and machine shops nearing completion.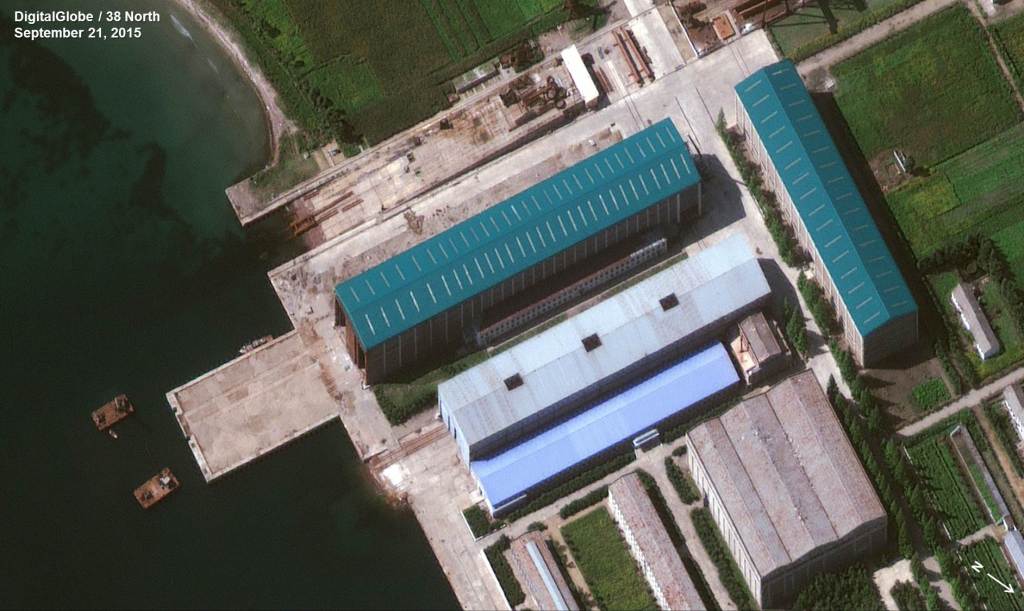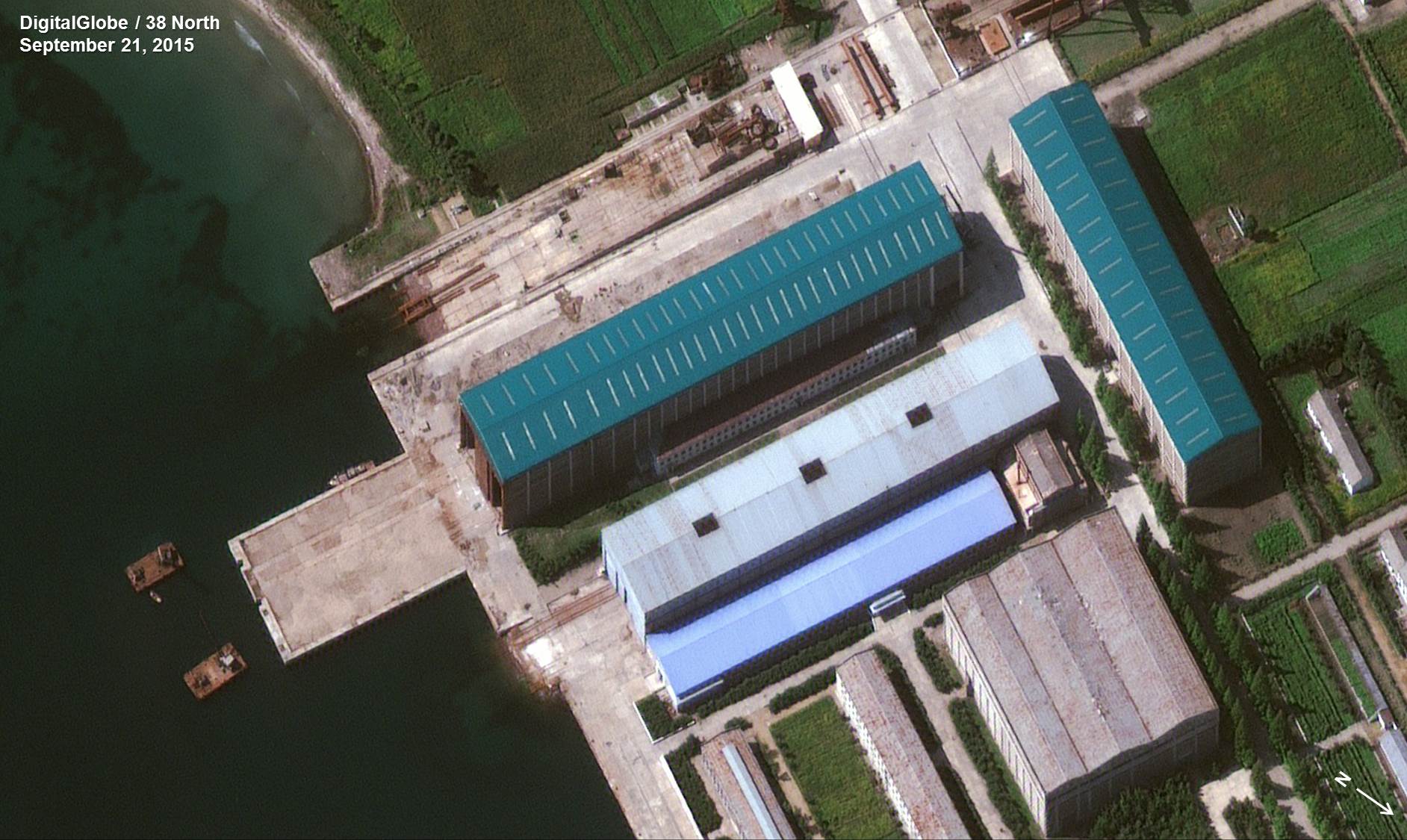 Given what appears to be a strong commitment to its submarine program, indicated by the pace of development of its SLBM and associated submarine and the nearly complete modernization effort at Sinpo South Shipyard, the DPRK is likely planning to commence the production of new submarines in the next 12-24 months.
Joseph S. Bermudez Jr. is Chief Analytical Officer of AllSource Analysis, Inc.
_______________
[1] Full-scale tests are expected to be conducted from a submersible test stand and the SINPO-class submarine.