North Korea's Yongbyon Nuclear Research Center; Possible Preparation for Reprocessing Campaign in Early May?
Commercial satellite imagery of the Yongbyon Nuclear Scientific Research Center from May 6 indicates activity around the Radiochemical Laboratory's Thermal Plant that could be early signs of a possible reprocessing campaign. However, it remains unclear if that is the case since there is no sign of the specialized railcars that are usually associated with this process.
Additionally, work related to the secondary cooling system of the 5 MWe Reactor continues, and the engineering office building at the Experimental Light Water Reactor (ELWR) nears completion.
Radiochemical Laboratory
On May 6, there was a light smoke plume emanating from the stack at the Radiochemical Laboratory Thermal Plant. Additionally, coal bins had been partially filled and groomed since April 17. Such activity has, in the past, signaled initial preparations for a reprocessing campaign. However, we would also expect to see specialized railcars used to transfer radioactive waste or materials, which are not currently present.
Approximately 40 meters north of the cooling tower, where no vapor is present, a new foundation for a small structure was visible, but that foundation has changed little since first noted on imagery from April 17. What may be a small vehicle or equipment is present in front of the spent fuel reception building in the shipping/receiving area, but no specialized railcars, and there are several trucks in the motor pool area.
Figure 1. A light smoke plume can be seen at the Radiochemical Laboratory Thermal Plant and coal bins are partially filled.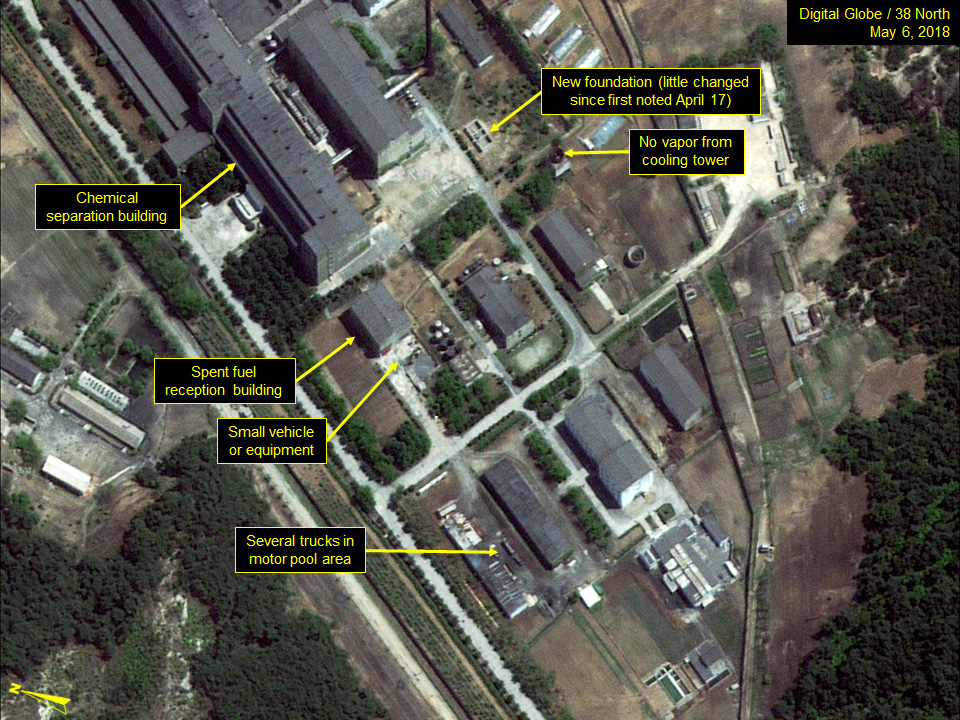 Figure 2. At the Radiochemical Laboratory, work may have slowed on the new small structure foundation near the cooling tower. The foundation was not present on April 4 but was present on April 17.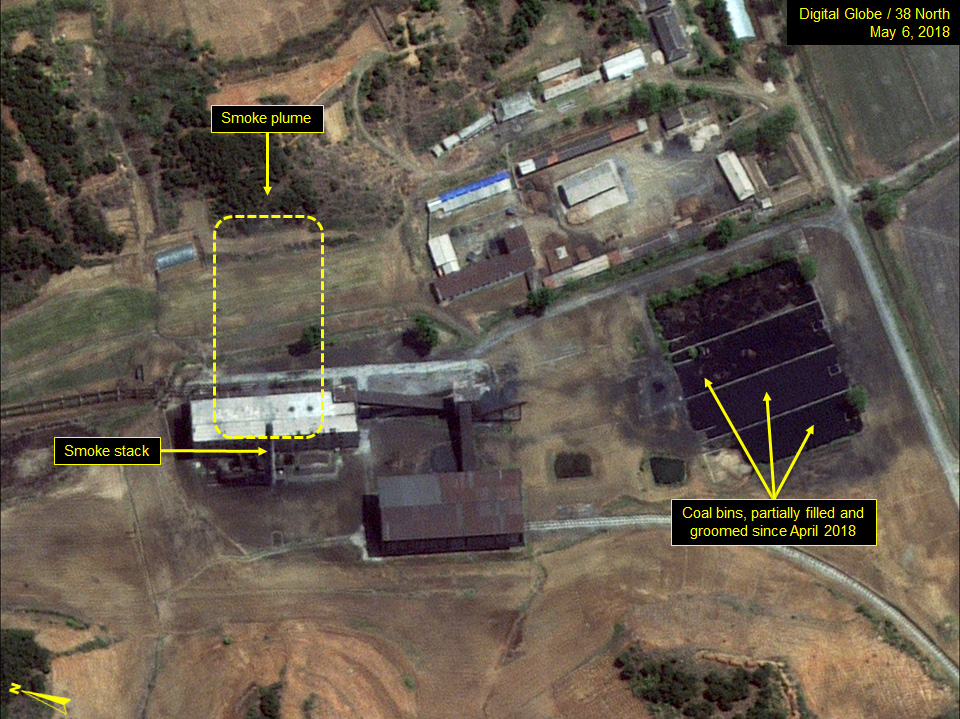 Interestingly, there is a clump of trees dying from unknown causes about 800 meters north of the Radiochemical Laboratory, in close proximity to the location previously identified as the original (but undeclared) buried radioactive waste storage area for Yongbyon.
Figure 3. A patch of dying trees is seen near a buried radioactive waste storage area.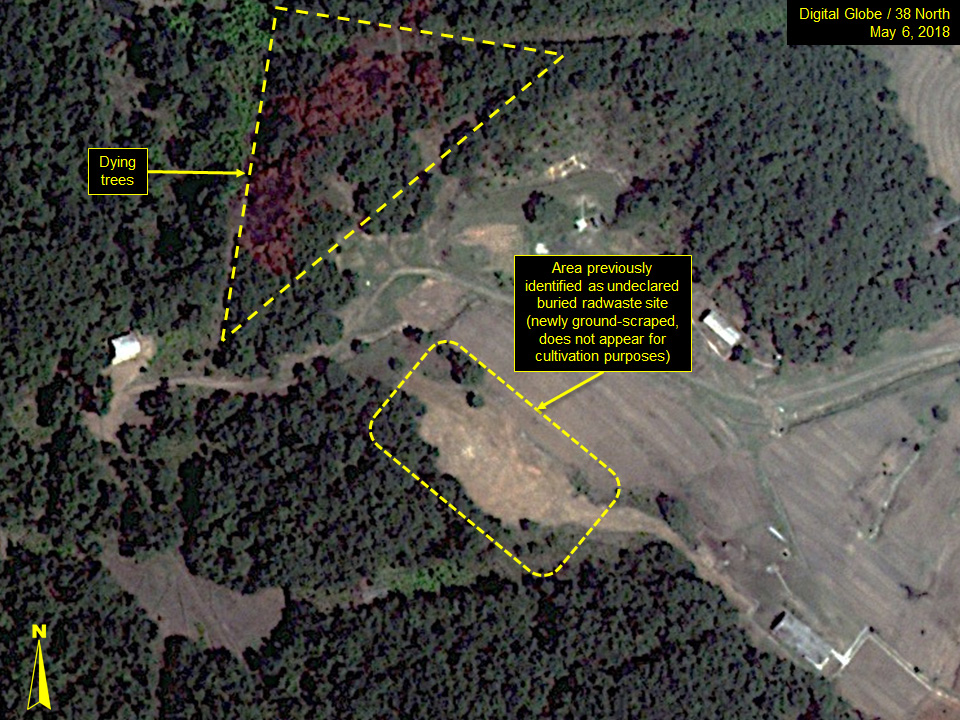 5 MWe Reactor and ELWR
At the 5 MWe reactor, a new upper cooling-water pump house appears externally complete, with a new blue roof installed. This pump house is presumably associated with the 5 MWe reactor's secondary cooling system. Additionally, new dredging operations are underway, changing the configuration of the earthen water diversion dams downstream in the Kuryong River. The purpose of this activity is still unclear.
Figure 4. New cooling water pump house for the 5 MWe reactor's secondary cooling system seems externally complete and river dredging continues in the Kuryong River.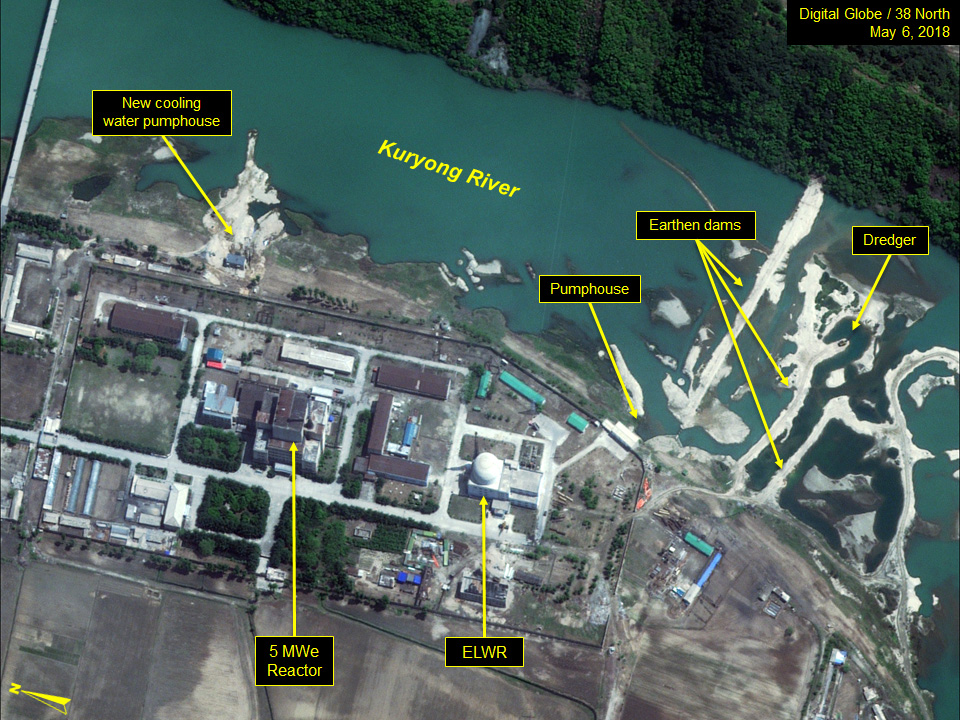 Figure 5. Close up of the new cooling water pump house.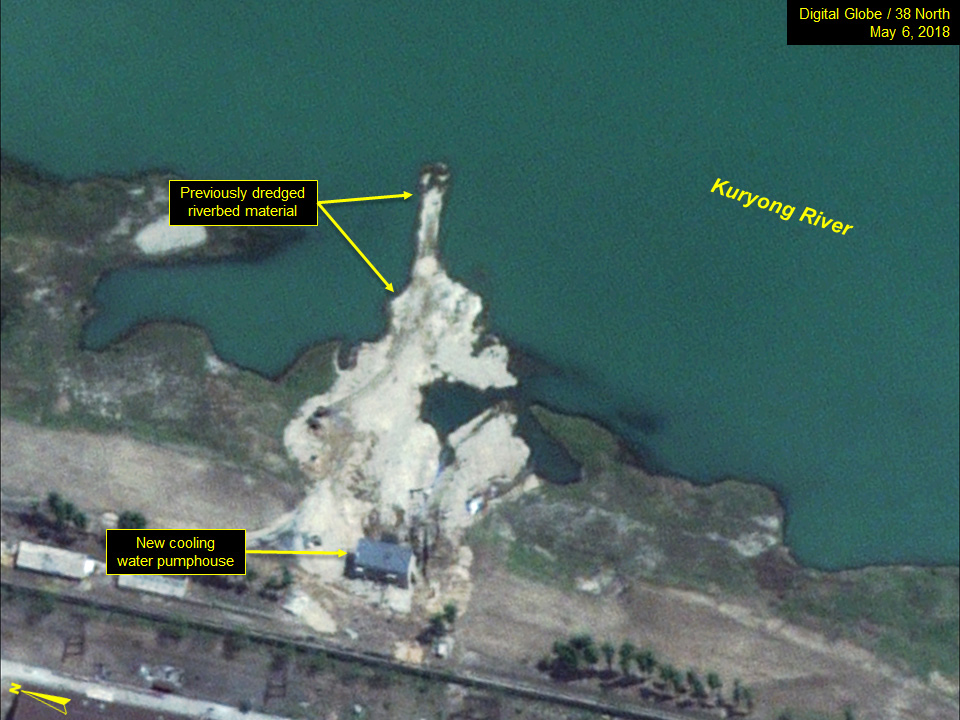 At the ELWR, the new engineering office building is apparently four floors tall and the roof is being installed. Numerous vehicles and equipment pieces are present around the site.
Figure 6. Roof is being installed on the four-story engineering office building near the ELWR.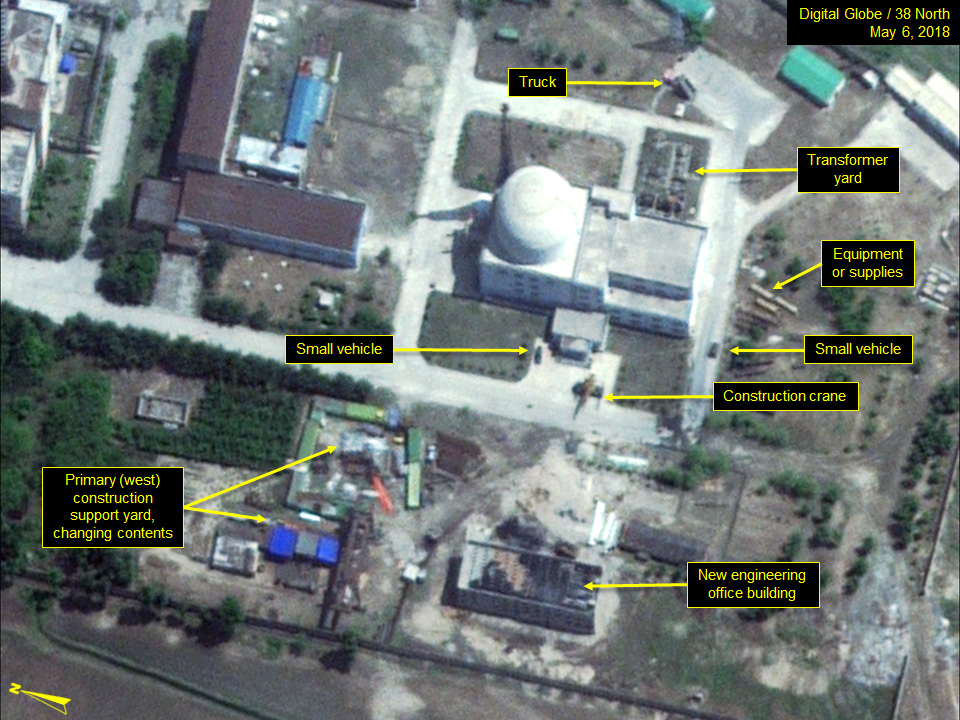 IRT Research Reactor
Two single-story buildings were constructed in the IRT Research Reactor area between October 2017 and April 2018, providing additional evidence of continued investment in areas at Yongbyon beyond those associated with the plutonium production program.
Figure 7. Two new buildings now present near the IRT Research Reactor.