No Apparent Dismantlement Activities at Sohae Engine Test Site as of June 12
A 38 North exclusive with analysis by Joseph S. Bermudez Jr.
Commercial satellite imagery of North Korea's Sohae Satellite Launching Station from June 12 shows no apparent activity related to dismantlement of its rocket engine test stand. This stand has been suggested as the probable location US President Trump was referring to in his post-Singapore Summit statements that North Korea is "destroying their engine site. They're blowing it up."
Figure 1. An overview of the Sohae Satellite Launch Facility mid-June.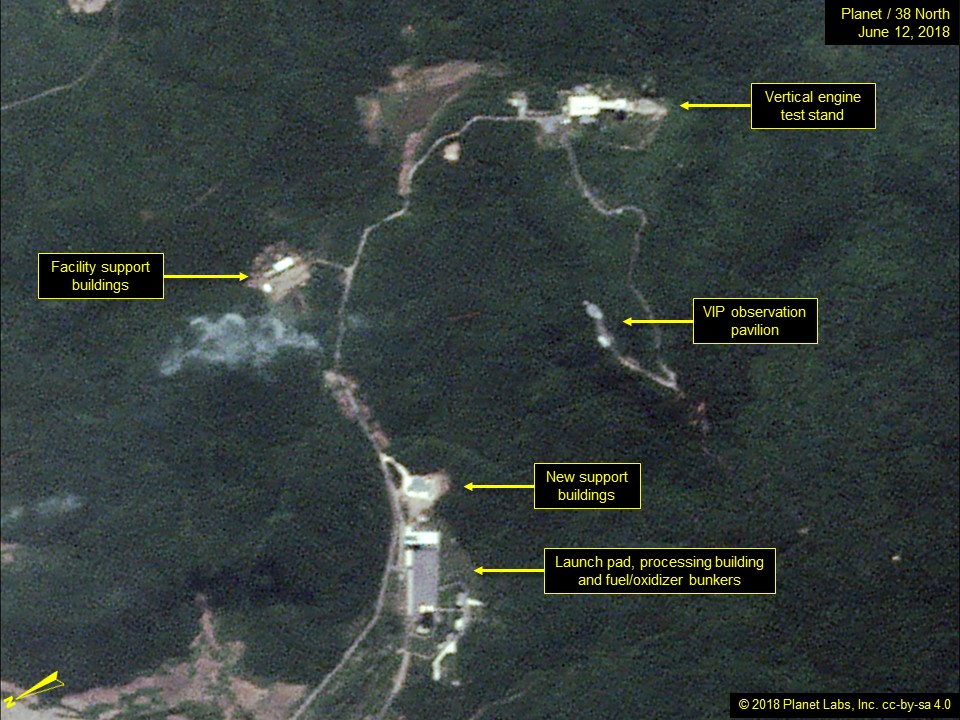 The engine test stand at Sohae has been used to test large liquid-fueled rocket engines applicable to both intercontinental ballistic missiles and large space launch vehicles. While there are other vertical engine test stands in North Korea, the one at Sohae is the most well developed and its destruction would represent a significant symbolic and practical step forward for North Korea.