Putin, Trump and North Korea: The Road to Washington Leads Through Asia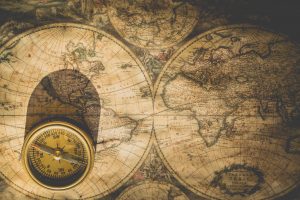 US President Donald Trump's and Russian President Vladimir Putin's upcoming summit in Helsinki—the first since Putin's election in 2013—follows on the heels of Trump's recent historic summit with the DPRK's leader Kim Jong Un in Singapore. This upcoming summit is no mere accident, and reflects a strategic calculation on the part of Putin; his timing for engaging in such diplomacy with Trump is exquisitely precise. US-Russia relations are the chilliest they have been since the 1980s: bedeviled by Edward Snowden's 2013 'defection,' Russia's invasion of Crimea in 2014, Russia's support of Syria, and allegations of Russian interference in the 2016 US Presidential election. Observers of US-Russia relations have thereby tended to see all too many negatives, or have focused entirely on the optics of the US 2016 Presidential election. As a result, they may risk missing positives, including Russia's possible role in diplomacy involving the Korean Peninsula.
While Russia-DPRK relations lack the purported intimacy of China-DPRK relations, of being (as Mao put it) "as close as lips and teeth," Russia possesses deep historic ties with Pyongyang. It also has significant equities in the outcome of US and South Korean diplomacy with North Korea. Adroit US diplomacy could coax Putin to exercise Russia's influence while he seeks opportunities to advance tangible Russian interests on the Korean Peninsula. These include Russian political, economic, regional and long-term strategic interests, as well as its desire to play a constructive role (dovetailing with America's interest) in the Korean peace and denuclearization processes. In the long-term, Russia's emerging role has the potential to weaken America's political and economic interests in Northeast Asia, while highlighting Russia's presence as a counterweight to China's influence.
Russia's ties with North Korea date from the late-1940s, when Soviet Political Commissar (later its first Ambassador to the DPRK) Colonel-General Terentii Shtykov was present at the DPRK's creation. Such ties remain strong, and Russian Foreign Minister Sergei Lavrov's recent May 2018 visit to Pyongyang, where he met with Kim Jong Un, should have surprised no one. Earlier, in January 2018, Putin had referred to Kim as "an absolutely competent and already mature politician," signaling his desire to establish warmer relations with the DPRK; he has more recently invited Kim to visit Russia later in 2018. Western observers would be mistaken to minimize Russia's recent role in ongoing diplomacy with the DPRK.[1]
Following the collegial Trump-Kim summit in Singapore in June, the potential of novel trade and economic opportunities beckons, particularly with the expectation of a gradual easing of sanctions against the DPRK. And Putin is well-positioned to exploit these possibilities. He has once again showcased his formidable diplomatic skills, coming to the summit with Trump from a position of confidence and strength, following his recent March 2018 re-election as President and Russia's successful hosting of the 2018 FIFA World Cup. Putin sees value in re-establishing strong, healthy and productive diplomatic relations with the US, based on his personal relationship with Trump. He has surely noted other Asian leaders' (such as Chinese President Xi Jinping, and Indian President Modi) warm relationships with Trump, and how they have been able to translate such relationships into successful, strategic, long-term national security priorities—a playbook which Putin too has relied upon throughout his political career. For Putin once famously said, "I am a specialist in human relations." But more than that, Putin—often misunderstood as a mere tactician—has shown the ability, like his fellow Asian counterparts, to exhibit 'strategic patience' and transform it into a living, viable strategy, in terms of its long-term strategic political and economic impact, for Russia.
Since the Singapore summit, Putin has done more to show that Russia also has a valuable role to play in helping resolve the North Korean nuclear crisis, and Trump and his national security team surely know this. Russia's combination of political, economic, regional and strategic equities in the Korean Peninsula (also noting President Moon's recent successful visit to Moscow and his truly remarkable speech to the Russian Duma) go beyond its mere 14-kilometer border with North Korea. Putin's gambit may allow not only for novel diplomatic opportunities with respect to US-Russia relations, but may also create opportunities for Kim Jong Un to broaden his strategic options vis-à-vis China and its role regarding the DPRK.
Naysayers would not be faulted for the temptation to agree with the late Russian Prime Minister Viktor Chernomyrdin's famous dictum, "we wanted the best, but it turned out like always," but they'd be wrong. For Kim, Moon and Trump, along with Xi Jinping, have now embarked upon recent diplomatic initiatives with potential positive and yet unforeseen consequences. Presidents Putin and Trump have both found it proper to embrace this newly discovered momentum, and hope for an improvement in US-Russia relations as well. And in doing so, Putin can remind Trump of the legacy of the late Ambassador Andrei Karlov and his long-standing close relations with the leadership and people of the DPRK, and how recent diplomatic efforts starting in the Korean Peninsula have created similar momentum in other areas. For Putin, Kim, Moon and Xi, many roads to Washington would now appear to lead through Asia and the complexities of the North Korean nuclear crisis.
---
[1]

In more recent years, the legacy of the late Russian Ambassador (2001-2006) to the DPRK Andrei Karlov deserves special mention. He spent a total of 17 years in Pyongyang, including five years as Ambassador; he considered North Korea "his second homeland," and spoke Korean fluently. He was one of the rare foreign friends of North Korea's leader, Kim Jong Il, according to his widow Marina Karlova, who gave an exclusive interview ("The Last Dragoman of the Russian Foreign Ministry") in April 2017 to the Russian monthly investigative intelligence magazine Sovershenno Sekretno.
---