Update on North Korea's Foundation Day Military Parade Preparations
A 38 North exclusive with analysis by Joseph S. Bermudez Jr.
In the lead up to North Korea's Foundation Day Military Parade, scheduled for this coming Sunday (September 9), commercial satellite imagery of the Mirim Parade Training Ground from August 31 shows no change in the numbers of shelters erected in the heavy equipment storage area, used to house and prepare the military vehicles for the parade.
Imagery as of August 22 showed the largest number of pre-parade shelters observed in the heavy equipment storage area since Kim Jong Un has come to power. While the number of shelters present isn't a definitive indicator, it suggests that Sunday's parade will likely be considerably larger than the military parade earlier this year.
Figure 1. Overview of the Mirim Parade Training Ground.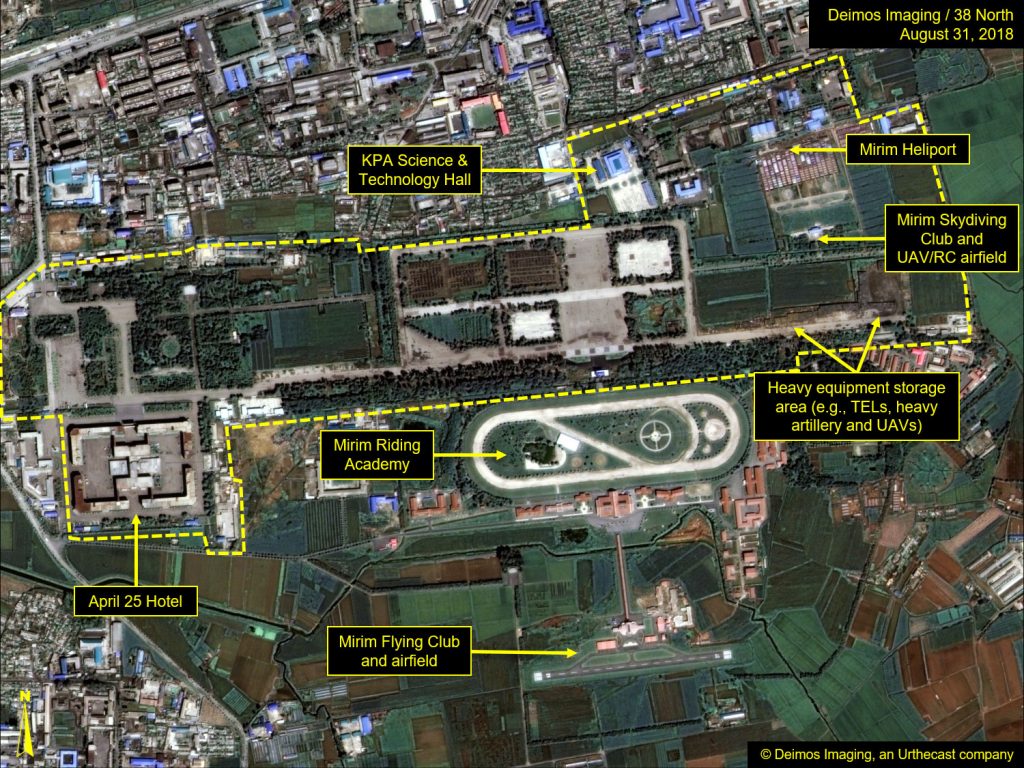 Figure 2. The largest number of shelters observed in the heavy equipment storage area ahead of any parade of the Kim Jong Un era.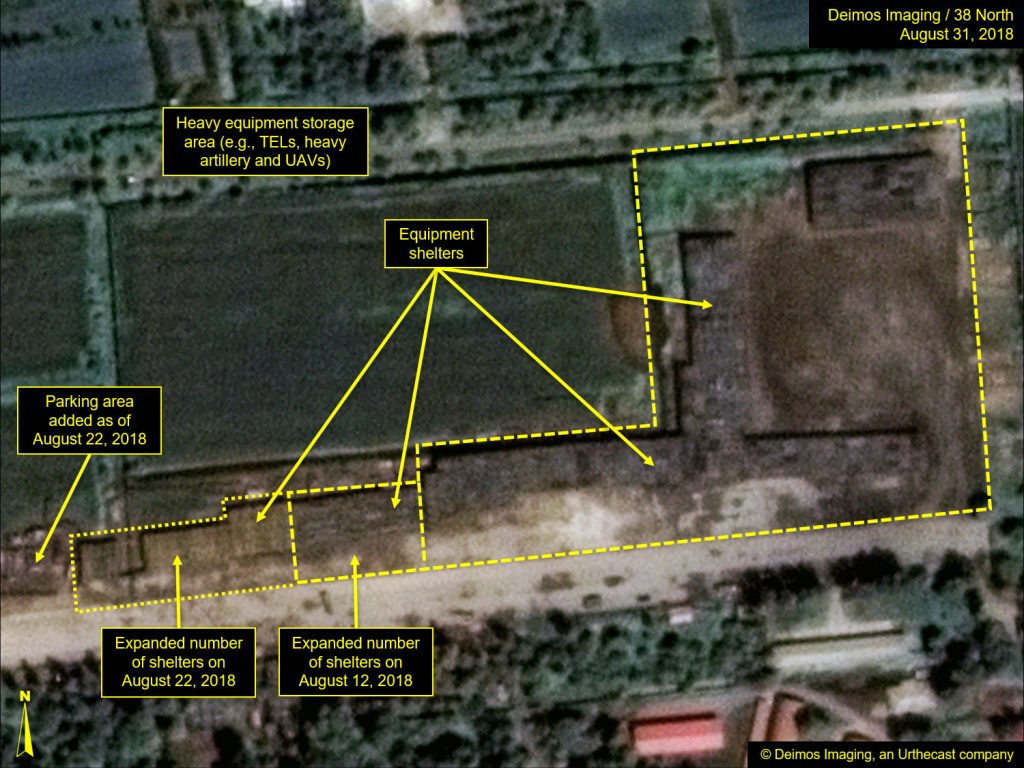 Also present on August 31 were approximately 43 groups of troops and personnel practicing on the facility's roads and in the replica of Kim Il Sung Square. Unlike in previous imagery, no unmanned aerial vehicle launchers, tanks, or large artillery pieces are observed training on the grounds. Neither are any transporter-erector-launchers (TELs) or mobile-erector-launchers (MELs) for the North's larger intermediate-range or intercontinental ballistic missiles, although they could still be onsite but housed in the heavy equipment shelters. While it would be normal for the military vehicles to still be practicing for the parade, their absence now is likely either a part of North Korea's attempt to obscure the details of what will be featured or pre-parade maintenance or preparation underway, or a combination of both.
Figure 3. Approximately 43 parade formations and loose groupings of troops and personnel are practicing, but no military vehicle formations are observed.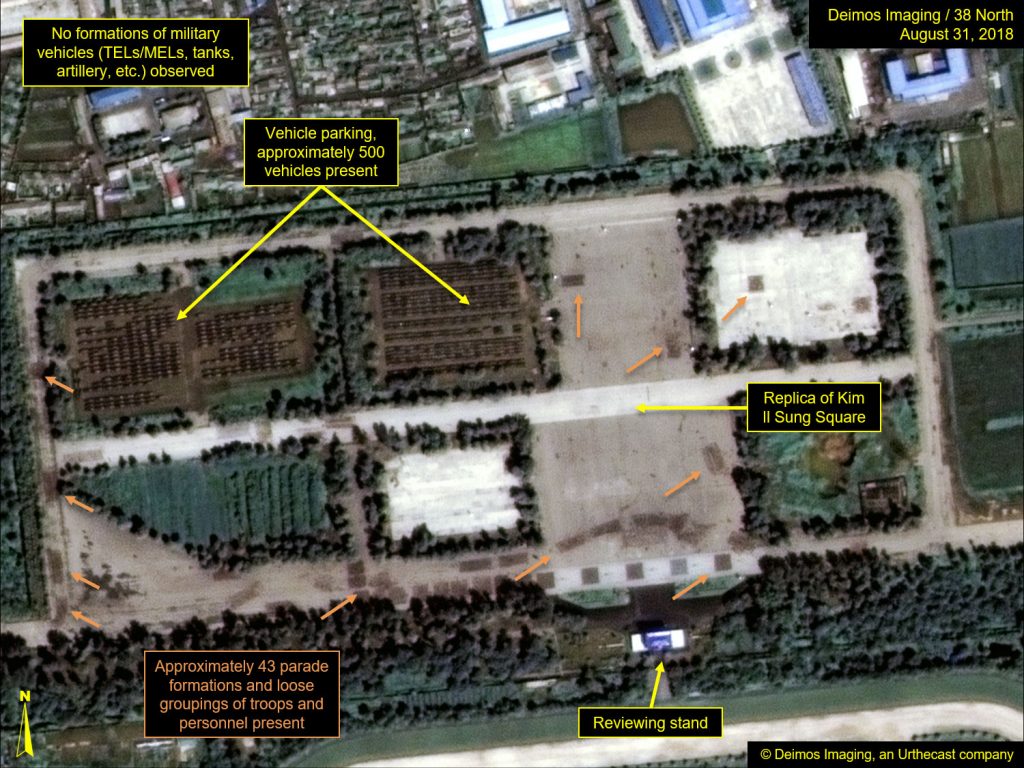 No significant activity is observed at the adjacent Mirim Riding Academy (which has provided a cavalry honor guard in recent parades) or Mirim Flying Club's airfield. Additionally, no activity of significance is observed at Kim Il Sung Square or the nearby Pyongyang VIP airport.