North Korea's Sohae Satellite Launch Facility: Normal Operations May Have Resumed
Commercial satellite imagery from March 6 of North Korea's Sohae Satellite Launching Station (Tongchang-ri) indicates construction to rebuild the launch pad and engine test stand that began before the Hanoi Summit has continued at a rapid pace. Given that construction plus activity at other areas of the site, Sohae appears to have returned to normal operational status.
At the launch pad, work on the rail-mounted transfer structure appears to have been completed by March 6 and the structure may now be operational. The cranes have been removed from the pad and the overhead trusses that were being installed on the roof have been covered. The mobile structure is now situated at the far end of the launch pad adjacent to the checkout building.
Several vehicles are parked near the gantry tower and the exhaust pit and debris remains on the launch pad to be cleaned up.
Figure 1. Partially dismantled transfer structure appears to be rebuilt and operational.
At the engine test stand, poor imagery resolution prevents a clear assessment. However, progress has been made on rebuilding the support structure for the stand, the materials that were there as of March 2 are now gone and debris remains littered across the service apron.
Figure 2. Rebuilding continues at the engine test stand.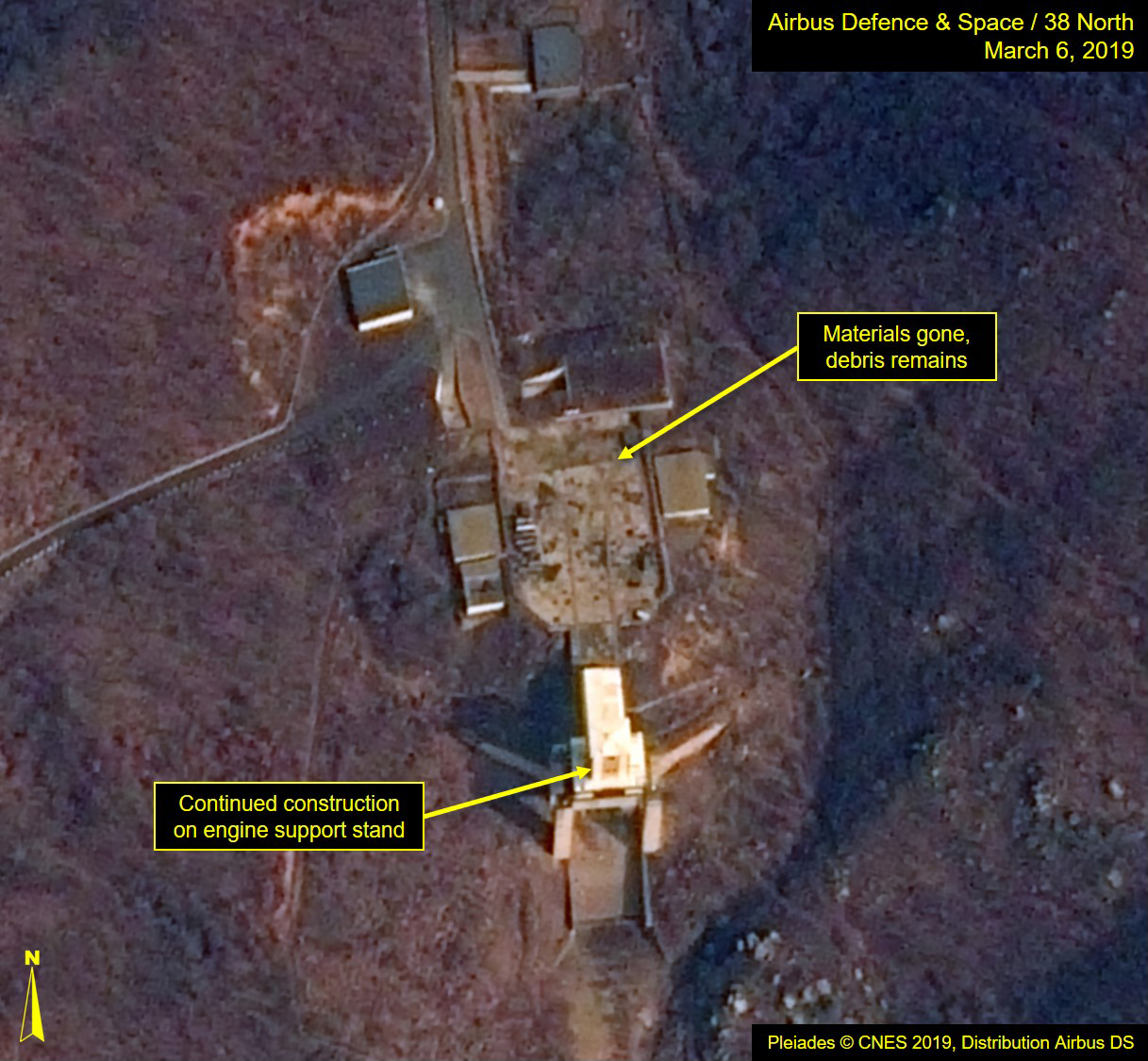 At other areas of the site, activity has also picked up. Vehicles can be seen at the Horizontal Assembly Building and the security administration building. There is also a vehicle parked near the observation building. It is not possible to determine the purpose of these vehicles.