The North-South Dialogue: RIP or Can It Be Resuscitated?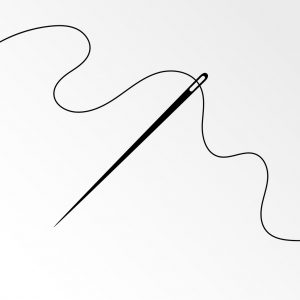 South Korean President Moon Jae-in has been the driving force behind North-South normalization and reconciliation, inter-Korean cooperation, and peace and security building on the Korean Peninsula. Significant progress has been made on this track over the past year, but the process is on life support and badly needs an industrial-scale shot of adrenaline. Unfortunately, the Trump administration and North Korean leader Kim Jong Un have left Moon with no room to maneuver. The US is not vested in the success of Moon's inter-Korean enterprise—in fact, its uncompromising approach to denuclearization and sanctions relief has effectively kneecapped Moon. The South Korean president will not risk a major rupture in relations with the US to push his North-South agenda, while Kim Jong Un has likely lost trust in Moon as a negotiating partner because of his failure to deliver on economic cooperation and a peace declaration. Simply put, Moon is now at the mercy of Trump and Kim—and the more he is perceived by either of them as straining to do something, the less they will be impressed. The only option he has at this point is to play the long game.
North-South Progress
Bilateral relations between the North and South have undergone a rapid and positive transformation. The dark and stormy days of 2017, when dialogue was scarce to nonexistent, have been replaced by a de facto normalization of relations where it is now plausible to envision a permanent end to over 70 years of mutual hostility. It is no longer frowned upon for South Korean officials to meet their North Korean colleagues, a complete change in tone from previous years that provides the leaders of both countries with the time and political space, at least until recently, to discuss problems in a respectful and constructive way.
This April 27 will mark the first anniversary of the historic inter-Korean summit in Panmunjom, where Moon and Kim clasped hands and ceremonially crossed the Demilitarized Zone (DMZ) in a symbolic demonstration to the world of a fresh start. The North-South track hasn't been all symbolism and historic photo ops, however. The three Kim-Moon summits have produced concrete agreements on everything from military de-escalation measures and cross-border economic projects to discussions about joint work on ecology and tourism. The April 2018 Panmunjom declaration, which committed both countries to "more active cooperation, exchanges, visits and contacts," jumpstarted more regular interactions at the working level. Pyongyang and Seoul reaffirmed their commitment to reconciliation during their third summit in the North Korean capital five months later. The liaison office established in the border town of Kaesong, one of the summit's main deliverables, has been operational for months; according to South Korean officials, the office hosted 285 meetings in its first three months.
In perhaps the most iconic scene since the first Kim-Moon summit last April, North and South Korean soldiers, who are normally trained to wage war against one another, were instead seen greeting each other as they worked to verify the removal of 22 guard posts on both sides of the DMZ. Taken together, all of these measures have contributed to a period of quiet and stability on the Korean Peninsula, an objective that serves the interests of the US, North Korea, South Korea and the wider East Asian region.
Hanging by a Thread
Despite the progress made over the preceding twelve months, the inter-Korean dialogue has lost momentum and is at risk of falling apart because both Kim and the Trump administration are slow-rolling the process. Due in large part to Washington's pressure on the South to ensure that reconciliation talks don't outpace denuclearization negotiations and to maintain the US campaign of maximum pressure on the North by maintaining a hard line on sanctions relief, Moon's ability to maneuver has all but disappeared. The reopening of the Kaesong Industrial Complex, the resumption of tours at Mt. Kumgang and joint road and railway projects—tangible steps in the various North-South declarations designed to enhance the atmosphere of mutual trust and prosperity on the path to comprehensive peace and normalization—are unable to proceed without specific carve-outs in UN Security Council sanctions.
Pyongyang has responded to the lack of sanctions relief with consternation. Kim has already demonstrated his displeasure with the South by stonewalling on some of the military deconfliction measures crafted during the September 2018 summit in Pyongyang. Even minor confidence building steps such as joint recovery operations in the DMZ have faced setbacks; after North Korean officials refused to respond to Seoul's overtures, the South Koreans were forced to begin operations on their own. North Korean state media outlets are increasingly blaming Moon for the impasse and expressing doubts about whether he can deliver on his promises. Military-to-military talks have been postponed despite Seoul's attempts to hold them on schedule.
Last month's North Korean walkout from the Kaesong liaison office sent a sharp signal to the Moon administration that Kim's patience is not unlimited. Indeed, Kim expressed his growing reservations about the inter-Korean track during his April 13 address to the 14th Supreme People's Assembly: "I think that the south Korean authorities should come back to their stand at the time of the Panmunjom meeting…and fulfill their responsibility before the nation through the sincere implementation of the north-south declarations if they truly wish for the improved north-south ties and peace and reunification."
What Is to Be Done?
Moon is stuck between a rock and a hard place. The Trump administration remains firmly opposed to any sanctions relief until Pyongyang takes concrete and irreversible steps toward denuclearization; on economic projects, therefore, Moon is at the mercy of his ally in the White House. Kim has likely lost faith in Moon as a negotiating partner because he has failed to deliver on economic cooperation and a peace treaty, the two central themes of the talks. Consequently, any initiatives Moon takes to revive North-South engagement will be met with deep North Korean skepticism unless they address the North's priorities and grievances, given Moon's loss of credibility as an effective negotiating partner.
Moon has run out of space to triangulate successfully between Trump and Kim. There may opportunities to take tiny steps that would not require sanctions relief or impinge on other US equities, and could get traction with Kim because they help fulfill some of his own domestic priorities. But Moon should be thinking long-term, planting seeds that could come to fruition when the political climate for North-South engagement improves.
Humanitarian Cooperation: Proposals to renew the traditional North-South agenda—family reunions and return of remains—will not appeal to the North Koreans, who are focused on security issues. Nonetheless, Moon should arrange humanitarian assistance with an eye to the long term—for example, joint cooperation on tuberculosis and anti-malaria programs since those are serious health problems in the North and have the potential of spreading south; nutritional programs for North Korean children since that is the generation the South may inherit at some point; and water purification and whatever medicines the UN will allow, since health is a fundamental human right. The ROK should redouble its effort in New York to create as much space in the UN sanctions committee as possible for favorable consideration of humanitarian projects, even if these are connected with European or US NGOs.
Confidence Building Measures: There isn't much the North Koreans seem inclined to do on moving forward with tension reduction measures along the DMZ, because these have no payoff by themselves. However, Pyongyang may be motivated to explore what can be done jointly in the West Sea because of the potentially lucrative opportunities for commercial fishing. Steps for limited reduction in tensions there and establishment of joint fishing zones have an economic payoff for the North. Launching discussions of this issue in the Inter-Korean Military Committee created last September seems like a good low-profile, non-political way to jumpstart these discussions.
New Multilateral Dialogue on Economic Development: It remains unclear how committed Kim is to internal transformation which will require wrenching economic reforms and eventually an end to its global economic isolation. In the meantime, it might appeal to Kim if economists and experts from the World Bank, the IMF, the Asian Infrastructure Investment Bank, China, Vietnam and South Korea held talks with North Korean technocrats about economic policy and development. The Moon government could help to organize and fund these discussions which would be jointly sponsored by the North and South Korean governments. They would not yield immediate and concrete benefits for the North Korean economy, but they could help lay the policy and procedural groundwork for successful reform should North Korea choose to go down this path.
Conclusion
If the current stalemate in the North-South dialogue leads to a full breakdown, it would be a major step back from what could potentially be a historic peace and security regime on the Korean Peninsula. This would not only be a missed opportunity for the two Koreas but a monumental blunder for the US, which has a vested interest in nipping the prospects of military escalation and confrontation in the bud. The Trump administration has done nothing to enable progress in North-South diplomacy, and in fact, its diplomacy on denuclearization and sanctions relief in Hanoi put another nail in the coffin in another case of diplomatic malpractice. Rather than keep Moon on a short tether, the White House needs to give him as much running room as possible to breathe some life into North-South talks. This may be a Sisyphean task but given the absence of good alternatives and what is at stake, it would be better for Moon to try and fail than not try at all.