North Korea's Sinpo South Shipyard: Continuing Submarine Construction and Minor Improvements at the Secure Boat Basin
Recent commercial satellite imagery of North Korea's Sinpo South Shipyard indicates continuing submarine construction of possibly another SINPO-class ballistic missile submarine, as evidenced by movement of parts and equipment in the staging area adjacent to the construction halls.
Figure 1. Movement of parts and equipment indicate ongoing construction of a new submarine.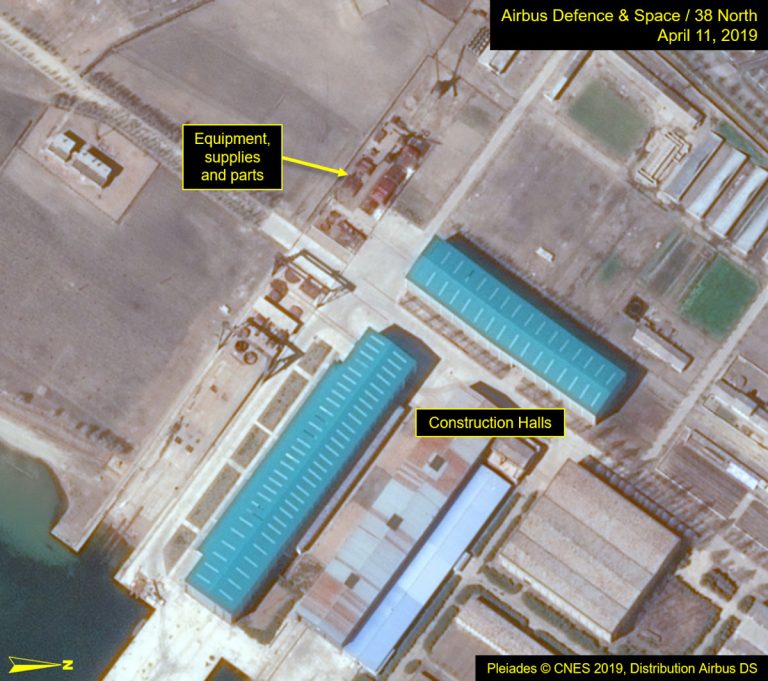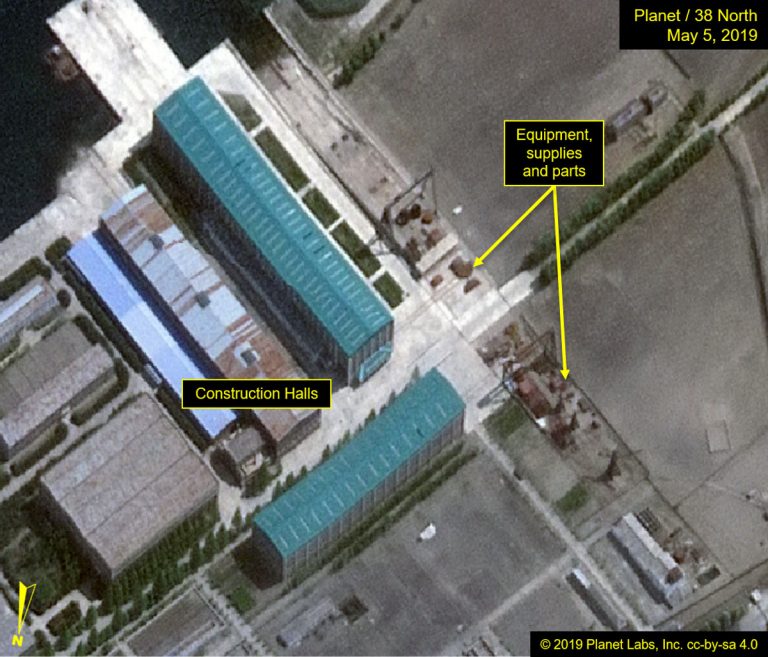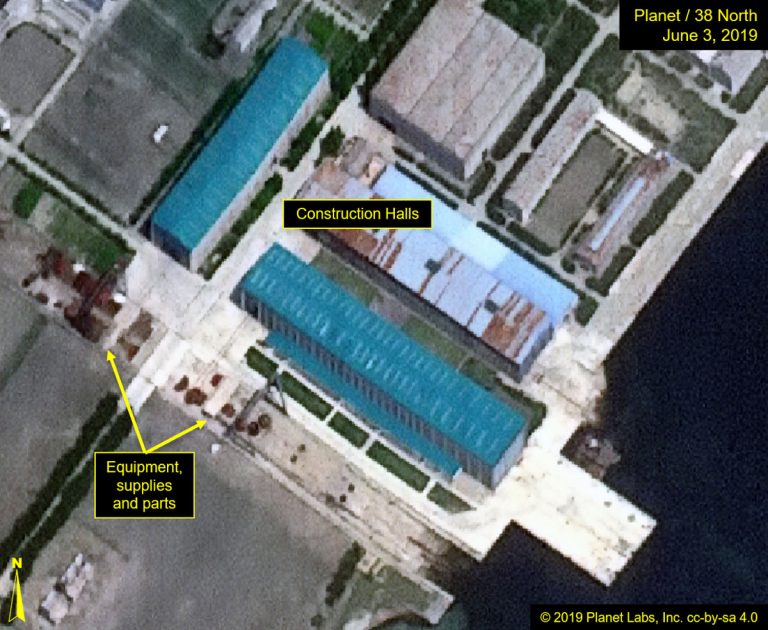 Additionally, minor improvements are being made to the secure boat basin, including the installation of 12 probable davit arm cranes spaced at regular intervals along much of the quay sometime between April 11 and May 5. These cranes would facilitate loading lightweight supplies and equipment down the hatches of the submarine and onto the submersible launch barge.
Figure 2. Davit arm cranes were installed at the secure boat basin between April 11 and May 5.