Furious Futility: Maximum Pressure in 2020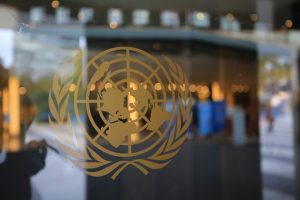 The United States and North Korea may be fast approaching a return to tension, threats of escalation and an increased risk of conflict. North Korean leader Kim Jong Un has threatened undisclosed consequences if the two sides do not make progress in their denuclearization talks by the end of the year and the prospects for meeting this deadline appear bleak. If there is no diplomatic breakthrough and Kim bolsters his inflammatory rhetoric with a resumption of nuclear and long-range missile tests, pressure will mount on the Trump administration to ratchet up sanctions and throw in the towel on diplomacy. Succumbing to this pressure would be a mistake. Sanctions have reached a point of diminishing returns. It is unlikely, therefore, that more "maximum pressure," without a diplomatic strategy that offers Pyongyang positive inducements to negotiate steps toward denuclearization, will deliver results.
What the United Nations Security Council and US Have Done Thus Far
The last three years have seen a major expansion in the structure of the international and US sanctions. The United Nations Security Council (UNSC) sanctions are fairly robust and include the following measures on:
Arms, WMD and Military Support: These measures encompass a general arms embargo on any item that is relevant to North Korea's WMD and missile programs;
Financial Sanctions: A travel ban and asset freeze for designated individuals and entities are in place, as well as the prohibition on public and private financial support for trade with North Korea;
Diplomatic and Political Sanctions: These include limitations on North Korean diplomatic and representational personnel and financial activities, and a prohibition on exporting luxury goods to North Korea; and
Energy and General Trade Sanctions: The UNSC has mandated prohibitions on North Korean foreign labor and repatriation of North Korean workers by December 22, 2019; inspection requirements for North Korean cargo vessels and prohibitions on transactions involving the leasing, procurement or provision of shipping services for North Korean vessels; and prohibitions on joint ventures, North Korean export or transfer of various goods, including coal, metals and agricultural goods and the supply of various fuels to North Korea.
There are gaps in these sanctions; most notably for many to become operative, there need to be compelling indications that illicit cargo is being transported or involved in the transaction. For some jurisdictions, this is a high evidentiary standard; for others, it is a high practical standard, given the paucity of information that may exist with respect to North Korean activity. Still, for a UNSC-established sanctions regime, there is substantial coverage of the majority of North Korea's economic and international political activities and not much more left to squeeze.
A similar story exists within the legal structure of US sanctions. Experts may be able to point to one or two enhancements of particular provisions of US law. But in truth, the executive orders issued by both Barack Obama and Donald Trump already permit the imposition of sanctions on any major economic actor in North Korea as well as any non-North Korean entity or individual that is working with North Korea. These sanctions have secondary significance, meaning that they also would permit sanctions against those who facilitate transactions conducted by sanctioned North Koreans. The 2017 Countering America's Adversaries Through Sanctions Act (CAATSA) even provided for mandatory sanctions against those that the United States determines are not implementing UNSC sanctions against North Korea, effectively establishing a check against noncompliance with the power of being cut off from the US economy as the available leverage.
What More Can the US Do?
The result is an increasingly bare cupboard. The major elements of North Korea's economy—particularly its export sector—have all been targeted with sanctions, which in most cases would be mandatory, triggered upon receipt of information demonstrating noncompliance. In short, the United States has few sanctions tools available that it has yet to deploy—at least as a matter of law—against North Korea that have a reasonable chance of applying new pressure.
The United States could try to establish a secondary sanctions embargo against North Korea, which would simplify sanctions implementation significantly. In such a regime, the United States would declare that any non-humanitarian trade with North Korea constitutes a violation of US sanctions, and, therefore, risks the denial of access to the US economy by any designated entity or individual. The United States could take that a step further by threatening to sanction any bank or entity that engages in business with those designated entities facilitating or engaging in trade with North Korea, effectively broadening the scope of its secondary sanctions to one in which any entity or individual participating in economic activity with North Korea is potentially liable. This might so contaminate the concept of business with North Korea that its few remaining suppliers and customers would shrink away from business activities there.
More importantly, the United States would find the evidentiary burdens of its own sanctions efforts minimized: It would no longer have to prove trade involves proscribed goods or crosses identified thresholds. Trade alone would be the trigger for action. Humanitarian trade with North Korea would be affected, but this is presently the case and there are mechanisms that could be employed to address shortfalls in aid (such as establishing with the US Department of Treasury in advance the scope of the humanitarian trade to be facilitated). Smuggling and evasion would doubtless take place, but again, with the possibility of exposure and automatic sanctions imposition, that would remove at least some of the uncertainty and flexibility that may be presently exploited.
Limits of Maximum Pressure
Even in such a sanctions scheme, the problem would remain one of implementation, both in practical terms and in the will of the United States to impose and accept costs for its actions. As noted, the primary reason for such an expansion of US sanctions authorities is to deal with the difficulties of implementation, including questions about what is permitted trade and what is not. However, it is not at all apparent that this expansion is necessary, given the fact that the United States has yet to apply a "whole of government" level of effort to implement the existing sanctions against North Korea, akin to what took place with Iran prior to 2013 and, arguably, what is presently the case. The closest the United States reached was in 2016-2017, when both the Obama and Trump administrations pursued increasingly severe UNSC authorities as well as developed their own unilateral sanctions measures. Then, the issue of North Korea was prioritized and the threat of sanctions pressure against foreign business interests with North Korea was palpable. The Trump administration, in particular, signaled in the fall of 2017 that it was prepared to sanction Chinese banks that held North Korean assets as well as any other entities or individuals conducting business with the regime.
But that was then. The issue today is whether the administration has the political will to prioritize the North Korean issue above others with other countries, especially China, which could put at risk other US equities. The US-China agenda is loaded down with a number of other contentious issues that are arguably more central to US national interests at this juncture, including a trade deal and Chinese behavior toward Iran, and the South China Sea. With other countries where North Korea still finds markets, there is a host of other, specific issues that would have to be balanced with tougher enforcement of sanctions. Moreover, secondary sanctions could also affect sensitive targets. Much of US sanctions power now comes from the anticipation of US sanctions use by compliance officers in companies and banks who preemptively elect to avoid conducting business with problematic entities. Though hardly "self-enforcing," this approach to sanctions compliance does alleviate to some degree the burden on sanctions implementation and amplifies the impact of those US measures that are adopted. With North Korea, there is no such virtuous circle presently in place. This means that US sanctions will actually have to be imposed and potentially against important banks and companies, including those in China.
In all likelihood, use of such sanctions measures would come at a cost for the United States, potentially imperiling its ability to secure a trade deal with China as well as managing other sanctions cases of interest (i.e., Iran and Venezuela). As I noted elsewhere with former US Treasury Secretary Jack Lew, sanctioning China's banks may at some point require targeting some of the most important financial entities in the world. Threatening their isolation from the United States—much less the denial of access to the United States by any financial institution that does business with a soon-to-be-sanctioned Chinese bank—could cause a global financial meltdown. Put simply, is this a cost that we're prepared to bear? The answer to date has been "no," and justifiably so, given the low likelihood of success in persuading North Korea to abandon its nuclear and missile programs and diversity of US interests that would be damaged in the attempt.
Creating a Dual Track Strategy with North Korea
Absorbing such costs and risks might be justified if there was a reasonable expectation of success in doing so. But the experience with North Korea thus far suggests that there is no reason to believe that more pressure will achieve the goal of US policy: comprehensive, verifiable and irreversible denuclearization. To the contrary, North Korea has gone out of its way to underscore that it has no intention of ending its nuclear weapons program, certainly not in the timeframes or under the conditions that have been demanded by the United States. This should prompt a reexamination of US policy goals with respect to North Korea and, as I have previously recommended, consideration of an approach that emphasizes strategic stability, arms control and crisis mitigation over more ambitious and unrealistic goals. Maximum pressure may make a contribution to the success of such an approach—particularly as part of a negotiating strategy that involves US agreement to substantial sanctions relief and normalization of relations that would address the insecurities of the North Korean leadership—but it cannot and will not succeed on its own.