Train Spotted at Kim Jong Un's Wonsan Compound
A train probably belonging to Kim Jong Un has been parked at the Leadership Railway Station servicing his Wonsan compound since at least April 21, according to commercial satellite imagery. The train's presence does not prove the whereabouts of the North Korean leader or indicate anything about his health, but it does lend weight to reports that Kim is staying at an elite area on the country's eastern coast.
The approximately 250-meter long train, although partially covered by the station's roof, can be seen at a railway station reserved for use by the Kim family. It was not present on April 15 but was present on both April 21 and 23.
Imagery indicates the train arrived sometime before April 21 and was still present on April 23, when it appeared to be repositioned for departure. However, there was no indication when that departure might take place.
The Wonsan complex includes nine large guesthouses and a recreation center. At the center of the grounds is a large building that was constructed shortly after Kim Jong Un came to power in 2014. It also includes a protected port, shooting range, recreation building and a covered dock that is believed for his mega yacht. Adjacent to the railway station is a small runway that was originally used for light aircraft but was converted in the second half of 2019 into a horse-riding track to match Kim's latest hobby.
Kim Jong Un's last reported public appearance was an inspection of an air force group at an unnamed airfield in the west of North Korea. Photographs and satellite imagery indicate it was at the Sunchon Airport, about 50 km northeast of Pyongyang. Reports since then have quoted various sources claiming he has been spotted walking around the Wonsan area to recovering at a compound in the north west of the country at Hyangsan in varying degrees of health.
Figure 1. Overview of Wonsan complex and Leadership Railway Station.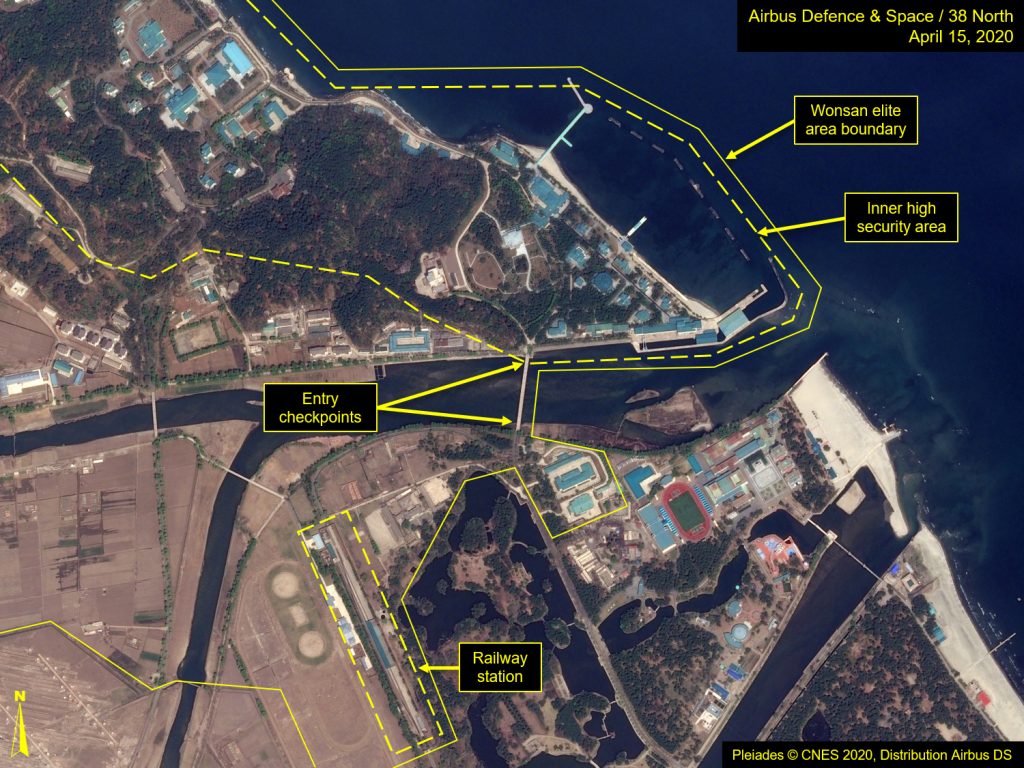 Figure 2. Train observed at Leadership Railway Station on April 21 and 23.
Hover over slideshow and click on left/right arrows to navigate.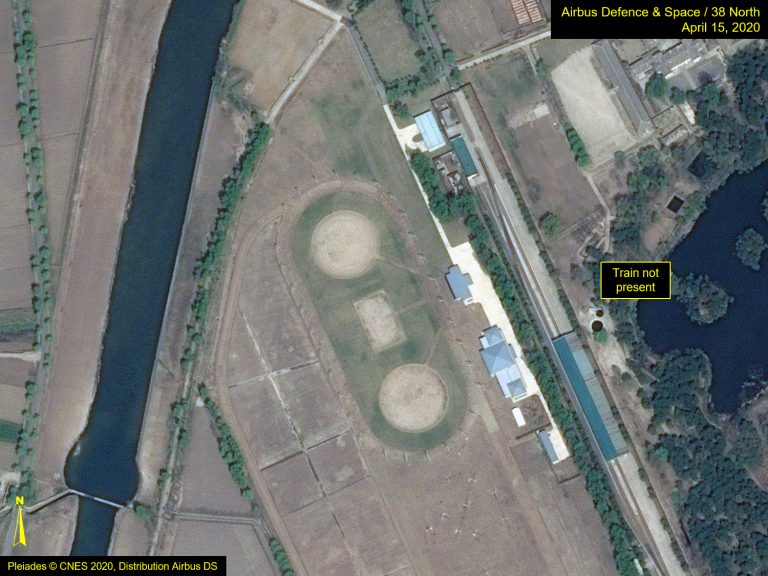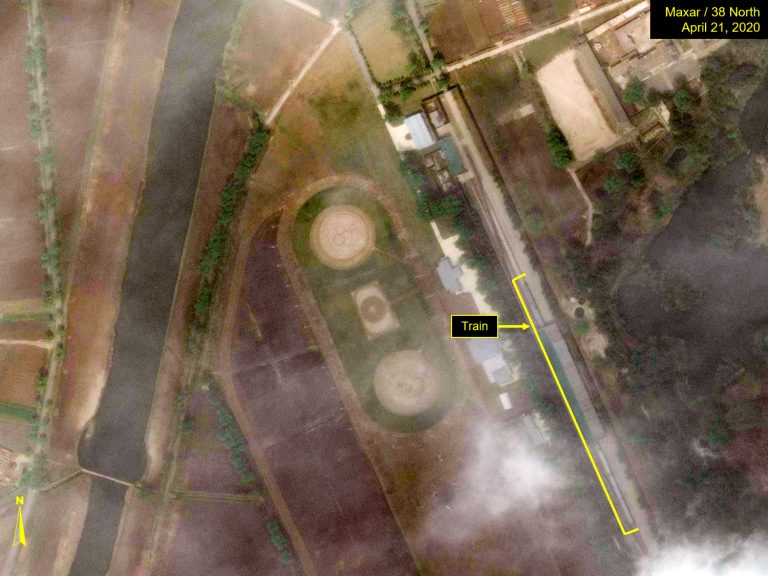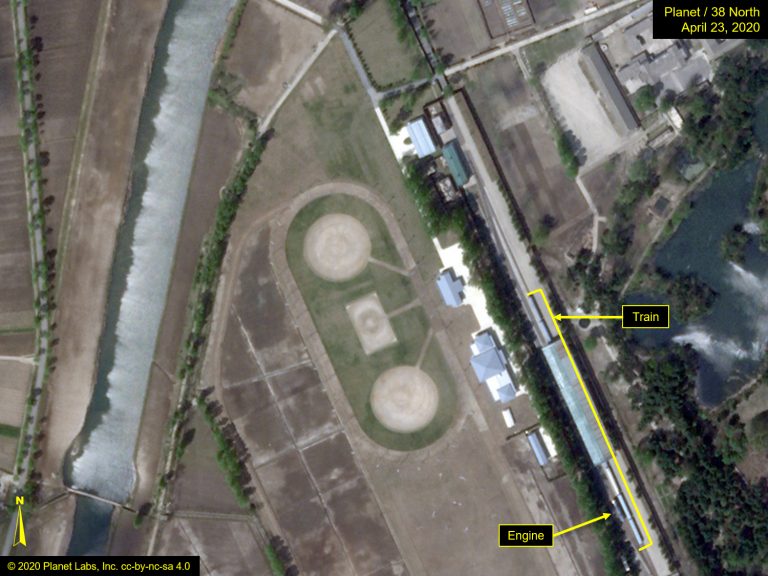 Figure 3. Close-up of Wonsan complex.