North Korea's Anti-South Korea Campaign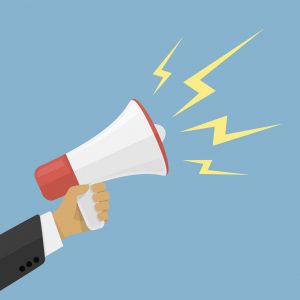 On June 16, North Korea demolished the inter-Korean liaison office in the Kaesong Industrial Complex (KIC) with a dramatic explosion. The North's move came just one week after severing all inter-Korean communication lines, and three days after Kim Yo Jong warned of "the useless north-south joint liaison office completely collap[sing]."[1] The liaison office, opened in September 2018, was a product of the Panmunjom Declaration adopted at the first Kim-Moon summit. Pyongyang's physical destruction of this symbolic site was apparently an attempt to make a clean break with the Moon administration.
The demolition was followed by the Korean People's Army's (KPA) four-point action plan: redeploying troops to Mt. Kumgang and the KIC; reopening the guard posts along the border; beefing up forces along the border, including the maritime border; and supporting the North Korean people's scattering of leaflets. If the plan is approved by the party's Central Military Commission (CMC) and is implemented, it would be a further blow to inter-Korean reconciliation and the Panmunjom Declaration.[2] North Korea's redeployment of troops to Mt. Kumgang and the KIC would be the first such occurrence since they were transformed into sites of inter-Korean economic cooperation approximately 20 years ago.[3]
Additionally, North Korea has reinstalled approximately 20 loudspeakers as of June 23, according to South Korean military sources. While this was not specifically part of the KPA's announced four-point plan, the Panmunjom Declaration specifically prohibits the scattering of leaflets and use of loudspeakers along the Military Demarcation Line (MDL). The two Koreas removed their loudspeakers along the border in May 2018 as a follow-up to the first summit between Kim and Moon.
It is unclear how far the North will go to signal its break with South Korea, having left just enough room to de-escalate if and when it sees fit. The rhetoric has already taken a milder tone since the demolition of the liaison office, as it focuses instead on the nuisance of leaflet campaigns. Furthermore, its current propaganda campaign is unlikely to stop with just anti-South Korean actions. Recent North Korean Foreign Ministry statements about the status of US-DPRK relations provide an ominous sign that an anti-US campaign looms likely in the not-so-distant future.[4]
Built-In Offramps
North Korea's rhetoric took a subtle but potentially meaningful turn on June 17, the day after the liaison office demolition. On the same day that the high-level North Korean statements presented unconditional warnings against the South, lower-level reports appeared to leave some room for flexibility in Pyongyang's next steps. This does not mean they expressed a willingness to restart engagement with the Moon administration anytime soon, but rather a flexibility about how to modulate or end the ongoing anti-South Korea campaign.
A June 17 Korean Central News Agency (KCNA) report on the liaison office demolition, for instance, said Pyongyang's next steps will be determined by South Korea's attitude: "Closely following the attitude of the south Korean authorities, we will set the intensity for carrying out successive action measures against the enemy and the time for decisive actions in response to their subsequent demeanor and conduct."[5]
A separate June 17 KCNA report on Kim Yo Jong's rejection of Seoul's offer to send special envoys took a similar tone, implying the situation may depend on South Korea's future actions:
Kim Yo Jong warned the south Korean authorities that they had better not try to give impression that they are trying something with the unrealistic proposal like the sending of special envoys, but take proper actions in return and calm down, strictly controlling words and acts of those fools who keep provoking us while adding fuel to fire without discernment of the worsening situation.[6]
The report also suggested the situation will not be an open-ended confrontation but will end when North Korea feels it has exacted a due price from Seoul.
Since those June 17 statements, North Korean rhetoric has, in general, taken a milder tone. Rather than following up with a KPA announcement or a report on a CMC meeting to discuss the KPA plan, which would have seemed the natural next step, state media shifted suddenly, just three days later, to preparations for an anti-South Korea leaflet campaign.[7] Beneath the language about the people's soaring anger and resolve to turn out for leaflet-scattering operations, the main message remains mild compared to the first 12 days of the anti-South Korea campaign that started with Kim Yo Jong denouncing South Korean leaflets.[8]
The party's United Front Department (UFD), which oversees inter-Korean relations, reaffirmed on June 20 that leaflets will be scattered as planned despite Seoul's protest, stating that the inter-Korean agreement (Panmunjom Declaration) had "been already reduced to a dead document," and that North Korea's leaflet scattering will "not be bound to any agreement and principle."[9]
However, while that language seemed to hint at abrogating the Panmunjom Declaration and possibly other inter-Korean agreements, North Korean media's third-party news reports started citing South Korean civic groups calling on the Moon administration to implement the Panmunjom Declaration.[10] North Korea may have published these reports to leave open the possibility of returning to the Panmunjom Declaration at some point.
Notably, North Korea's announcement of its next steps in phases, signaling flexibility based on response, is a departure from the norm. This is likely a way to maximize its options, giving itself room to make adjustments along the way. This phasing out of actions may also prove to be a tactic aimed at prolonging anti-South Korea sentiment at home while keeping the South Koreans on edge. Even if North Korea avoids a serious escalation of tensions, it is still unlikely to pursue further diplomacy with the Moon administration anytime in the near future.
Possible Next Steps
The KPA's four-point action plan will be implemented if and when it is approved by the CMC, headed by Kim Jong Un. The KPA General Staff could simply issue a follow-up announcement, or North Korean media may report on Kim Jong Un presiding over a CMC meeting to discuss the plan. State media coverage of the KPA announcement or the CMC meeting will serve as a good indicator of North Korea's intentions toward the ongoing anti-South Korea campaign.
Beyond what is stated in the KPA plan, there are several other areas where tensions could easily be triggered. For starters, a South Korean defector group claimed to have scattered 500,000 leaflets into North Korea on the night of June 22, defying South Korean government warning. North Korea has yet to react to this incident, but Pyongyang's next steps could become harder-line in response to the latest leaf-scattering incident. The South Korean military's response to the North's leaflet-scattering operation also could trigger a harder-line response from North Korea.
Moreover, provocations along the MDL and in the Yellow Sea (West Sea), with or without North Korea's formal abrogation of the inter-Korean military agreement, are possible. North Korean media coverage of South Korean military drills, a consistent point of contention from the North Koreans, has increased in recent weeks. For instance, a May 8 Ministry of People's Armed Forces statement took issue with South Korea's alleged violation of the inter-Korean military agreement in the Yellow Sea,[11]and Kim Jong Un guided frontline units' artillery drills in March. Let's not forget that Kim ordered soldiers to fire at an island detachment in the Yellow Sea on November 23, 2019, the ninth anniversary of Yeonpyeong Island shelling.[12]
Furthermore, North Korea will likely continue its testing of tactical weapons, namely artillery targeting South Korea. The rapid ascent of Pak Jong Chon, former KPA Artillery Bureau director and now the KPA General Staff chief, signals North Korea's continued commitment to further developing, testing and perfecting artillery.
If history serves as any indicator, Pyongyang will eventually shift from its anti-South Korea campaign to the US. North Korea's Foreign Minister Ri Son Gwon already issued a statement on the second anniversary of the Singapore Summit that described the diplomatic window of opportunity as nearly closed due to many of the same grievances it has with Seoul.[13] North Korean media's coverage of the US on June 25 will be a good indicator of how soon the North will start priming its populace for an anti-US campaign.
---
---