Preparations Continue at the Mirim Parade Training Ground
Commercial satellite imagery indicates training continues at North Korea's Mirim Parade Training Ground for a military parade likely to be held next month to commemorate the 75th anniversary of the Workers' Party of Korea. Additionally, despite having recently constructed a permanent heavy equipment storage compound on site, multiple temporary structures have been erected around the garages that are large enough to house transporter-erector-launchers (TELs) for the North's largest missiles.
Parade Training
As seen in previous weeks, troops continue to practice formations along the parade training route around the replica of Kim Il Sung Square.
Figure 1. Troops marching in formation around the training route.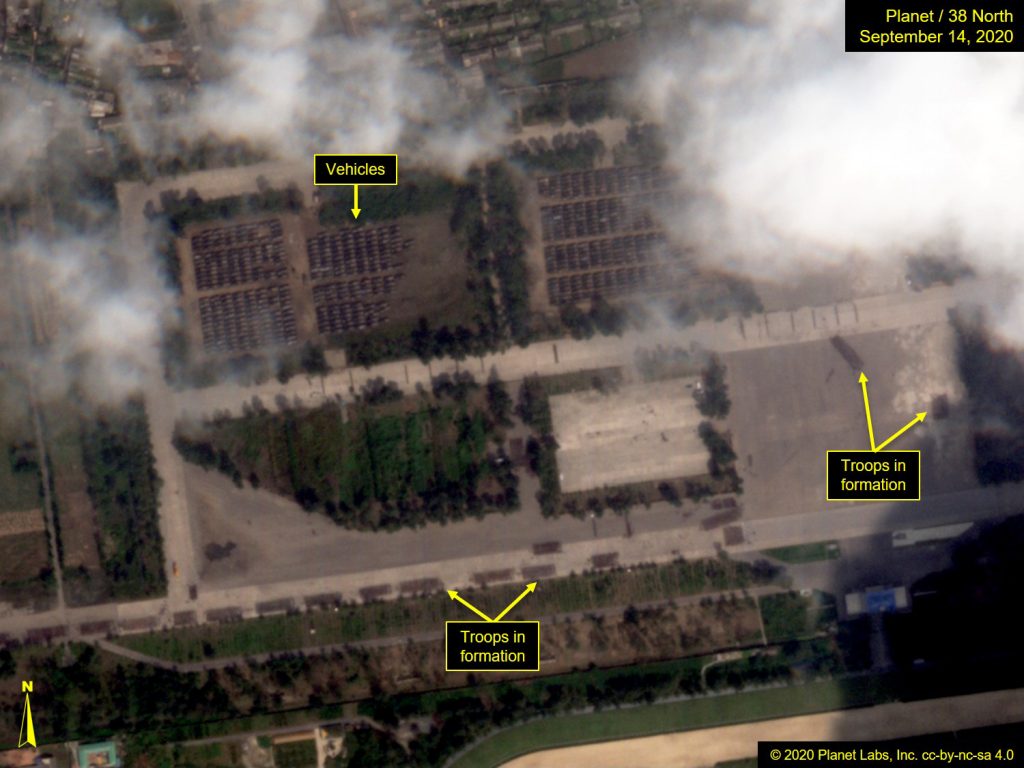 On the far west side of the complex, more troops are visible marching and assembling in an open concrete area. There are also coaches parked around the April 25 Hotel that is situated within the training site.
Figure 2. Troops marching and assembling in open concrete area.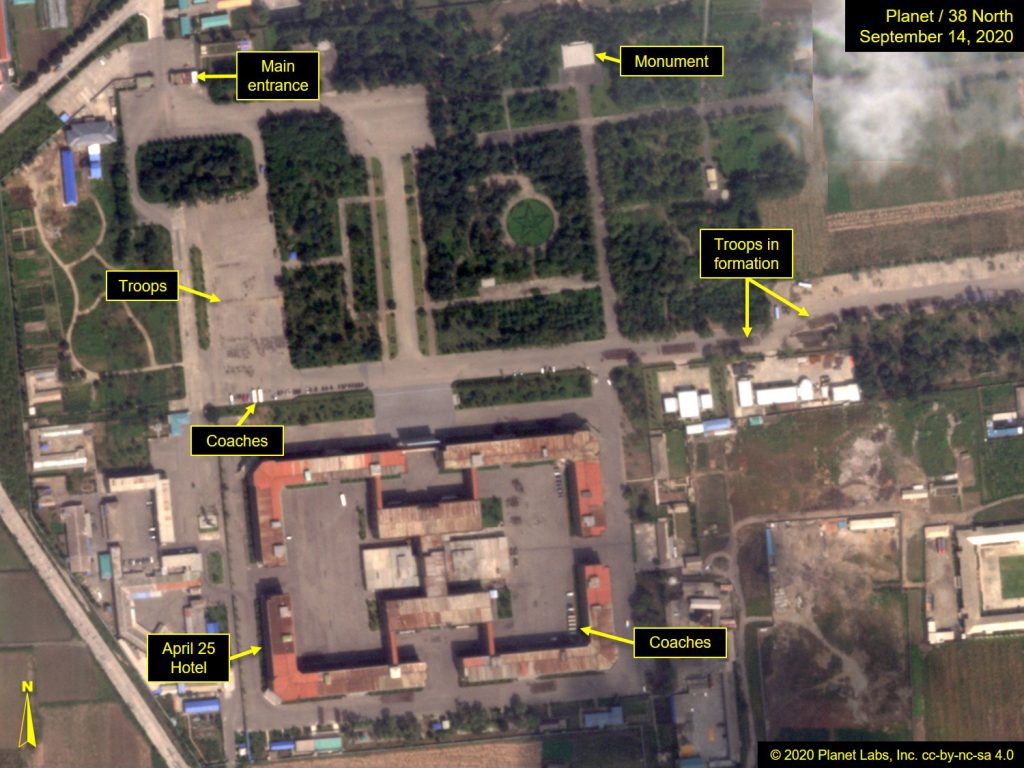 Temporary Storage Structures
Two temporary structures, each approximately 37 meters long and 7 meters wide, have been erected adjacent to one of the new garages. On the opposite side of the access gate, it appears there are two similar but much smaller structures.
Having just completed the construction of the large vehicle storage compound, the purpose of these new structures is unclear. While the larger ones are likely able to accommodate a TEL for North Korea's largest missiles, the compound contains over 100 garage bays, including some that are sized to house vehicles as large as the Hwasong-15 TELs. Therefore, it seems odd that a purpose-built facility would need supplemental storage shortly after construction.
The structures were erected sometime between September 4 and 14, amid multiple typhoons. Satellite imagery was unavailable between those dates, but there are now significantly more tire marks on the concrete pavement around the garages, indicating heavy vehicle movement and probable participating in parade practices during that period.
Figure 3. Temporary structures have been erected next to the garages.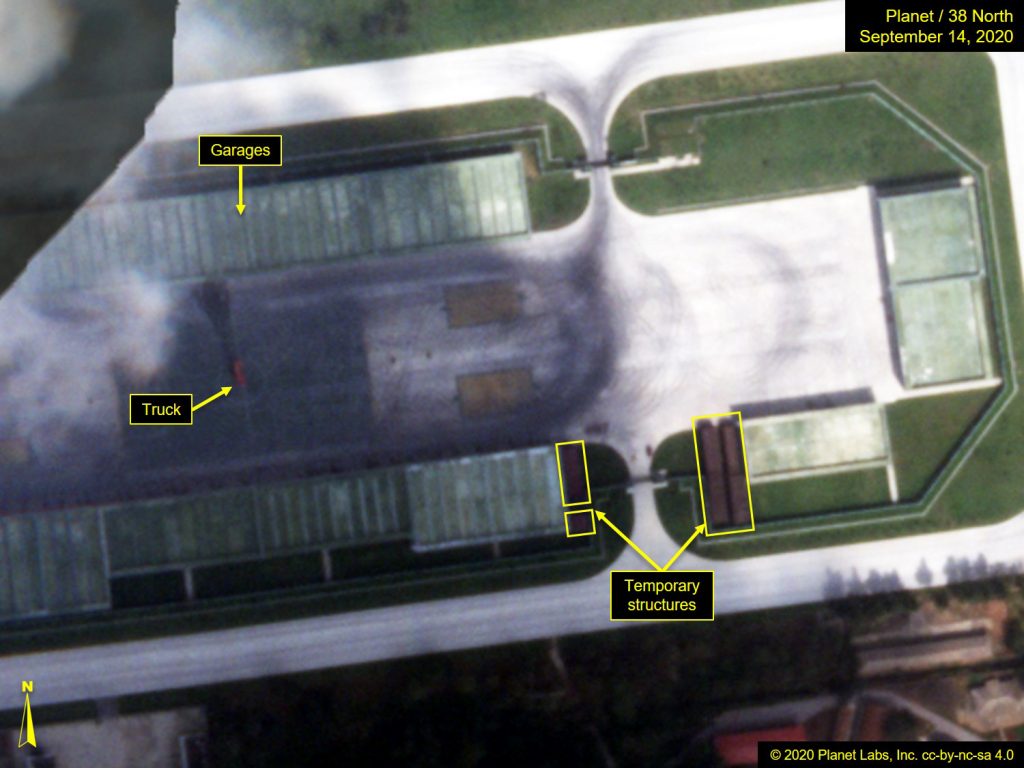 Other Facilities
On the northeast side of the Mirim facility, construction continues on a large building. The purpose of the building is unknown, although it shares several design elements with the April 25 Hotel.
Figure 4. Construction continues on new building with a configuration similar to the April 25 Hotel.