Post-Typhoon Repairs: Progress on Chongjin Bridge
Commercial satellite imagery indicates that repairs to a typhoon-damaged bridge in Chongjin, North Korea's third largest city, are proceeding quickly.
The bridge spans the Susongchon River and is the main link between the east and west sides of Chongjin, splitting the city in half. The bridge also serves as a major river crossing on a major road that extends from Wonsan along the eastern coastline to North Korea's border with Russia.
Figure 1. Bridge over Susongchon River before typhoons.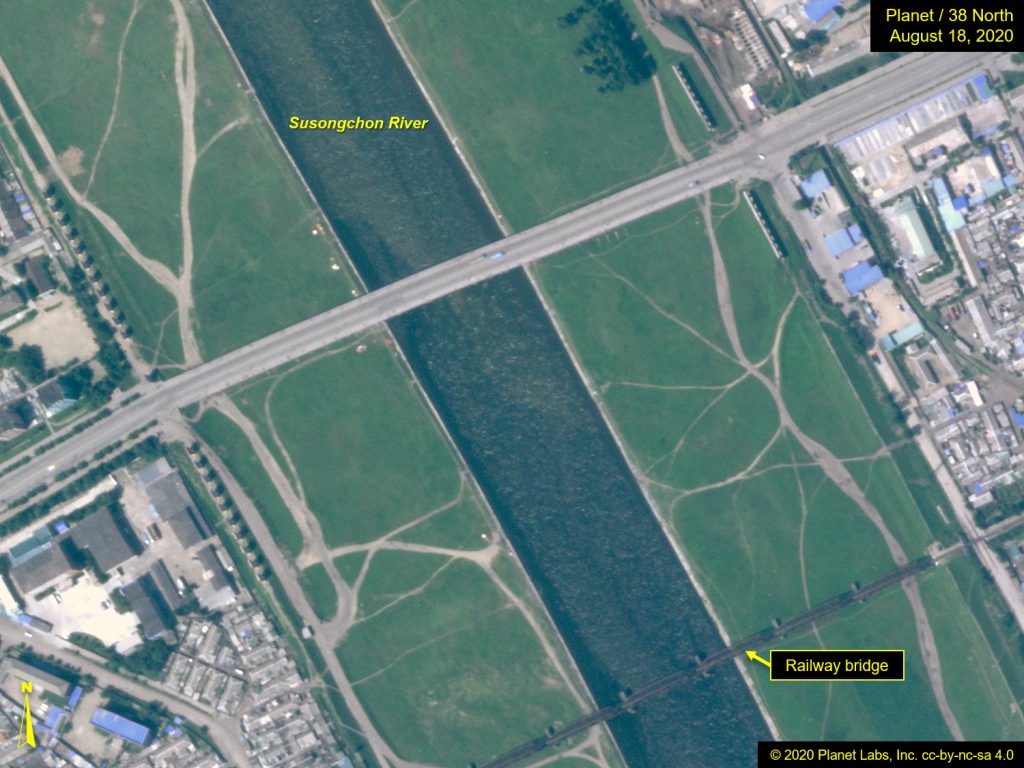 The damage was likely caused by Typhoon No. 9 (Maysak), which made landfall close to Chongjin on September 3 and caused significant damage along the east coast of the country.[1]
The typhoon and subsequent high-waters appear to have washed away at least one bridge support and have caused two roadway sections to completely collapse.
Figure 2. Bridge over Susongchon River damaged.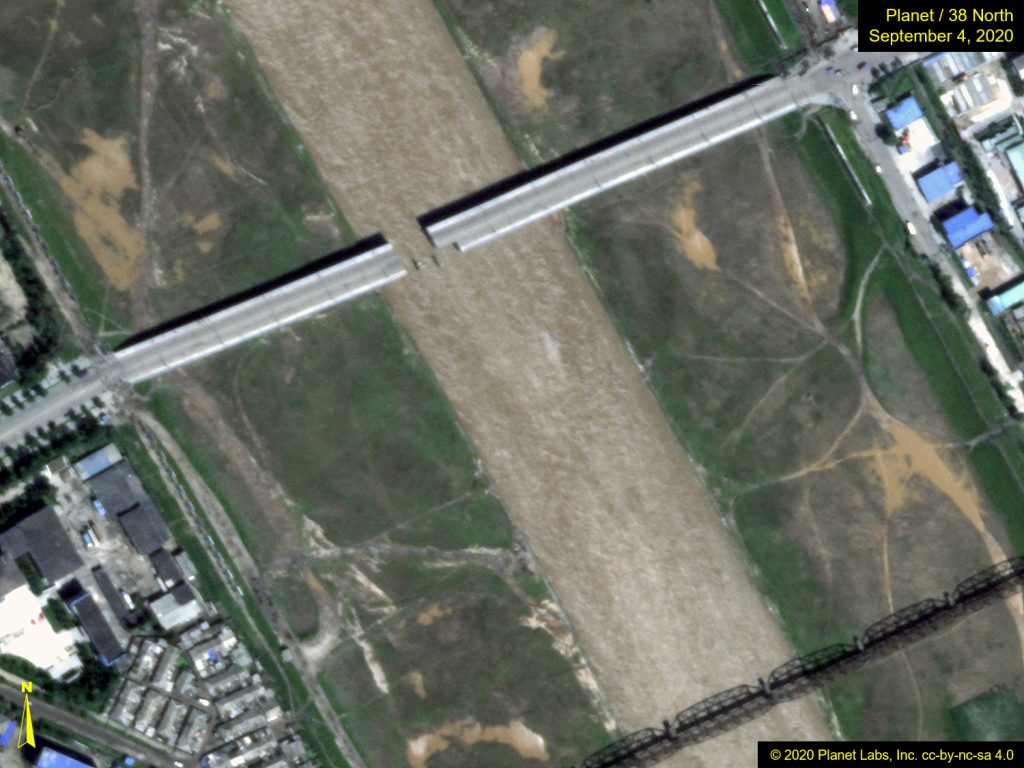 Figure 3. An image posted on Facebook by the Russian Consulate in Chongjin shows another view of the damage.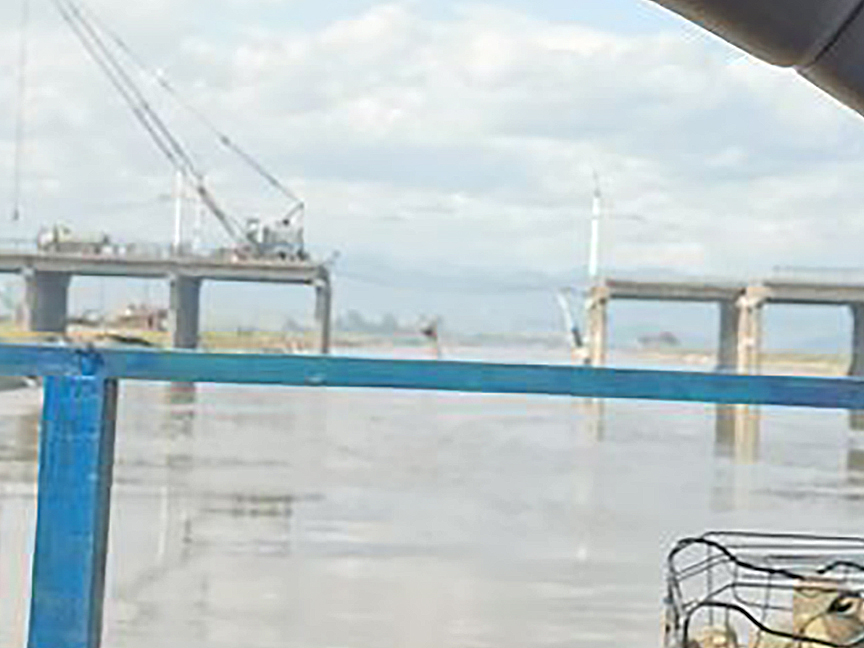 A smaller, temporary bridge was built about 200 meters downstream from the main bridge in mid-September and has been in use ever since. The bridge is narrow and allows pedestrians and one lane of traffic to pass.
Work is still underway on the damaged bridge, but imagery from October 15 shows a large portion of the repair work appears to have been completed, with seemingly only one lane left to rebuild. While the bridge is still closed and covered in construction material, it appears well on its way to being restored.
Figure 4. Bridge reconstruction work continues.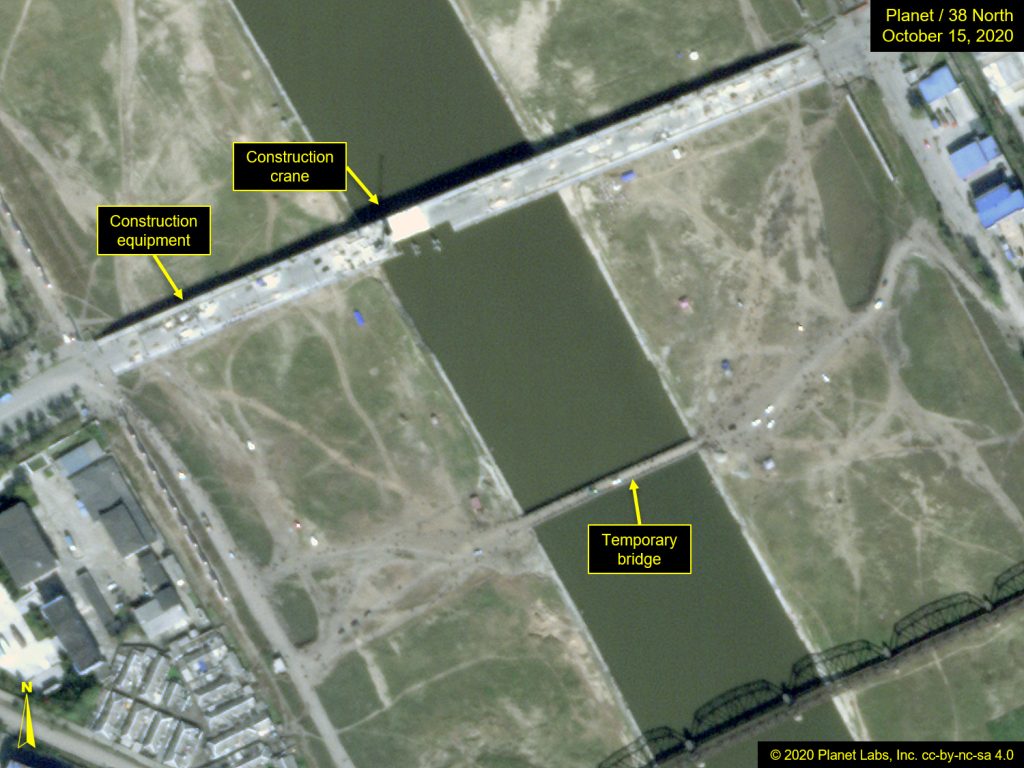 ---
[1]

Typhoon No. 8 (Bavi) also hit between August 22, the date of the last image of the bridge still intact, and September 4, however it only affected the country's west coast.
---