North Korea's Yongbyon Nuclear Center: Additional Activity at the Radiochemical Laboratory and Uranium Enrichment Plant
Commercial satellite imagery indicates continued signs of operation at the Thermal Plant that supplies steam to the Radiochemical Laboratory (RCL), where plutonium is recovered from spent reactor fuel. There also appears to be additional activity at one of the cooling units of the RCL, although its purpose is unclear. Despite these activities, it is still premature to suggest that spent fuel reprocessing is underway to extract plutonium for nuclear weapons or whether the site is being prepared to process radioactive waste.
There is also new activity at the Uranium Enrichment Plant (UEP) Complex, including smoke or vapor coming from the UO2 Production Process Building and the spread of a yellowish substance in front of the UEP. The drying of grain around the complex is common to see during harvest season, but given the time of year, the nature of this activity is unclear.
Radiochemical Laboratory
Figure 1 shows a robust smoke plume rising from the Thermal Plant. Imagery shows that the plant supplying steam to the RCL has been operating at least since February 25. At the RCL itself (Figure 2), there is faint vapor rising from a small cooling unit near a Chemical Support Building. The purpose of that cooling unit is unknown, but it is rarely seen to be in operation.
At the reactor complex (Figure 3), where only the 5 MWe Reactor is confirmed to be capable of operating, there are a couple of probable trucks, but such vehicles are common there.
Despite all of these activities, it is still unclear whether the North Koreans have started a plutonium recovery campaign or are simply preparing to process radioactive waste.
Figure 1. Smoke emission observed at Thermal Plant, March 10, 2021.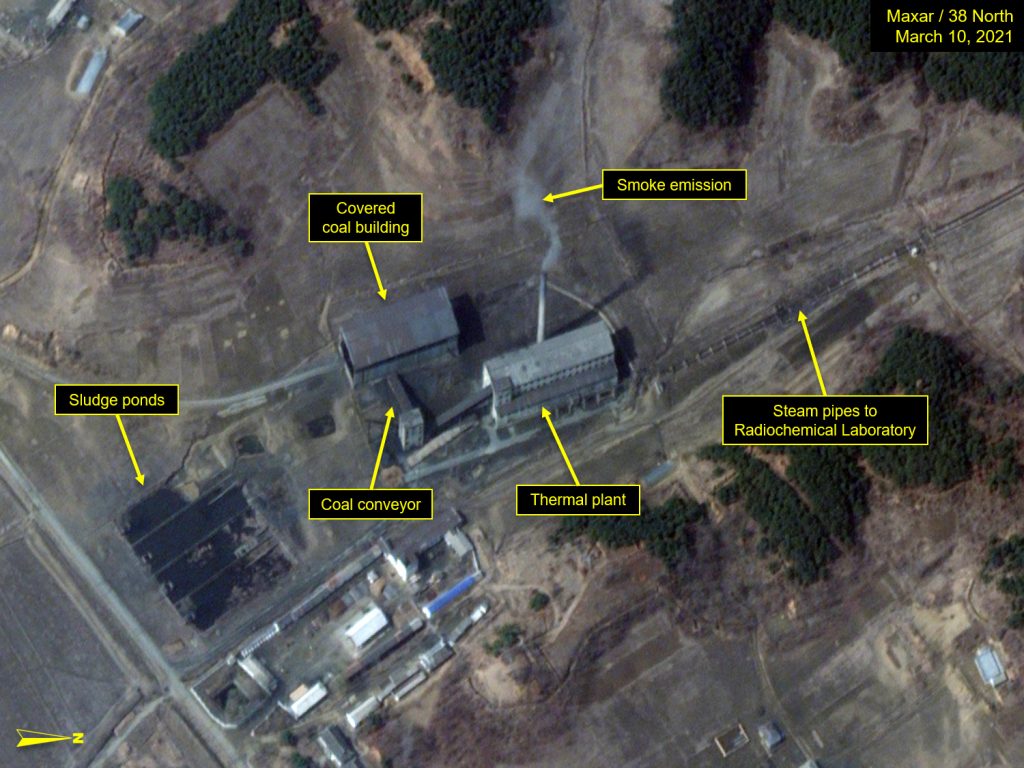 Figure 2. Faint vapor observed from cooling unit near chemical support building, March 10, 2021.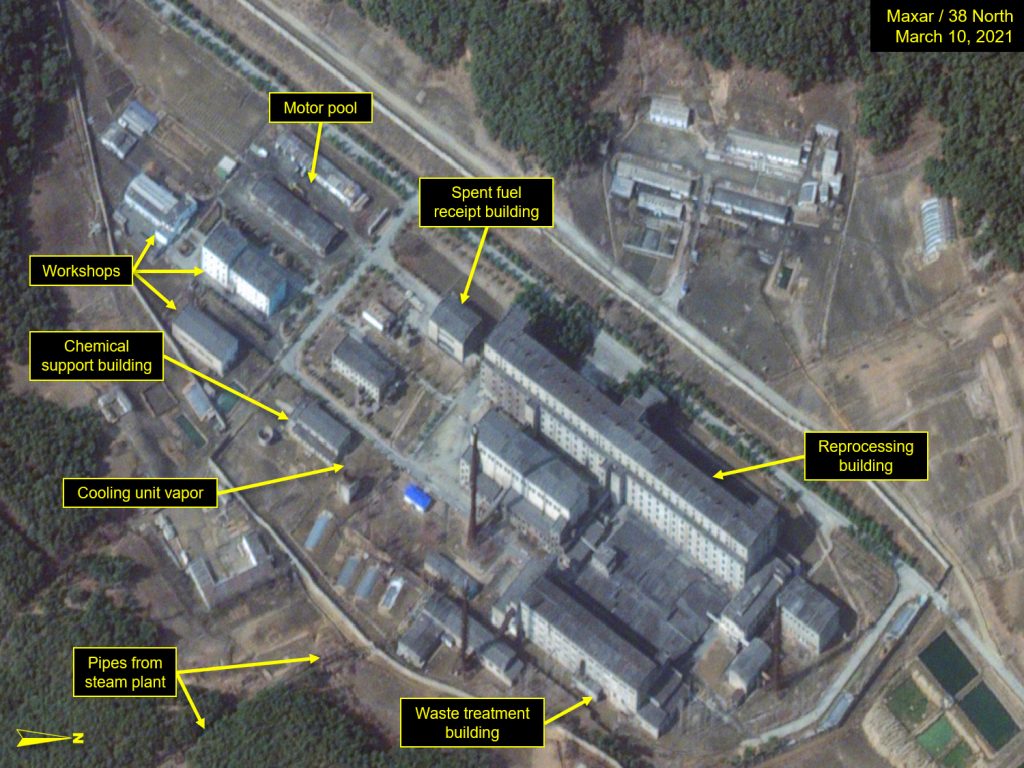 Figure 3. Vehicles at reactor complex, March 10, 2021.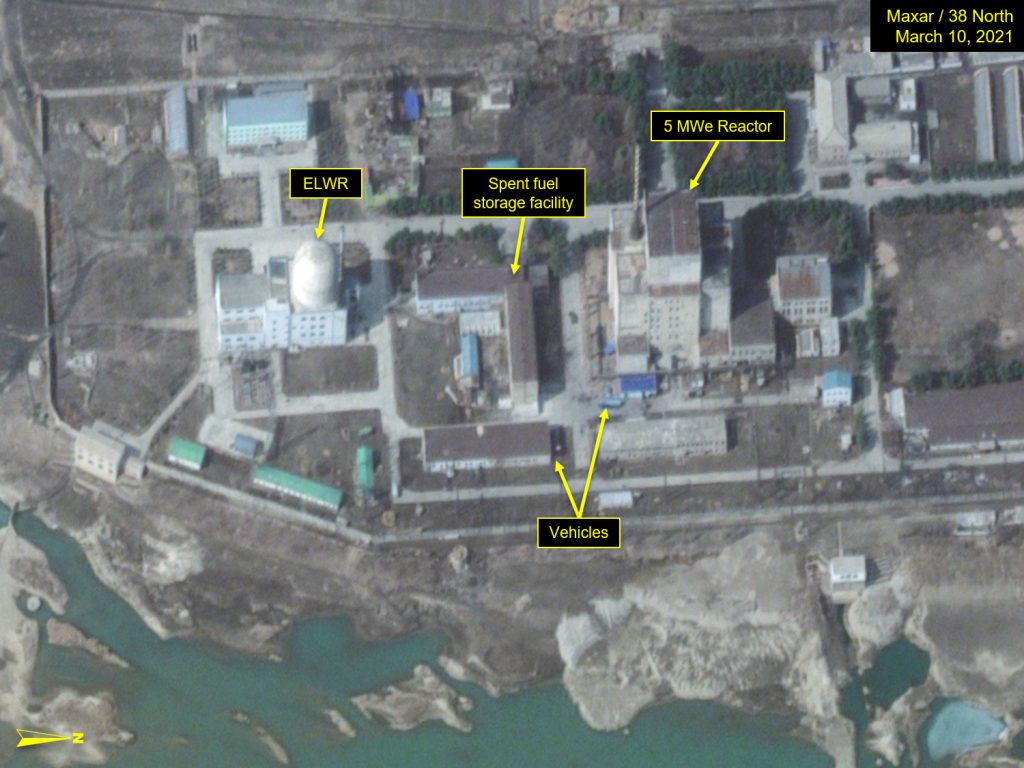 Uranium Enrichment Plant Complex
At the UEP Complex, two types of activity are visible in imagery from March 10, 2021 (Figure 4). One is that smoke or vapor is rising from the UO2 Production Process Building, located southwest of the uranium enrichment centrifuge halls. Historically this building housed the refractory furnaces used to produce uranium dioxide (UO2) from ammonium diuranate. Production of UO2 is one of the steps in making uranium hexafluoride (UF6), which is then fed into the uranium enrichment centrifuges. In the past, UO2 has also been converted to uranium metal to fabricate fuel for the 5 MWe and 50 MWe reactors.
At the UEP complex, there also appears to be a group of workers gathering an unidentified yellow substance placed on the pavement of the centrifuge receiving area. During harvest time, grain is laid out to dry in the sun, but this is March—an unlikely time to dry grain. Therefore, the nature of this substance and activity remains unclear.
Figure 4. Smoke or vapor rising from UO2 production building, March 10, 2021.