Pyongyang Prepares for Another Parade
Recent commercial satellite imagery of Pyongyang indicates rehearsals are underway at Kim Il Sung Square for what appears to be another upcoming parade. Imagery from March 6 shows thousands of people in the square forming the phrase "제10자대회," which means "10th Congress."
In February, North Korean state media reported the 10th Congress of the Kimilsungist-Kimjongilist Youth League would be held in Pyongyang in early April.[1]
Although the Mirim Parade Training Ground in east Pyongyang was only partially captured on satellite imagery, it shows a handful of coaches parked outside of the April 25 Hotel, where visiting parade participants are usually housed. The parade ground's practice area was outside of the image coverage, so it is difficult to tell at this point the size of the parade preparations.
The last major parade in the North Korean capital was the January 14 parade that marked the conclusion of the Eighth Congress of the Workers' Party of Korea. Hundreds of troops and scores of vehicles were stationed at Mirim prior to the event.
April also sees North Korea's most important holiday: the "Day of the Sun," which commemorates the birthday of Kim Il Sung on April 15. In previous years, the day has sometimes been marked by mass parades.
Preparations are also visible in medium-resolution satellite images from March 8 and March 9.
Figure 1. People in formation at Kim Il Sung Square, March 6, 2021.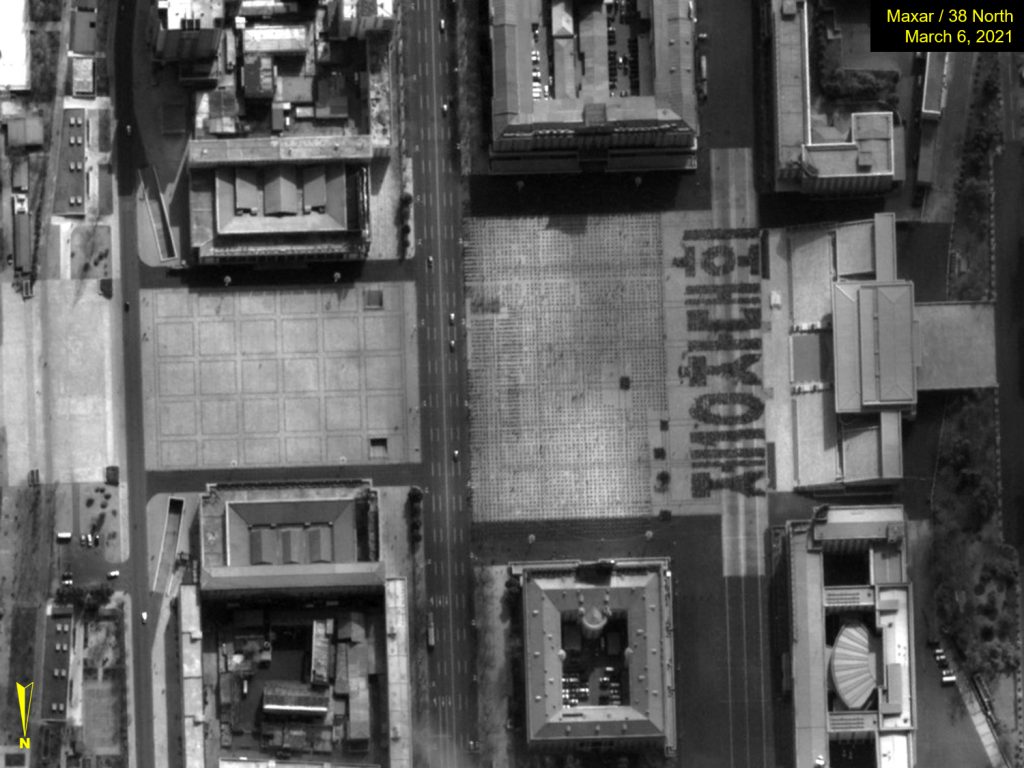 Figure 2. Coaches parked at April 25 Hotel, March 6, 2021.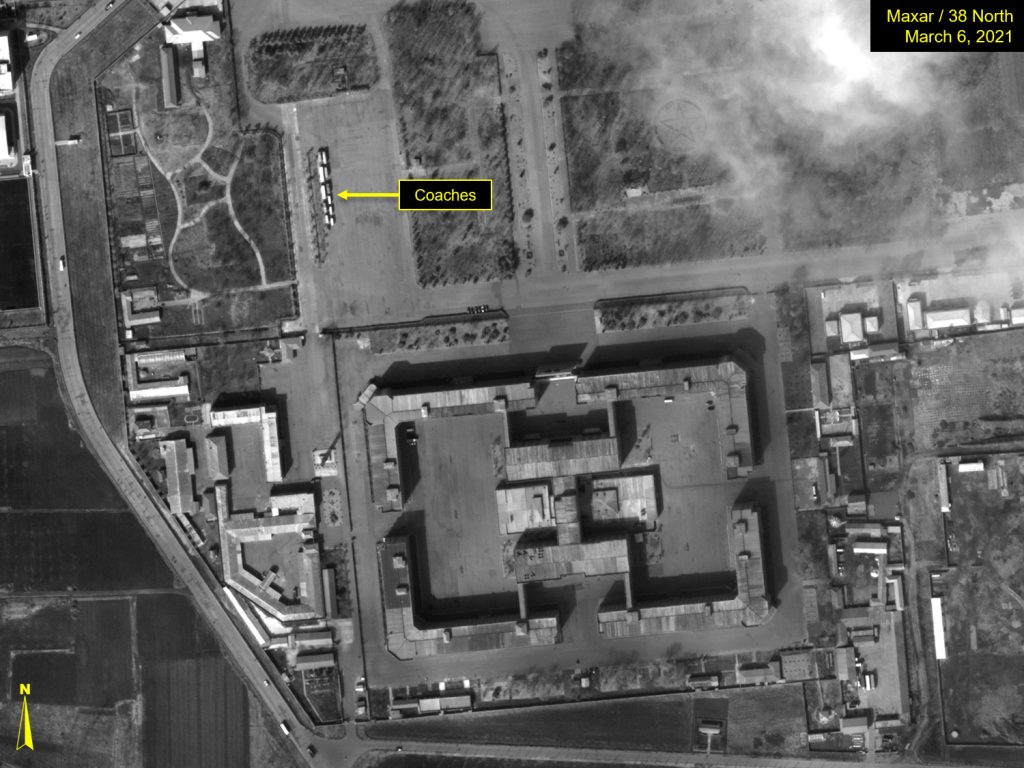 March 10 Update
High-resolution commercial satellite imagery captured by Maxar on March 10 shows people once again in formation at Kim Il Sung Square. Some of the marchers are spelling out "선구자," which translates to "pioneer."
Figure 3. People in formation at Kim Il Sung Square, March 10, 2021.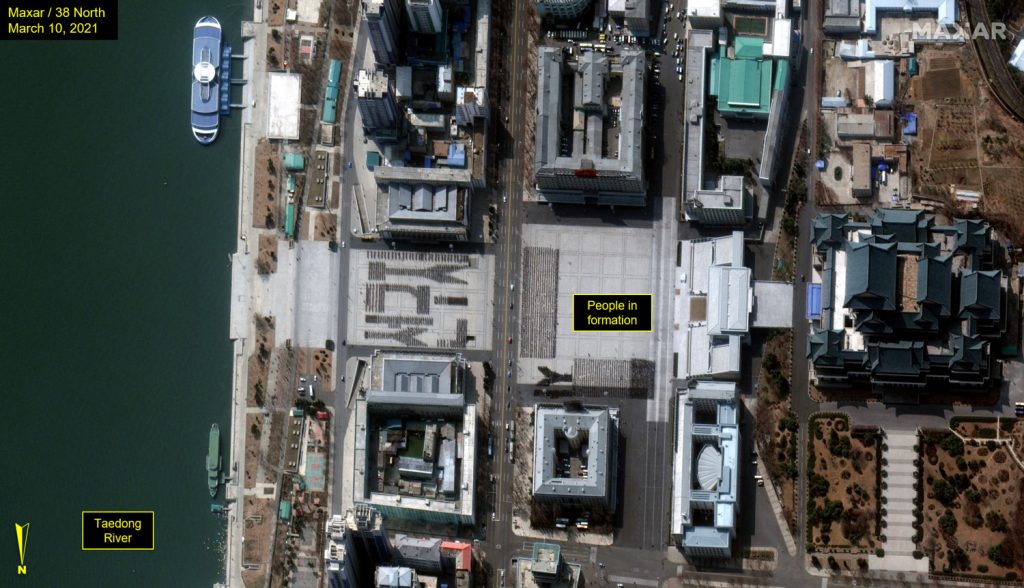 ---
[1]

"10th Congress of Kimilsungist-Kimjongilist Youth League to Be Held," KCNA, February 4, 2021.
---