Freight Unloading Operations Begin at Uiju Airfield
Recent commercial satellite imagery indicates the likely first freight train to cross into North Korea from China in more than a year entered Uiju Airfield and unloaded its cargo. The airfield is widely believed to have been converted into a disinfection facility that would enable North Korea to resume import of much-needed food, medicine and other goods.
The country has been under a self-imposed lockdown since the beginning of the COVID-19 pandemic in early 2020, and few goods or people have been allowed in or out of the country. That appears to have changed this week. After the first train crossed on Monday, additional trains were reportedly observed crossing in the following days. However, it is unclear at what level this will continue in the near term.
Cargo Unloading
Images of Uiju Airfield, situated a few kilometers from the Sino-North Korean border, show freight cars and unloading activity shortly after a train was observed crossing into North Korea on Monday morning.
Freight cars on the train appear to have been decoupled into smaller groups, with each group visible at one of five unloading platforms at the site. In total, there appear to be 16 freight cars at the site.
Figure 1. Overview of Uiju Airfield disinfection and quarantine site with five platforms for unloading goods.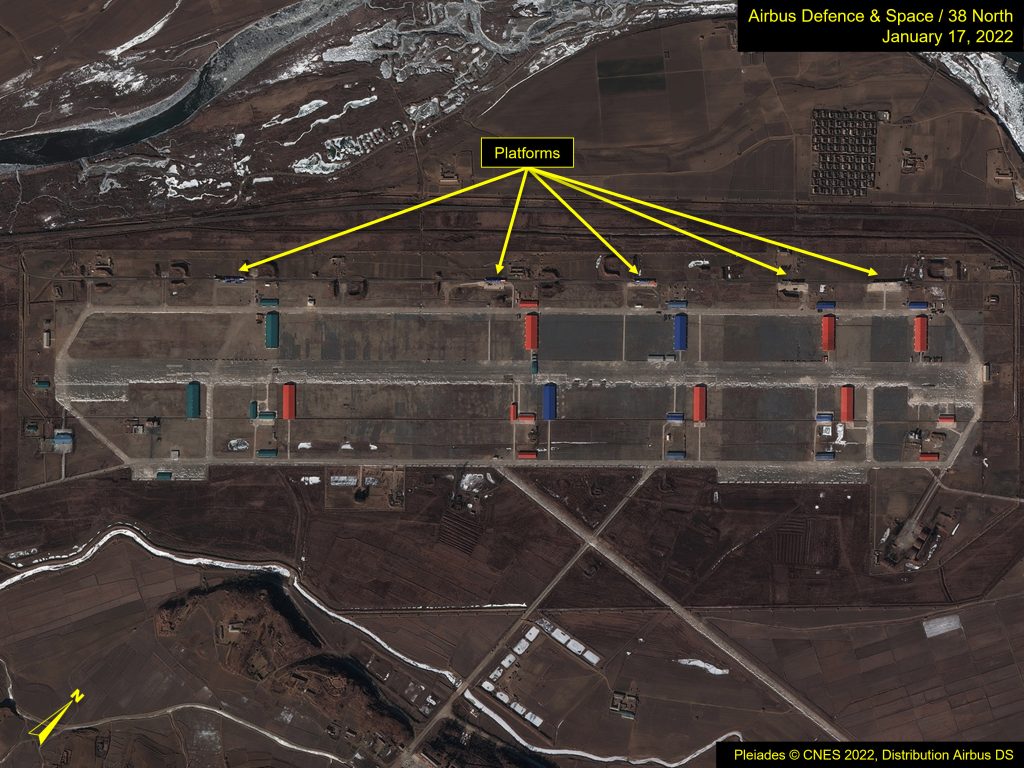 A crane and trucks can be seen at the platforms. The workflow at the site is still unclear, but the trucks will likely transport cargo into nearby warehouses, where they will undergo a quarantine and disinfection procedure.
Figure 2. Close up of crane at one of the platforms at the quarantine site.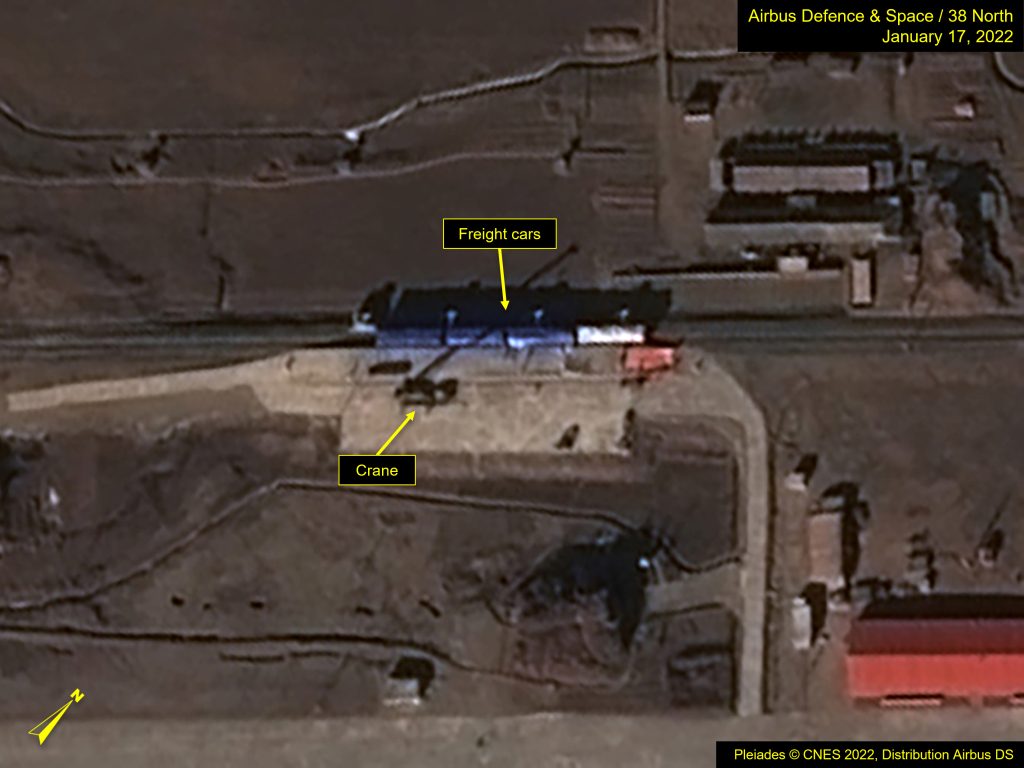 Figure 3. Close up of trucks at one of the platforms at the quarantine site.
The image was taken at 11:32 local time (UTC+09:00) on Monday morning, about two hours after another image showed a train on a rail spur at the entrance to the site. A train reportedly entered North Korea approximately two hours prior to that image.
Figure 4. Close up of train waiting to enter the quarantine site, image taken earlier in the morning on January 17.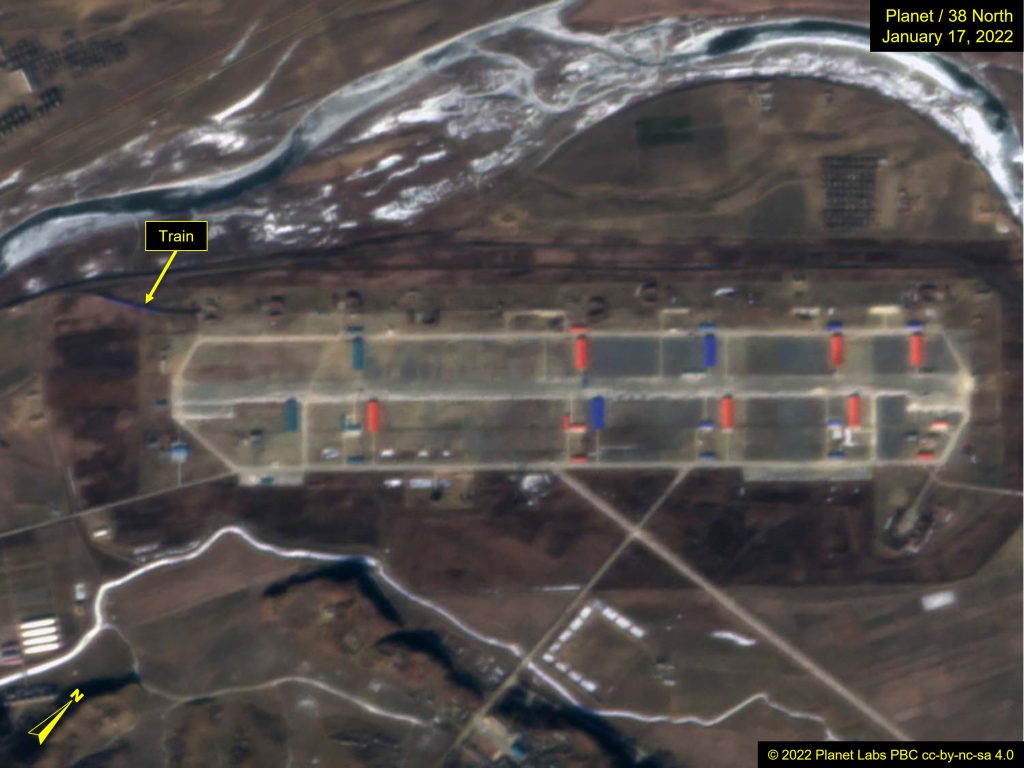 Truck Trade
Prior to the coronavirus pandemic, trucks were also commonly used for trade between the two countries, but that appears to remain suspended to date. No trucks have been observed at either the Chinese or North Korean customs yards for months.
Figure 5. Customs yards in Dandong and Sinuiju remain empty.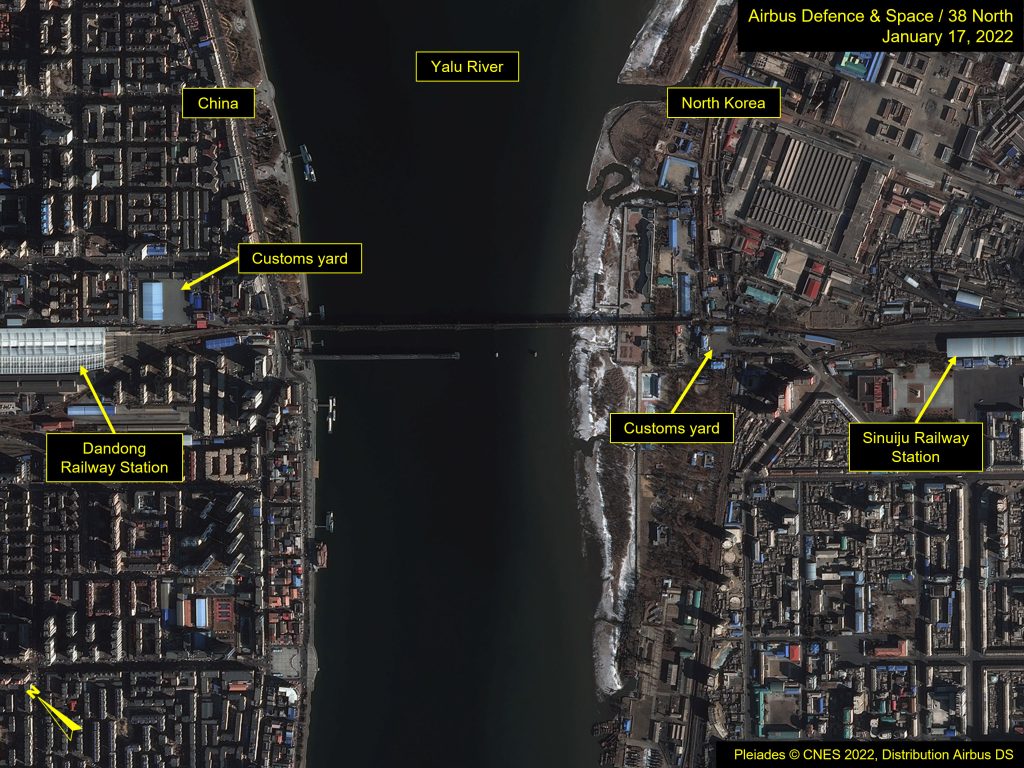 Update on January 23, 2022
Commercial satellite imagery from January 21 shows goods stacked and placed in several areas in the Uiju Airfield. The goods are likely those that came in on the trains observed earlier in the week.
Their placement in the facility appears to support earlier analysis that the site is divided into several different zones separated by fencing and bollards.
Figure 6. Overview of Uiju Airfield with goods visible, January 21.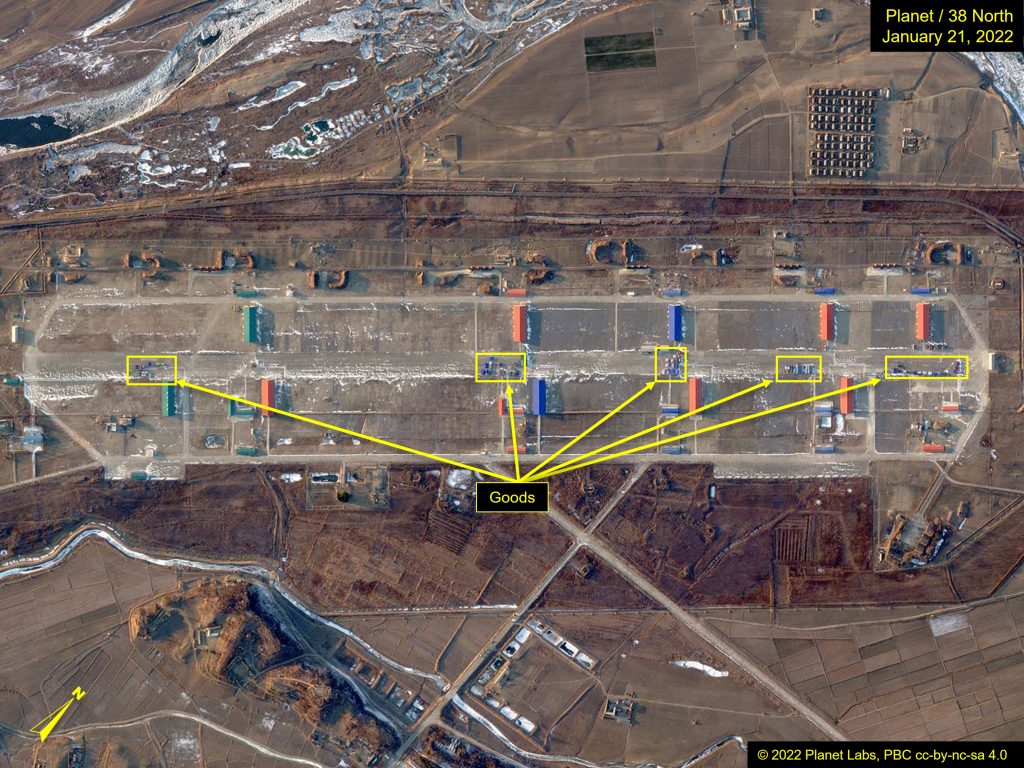 Figure 7. Close up of goods placed near warehouses by railway platforms at Uiju Airfield, January 21.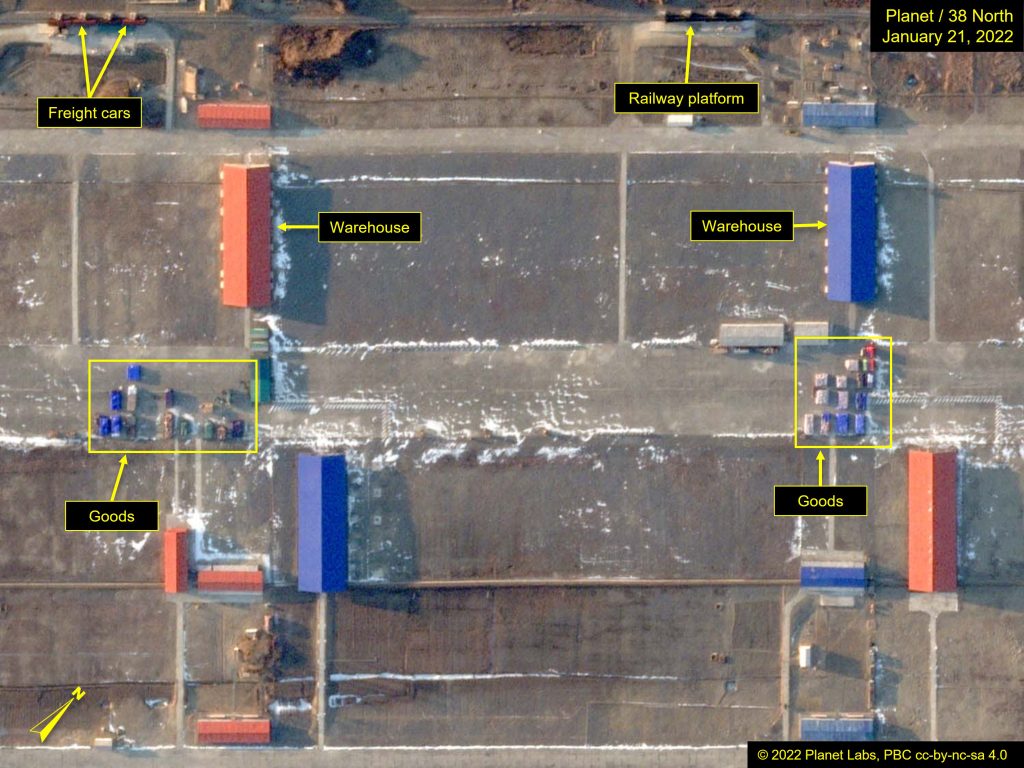 Figure 8. Close up of the variety of goods at Uiju Airfield, January 21.