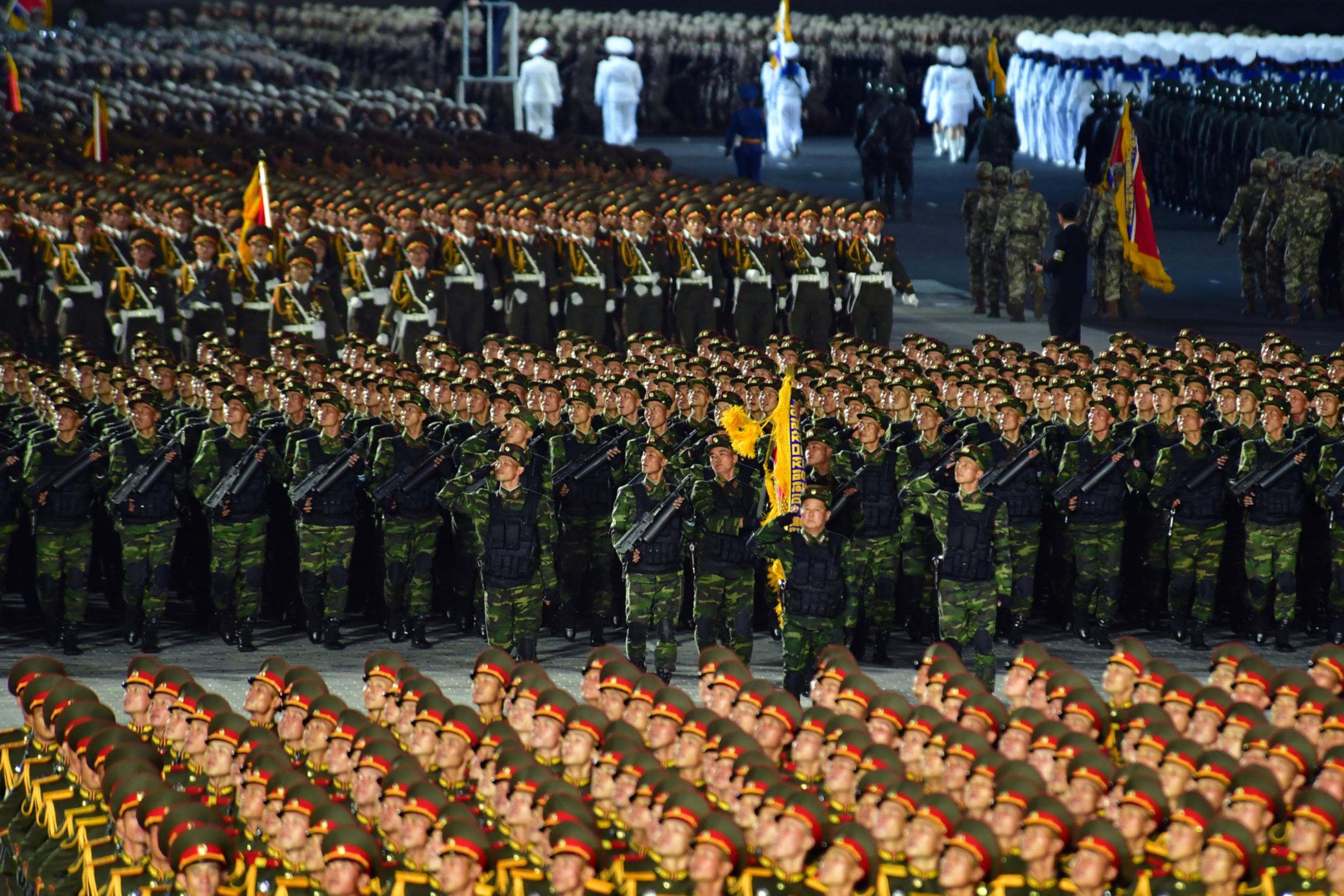 Midnight Parade 
Many questions and theories have circulated about why the Party 75th Anniversary Parade began at midnight.  North Korea decided to produce and package the parade into an excellent television event.  Having the event at night allowed the parade planners and senior PAD cadres to control the lighting, select and edit what film footage and camera angles they wanted, caption songs and other parts of the event and integrate B-roll and pre-recorded reaction shots.  As some sources noted, parade planners wanted to exceed the excitement and spectacle of the 2018 parades.  One way they pulled this off was by focusing on the television production and media aspect of the parade—as this is the way 99.9% of the parade audience consumes the event.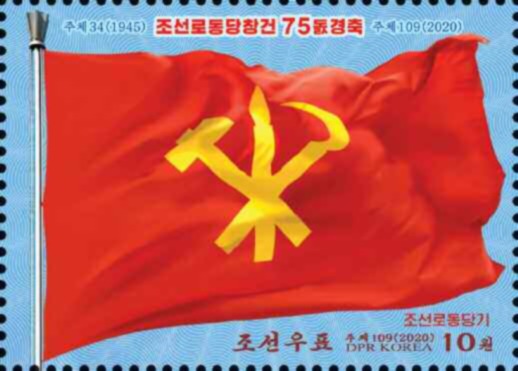 Pyongyang watchers might ask what event usually happens at midnight on a major North Korean holiday?   Midnight has usually been the time when Kim Jong Un and/or other members of the central leadership visit Ku'msusan Palace of the Sun to pay their respects to Kim Il Sung and Kim Jong Il.  Now Kim Jong Un has not been entirely consistent on these KPS visits—sometimes he has not gone at midnight, sometimes he has gone along or with his wife—but it is notable that he elected to hold a celebratory event rather than a memorial event.  The Ku'msusan visit was relegated to the day prior to the 10 October anniversary day and the visitors were Political Bureau Presidium Members and other senior officials.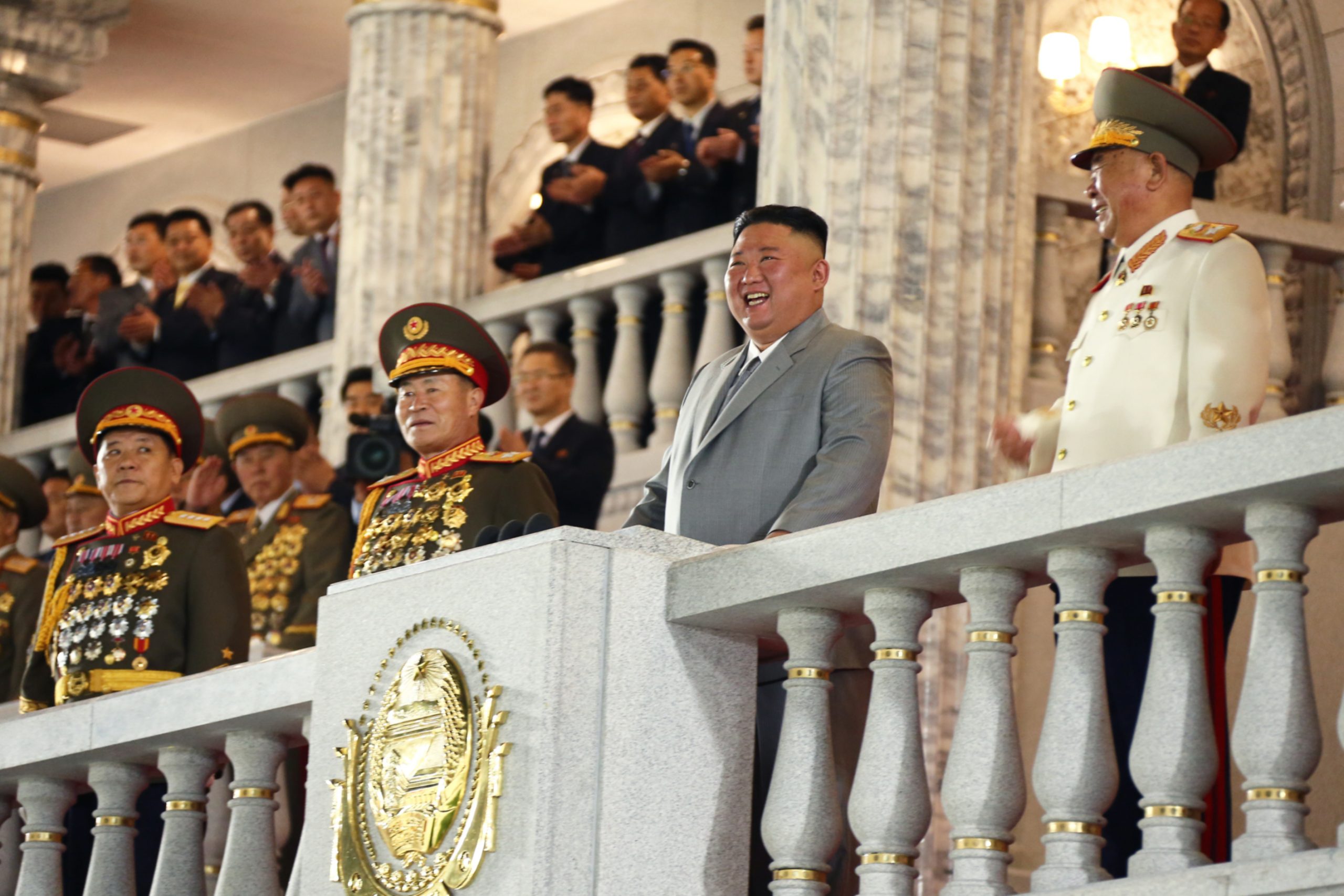 While Kim Jong Un may not have made it to Ku'msusan, the parade start time (or at least KJU's grand entrance on the parade review platform) of midnight has a certain symbolism and homage to his father and grandfather, particularly Kim Jong Il.  Midnight was historically when KJI was at his most active and to a certain extent carried the Party to its 75th anniversary.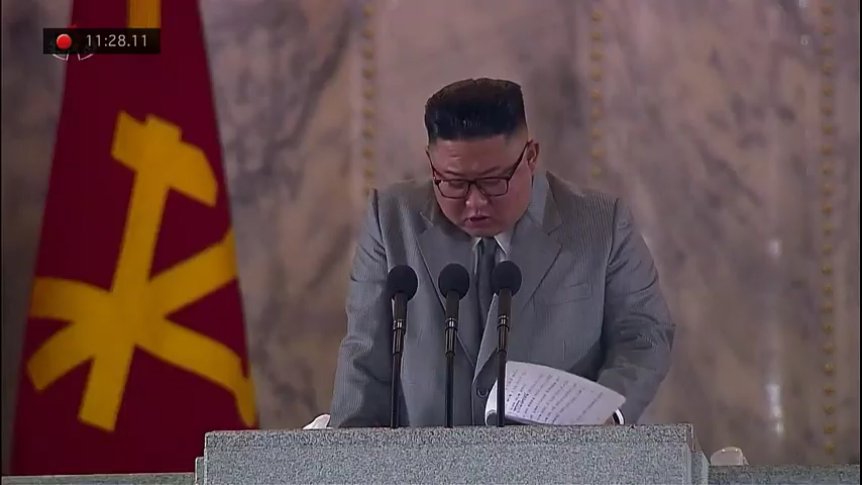 On a final note, the 10 October 2020 event is most likely the last of these events for a couple of years.  Unless the Worker-Peasant Red Guard stages a demonstration on the sidelines of the 8th Party Congress in January 2021, the next military parade won't be until April 2022 when we will see an event for the 110th anniversary of the birth of Kim Il Sung or (more likely) the 90th anniversary of the foundation of the Korean Revolutionary People's Army. 
One can not think of midnight without being reminded that the North Korean leadership has one of the world's most famous fans of Eric Clapton whose "After Midnight" seems apropos: 
We're gonna cause talk and suspicion
Give an exhibition
Find out what it is all about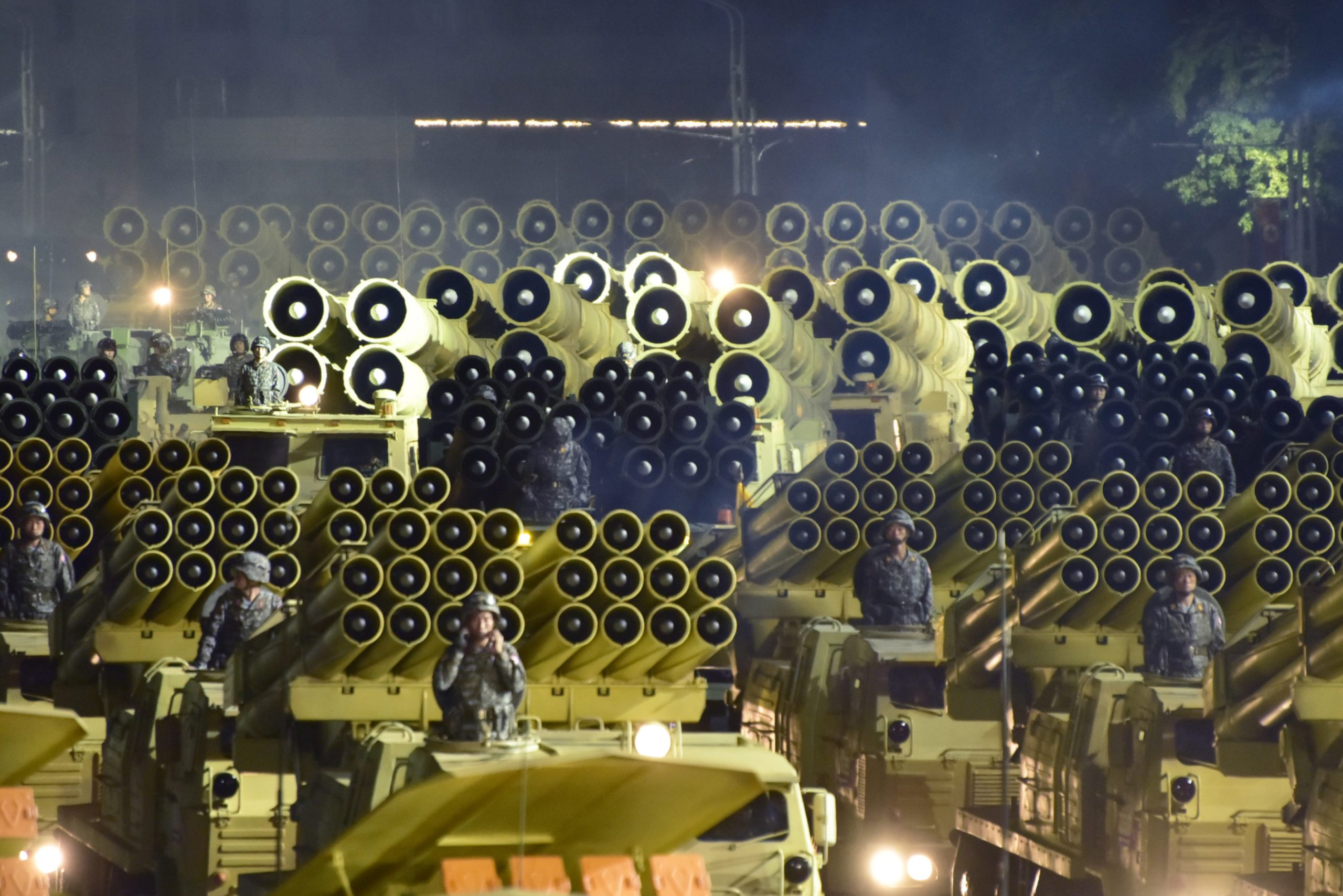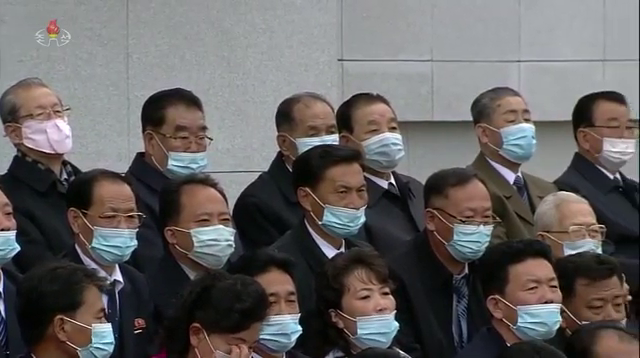 Elders 
The parade, the report meeting/demonstration and photo-ops gave some prominence to the retired elder officials of the regime.  Some of these individuals are only semi-retired and serve in part-time advisers to Kim Jong Un.   
Retired Core Elite

 

Past Position

 

Kim Yong Nam

 

SPA Presidium President

 

Yang Hyong Sop

 

SPA

Presidium

Vice President

 

Choe Yong Rim

 

DPRK Premier

 

Choe Thae Bok

 

KWP Vice Chairman

for Science and Education

 

Kim Ki Nam

 

KWP Vice Chairman and PAD Director

 

Kwak Pom Gi

 

KWP Vice Chairman

for Economic Affair

 

Kim Hui Thaek

 

OGD Senior Deputy Director and

Yanggang

Province KWP Chairman

 

VMar

Kim Jong Gak

 

KPA General Political Bureau Director and Minister of the People's Armed Forces

 

Kim Kyong Ok

 

OGD Senior Deputy Director

 

Thae Jong Su

 

KWP Vice Chairman and KWP Munitions Industry Department Director

 

Ri Su Yong

 

KWP Vice Chairman and KWP International Affairs Department Director

 

Ri Man Gon

 

KWP Vice Chairman and OGD Director

 
 The status of Ri Man Gon has been questionable during 2020.  In February, Ri was removed from office as Organization Guidance Department Director partially because of a scandal in the institutions and processes through which the Party hires and retains cadre-level officials.  Ri continued to be part of the core leadership throughout 2020—attending Political Bureau meetings, supervising construction projects and taking the lead in providing aid when South Hwanghae Province was closed.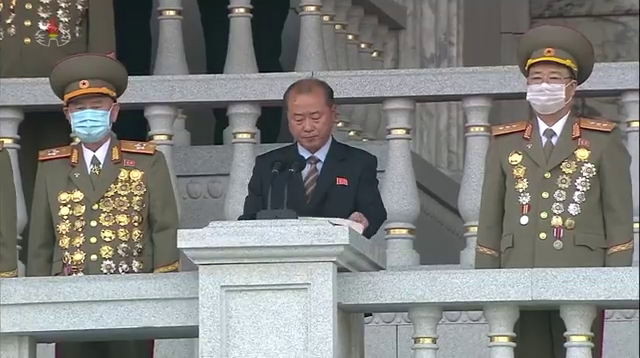 Not among the retired, elder officials was VMar Ri Myong Su.  VMar Ri is one of about three elder officials who have retained membership status on the Party Central Committee.  He stood on the platform for the parade and later appeared prominently next to the speakers at the national meeting held later in the day on 10 October.  VMar Ri is highly valued as an adviser to Kim Jong Un and remains a full-time active duty member of the KPA High Command.  Appearing next to him during the national meeting was Gen. Ri Yong Gil who preceded MAR Pak Jong Chon as Chief of the KPA General Staff Department.  Gen. Ri has since been appointed director of a Central Committee Department.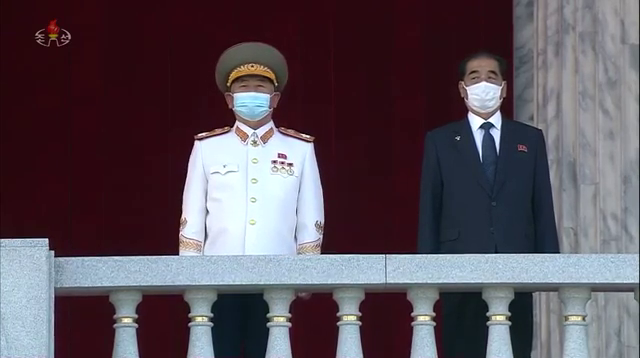 As Pyongyang watchers assess and consider the recent prominence of MAR Ri Pyong Chol and MAR Pak Jong Chon, they might factor in the continued presence and influence of VMar Ri and, to a lesser extent, Gen. Ri.  Kim Jong Un's national security "kitchen cabinet" vis a vis the General Staff and High Command apparatus is larger than state media reporting and observations thereof suggest.  This also indicates the very high probability that overall command (C4ISR) of the DPRK's armed forces has experienced fundamental and structural changes. 

It's Arrested Development 
From purely a leadership perspective and event analysis, the "new" missiles paraded through KIS Square remain entirely in the development phase.  This is indicated by the protocol involving Kim Jong Sik, the senior MID official, leading the "nuclear force" units.  If it was at a different phase then it is highly likely the unit would have been led by a senior KPA Strategic Force official or even an individual of the Second Economy Commission (Second Economic Committee).  This is a preview of coming attractions from the DPRK's defense industry.  Those attractions will be some kind of test or drill during the next two years. 
And yet the ballistic missile systems paraded through central Pyongyang were only a small part of the Party's midnight mosaic.  Aside from some the 105th Tank Division showing off some upgraded tanks, the presentation of conventional equipment and materiel was rather limited.  Instead parade coverage and some subsequent state press reporting emphasized the presence of light infantry, special operations forces [SOF], police units, internal security and elite guards' units.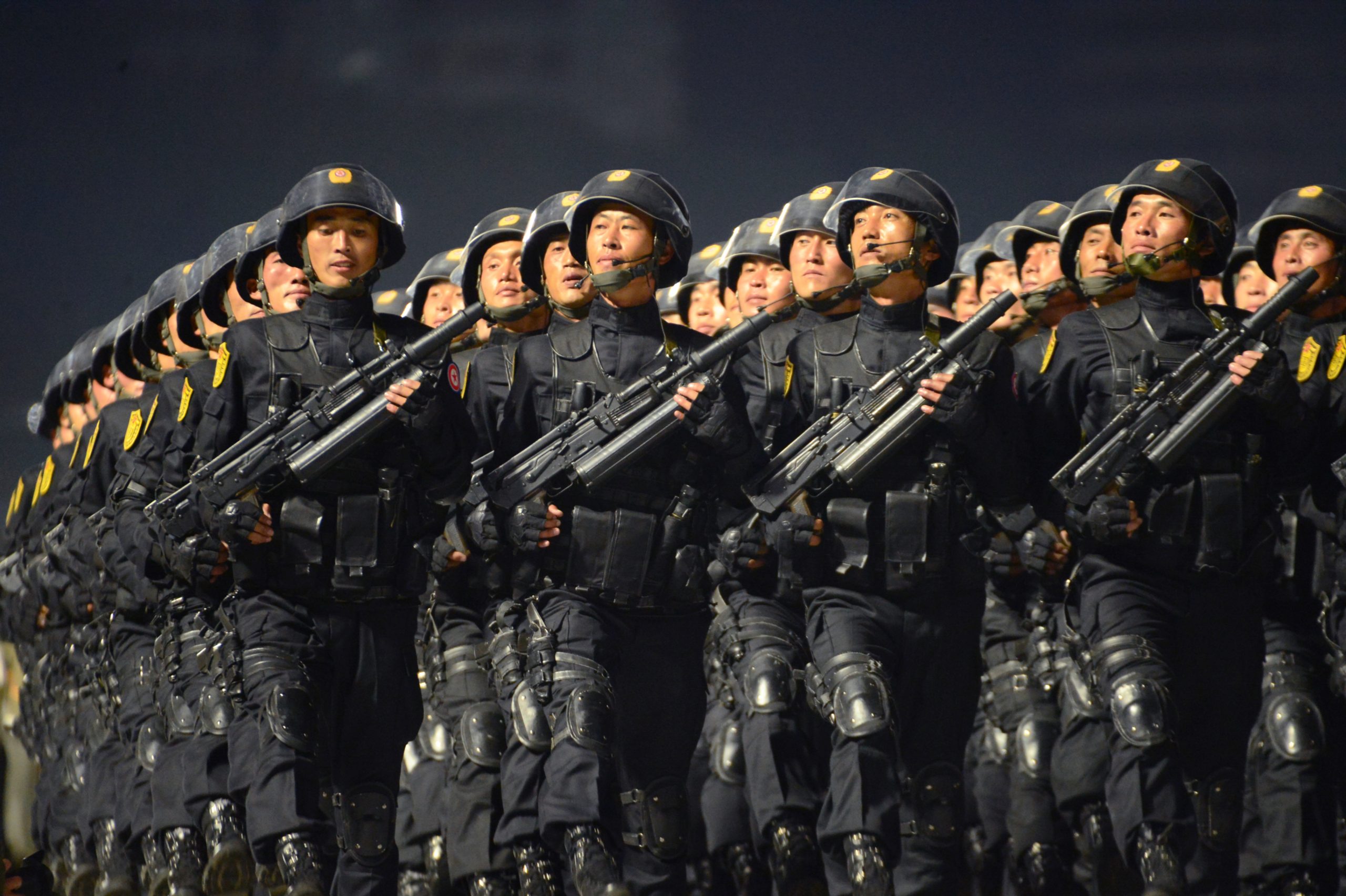 Taken with the snazzy multiple launch rocket systems [MLRS] and those big ticket missile systems that generate reams of Twitter speculation, Pyongyang watchers can behold the sum total of the DPRK's asymmetrical warfare assets which Kim Jong Un referred to in his speech ("our military capability is changing in the rate of its growth and its quality and quantity in our own style and in accordance with our demands and our timetable").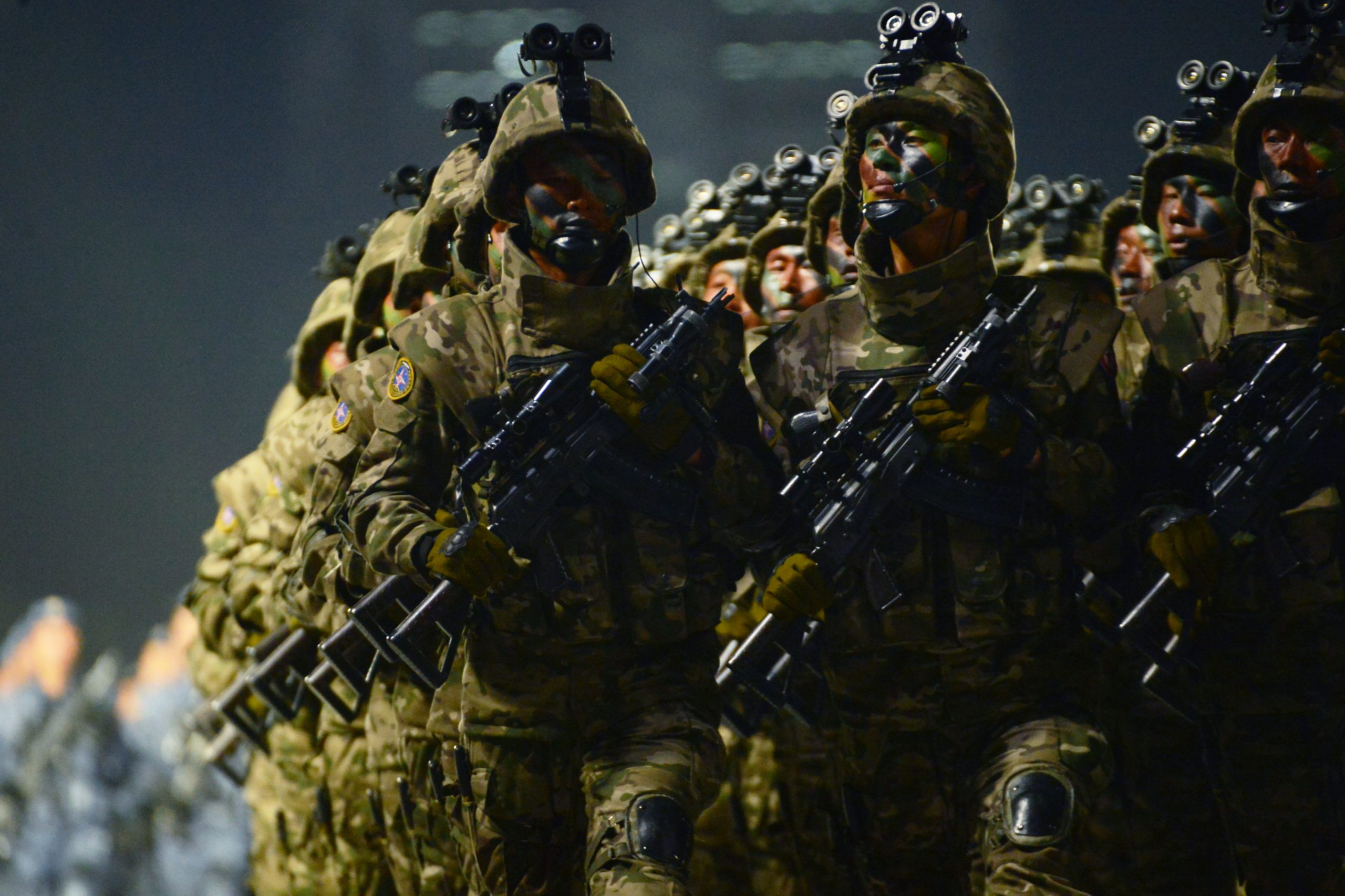 One fixture of DPRK military parades is the marching of cadets and students of the country's military high schools and universities.  When we see the future generations of North Korea's national security community we need to be aware that these individuals are on career tracks into working as WMD technicians and researchers, missile unit commanders and cyber warriors.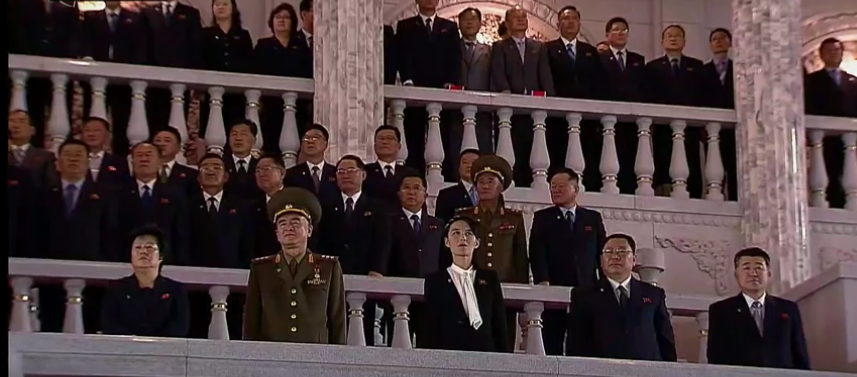 The No Security Tour 
As a final note, security for the Party 75th Anniversary's #1 Events was far less intensive than in 2018.  Kim Jong Un's lead bodyguard, Lt. General Kim Chol Gyu, led a cohort of elite close escorts during the early portion of the parade (Lt. Gen. Kim quickly changed into a suit and tie and resumed normal duties).  Contrast this with the Foundation Day events in 2018.  At that time Kim Jong Un was accompanied by Military Security Command Director Gen Jo Kyong Chol.  This certainly represented heightened security around the Suryo'ng, whether it was due to his rapprochement with ROK or due to some fairly significant internal fissures caused by KJU disrupting the comfortable the political lives and job status of the regime's sacred cattle in the KPA General Political Bureau and Guard Command.  Whatever the concern or resistance, Kim Jong Un has overcome them.  
View Original Article