Continued from:
"THAAD: What It Can and Can't Do"
While THAAD can provide an important additional capability to protect for South Korea, a critical question is whether Pyongyang's large missile inventory will afford it opportunities to overwhelm the postulated one-to-two THAAD battery architecture. A single THAAD battery holds a limited number of ready-to-launch interceptors, likely ranging from 48 to 96. Spare interceptors can be stockpiled, though at great expense. This implies that one THAAD battery can defend against 20 and 50 attacking missiles if two interceptors are assigned to each incoming warhead. If additional interceptors are available, the launch canisters can be reloaded within an hour or so. However, there is no assurance that North Korea would pause firing its missiles to allow THAAD to reload. And given that North Korea has hundreds of Hwasong and Nodong missiles, one can easily recognize how large the defenses would have to be if the mission was to attempt intercepts on all incoming missiles over an extended time. Further, the AN/TPY-2 fire-control radar is limited in terms of the number of objects it can track while also providing updated guidance information to the interceptors in flight. Once again, if North Korea launches more than roughly 20 missiles simultaneously, this would likely saturate the radar, as it would necessarily be tracking 60 objects at once. The precise limitations are classified, though it is clear that if the objective is to blunt large salvos from North Korea, at least two or more THAAD batteries would be required.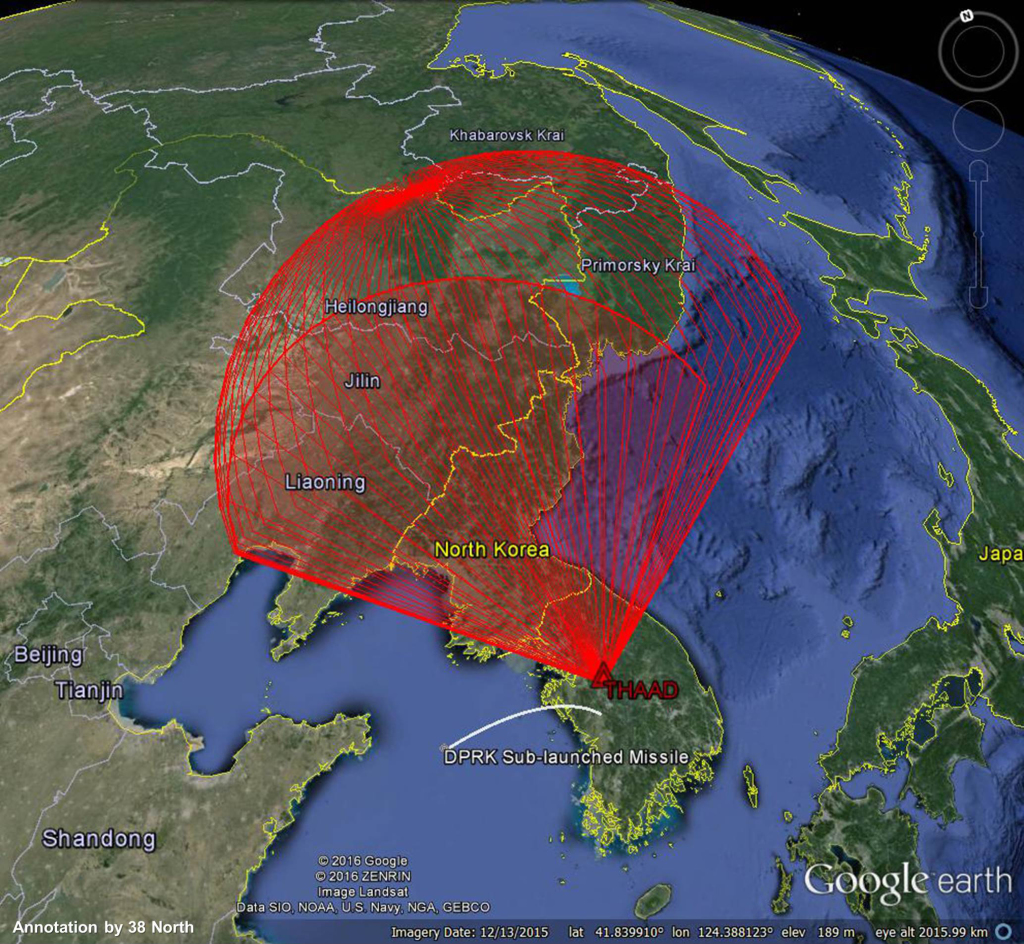 Lastly, to protect against missile attacks launched from North Korean territory, all of the PAC-3 and THAAD radars would necessarily be pointed north. If North Korea successfully develops and deploys a submarine-launch ballistic missile, as it has been attempting over the past year or two, the missile defenses discussed above would be ineffective against the missiles fired from the waters east, west and south of the lower Korean peninsula. 
Return to last section: Layered Defenses and Interceptor Efficiency
Next section: The Nuclear Option