North Korea's Submarine-Launched Ballistic Missile Program: Are the Tests Poised to Accelerate?
Commercial satellite imagery from April 19 has identified a second submersible test stand barge for North Korea's submarine-launched ballistic missile (SLBM) program at the Nampo Naval Shipyard, located on the country's west coast. The barge appears identical in size (~9 m by 22.5 m) and layout to the original barge that was first seen in 2014 at the Sinpo South Shipyard on the country's east coast, which has been involved in at least four, and maybe as many as six, launches of the Pukguksong-1 (KN-11) SLBM since then.
Both of these barges are very similar in size and layout to the old Russian PSD-4 submersible missile test stand barges. Barges such as these are used by navies to conduct underwater tests of new and modified submarine missile launch tubes and launch systems, as well as to conduct initial missile test launches before these systems are installed in a submarine. It is unclear if the new barge was acquired or manufactured by North Korea. However, a preliminary survey of the North's naval shipyards on the west coast fails to show any indication of barge construction work during the past year, suggesting that this latest barge was acquired from abroad.
The discovery of a second missile test barge may have a number of implications for the future of North Korea's SLBM program that appears to be an important priority for Kim Jong Un. A key consideration is the timing of the acquisition of the barges. If both were acquired at the same time, it would imply that Pyongyang had planned a more extensive test program than it has so far conducted. However, since the second barge seems to have been acquired three years after the first, this could mean that North Korea is planning to accelerate its SLBM test program to include a west coast component or develop new SLBM designs, or that it may deploy a ballistic missile submarine with the West Sea Fleet. None of these possibilities are mutually exclusive.
Figure 1. Submersible test stand barge seen at the Sinpo South Shipyard.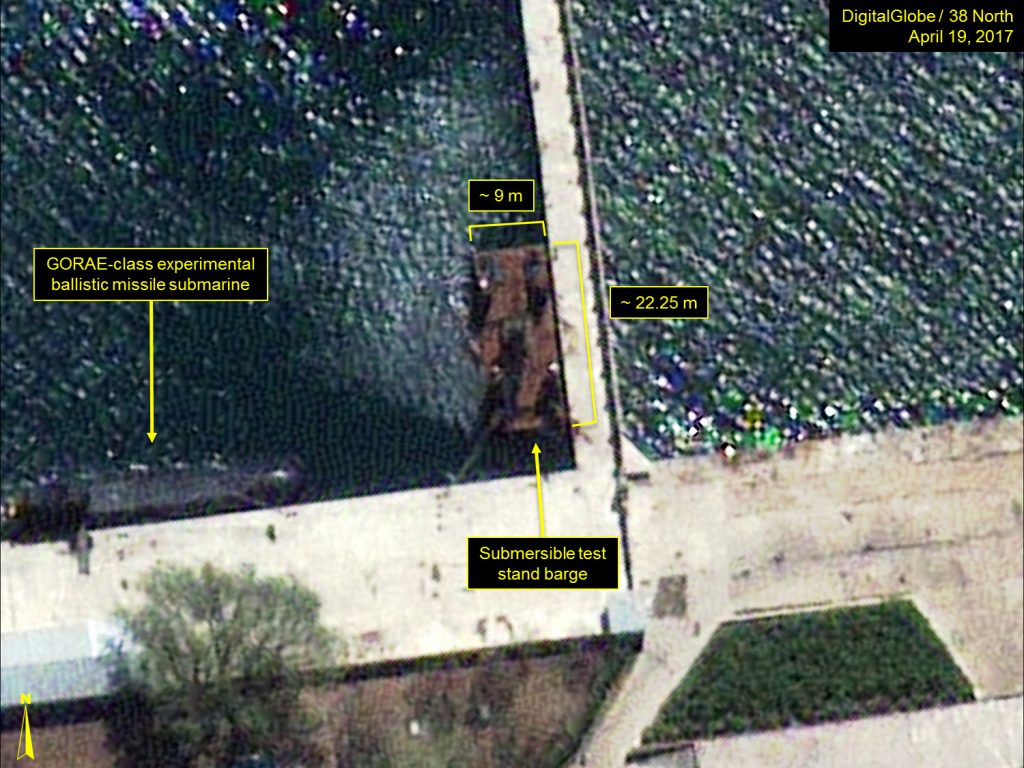 Figure 2. A second submersible test stand barge seen on same day at the Nampo Naval Shipyard.