Manbang IPTV Service in Depth
It has been two and a half years since North Korean TV showcased a new IP streaming television service called "Manbang" (만방). Since then, it occasionally appears in state media but it's still largely a mystery.
The Manbang service is quite impressive in that it mirrors the comprehensive live and on-demand services offered by many TV stations around the world and might be considered surprising as North Korea isn't generally thought of as a highly networked society.
But, as with all North Korean technology, we should consider why this has been introduced. Through Manbang, the government gets to spread its propaganda message further into the country and it gets greater insight into the viewing habits of the nation—including which households did and didn't watch last night's documentary on Kim Jong Un's latest trip or, perhaps even worse, which households switched it off halfway through.
The additional TV stations it carries have a wider selection of entertainment programming than Korean Central Television (KCTV) with movies, sports and documentaries, so they also might make it less likely that the bored stray away from state media to illicit foreign programming. If that is the case, then the introduction of Manbang could be further evidence of the widespread viewing of foreign content.
The Emergence of Manbang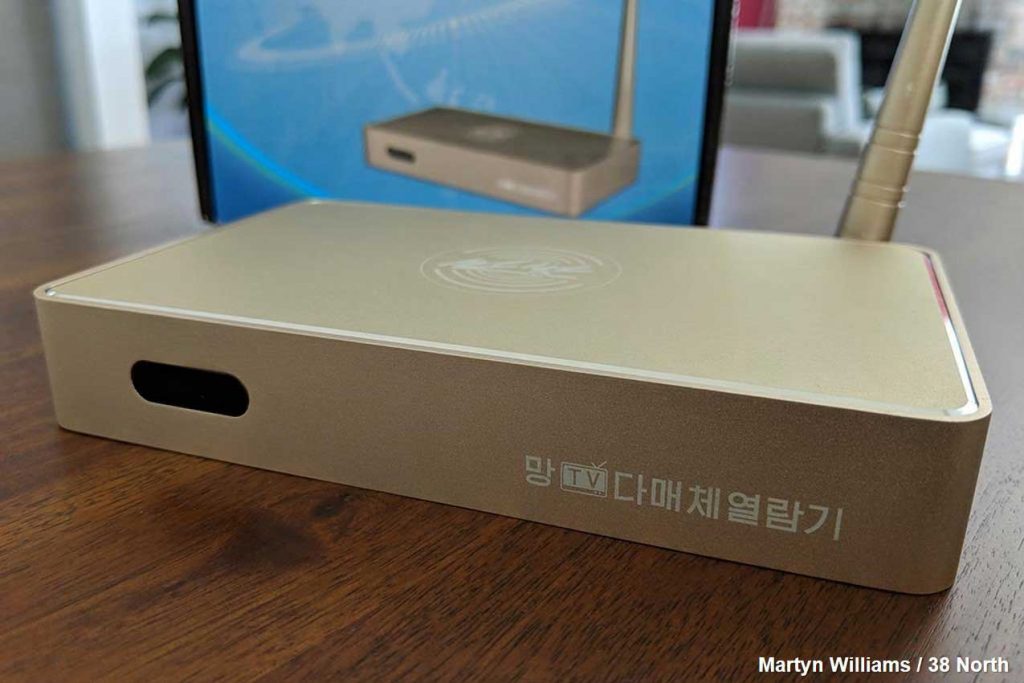 I first caught Manbang profiled on Korean Central Television (조선중앙방송위원회) on August 16, 2016, when the station reported the service was being used to access live and on-demand programming from North Korea's main TV channels via the country's national intranet service. The report showed it in use through a set-top box.
The development of an IPTV service isn't perhaps a surprise given that TV stations all over the world are putting their programming online, but Manbang appears to be aimed at more than just convenience.
North Korea now has four TV stations: Korean Central Television, Mansudae Television, Ryongnamsan TV and Sports TV. They seem to be available via over-the-air digital TV in Pyongyang but not across the entire country. In fact, due to North Korea's mountainous terrain, there are probably many valleys where even the analog signal of Korean Central Television does not reach. So, switching to an IP-based system will help expand availability of the channels, which are all part of the government's propaganda system.
On January 20, 2019, Korean Central Television reported on just such one use in its evening news program. It showed workers at the "Rangrim Forest Management Office" (랑림림산사업소) on the country's east coast receiving "ideological refinement and science and technology lessons" via Manbang.
A chief engineer at the station told KCTV that the forestry management district has nine work stations spread apart over distances from 20 to 70 kilometers. "Due to the distance, there were lots of difficulties to provide workers with science and technology lessons, but by adopting 'Manbang TV,' we can provide science and technology lessons at any place and any time and workers really like it," he said.
Another worker made the point that Kim Jong Un's field guidance reports and party directives are available at any time, in addition to any TV show as well.
Manbang in Use at the Rangrim Forestry Management Office
Beyond increasing TV coverage, there's also a potential financial incentive too. In 2018, Daily NK reported that access to Mansudae TV was being sold to residents outside of Pyongyang. The report wasn't entirely clear on how the signal was being delivered and didn't mention the other channels, but it's possible the Manbang service has a monthly subscription fee.
And finally, the government gains a potential additional way it can monitor citizens. Data from set-top boxes can be queried to discover on a household level exactly what television programs are consumed and how often.
Exactly when the first Manbang system was released is unclear. The Manbang first appeared on Korean Central Television in August 2016, and the set-top box I examined appeared to be from October 2015. A photo by Singaporean tourist Aram Pan taken in mid-2015 of a listing of internal intranet sites includes an entry for a site called "Manbang" with the operator listed as Korean Central Television.
What we do know is that Manbang is now expanding further. At last November's Exhibition of IT Successes, the Manbang IT Agency exhibited a version running on a tablet PC. Lee Chung Hyuk, who was identified as an engineer at the company, told KCTV the various options brought convenience to users and enabled them to watch content on-demand.
"We expanded the service to smartphones and tablet computers, and created Manbang, a multimedia information service system," he said.
KCTV 29th Exhibition of IT Successes
The Manbang Set-Top Box
State media reports attribute development of the set-top box to the "Manbang IT Company" but like most other North Korean electronics products, it's actually from China.
A close examination of the system shows that it is the HK810P set-top box from Shenzhen Aisat Electronics Co. Ltd. customized with the Manbang logo on the front and top. The evidence is printed directly on the circuit board.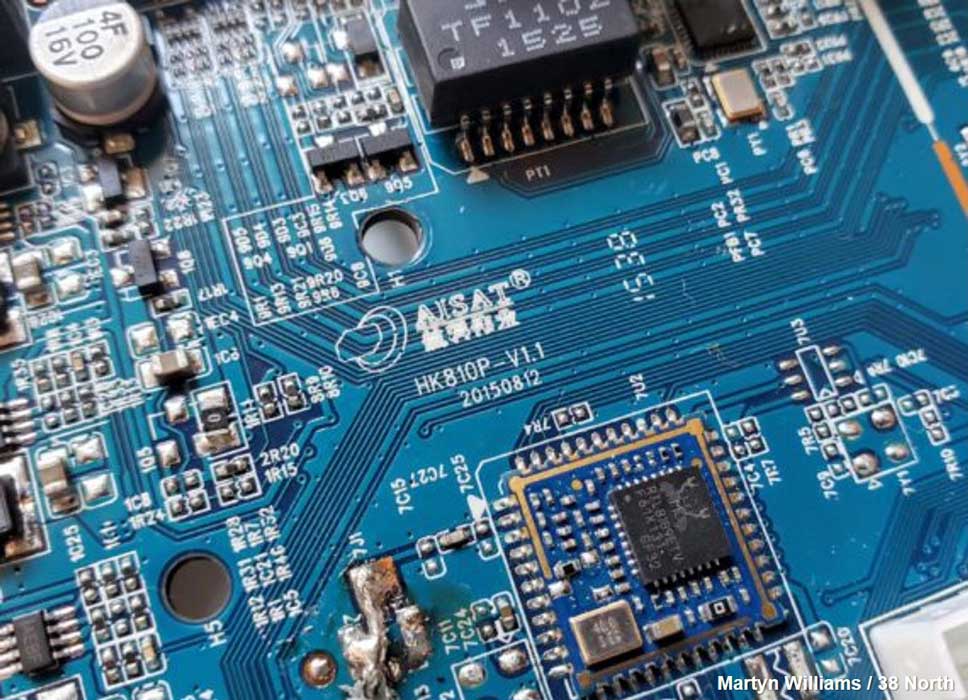 The HK810P isn't listed on Aisat's website anymore although there is a similar unit, the HK810D. The main difference between the two is the inclusion of a TV tuner in the HK810D.
The specs of the unit are printed both on the box and inside an instruction booklet that comes with the unit.
Android 4.4 operating system
S805 Cortex A5 Quad-core 1.5GHz processor
1GB DDR3 memory, 8GB flash memory
Video formats: H.265, H.264, MPEG1/2/4, DivX/Xvid, 3GP, m2ts, MKV, MP4
Audio formats: MP3, AAC, WMA, MID, OGG, WAV
Image formats: JPEG, PNG, BMP, GIF, JPG
USB 2.0 port x2
10/100Mbps Ethernet port
HDMI 1.4a video out at 1,080 x 720 pixels
RCA analog video output
A very similar box was until recently being sold on eBay for access to an Arabic IPTV service. It cost just under $100, although the per-unit cost to the North Korean importer is likely to be substantially lower.
The rear of the unit has, from left to right, a Wi-Fi antenna, analog RCA video and audio connectors, two USB connectors, an Ethernet port, an HDMI connector and the power socket.
Despite the presence of the USB sockets on the rear, I never figured out a way to play any content. When I plugged in a USB stick, the box didn't display any sort of message telling me a drive had been added and neither did it reveal a video player app.
In the settings menu, the box did register that additional USB storage was present, so it seems the correct drivers exist in the box but not any software to play content.
Android OS
The Manbang set-top box I examined runs Android version 4.4.2. That's Android "KitKat," which was current for a year from October 2013, and the box appears to have been made in 2015. It was probably one of the first for the Manbang service that was later demonstrated in the August 2016 TV report.
When hooked up to the Internet, it soon prompted me to update. This was a surprise because I presumed it would be looking for a server on the domestic intranet.
The update would take the box from version 2.0.5 to 2.5.3 and downloaded in seconds. It didn't initially install because the file did not have a correct security signature, but switching the box to accept unsigned downloads worked.
Looking through the settings menu, the box contained standard Android security certificates from many major international certificate authorities, including those of Japan and South Korea, but no domestic North Korean certificates listed or installed were found.
It runs the standard Google Korean input method editor and standard Android fonts, which means special stylization cannot be used for the names of Kim Jong Un, Kim Jong Il and Kim Il Sung, as is often the case in North Korea's digital media.
In Use
On my Internet connection, I could only access a small portion of the content available: news from the Rodong Sinmun newspaper and revolutionary texts and videos.
But that was more than I was expecting.
Using network monitoring software, I watched the set-top box pull the Rodong Sinmun content directly from the Uriminzokkiri website in China and the revolutionary videos and the video user guide were hosted—somewhat surprisingly—on a server in Taiwan.
Prior to obtaining this Manbang TV box, I had heard reports of its use in China, but that seemed impossible for a device designed to work inside North Korea where Internet connectivity doesn't exist. How could boxes in China be communicating with servers on a closed off network?
This could be a slightly different version of Manbang designed for use by the North Korean community overseas. That's not many people, but away from home and surrounded by the trappings of other societies, perhaps it's worth the government's while to develop such a service so they can stay in touch with Kim Jong Un's latest work.
I hope more work is done on this question.
User Registration
Besides that listed above, the rest of the content failed to load with a message telling me the box was not registered.
Each time it attempted to get content, it connected with a server in China and exchanged the Ethernet MAC address of the box, so perhaps that is how the registration is being determined rather than, say, through a username and password.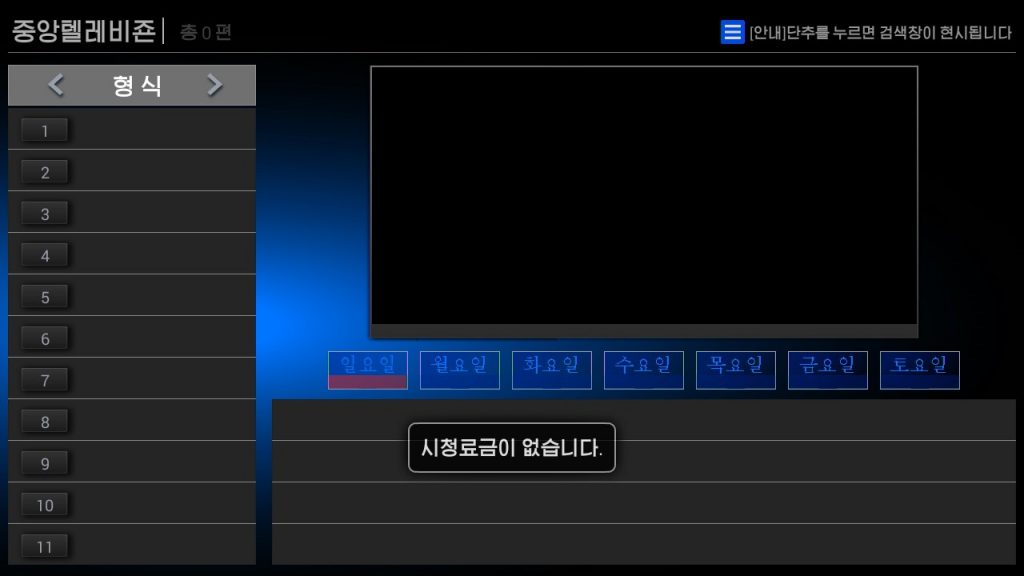 The info screen for the box confirmed the lack of registration status.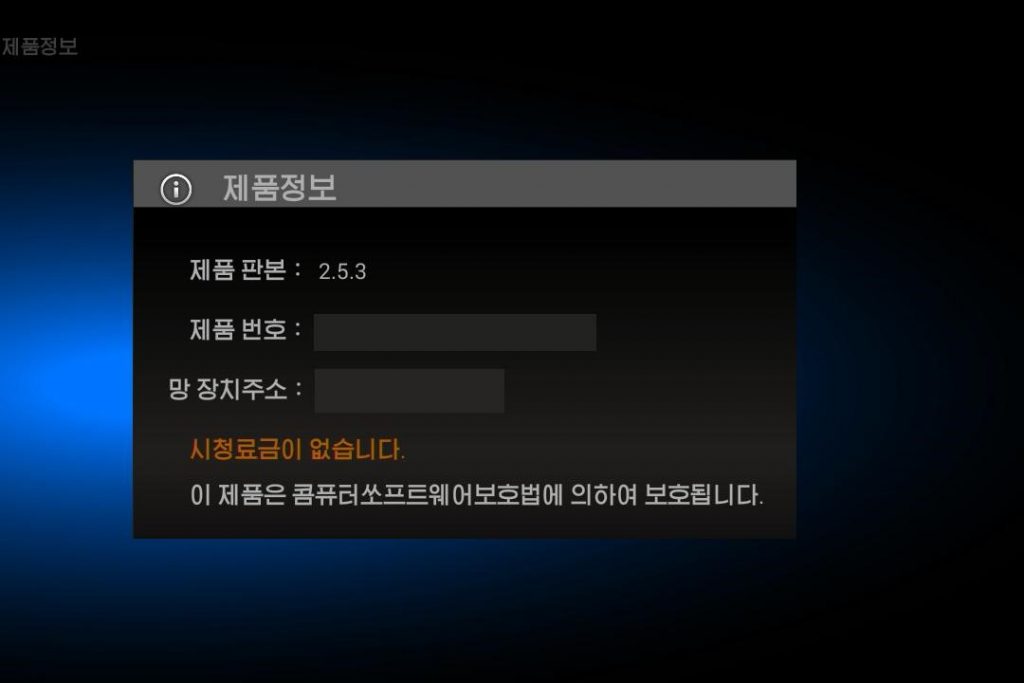 The registration system might simply be a means to stop outsiders from accessing the content and potentially overloading the server, a way to restrict access to North Koreans only, or it could be part of a pay TV subscription service required to use Manbang.
Manbang 2.0.5
The original version of the Manbang software present on the device, version 2.0.5, contained a main screen with links to settings, live broadcasts, the Manbang service, settings and modem connection settings.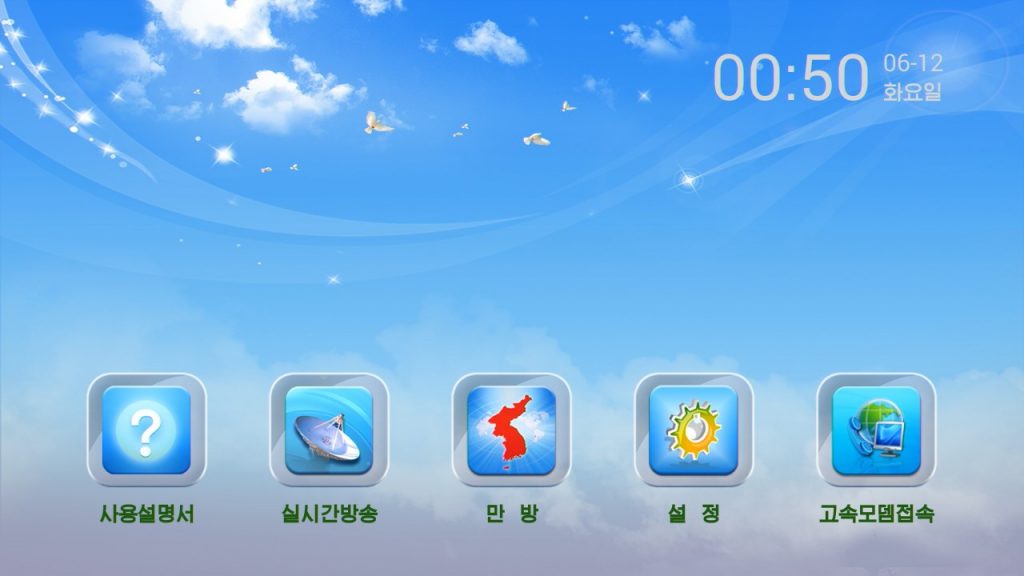 This is similar to the version we saw on the state TV report in August 2016 and includes much of the same content but organized in a different style.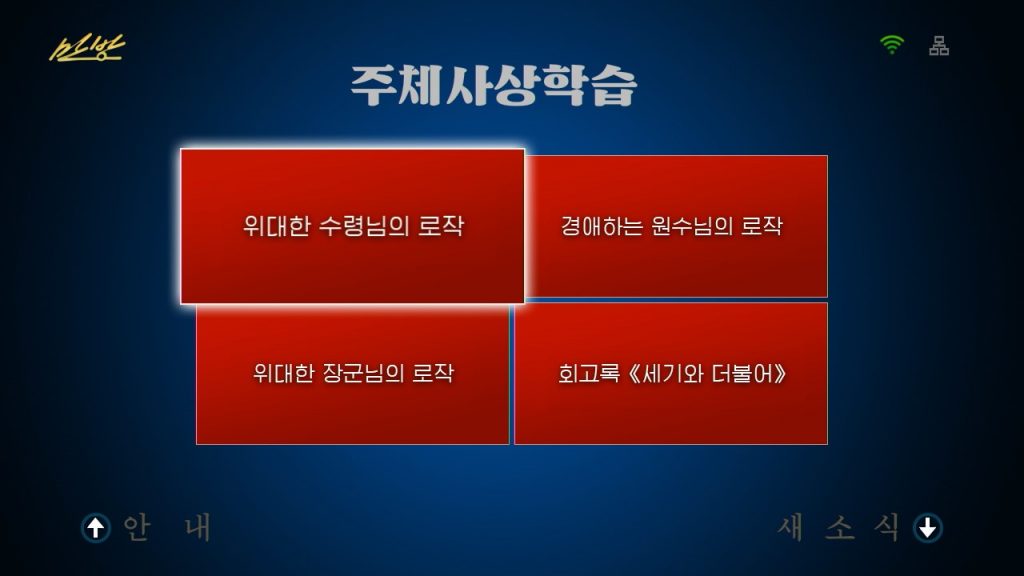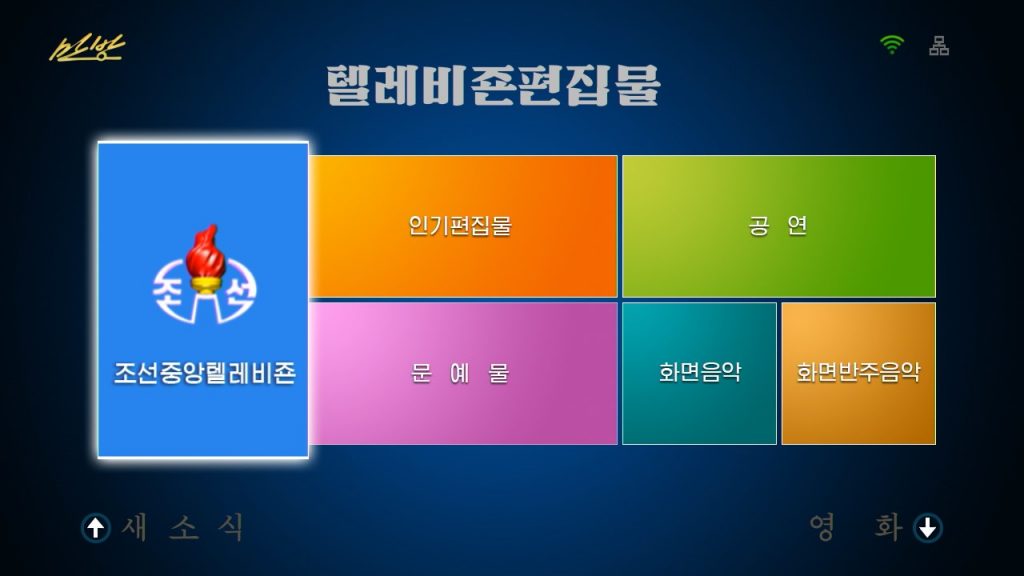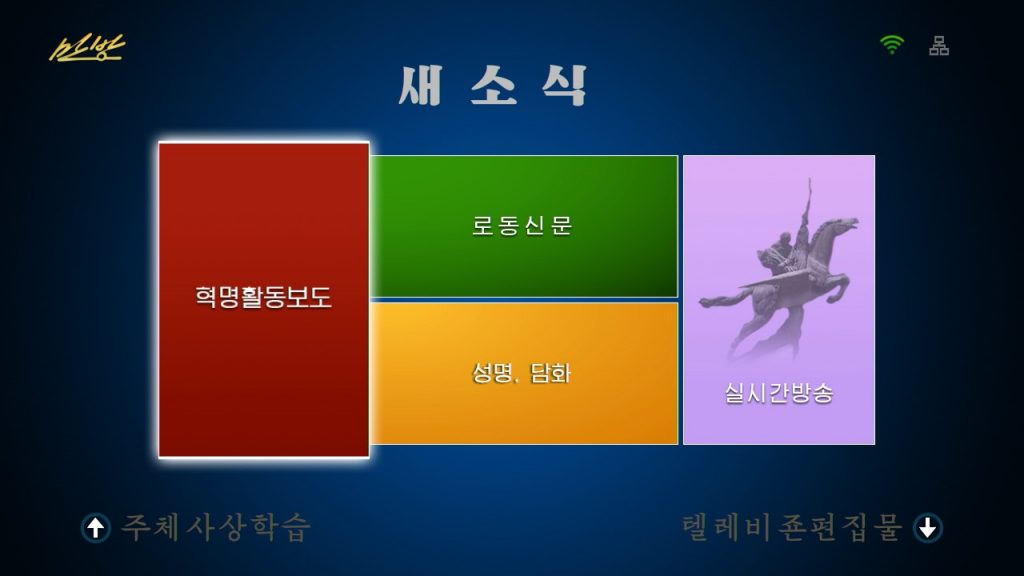 Here's video of the quick update:
Updating the Manbang App
Manbang 2.5.3
The new software brings a refresh to the menu screens but there doesn't appear to be any major changes in content.
The main menu now cycles between 16 different wallpaper images with five buttons at the bottom: help, a video user guide, the Manbang service itself, settings and modem connection details.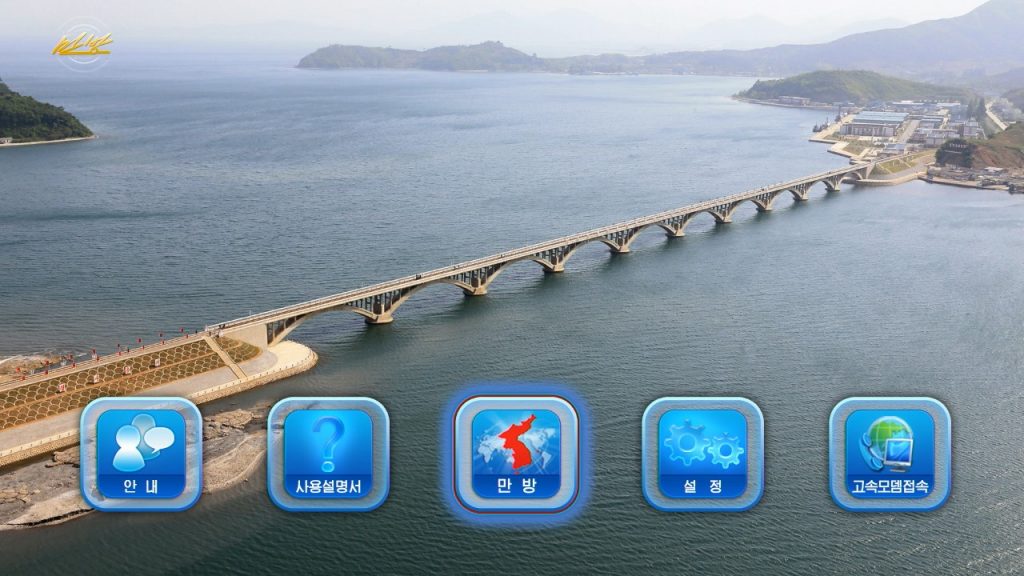 Clicking on the main Manbang button brings up a top-level menu that offers access to revolutionary activity reports, Kim Il Sung's memoir, Reminiscences: With the Century, ideological educational content regarding juche, and a North Korean documentary film.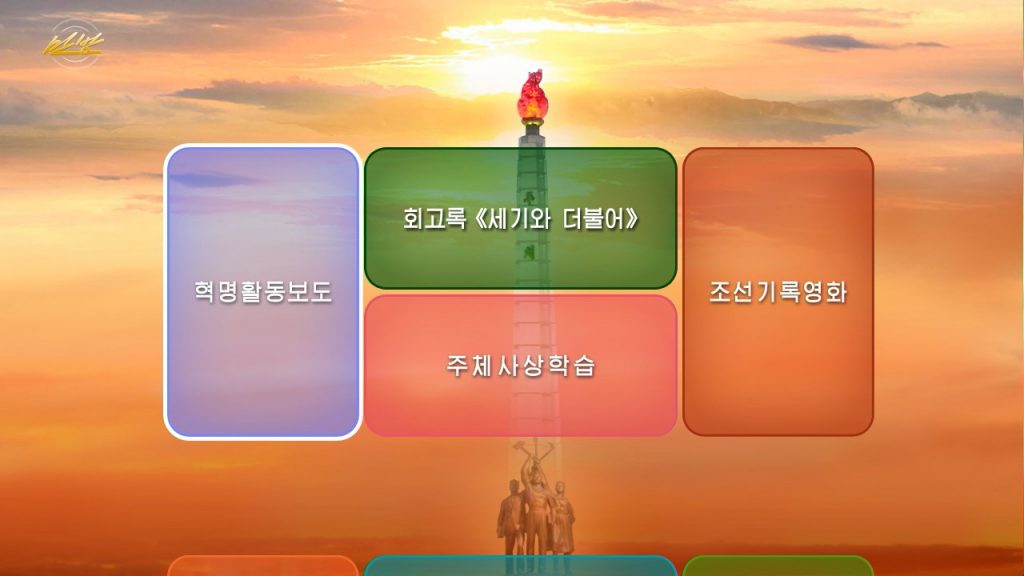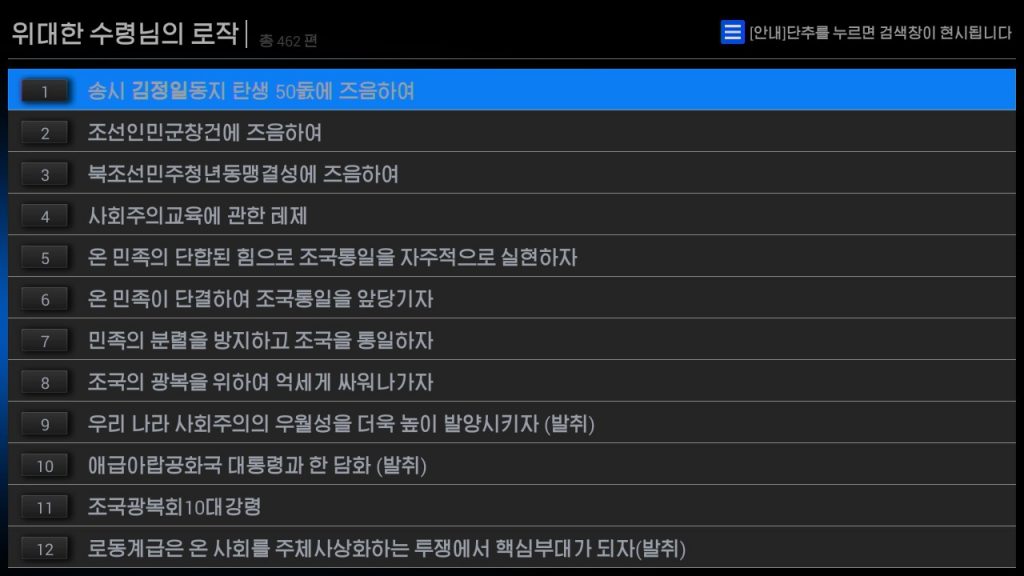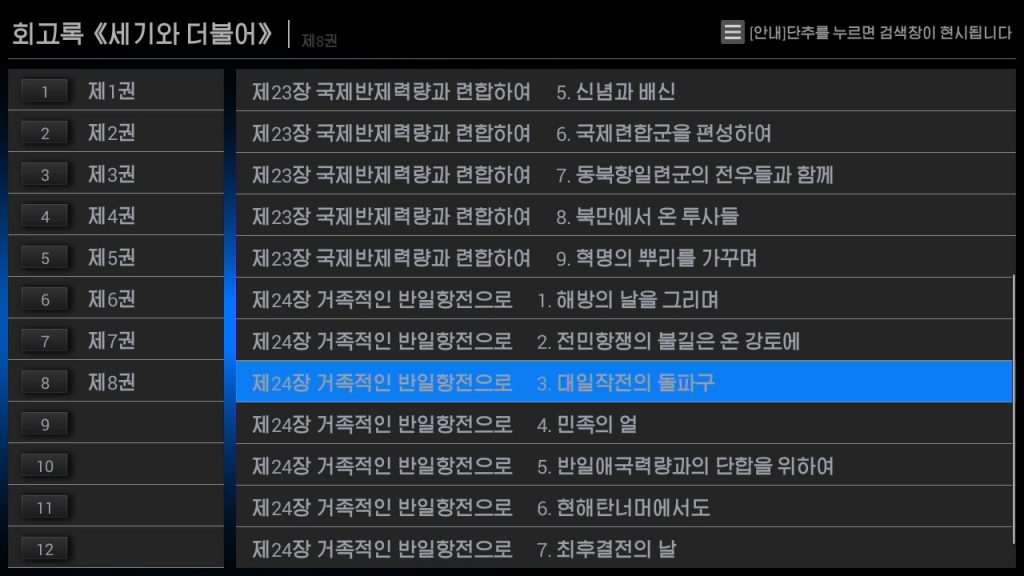 Some of the selections also lead to video lectures.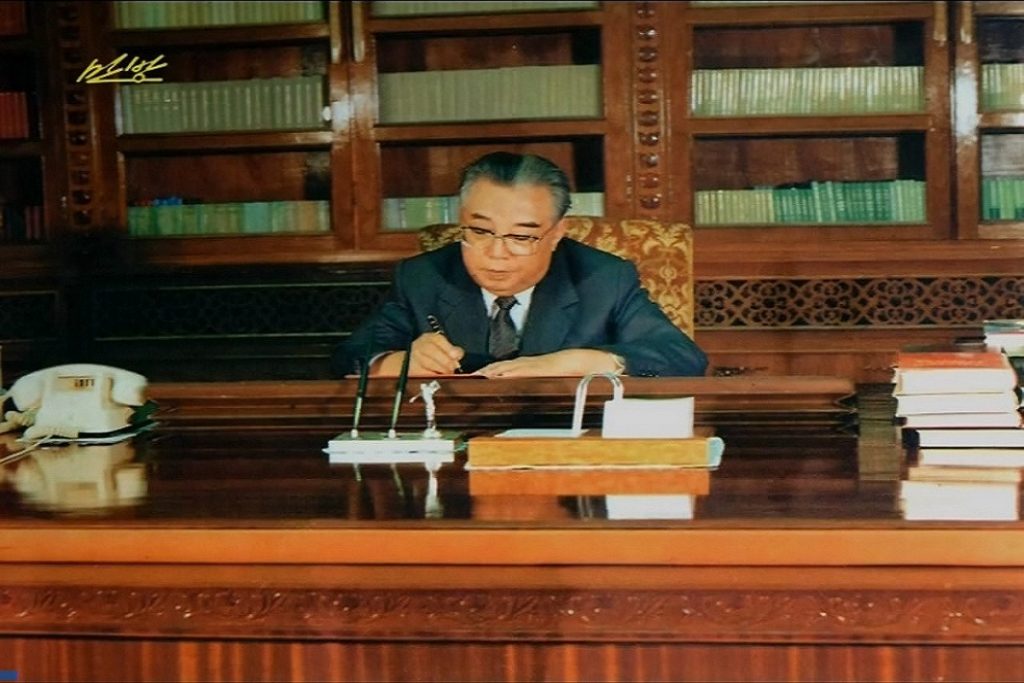 Hitting the down button from the top screen brings the user to what can be thought of as the main screen of the Manbang service. It has a submenu that lists: news, TV programs, movies, children, art and the help section.
Inside the news section, there are links to KCTV news bulletins (left), the Rodong Sinmun newspaper (middle, top), statements (middle, bottom) and live broadcasting (right). Clicking on all but the Rodong articles brought up a message that the set-top box was not registered.
The Rodong Sinmun menu covers almost three months of news, with articles reproduced alongside the selected date.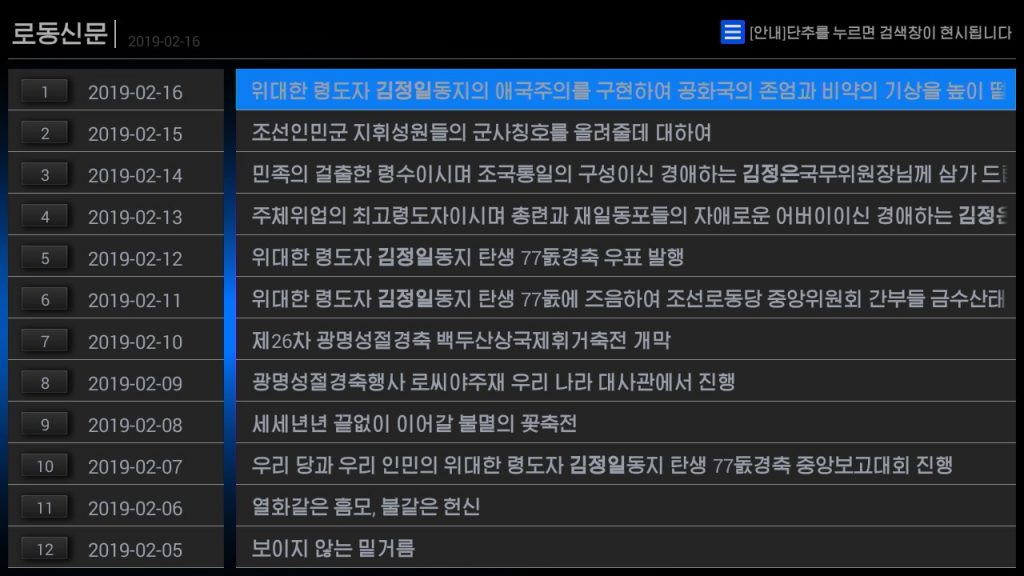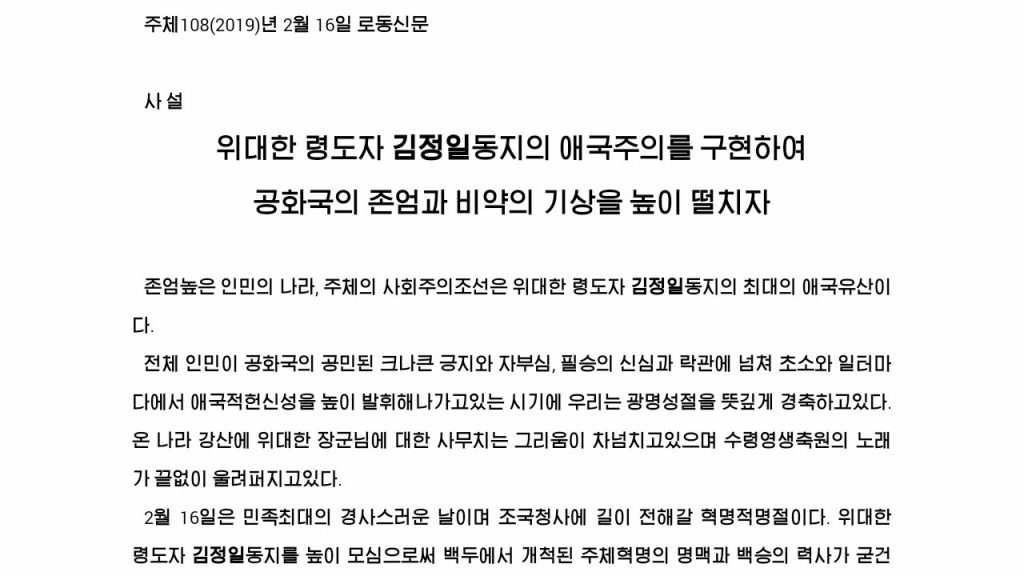 The TV menu provides access to various types of programming from Korean Central Television, such as the televised singing contest.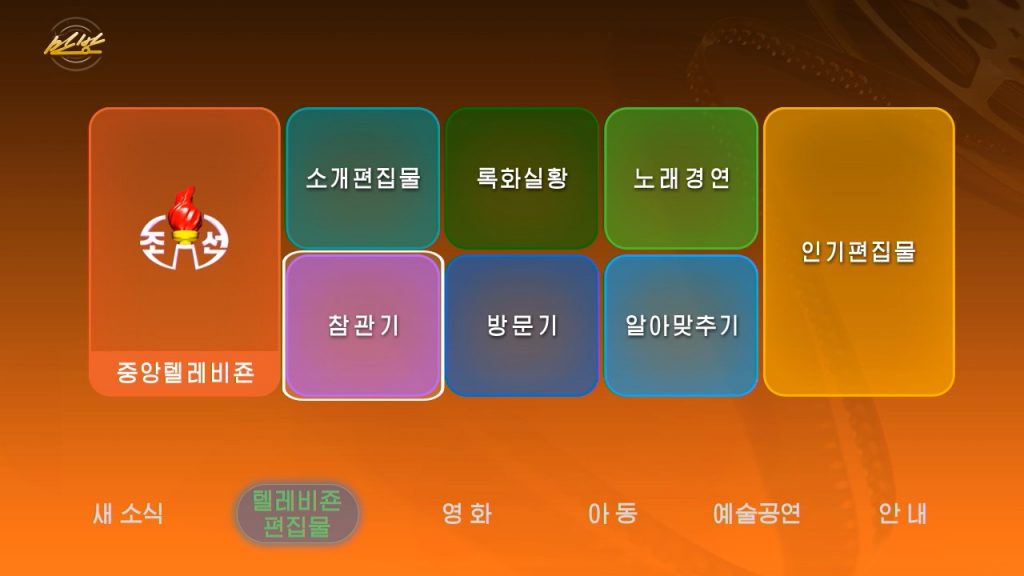 In the movie menu, viewers have the choice between art films, documentary films, scientific films, and television shows.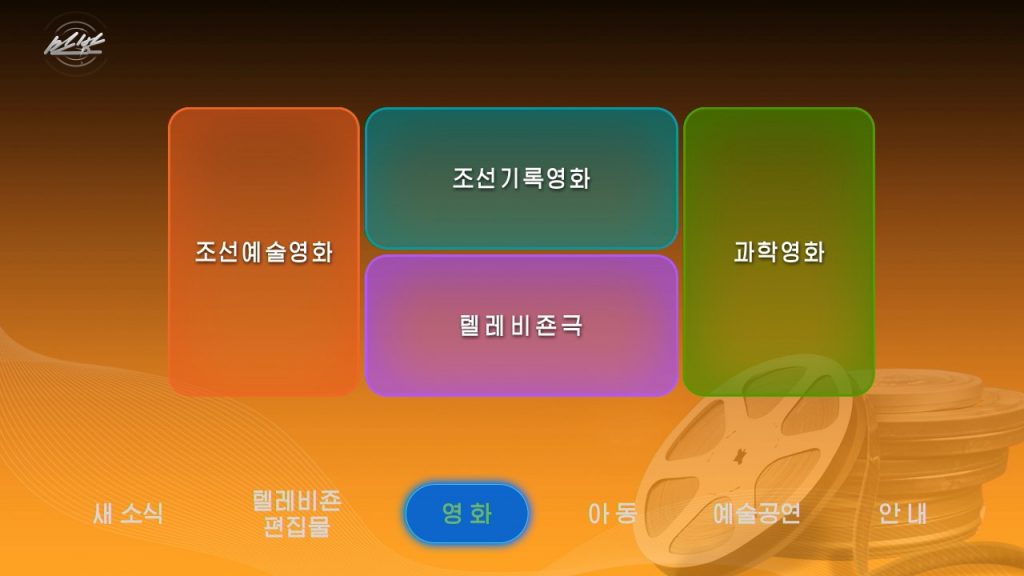 The children's section contains genres such as animation, music collections, internationally renowned tales for children, children's performing arts and other educational programming.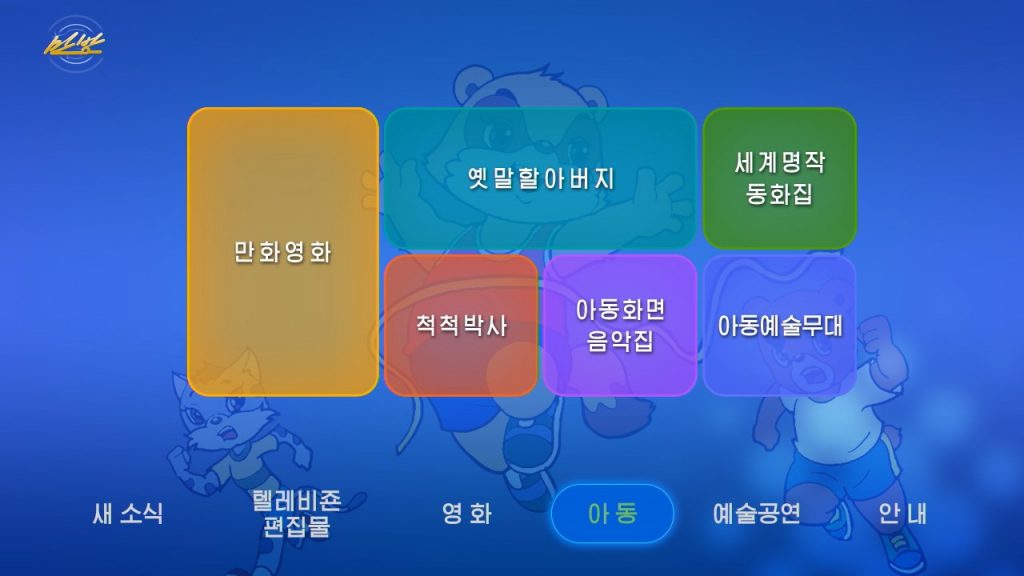 And the art section includes genres for things like literature, background music, performances, acrobatics, and background music accompaniment.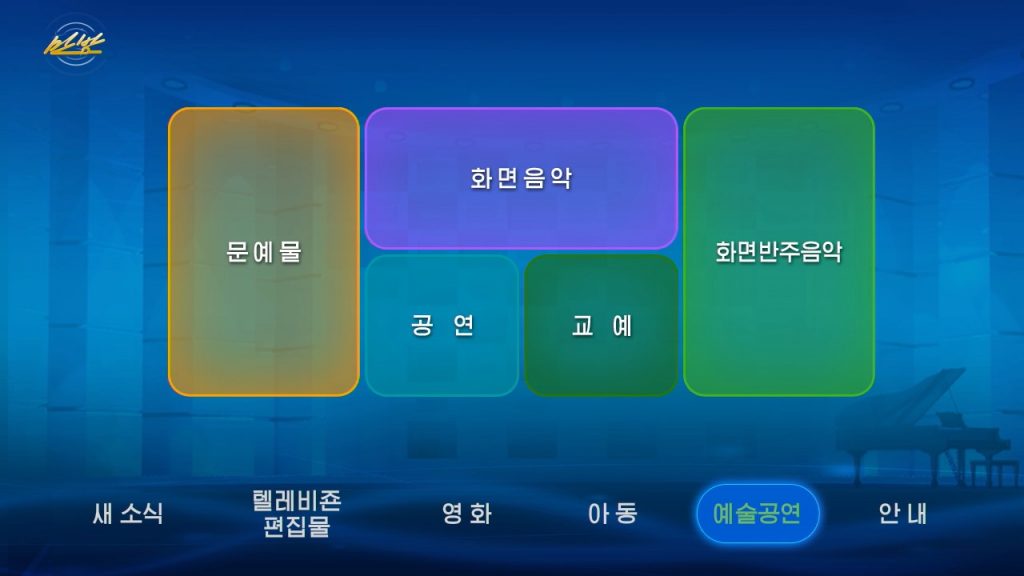 In the final section there is a button that contains news, but again it didn't work on the Internet. Also a screen of information about the set-top box, a search across all content, the video user guide, user favorites and a delete history function.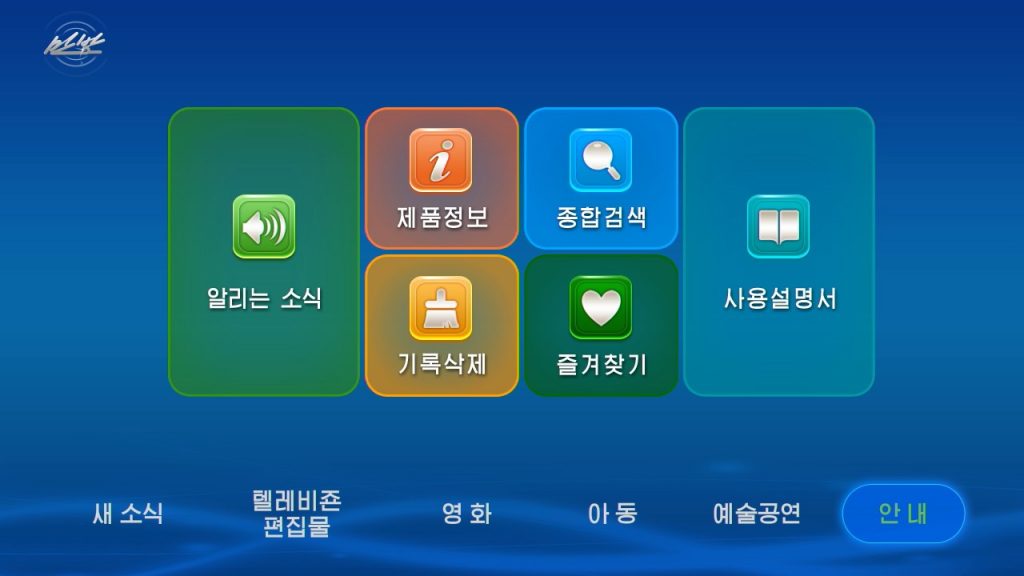 The video user guide references the previous version of the software, but I've included it below.
Manbang IPTC User Guide Video
Time Differences
After exploring the content some, I discovered one consequence of the update: while the time has been removed from the home screen, the time zone file has been updated to put Pyongyang at GMT -8h30 rather than -9h.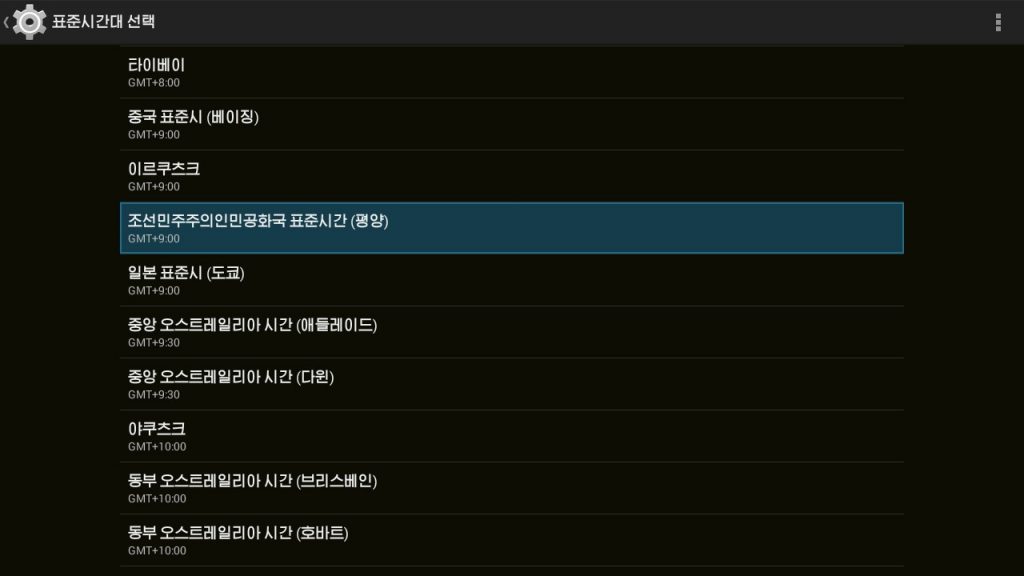 Unfortunately, Pyongyang time was abandoned last year and the firmware doesn't appear to have caught back up. Still, users can shift from the default to Japan/Korea time, on which Pyongyang now bases its clocks, should they care enough.