North Korea's Yongbyon Nuclear Complex: No Sign of Operations
Recent commercial satellite imagery of North Korea's Yongbyon Nuclear Scientific Research Center indicates that the 5 MWe reactor and the experimental light water reactor (ELWR) show no clear signs of operations. Dredging operations continue at various points along the river with crane/excavators sometimes observed as well.
Figure 1. The 5 MWe Reactor and the ELWR show little change since February 21.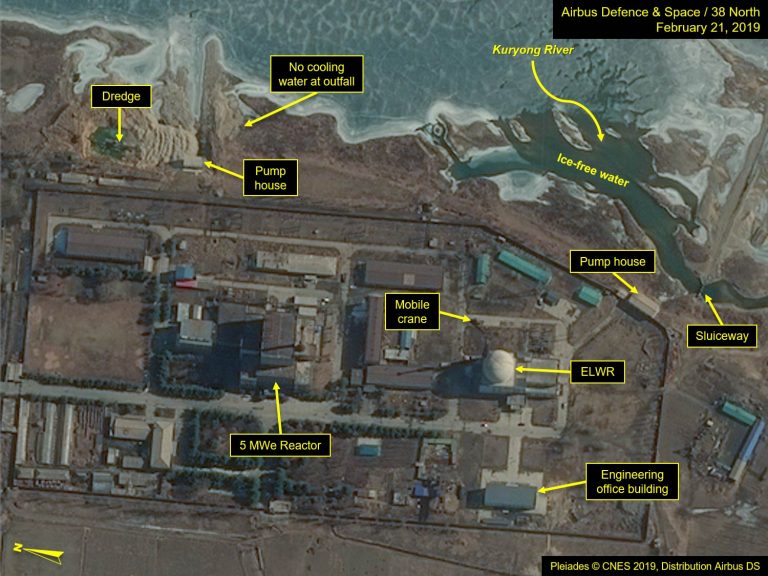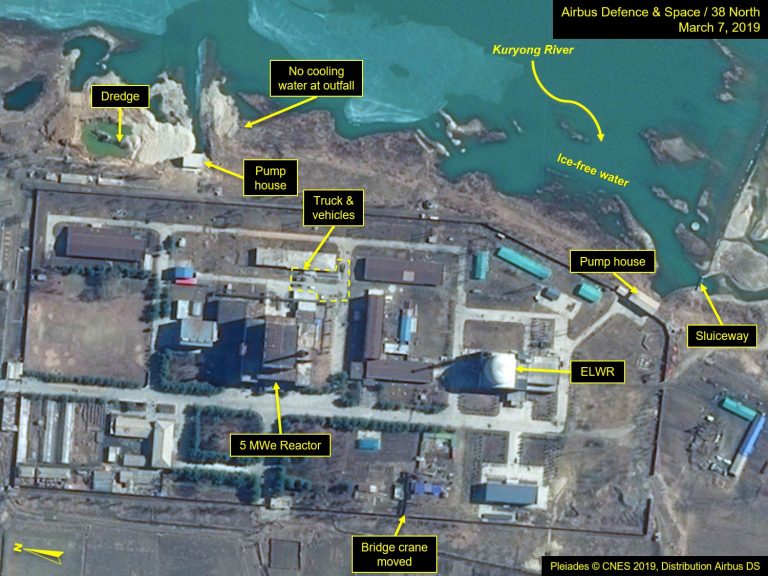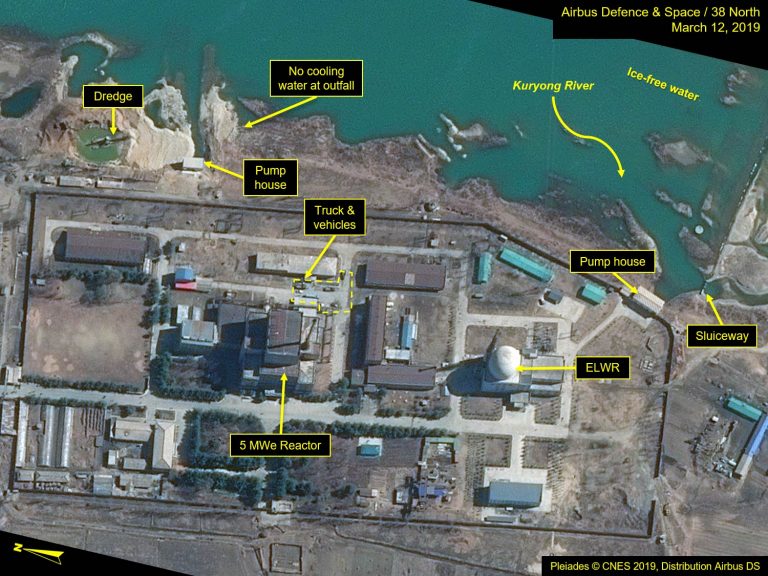 At the Uranium Enrichment Plant (UEP), what appeared to be a white tanker trailer arrived near the west end of the complex sometime between February 11 and 21 and remains in place. Additionally, a vehicle or small truck and what appears to be a cylindrical metal object were observed on March 7, but were gone by March 12. The purpose of these vehicles and equipment is unclear.
Figure 2. Vehicles and equipment have been observed around the UEP, but their purpose is unknown.
Little activity is seen elsewhere around Yongbyon. Overall the site continues to be well maintained and vehicles continue to move around near the reactors.