Sohae Satellite Launching Station: Launch Pad Construction Resumes
Recent commercial satellite imagery of North Korea's Sohae Satellite Launching Station indicates that after nearly a half-year hiatus, activity at the launch pad area has resumed. Within the past two weeks, materials on the launch pad have been removed and a new, taller tower crane has been assembled next to the gantry tower. These efforts are likely tied to Kim Jong Un's modernization goals to boost space launch capabilities as set forth in March 2022, and in support of a new generation of larger satellite launch vehicles (SLVs).
Launch Pad
Work on the launch pad restarted within the past two weeks and is proceeding rapidly. Materials on the launch pad, including fuel/oxidizer tanks from the bunkers that were razed, panels from the rail mounted transfer structure, a new launch stand ring and sections of a new tower crane have largely been undisturbed on the apron since last fall.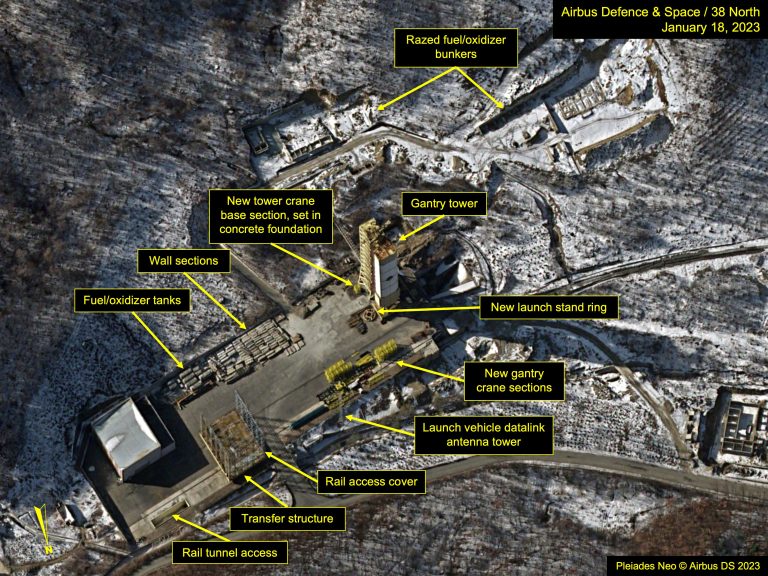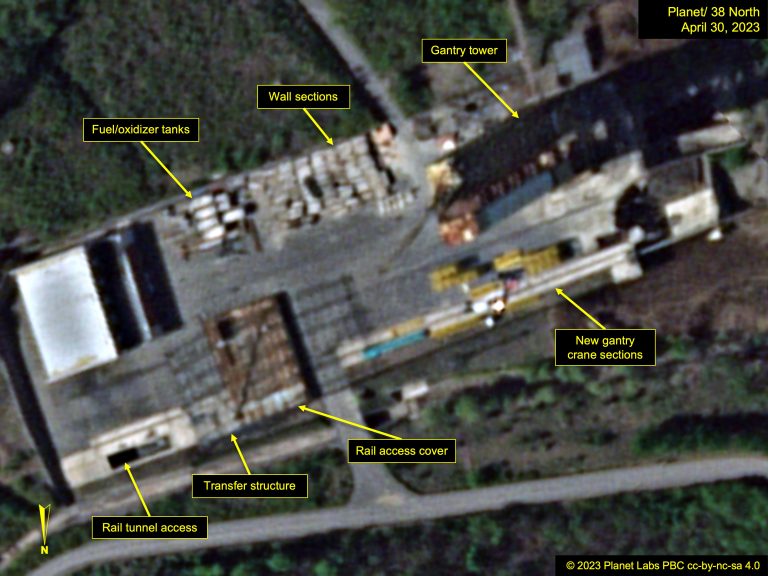 Imagery from May 12 indicates most of the materials on the launch apron have recently been used or removed. A new tower crane, much taller than the gantry tower, has been erected next to the existing tower and is about 90 m high. This implies the gantry tower height, which remains at 65 m tall, can be easily increased another 20 m. The legacy gantry crane is still on the launch pad and was probably used to erect the tower crane over the past few weeks, though its future role is unclear.
Reassembly work occurs at the rail-mounted transfer structure, which remains at about 32 m tall. Its height means it can transfer a vertically stacked Unha-3 SLV (or a different SLV similar in height) to the gantry tower for launch. It is unclear why it was torn apart if it is being rebuilt at the same height as before. One possibility includes efforts to strengthen its structure and equipment to handle heavier and bulkier launch vehicle stages.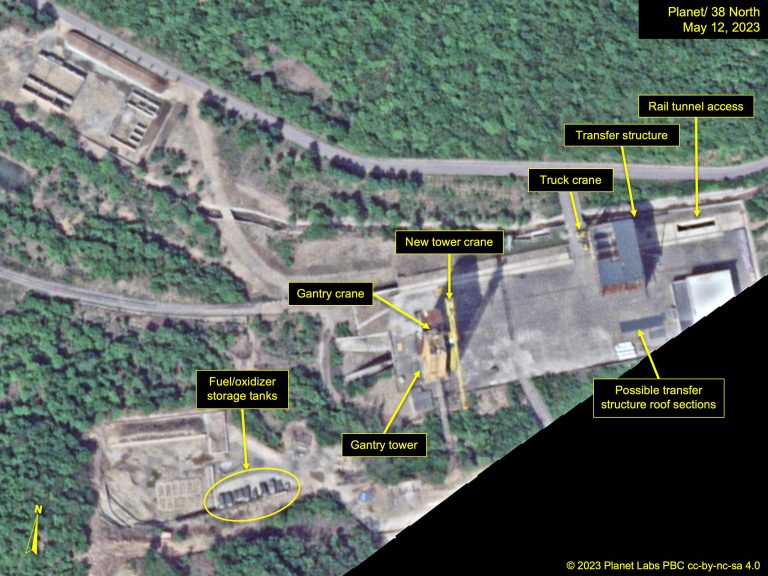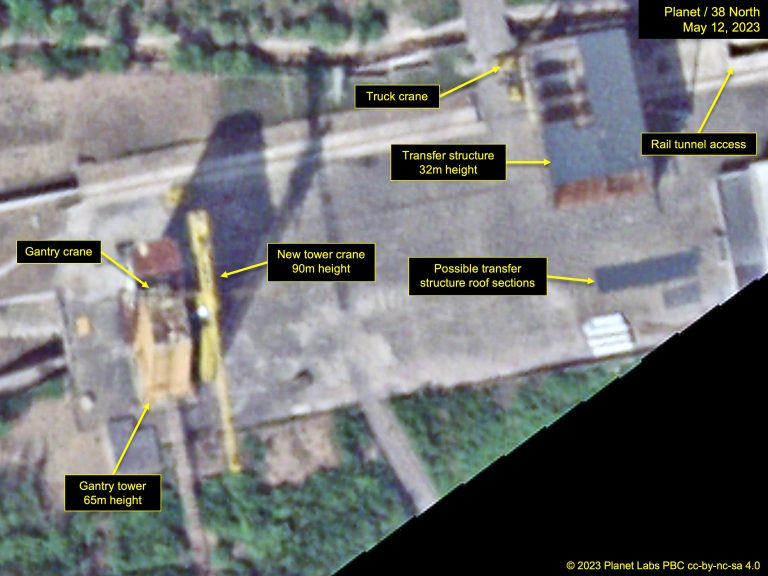 This spurt of activity since April 30, after months of not much happening, is remarkable. However, there remains much to be done both to the launch pad itself and to rebuild the fuel/oxidizer bunkers before a satellite launch can be undertaken from this location.