Namyang's post 2016 flood recovery
New Google Earth imagery shows for the first time the scale of the construction work taken in Namyang District of Onsong County in North Hamgyong Province.
In September of 2016, areas of North Korea along the Tumen River experienced severe devastation from flooding. One of these areas was Namyang, across the river from the Chinese city of Tumen.
Here are Planet Labs images that give a sense of the scale of the damage during the flood:
August 28, 2016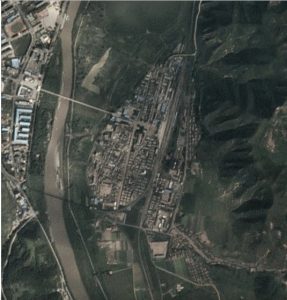 September 7, 2016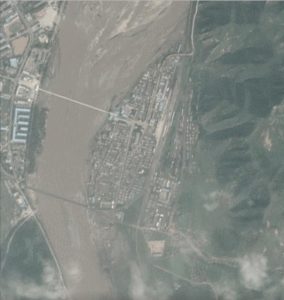 September 17, 2016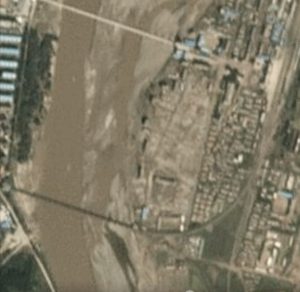 Here are Google Earth images of Namyang before and after the flooding: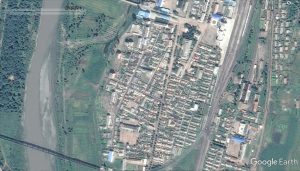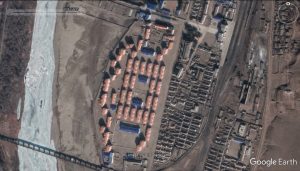 This construction project was monitored from China. Here are a couple of the pictures that were taken (Photo Credit: Getty)
Looking at the satellite imagery of the renovated Namyang, there are a few interesting changes. First, the Namyang market was destroyed in the flood and I am not sure where the new one is (or if there is a new one).
Second, a small revolutionary site was moved farther from the river so it will not be washed away again:
Third, we can see construction of the new Namyang-Tumen Bridge underway (but apparently stalled):
The image on the left is 2015-9-13. The image on the right is 2018-1-31. The new bridge is approximately 510m in length and will be able to support traffic in both directions simultaneously.  It is the third border bridge to be renovated/built after the Dandong-Sinuiju Bridge and the Rason-Hunchun (Quanhe-Wonjong) Bridge. This bridge was announced in 2014 and was supposed to be completed by 2016.
View Original Article