South Korea's President-elect Needs a "Team of Rivals" to Deal with North Korea
"The Presidency has become a sort of family business here in South Korea," grumbled an IT-related businessman friend of mine through Twitter after watching the election results. He went on to make the point that "the main reason the pan-liberal groups have lost support was that they failed to perform effectively on issues of livelihood." In other words, there was no 'Rock the Vote' among liberal voters who felt severely betrayed by the sitting Lee Myung-bak government, particularly on the important issue of inter-Korean relations.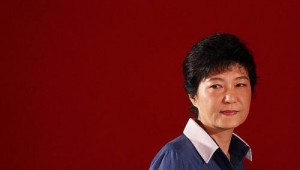 Unlike my businessman friend who was once a student activist in the early 1980s, a great many South Koreans voted for and elected Park Geun-hye (60) of the ruling Saenuri Party on December 19. As a result, South Korea has become the land of the conservatives, giving power again to the party that has governed the country for the last five years.
Although she herself declined to critique the Lee administration's policies, Park staked her presidential candidacy on distancing herself from the previous government, whose overall popularity hovered around 20 percent after a series of policy failures and corruption scandals. Fortunately, North Korea's Unha-3 rocket launch on December 12, 2012, was in no way a hot-button issue among voters. Instead, it convinced many on the right to believe that more sanctions should be imposed upon North Korea. That said, the Stalinist regime's provocative actions provided fodder to the staunch supporters of Park, most of whom, or their families, experienced the tragedy of the Korean War (1950-53).
Nevertheless, there have been expectations that the pro-American President-elect will engage North Korea while taking a firmer stand against the North's increasingly assertive claims to build nuclear weapons. After her victory, she also appeared to hint that she would move quickly to improve ties with Pyongyang, which has been using its old tactic tongmibongnam (opening the door to the Americans while shutting it to the South Koreans in an attempt to drive a wedge between Seoul and Washington). Park has said she would be willing to meet with the young North Korean leader Kim Jong Un when she takes office. She also supports well-focused, long-term assistance as part of a genuine partnership that could lead to liaison offices in Seoul and Pyongyang as a first step towards a full diplomatic relationship between North and South as well as, perhaps, the United States. In contrast to the outgoing Lee adminstration's conditional approach that required Pyongyang to first pledge to dismantle its nuclear facilities, her message may underscore an important shift, appealing to many moderates as a demonstration of open-mindedness.
One hope is that the President-elect will be able to overcome the 'division of ideology' deeply embedded in South Koreans in the name of her "grand national integration," and appoint a "team of rivals" with pragmatic views on North Korea. But there will be limits on how far she will go. No previous president has appointed men who worked for defeated candidates since 1992 when the civilian Kim Young-sam took over from the military regime. Therefore, the President-elect is likely to turn to conservative or moderate professionals, some of whom may have close ties to former presidential aspirants such as Rep. Chung Mong-joon, Rep. Lee Jae-oh, Governor of Gyeonggi Province Kim Moon-soo, and former Rep. Yim Tae-hee.
While the President-elect has said that she would exclude sitting National Assembly members from her cabinet, she might even turn to some of these individuals to be part of her government. For instance, Rep. Lee Jae-oh, who failed to win the 2012 Saenuri nomination, would be a good candidate for Unification Minister. As a former political activist against former authoritarian regimes, Rep. Lee could fill the opening left by Yu Woo-ik, who worked as the first chief of staff for the outgoing president and as ambassador to China. While Rep. Lee was one of the harshest critics of the President-elect in the middle of the primary race, most unification ministry officials expect a 'political big shot' to become their boss, in hopes of expanding the role of the relatively small ministry.
Former Rep. Yim Tae-hee may be another candidate for her team of rivals. Mr. Yim, also a chief of staff in the Lee government, worked as a finance-related public servant in the 1980s and later entered politics by winning a parliamentary seat in 2000. He was also reportedly involved in clandestine contacts with North Korea. In October 2009, according to local newspapers, Yim made a special visit to Singapore and met with North Korean director of the United Front Department Kim Yang Kon to discuss a potential summit meeting. Yim (56) is commonly described as a moderate politician.
Aside from politicians, President-elect Park has a full team of experienced foreign-policy professionals available for key government positions. Yun Byung-se, who has been in charge of the President-elect's foreign and national security team and is a seasoned diplomat with 32 years of experience, could be appointed to positions such as the minister of Foreign Affairs and Trade, the head of the national security agency (similar to the National Security Council) at Cheong Wa Dae (The Blue House) or as ambassador to the US. Until early 2008, Yun was the senior presidential secretary for foreign, security and unification policy (vice ministerial rank) after serving as deputy foreign minister and senior coordinator at the National Security Council. Yun holds an M.A. degree in international relations from the Johns Hopkins School of Advanced International Studies (SAIS).
Another key member of President-elect Park's foreign policy team is Dr. Choi Dae-seok. An expert on North Korea who teaches at Ewha Womans University, Choi is considered to be a highly trusted expert among the inner circles. He was one of Yun's two deputies in running the President-elect's foreign policy campaign team. After receiving a Ph.D. from the Department of Government at Claremont Graduate School in 1993, he has been active on inter-Korean relations and most recently as a frequent participant in seminars and conferences related to Park's North Korea policy. As might be expected, Yun and Choi were on January 5 named members of a foreign, defense and unification affairs subcommittee of the transition team, which will be headed by the former defense minister Kim Jang-soo.
Yun's second campaign deputy is Lee Chung-min from Yonsei University. Relatively less known as an expert on the ROK-US relationship at home than abroad, he may also be in the running for a senior secretary level position at Cheong Wa Dae. Lee, who holds a Ph.D. in International Security Studies from the Fletcher School of Law and Diplomacy at Tufts University, is fluent in English and is expected to work in the field of international relations, including possibly an ambassadorship.
In addition, Kim Young-mok, a former consul general of South Korea in New York, is mentioned as a hidden choice for President-elect Park in the arena of foreign affairs. A career diplomat specializing in the ROK-US alliance, Kim was the director and deputy director general of the North American Affairs Bureau of the Ministry of Foreign Affairs in 1992 and 1998. He is also knowledgeable about North Korea through his involvement with the Korean Peninsula Energy Development Organization's Light Water Reactor Project. The retired diplomat is believed to be on the short list for positions at the senior secretary level or as ambassador to a key country.
Professor Ryoo Kihl-jae at Kyungnam University Graduate School of North Korean Studies may also be in the running for a job as a senior advisor in the presidential office. Ryoo is a right-leaning scholar at a left-leaning university mainly focusing on North Korean studies. Ryoo may be one of two or three finalists for the position of senior secretary at the presidential office.
On issues related to North Korea's nuclear weapons, two key advisors to watch are Dr. Baek Seung-joo at the government-financed Korea Institute of Defense Analysis (KIDA) and Dr. Chun Seong-hoon at the Korea Institute for National Unification (KINU), another government-funded think tank. A frequent contributor to local media, Baek is regarded as one of the civilian mentors who has supplied the President-elect with national defense ideas. Chun, an advocate of redeploying American tactical nukes on the peninsula to counter North Korea's nuclear weapons program, is one of the members of the Committee for Foreign and Unification Affairs inside the Park camp, who has worked out the defense and unification pledges.
A number of others are considered moderate conservatives with views on North Korea that may appeal to the new president. Dr. Yoo Ho-yeol of Korea University received his Ph.D. from Ohio State University and could be a candidate for a top job at the Ministry of Unification. Dr. Jeon Kyong-mann, a graduate of RAND who is currently in charge of the Institute for Unification Education at the Ministry of Unification, is also considered a like-minded expert that the President-elect may consider as a pick for a slot as a top policy advisor at Cheong Wa Dae or in her cabinet. Along with Jeon, Dr. Park Young-ho at KINU may also be in the running for a job as an advisor in the field of unification affairs. Park allegedly declined an offer to unofficially join the opposition camp a few months ago.
A wild card may be the appointment of a senior academic with no government experience, a practice followed by previous governments. One such potential candidate is Dr. Ha Young-sun, a former professor in the Department of International Relations at Seoul National University who has served in a variety of academic positions such as chairman of Global Net21 at the East Asian Institute, a non-partisan think tank, and as the director of the Center for International Studies at Seoul National University. Ha could be picked for minister of foreign affairs and trade, minister of unification or as the President's top advisor for national security and foreign affairs. One important talent he might bring to government, particularly if the President-elect considers that South Korea's diplomacy has to be built up sharply, will be the ability to counsel the President and nurture the proposals of others.
In assembling her national security and unification team, there is also little doubt that President-elect Park will tap some retired generals who believe a solid ROK-US alliance is crucial to the peace and stability in the region. Talk of a strong national defense based on the ROK-US alliance may be music to conservative ears, but not necessarily to the public as a whole. Certainly the public supports the alliance but it is also interested in a well-balanced diplomatic strategy that is not politicized.
That prescription could also be applied to the inter-Korean relationship. The wrong appointments from the beginning—particularly of people who are considered overly ideological—would deeply frustrate many voters who believed that Park Geun-hye's election signaled the rise of a rational, more moderate era. Some of her critics warn that she could ruin her appointees with ideology, just as the Lee government did, which engineered an era that many believe was South Korea's worst relations with the North since the Kim Young-sam government. Hopefully, the old adage—a winner's judgment is not always the best—will not apply to the incoming president.