Preparations for North Korean Missile Test Caught on Satellite Imagery
At approximately 5:30 AM local time on August 24, 2016, North Korea conducted what appears to be a successful test of a Bukkeukseong-1 (Polaris-1, KN-11) submarine-launched ballistic missile (SLBM). The missile was launched from the country's sole GORAE-class experimental ballistic missile submarine that was submerged off the port city of Sinpo and reportedly flew approximately 500 km before impacting the East Sea (Sea of Japan)—within Japan's Air Defense Identification Zone (ADIZ). This was the third test of the KN-11 this year alone and the most successful test to date.[1]
A commercial satellite image taken at 11:16 AM local time on August 22 of the Sinpo South Shipyard, home port of the GORAE-class submarine, shows what are likely the final preparations for the August 24 test. In the image, a heavy-lift construction crane is positioned directly over the missile launch tube located in the submarine's conning tower. No missile, or missile shipping container, is visible on the dock or in the immediate area, suggesting that the missile had already been loaded onto the submarine.
Significantly, this test indicates that:
North Korea continues to be strongly committed to the long-term development of an operational SLBM and is learning from its previous successes and failures;
The North is demonstrating a nascent capability to strike at South Korea with an SLBM, thereby complicating ballistic missile defense planning and operations; and
Assuming the current rate of development, while North Korea still faces significant technological challenges including building a new class of submarine to carry the missile, it is on track to develop the capability to strike targets in the region—including Japan—by 2020.
Other activity noted in the August 22 image includes:
The submersible test stand barge, which had been moored along the main dock since May, has been moved and is now moored along the north jetty. The reason for this is not readily apparent, but suggests that it has been undergoing maintenance or is being used for some other purpose.
At the test stand, the several small vehicles or pieces of equipment seen in the July 30 image are no longer present. Instead, a single vehicle or shipping crate is present and the concrete pad shows heavy tire tracks, which suggests the recent movement of equipment.
Construction activity on the point of the Yuktaeso-ri Peninsula for what appears to be a new construction or maintenance hall and L-shaped jetty continues.
Figure 1. Preparation for latest SLBM test seen at Sinpo on August 22, 2016.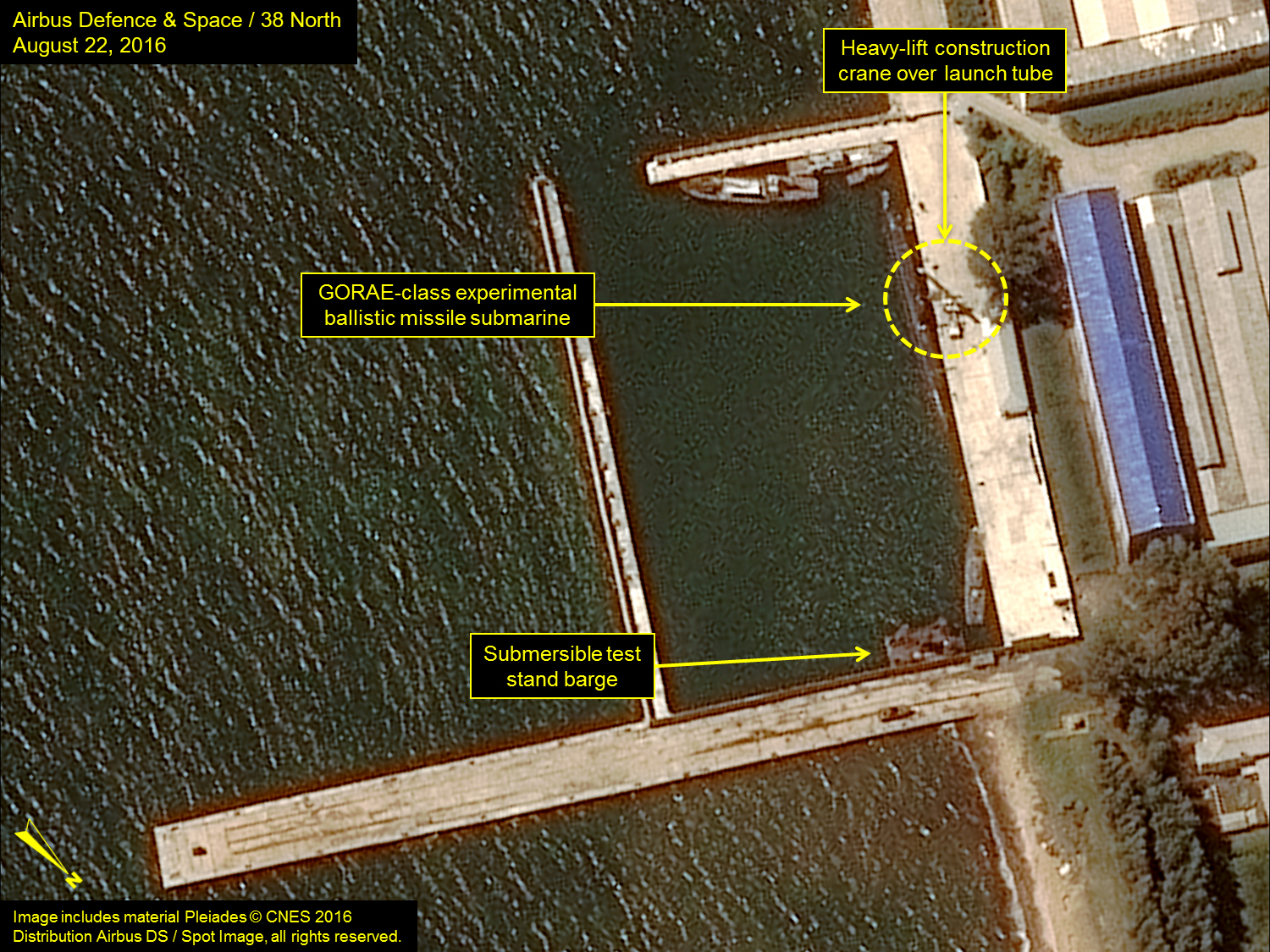 Figure 2. Heavy tracks seen on Sinpo's test stand.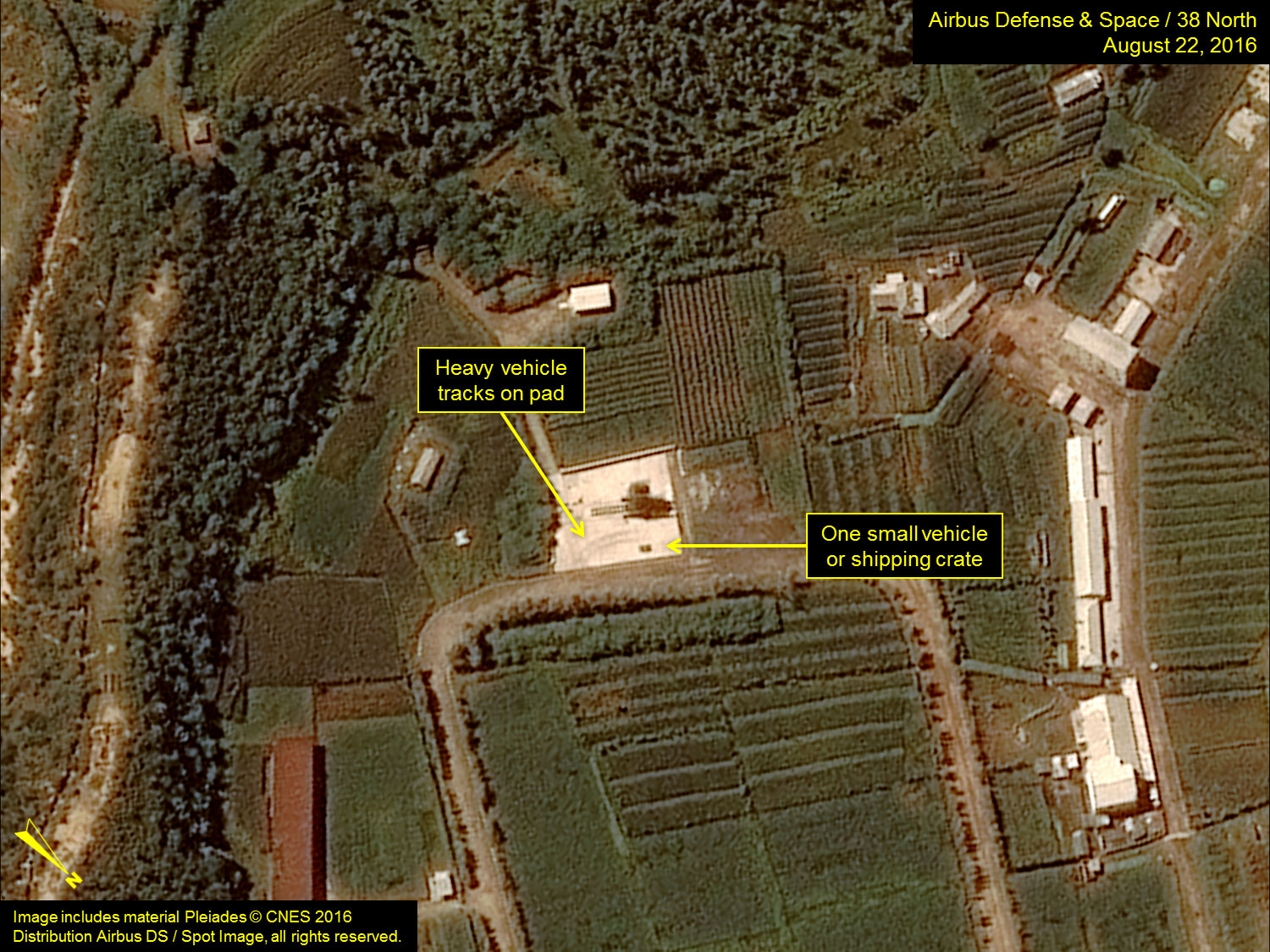 Figure 3. Construction continues at the Yuktaeso-ri Peninsula.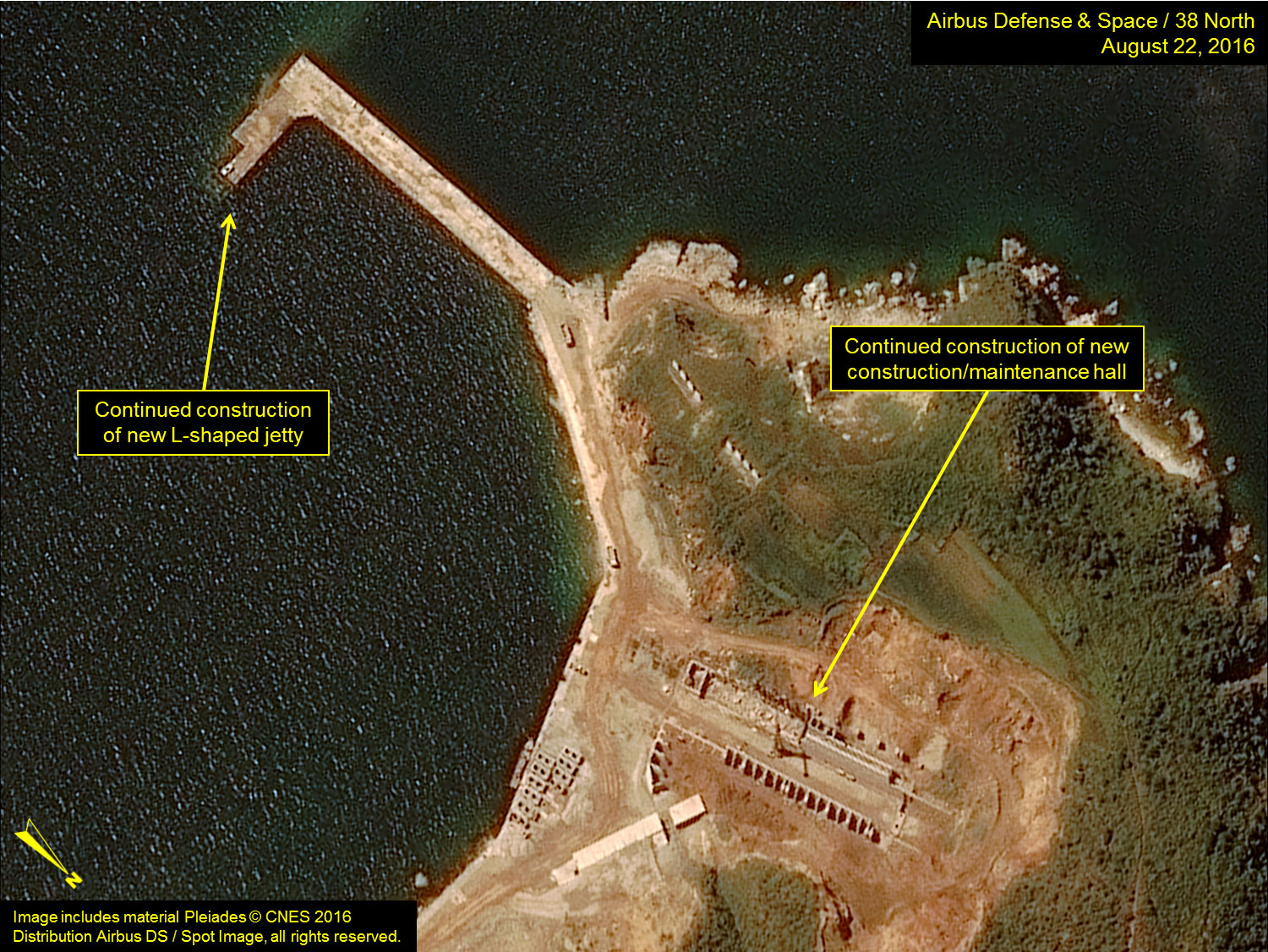 —————————————–
[1] See "Little Activity at North Korea's Sinpo South Shipyard; Recent Media Reports of New Submarine Pens Nearby Incorrect," 38 North, August 8, 2016, https://www.38north.org/2016/08/sinpo080816/; and "North Korea's Ballistic Missile Submarine: Probable Post-Mission Test Maintenance; Construction Hall Externally Complete," 38 North, July 20, 2016, https://www.38north.org/2016/07/sinpo072016/.