Look Before You Tweet: The Perils of Rushing Analysis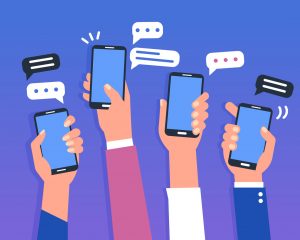 When the North Korean news service KCNA reported early on the morning of November 16 that Kim Jong Un had visited the test ground of the Academy of Defense Science to supervise the test of a "newly developed ultramodern tactical weapon," I had the pleasure of watching Twitter explode with learned commentary tumbling over itself to explain what this event meant. To be sure, my initial reaction had been, like others, that this was Kim's way of reminding the US that he was going to continue to improve his military capabilities even as talks with Washington continued. In the worst case, it might even be an additional sign that he was edging further in the direction of recent warnings in North Korean media, that a return to the "byungjin" line (dual development of a nuclear deterrent and the economy) could be under discussion in the leadership.
But then, I took a deep breath. Years as an analyst had taught me to fight off the impulse to race to judgment, and to wait a bit to see what else might emerge. And, indeed, something else did.
It turned out that before the item on the weapon's test, Pyongyang media had carried an extensive report of Kim's visit to Sinuiju to lay out a long-term master plan for that key border city's development. The relative importance of the two visits was made clear by treatment in the party newspaper Rodong Sinmun on November 16. The Sinuiju visit took up the paper's entire first page, and was accompanied by several pictures. The test site visit was reported in a much shorter article on page 2, with only a single picture. The symbolism was clear—the party's "new strategic line" of "everything for the economy" remains in effect. As if to drive that point home, on November 18, North Korean media again gave prominent attention to Kim's economic field guidance, this time to the Taegwan Glass Factory.
What, then, are we to make of the report on Kim's visit to the weapon's test site? In fact, the report was similar to that for other visits he has made over the past several years for tests at the Academy of Defense Science, i.e., brief reporting that is relatively free of provocative language. If anything, the current report stands out for having no reference at all to "the enemy," putting it in line with Pyongyang's generally softer tone since the June US-DPRK summit in Singapore.
To be sure, one might argue that North Korea could have chosen not to report the event at all, but since we don't know whether the media ever fail to report Kim's on-site guidance visits, we can't really go down that road. Alternatively, one might say, well, he didn't have to go to the Academy of Defense Science at this moment. And it is true that if this visit had been reported in an unusual way, longer or more threatening, we might venture some hypothesis about what it meant. But until and unless there is a marked uptick in Kim's appearances at military/defense related sites, probably the best thing to do is to put this visit in the pending file. Meanwhile, no doubt the challenge of determining what "ultramodern tactical weapon" that Kim observed will give numerous analysts a chance to look with less attention to Twitter and more precision at the evidence they carefully uncover.