Inter-Korean Relations at Moon Jae-in Government's Half Term: A Glass Half Empty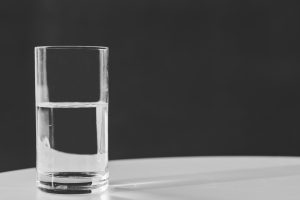 President Moon Jae-in is approximately halfway through his term in office and there are many conflicting assessments about his administration's national security policy. Some people say that Moon has accomplished a "visible peace and touchable peace economy" on the peninsula, referring to early breakthroughs in inter-Korean relations in 2018. Others argue that the peace today is quite fragile and that no real progress has been made on North Korean denuclearization that would make the rapprochement more sustainable. Moon's pursuit of a peace agenda to reduce the high tensions of 2017, when armed conflict on the Korean Peninsula amid US and North Korean brinkmanship seemed quite possible, was necessary and has achieved a certain level of success. However, the measures taken so far in inter-Korean relations are far from irreversible, as witnessed by the increasing provocations from the North in recent months. Engineering a sustainable peace regime on the Korean Peninsula is still a long and difficult challenge ahead and will require cooperation not just between the two Koreas, but from the international community as well, without which an enduring peace and North-South reconciliation will remain an elusive dream.
Rosy Pictures, Harsh Reality
In 2017, tensions on the Korean Peninsula rose to dangerous levels. Pyongyang's intense brinkmanship, the US maximum pressure policy and the active discussion of the US implementing a "bloody nose" strike on North Korea, led many experts at home and abroad to worry about the possible outbreak of armed conflict—either by design or by accident. The political environment, however, has changed dramatically since 2018. After the historic inter-Korean summit in May 2018, President Moon and Chairman Kim announced the "Panmunjom Declaration for Peace, Prosperity and Unification on the Korean Peninsula," which called for the denuclearization of the Korean Peninsula, a declaration to end the Korean War, a summit between the South, North and the US to establish a peace regime, and economic cooperation between the two Koreas.
However, since then, only the summit portion of the agenda has progressed: there were two more summit meetings between Moon and Kim, two US-DPRK summits in Singapore and Hanoi and an impromptu meeting between Trump and Kim in Panmunjom, where Moon lingered on the sidelines. This diplomatic engagement engendered optimism and high expectations about the future of the Korean Peninsula that have since been dashed. Inter-Korean relations are now at a low point, as Pyongyang had bypassed Seoul for direct negotiations with Washington and US-DPRK talks have stalled. The once cooperative inter-Korean political environment in 2018 has reverted back into a confrontational one, with a significant increase in the number of provocations by the North. Since the failed US-DPRK summit in Hanoi in February 2019, North Korea has test-fired a variety of short-range missiles, including its version of the Russian-made Iskander tactical surface-to-surface missile, a maneuverable MLRS (Multiple Launch Rocket System) and super-large MLRS and a new submarine-launched ballistic missile (SLBM). The North's test-firing of short-range missiles may not have violated the September 19 military agreement between the two Koreas, but runs counter to building mutual military confidence. Furthermore, North Korea disparaged Moon's peace initiative—the "Peace Economy" in particular—as insignificant, saying that it is nothing but "태산명동서일필 (泰山鳴動鼠一匹)"—that even though the big mountain (Taishan) was shaking and making a loud roar, only one mouse jumped out of it. In other words, there's been a lot of fanfare, but very few results.
Other signals of deteriorating North-South relations include North Korea's refusal to accept 50,000 tons of rice for humanitarian aid from the South because Moon suggested it would help restart nuclear negotiations. The North Koreans allowed the first inter-Korean soccer match in Pyongyang in 20 years, but with no spectators, which was perceived as a signal of the North's discontent with the South. Working-level talks on the removal of South Korean tourism facilities at the Mount Kumgang resort, once a showcase of joint inter-Korean cooperation, have been handled with exchanges of documents rather than face-to-face contacts, making the Moon government's idea of finding a "creative solution" through dialogue a long way off. And to rub more salt in the wound, Kim turned down an invitation from Moon to attend the South Korea-ASEAN Special Summit in Busan from November 25-26, 2019. The North Korean media further humiliated Moon by characterizing it as begging in his request for Kim to send a special envoy to the meeting if he could not attend. As a result of all these North Korean blows to inter-Korean cooperation, the Moon government's initiatives for building a new peace and security regime on the Korean Peninsula have been dealt a serious setback.
With good reason, Moon has described the current situation on the peninsula as "grim," but seems undaunted. He continues to stress the importance of establishing peace, declaring that peace is our survival strategy at hand, and the mission of our times. The Moon government will, therefore, pursue a two-track strategy toward the North. It will strengthen the ability to defend, deter and retaliate against North Korea's military threat while still strongly pushing for the establishment of a peace regime and the peaceful resolution of the North Korean nuclear issue.
The Vision
Moon's vision for peace can be summarized as "a nuclear-free Korean Peninsula with a regime of peaceful coexistence"—an arrangement in which the two Koreas de facto recognize each other's different political systems and ideologies during a transitional period toward complete denuclearization. The approach is based on the principles of comprehensive, reciprocal, phased and simultaneous actions. This vision is called the "New Korean Peninsula Regime."
Speaking at a ceremony in 2019 marking the centennial anniversary of the March 1 Independence Movement against Japanese colonial rule, Moon said that the regime will create a peaceful order in the coming century in which South Korea will play a leading role. He called it a community for peaceful and economic cooperation that breaks with the country's checkered history of conflict and ideological divisions. He emphasized that denuclearization and greater economic cooperation with the North would lay the foundations for lasting peace on the peninsula, vowing to realize unification of North and South Korea by 2045 and to host a joint Seoul-Pyongyang Olympics in 2032.
As a part of a New Korean Peninsula Regime, President Moon proposed the concept of a "Peace Economy" based on inter-Korean economic cooperation. Although he suggested this idea as a way of responding to Japan's trade retaliation measures, Moon's message signaled a commitment to stepping up the pace of inter-Korean and US-DPRK dialogue and broadening the South's economic reach. Moon stressed that the South Korean economy could overcome many of its structural problems "once the domestic demand market increased to 76 million people in South and North Korea through increased inter-Korean economic cooperation." Furthermore, he also suggested that, if the division between the two Koreas is removed, barriers preventing the integration of the Eurasian and Pacific economies would also disappear. With the Korean peninsula, China and Russia all connected by railways and roads, Northeast Asia's transportation and logistics systems would develop in a revolutionary manner, and access to energy and natural resources in Siberia and Central Asia would be improved. Expanding economic cooperation in Northeast Asia would also facilitate expanded security cooperation as well.
Future Challenges
The picture Moon has painted is quite rosy, but the reality is harsh and cold. The success of the New Korean Peninsula Regime and Peace Economy ultimately depends on progress in improving inter-Korean relations and denuclearization, and both of these tracks are now stuck. Peace on the Korean peninsula is at a crossroads and faces several challenges and uncertainties.
First, Moon does not appear to have a viable strategy for overcoming the most serious hurdle for peace on the Korean peninsula: worsening inter-Korean relations. The South Korean government is putting all its eggs in the North Korea basket, neglecting other key foreign policy issues. Pyongyang is, however, sidelining Seoul, and is depending exclusively on Washington to provide the concessions it's seeking. As a result, South Korean foreign policy is in disarray and Seoul's problems are compounded by its dispute with the Trump administration over military cost sharing, tensions with Japan over trade and the termination of the ROK-Japan intelligence-sharing agreement, and strains in ROK-China relations.
Second, there are serious differences in the policy priorities among major stakeholders in the denuclearization process, which can be characterized as Moon's "Peace First" policy, Kim's "Regime Security First" policy, and Trump's "America First" (read "Money First") policy. These different approaches complicate the prospects for an agreement on denuclearization. It is evident that Kim currently has the upper hand, controlling the pace and progress of talks. This increases the importance of the US and South Korea, whenever possible, finding common ground and downplaying differences in their strategies to negotiate the denuclearization of North Korea; however, that coordination so far does not seem to be occurring.
Third, the return of geopolitics—US-China strategic competition in particular—will make negotiating denuclearization and building a peace regime on the Korean peninsula much more difficult. If US-China competition worsens, China will not cooperate in denuclearizing North Korea, and that, in turn, will slow down progress toward Moon's New Korean Peninsula Regime.
Fourth, US-ROK policy coordination will be much more important and challenging in the coming years. Currently, it is difficult for Seoul and Washington to focus on the North Korean nuclear issue because of pending alliance management issues. Difficult tasks lie ahead between Seoul and Washington, such as negotiating defense burden sharing, transferring wartime operational control, defining cooperation on the Indo-Pacific strategy, and setting a vision for the future of the alliance. However, Seoul and Washington should not let such issues of alliance management distract from the still urgent need to denuclearize North Korea.
Conclusion
Given these challenges, it is important for Seoul to recognize that denuclearization, improvement of inter-Korean relations, and South Korea's diplomacy with neighboring great powers are closely connected. South Korea's strategy toward denuclearization and regional power politics are not in a zero-sum relationship. As a facilitator, South Korea should strengthen its diplomacy towards neighboring countries while also building more trust with North Korea, for example, by continuing multilateral dialogues with the US and China to ensure the security of the North Korean regime.
In the near future, the South Korean government should be concerned about the standstill in US-DPRK and North-South talks. The process of simultaneously pursuing multiple bilateral tracks without coordination has led to fissures that the North can exploit. However, to establish any kind of sustainable progress, there needs to be coordination among these tracks to be both consistent and reinforcing. The future ahead is a complex three-dimensional game. In the inter-Korean dimension, genuine rapprochement and improvement of the relationship should be discussed however difficult reviving those talks might be; second, regarding the US-DPRK dimension, Kim and Trump should agree on a detailed plan to exchange the North's complete denuclearization for US and multilateral security guarantees; finally, in regard to the DPRK-international community dimension, lifting sanctions and a verification/monitoring mechanism must be discussed. Progress on these three dimensions should proceed in tandem and at a deliberate and balanced pace if true progress toward peace is ever to be achieved.